In the United States, Hispanic Heritage Month is recognized from September 15 to October 15. These 30 days offer a period of reflection and an opportunity to honor the history, culture, and contributions of Americans whose ancestors came from Spain, Mexico, the Caribbean and Central, and South America.
The celebration begins on September 15 to commemorate the independence of several Latin American countries, including Costa Rica, El Salvador, Guatemala, Honduras, and Nicaragua. Mexico and Chile celebrate their independence on September 16 and 18, respectively.
This month, as we celebrate Hispanic Heritage Month, we asked two of our colleagues to share their perspectives on the importance of a strong Latinx community within the workplace.
The diversity of the Latinx experience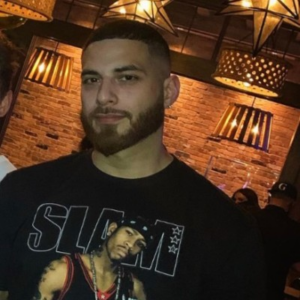 It's Latinx Heritage month—time to remember the contributions of the Latinx who live in the United States. It's important to acknowledge that Latinx, as all races and ethnicities, should be celebrated all year long, but because this is now practice, let's take a moment to think about Latinx heritage.
The term Latinx, which is used to unite Latinos and Latinas from different countries under one umbrella, can be confusing and, sometimes controversial because we are not a monolith. We come from a wide variety of native peoples across multiple continents.
Technically the one thing that binds us all together is our or our parents' or grandparents' native language of Spanish, even though we all speak it a little differently. Even 'Spanglish' has become a language in the US. I should also note that many Latinx people in the US do not speak Spanish, while others speak an indigenous language as their first language.
In many ways, Dominicans, Mexicans, and Argentines couldn't be more different from one another. A dietary staple is rice and beans, although we may cook them differently. We do, however, share numerous traditions and values, especially our reverence for family. We look to one another in the US because we are, more often than not, seen as "other," which has a uniting quality. Many of us are Peruvian, Chilean, or Puerto Rican, but once here, we fall into the Latinx bubble.
My dad moved to the United States from Mexico and, on days when I don't feel motivated, I often think of his experience. He didn't speak any English when he arrived, but he got a job at the Massachusetts Bay Transportation Authority (MBTA) and worked tirelessly to succeed. I can't imagine having to work at a job where I don't speak the country's primary language.
Today, the tech industry is booming and the most popular states—California, Texas, Boston, and New York each have large Latinx populations. There are many opportunities in tech for Latinx youth and I, along with other Latinx in tech, have a responsibility to make sure they're aware of the opportunities that exist.
Marco Montano | Associate Sales Engineer
Pride, resilience, and community in the workplace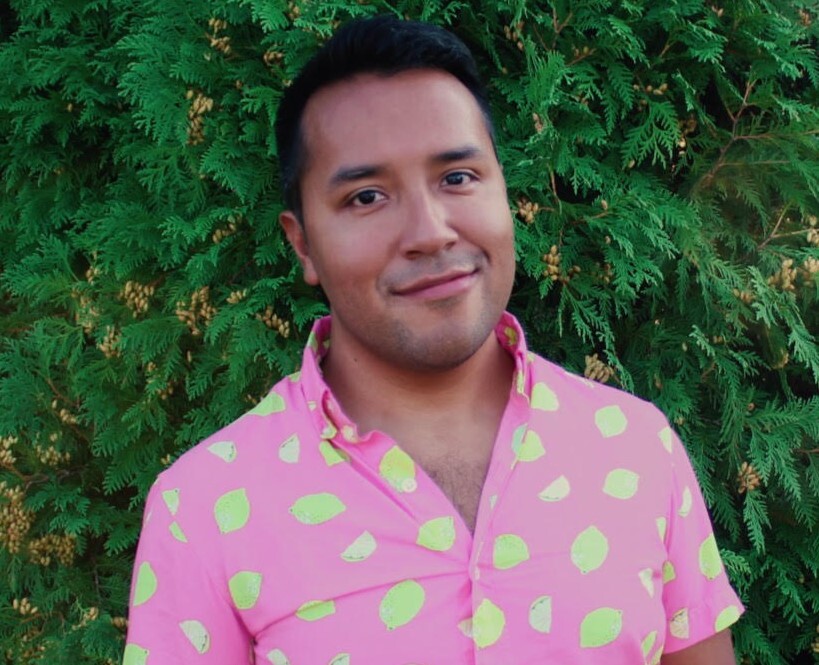 Growing up, I went to school on the southwest side of Chicago in a neighborhood called "La Villita." A lot of Hispanic immigrants moved to La Villita with children who spoke broken English, were slow readers, or weren't concerned about learning because of serious problems they faced at home.
Many of these kids grew up in a vacuum, watching their parents work tough jobs with little to show for it, which naturally led to a sense of disinterest in the future. Several teachers in La Villita were ill-equipped to work with students who faced these problems.
There was one teacher who had grown especially impatient with us. She was my 7th-grade history teacher, and one day she had become so frustrated with us, that she went off on a tirade. That day, she told the class that we would never amount to anything. She told us the girls would probably end up pregnant before high school and drop out. The boys were sure to join gangs, fall into drugs, or end up in jail. At the time, I didn't know what came over me, but I stood up and I told her she was wrong. I also got sent to the principal's office.
I've often thought about why I found the courage to stand up to my teacher that day. I realize that I stood up for my fellow Latinx students because of my mom. My mom was an immigrant. She came to this country with no friends or family and she barely spoke English. But she never let those limitations stop her. She learned the language; she went to school, and ultimately became a teacher. She worked at a local pre-school alongside other Hispanic women, who, like her, had come to this country with nothing and still managed to break down barriers and become beacons for their people. I confronted my teacher because, in that moment, I realized that what she was projecting onto us was not true. My community and the people who surrounded me were a clear example of how far Hispanic people could persevere.
Finding community in the workplace is essential for Latinx people, as well as minorities because it creates a space for reflection, where you can relate to people with similar backgrounds and experiences. That reflection allows you to build a camaraderie that helps you shed the insecurities that often arise when you enter a room (or a workforce) where you are the only person who looks, speaks, and thinks like you. Oftentimes, when that happens and you don't have a sense of community, you allow yourself to believe that you and your ideas do not belong. I think about my 7th-grade teacher and the implications her words had on the students who didn't grow up with a support system like mine. How many of those kids believed what she said and self-prophesied those words? How many of those futures could have been impacted positively if those students knew that being a Hispanic immigrant wasn't a death sentence?
Pride in identity is the key here. That pride is what allows us to connect and open up to share our stories and inspire other people who may be in earlier stages of their lives, with nothing to believe in. Being an underrepresented minority in the workforce sometimes means you also have to be brave enough to recognize that when diversity doesn't exist, you can look within yourself and recognize that your experience is enough to begin building diversity. Wear your pride on your sleeve, share unique stories about your background, represent the values of your people, and become a beacon for those who may not be prepared to shine their light. If you do any of those things enough, the culture around you will begin to change and you can shape and build the community we need.
Sergio Toranzo | Senior Solution Consultant
If you'd like to build community here at Seismic, we're hiring! We're also accepting applications to Enableship, a program designed to train, mentor, and increase the placement of underrepresented candidates into entry-level enablement roles. Learn more!