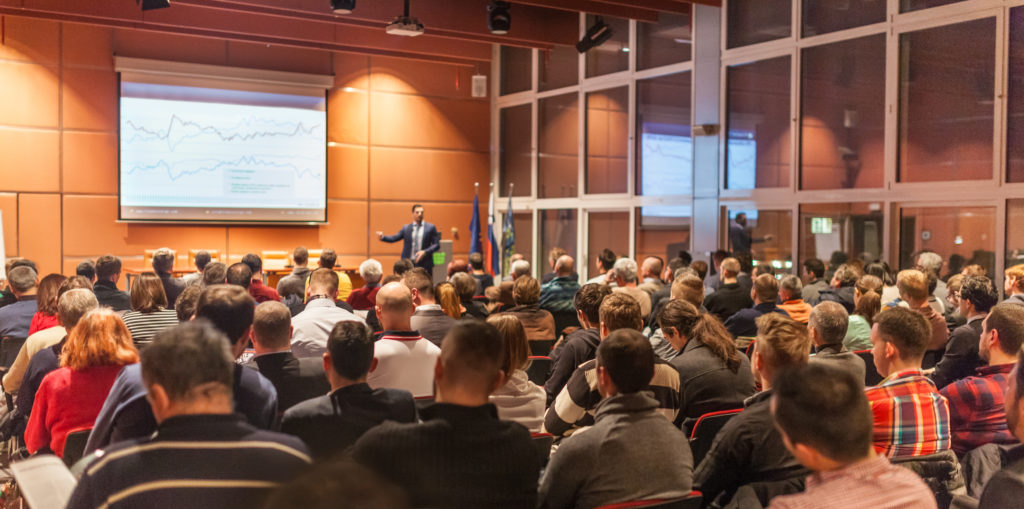 This year's edition of Seismic Shift – our annual user conference – is shaping up to be the biggest and best yet. People from all around the world are set to travel to San Diego for the conference taking place October 2nd – October 5th. Across the four days, attendees will hear from speakers, network with their peers, be trained on the best way to use Seismic, hear the latest developments on the horizon for the platform, and learn how to create measurable impact from Seismic customers and our own enablement experts.
As the industry's leading sales and marketing enablement platform, Seismic allows organizations to transform the way their sales and marketing departments work together. The solution unlocks the full potential of these teams by increasing sales content ROI, increasing sales productivity, improving close rates, and ensuring brand integrity in the field. Seismic fundamentally changes the fields of Sales and Marketing and bridges the gap between the two.
Seismic Shift offers users the opportunity to dive deep into the platform and explore all of the ways it can be used to improve their efforts. The list of reasons to attend the conference is nearly limitless. However, here are three in particular that make the trip to San Diego a must.
See NewsCenter Firsthand 
A few months ago, Seismic debuted NewsCenter. This revolutionary sales communication tool enables large enterprises to more effectively get targeted information to every individual seller. The days of internal newsletters are long gone; sellers need an intuitive platform they can easily access to learn about industry developments, competitor news, and organizational changes.
NewsCenter was explicitly created with these sellers in mind. The tool allows sellers to navigate a beautifully designed and responsive portal, much like a social media feed, all within the Seismic platform they use every day.  There they can subscribe to the channels that are most relevant to their job. And conversely, with NewsCenter, Marketing can easily disseminate announcements and news that will help sellers out in the field.
Attending Seismic Shift will be a great opportunity to see NewsCenter up close and see how it can transform your sales communication strategy.
Quick Wins and Strategic Implementations
Although Seismic fundamentally changes the way Sales and Marketing professionals perform their duties, there are also a host of impactful quick wins to be had with the system. In fact, with the right strategy and planning, organizations can begin seeing real results a lot faster than they imagine.
Alan Yarborough of Blackbaud will be explaining to Seismic Shift attendees how his team was able to strategically roll out Seismic and start seeing quick wins. Part of Blackbaud's plan was to rollout Seismic team by team. This way processes could be studied and improved upon in each successive rollout. In addition, Blackbaud created custom built reports that created excitement, generated executive buy-in, and created some fun competitions amongst the various teams.
Alan's talk will give attendees a blueprint for implementing Seismic across different departments and how they can start seeing results faster.
Seismic Deep-Dive
There are a lot of product features in Seismic, each one adding benefits to sales productivity and content ROI goals. It's why the platform is the leading sales enablement solution. Unlocking the full potential of Seismic requires having a good understanding of the key functions and how they relate one another. To get the best results from Seismic it's necessary to understand the full power it gives you to transform your organization.
That's why October 5th at Seismic Shift is a day fully committed to training attendees on the many parts of the platform. Experts from the Seismic team and community will be helping attendees understand how they can get the most out of Seismic. These sessions are going to be hugely helpful and lead to real actionable takeaways that attendees can immediately begin leveraging.
The day will cover trainings of Community, NewsCenter, LiveDocs, WorkSpace, and Predictive Content. Take a deep-dive into the Seismic platform and come out the other side being an expert on all things sales enablement; you'll then see how you can transform your organization with Seismic.