This post was originally published by Matt Lubbers on lessonly.com.
It's been inspiring, to say the least, to see our world band together to come up with innovative solutions to stay connected over these past few weeks. As a team here at Lessonly, we're doing everything we can to continue serving our customers and keep teams aligned, connected, and growing.
In hopes that this helps you keep your training program together while your team may be physically apart, here's a quick "how-to" on using remote meeting technology, like Zoom, to create, host, and track live training sessions—all within Lessonly by Seismic.
Let's get started
Events in Lessonly are built to help customers create and track events for training that happens outside of Lessonly by Seismic. After all, we know it's a combination of in-person sessions and online learning that leads to the most effective training programs. (For you training nerds out there, we call this a blended approach). Here's how it works:
Creating, sharing, and tracking remote training events
Step 1
As an admin within Lessonly, navigate to the "Events" tab, and click "New Event."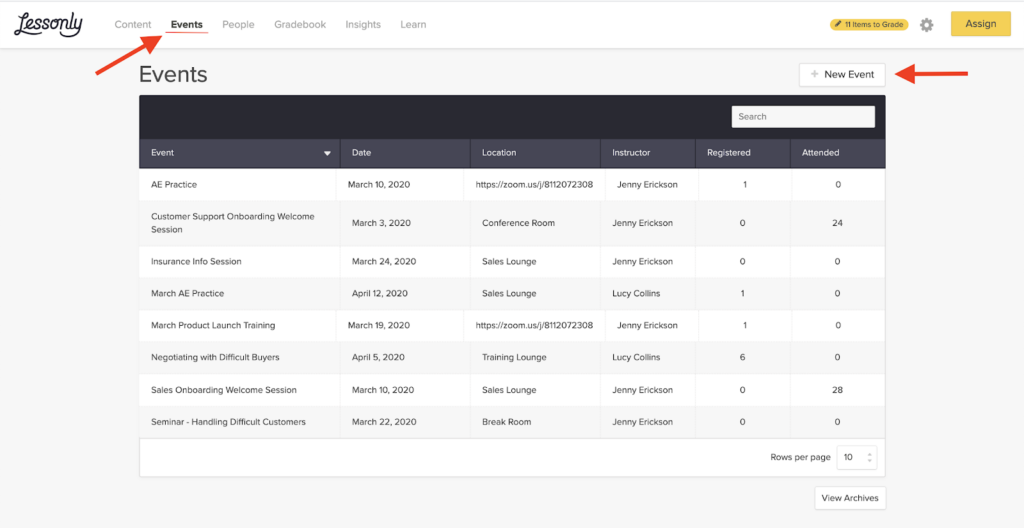 Step 2
Fill in the fields. Within the Location field, add your Zoom link. Once complete, click the "Create Event" button!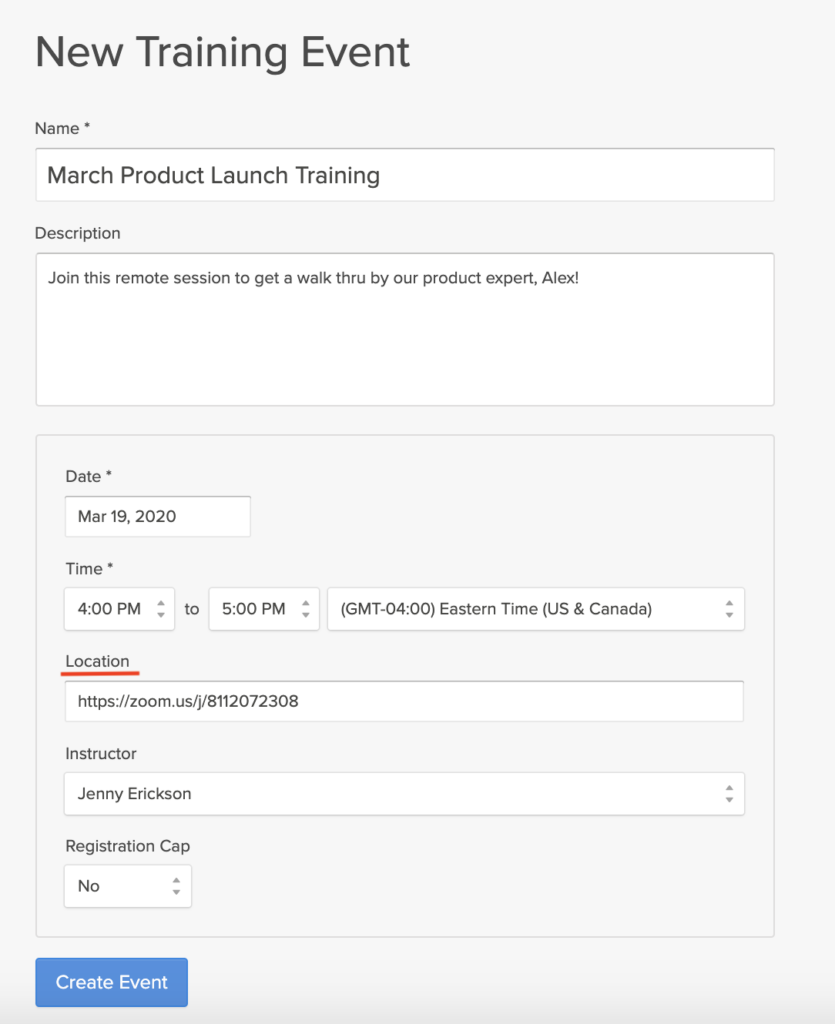 Step 3
Share it! You'll see there are two sharing options (as shown in the image below). You can either copy and paste the registration link, or you can share it directly via email through Lessonly by adding names under the "Guests" section.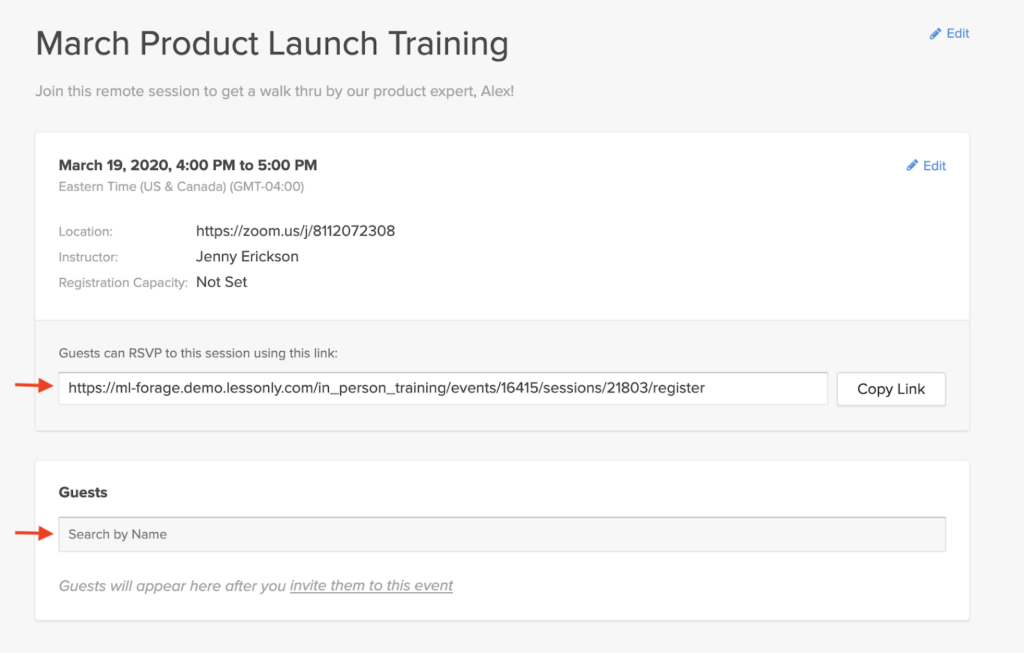 Step 4
Your learners RSVP and get it on their calendars!
If they select "I will attend," they'll be prompted with the option to add it to their calendars. That'll appear like any other invite, with the location as that remote meeting room link.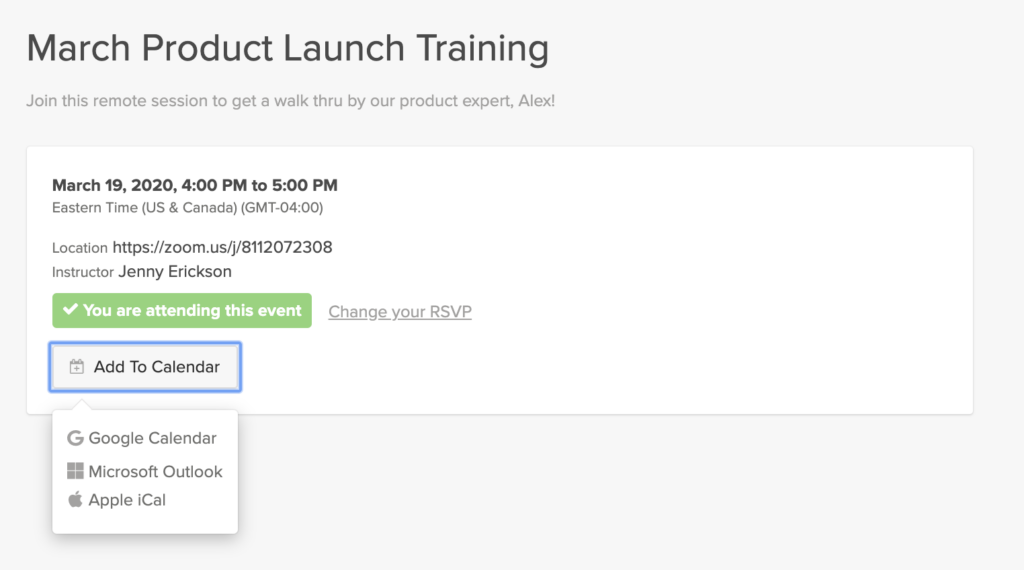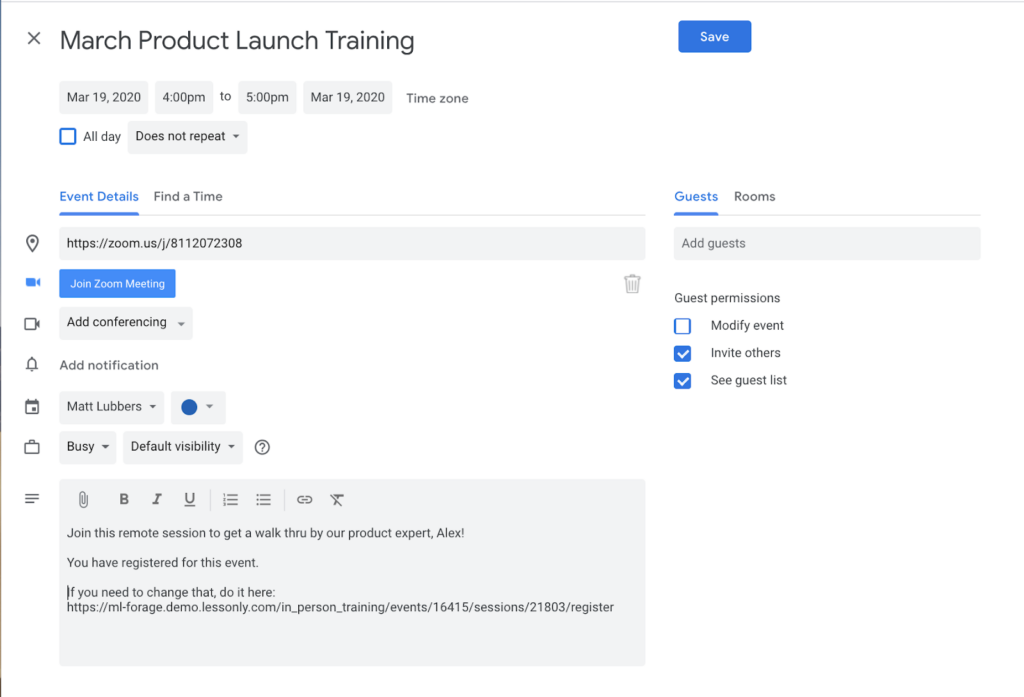 Step 5
Once the session rolls around, do your thing! And remember, you look better on camera than you think. ?(Aren't big Zoom meetings kinda fun, anyway?)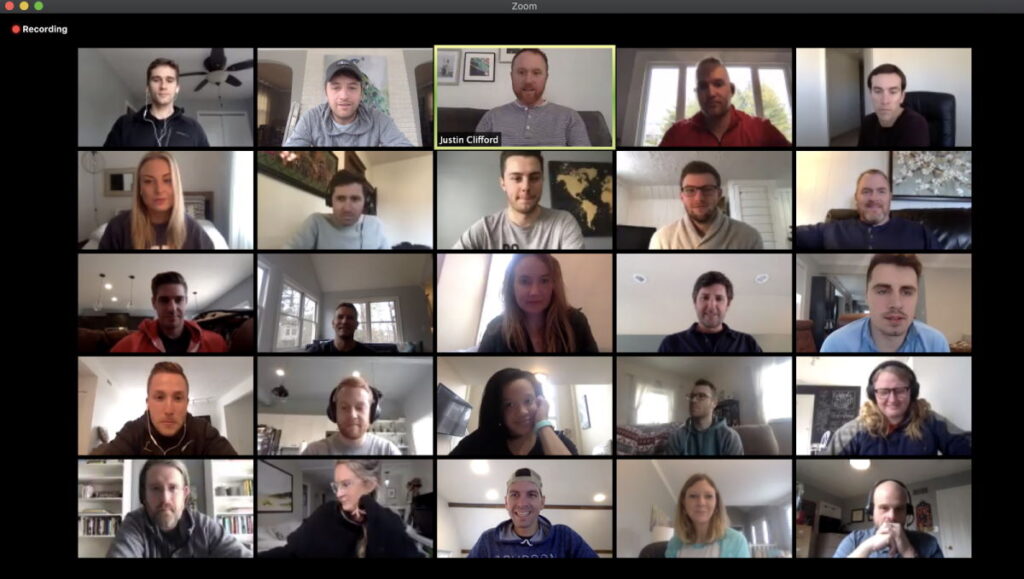 Step 6
If necessary, track your attendees within Lessonly. And if you're feeling really ambitious, go ahead and put that Zoom link recording into a lesson for new teammates to watch and current teammates to refer back to when they need it.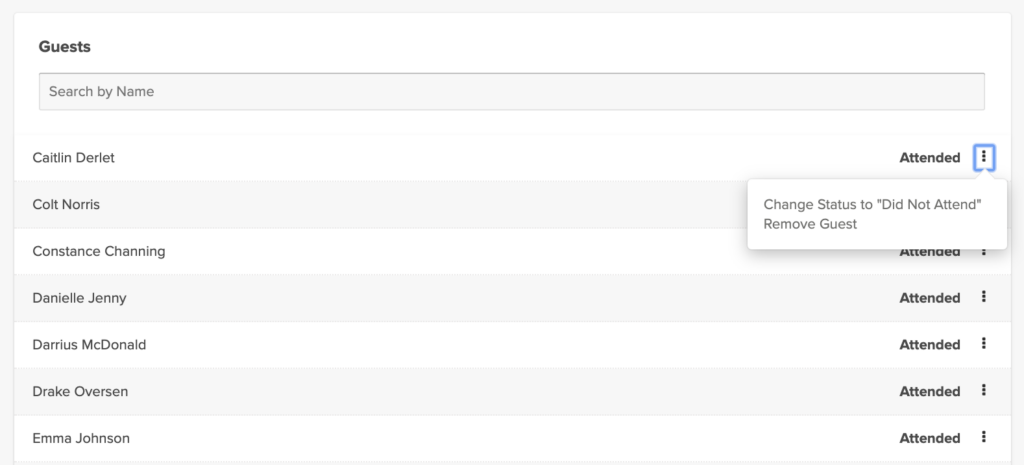 Thanks for reading—here's to doing great (remote) work, together!
Ready to learn more about remote training?
We're ready for that, too. Get a demo to learn more.