We're pleased to announce our partnership with Groove, the leading sales engagement platform for enterprises that use Salesforce.
The Seismic and Groove integration saves time on manual processes and empowers sellers to share personalized content at scale by connecting Seismic content and LiveSend links with workflows sent through the Groove platform. The integration's automated workflows give sellers the ability to build focus on what they do best: selling.
"Personalization is no longer a nice-to-have, but rather is an expectation from customers in today's digital-first B2B sales environment," said Preseetha Pettigrew, Seismic Global Vice President, Strategic Alliances. "This integration with Groove streamlines the seller workflow, allowing frontline teams to focus on nurturing relationships and deliver greater value to clients. I look forward to seeing how our joint customers benefit from this partnership."
Through the integration, Seismic and Groove customers are able to build relationships at scale by ensuring that sellers have access to the right content for the right customer, at the right time.
The Seismic and Groove integration also empowers sellers to:
Streamline Workflows: Access all relevant content and CRM data in a single environment.
Prioritize customer relationships: Take advantage of productivity gains by spending more time engaging customers and prospects.
Intelligent content discovery: Discover the best content to share based on contextual insights.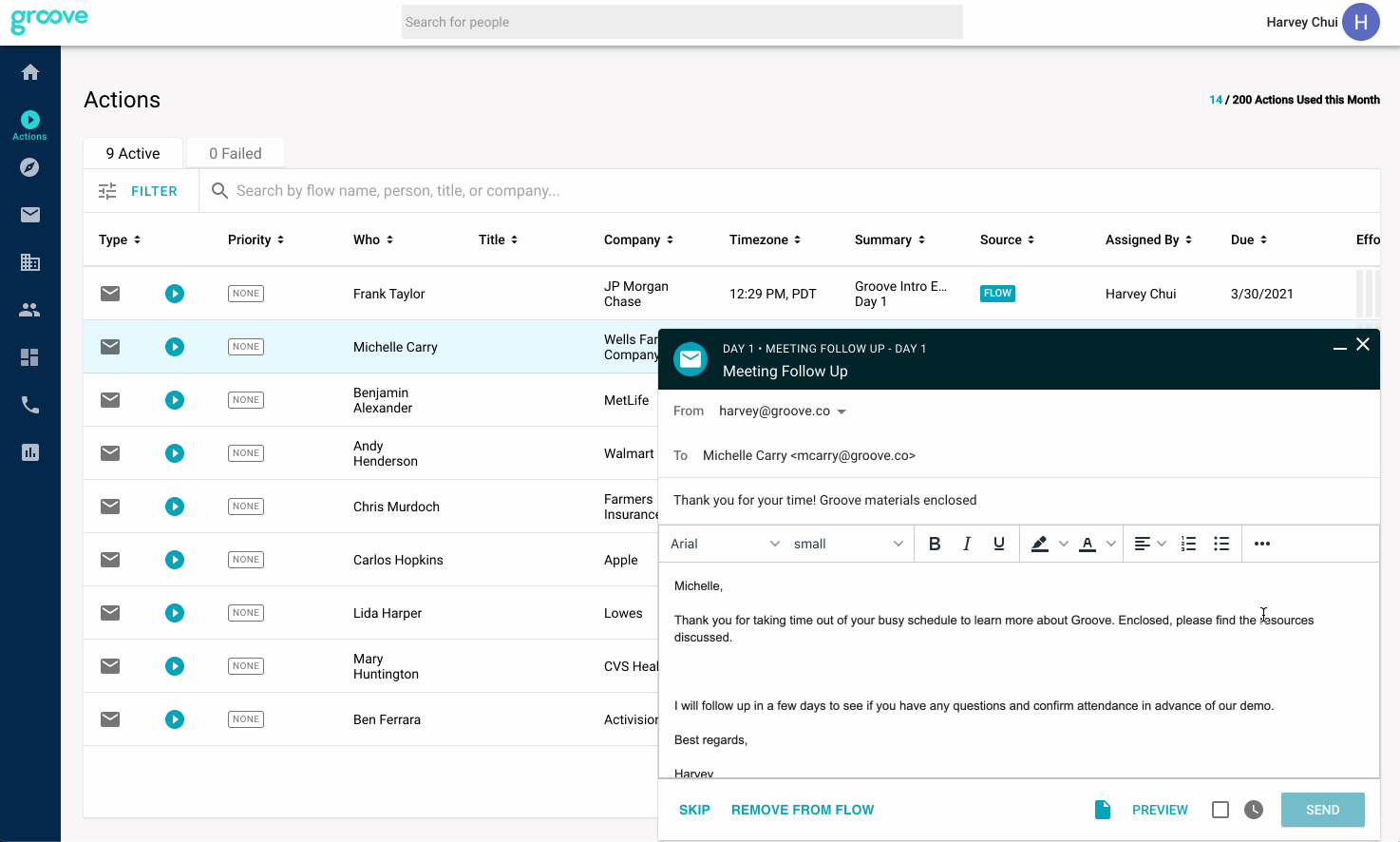 Want to learn more about how you can boost seller productivity? Schedule a time to speak with our team!