We're signing off for the year. That's right – for the next week, all Seismic offices will shut down for the entire work week between Christmas Day and New Year's Day. This collective break ensures that our team members have an opportunity to recharge and get ready for the year ahead.
Our end-of-year shutdown is so impactful because everyone can take advantage of it. Since we are all taking a break together, there are no missed deliverables, and we can come back refreshed as an entire organization, ready to take on the new year.
This year, Seismic is encouraging employees to share how they will spend their time during our global shutdown. It's a great way to deepen personal connections, peek into each other's lives, and learn how employees are resting, recharging, and giving back to the community. This again normalizes taking time off. Here's how just a few of our team members plan to spend their week off.
How our teams will spend their time off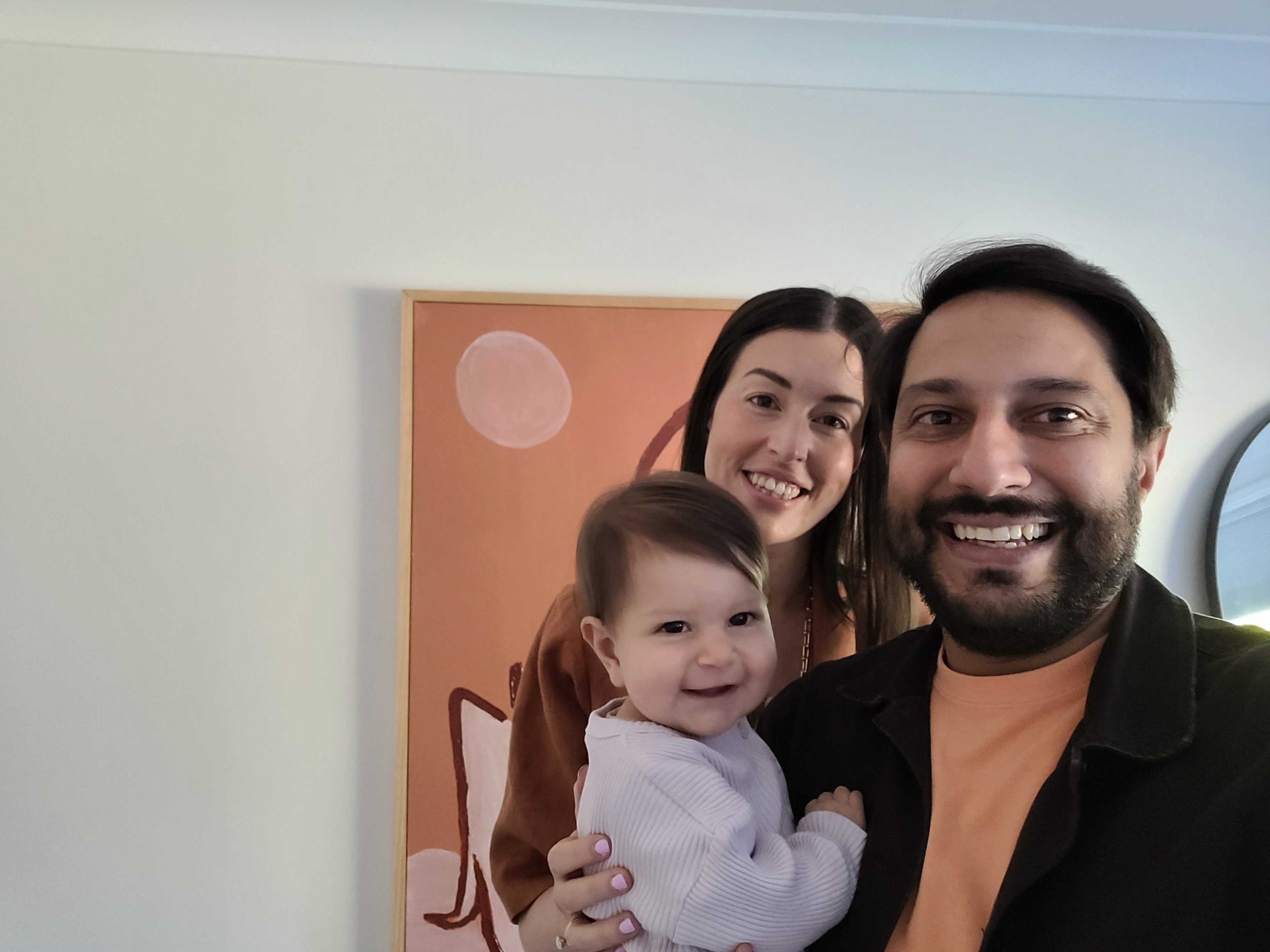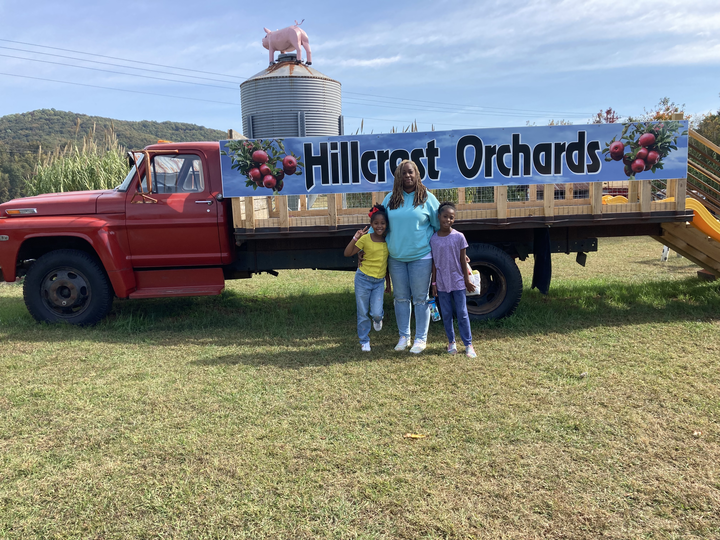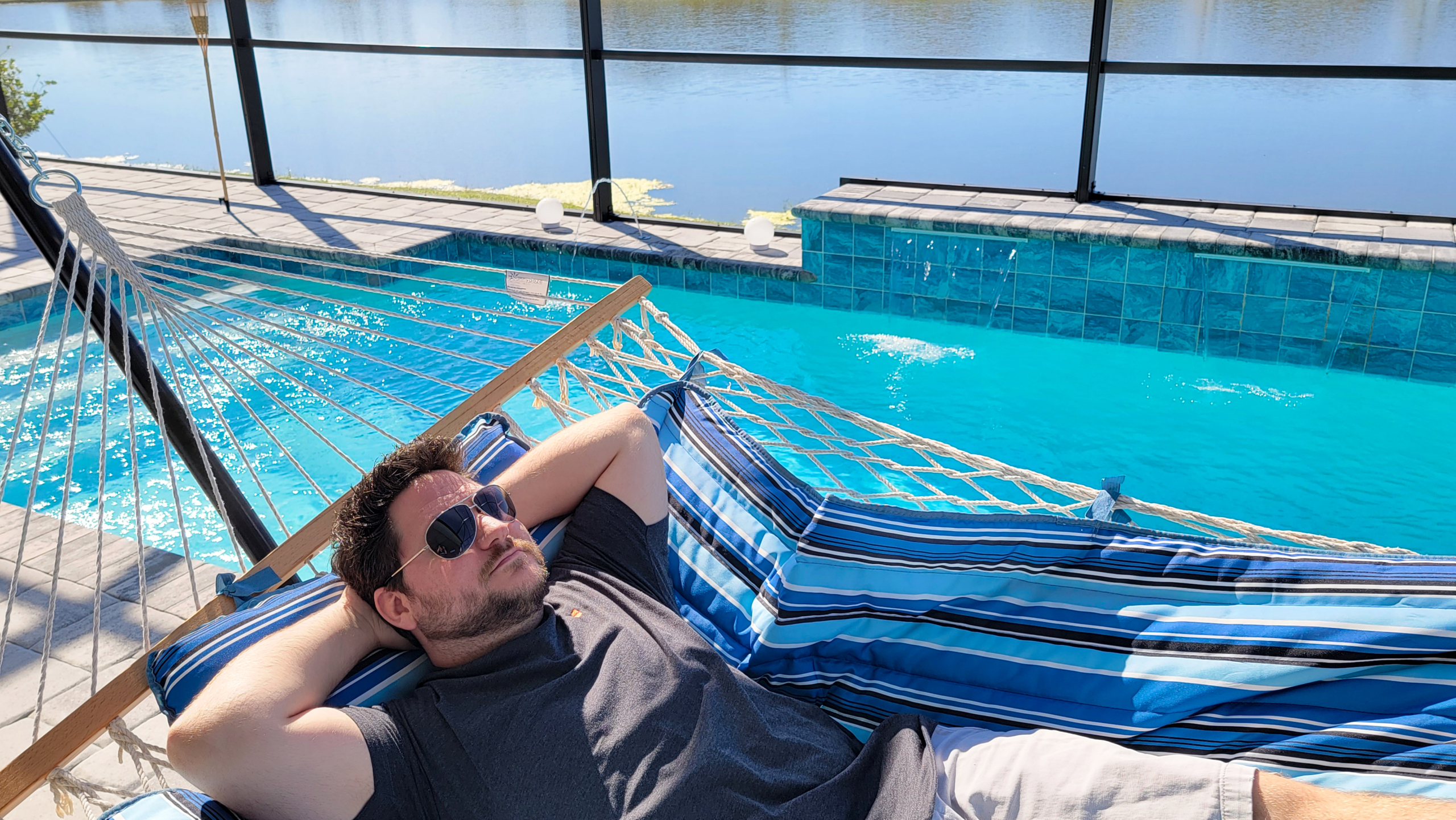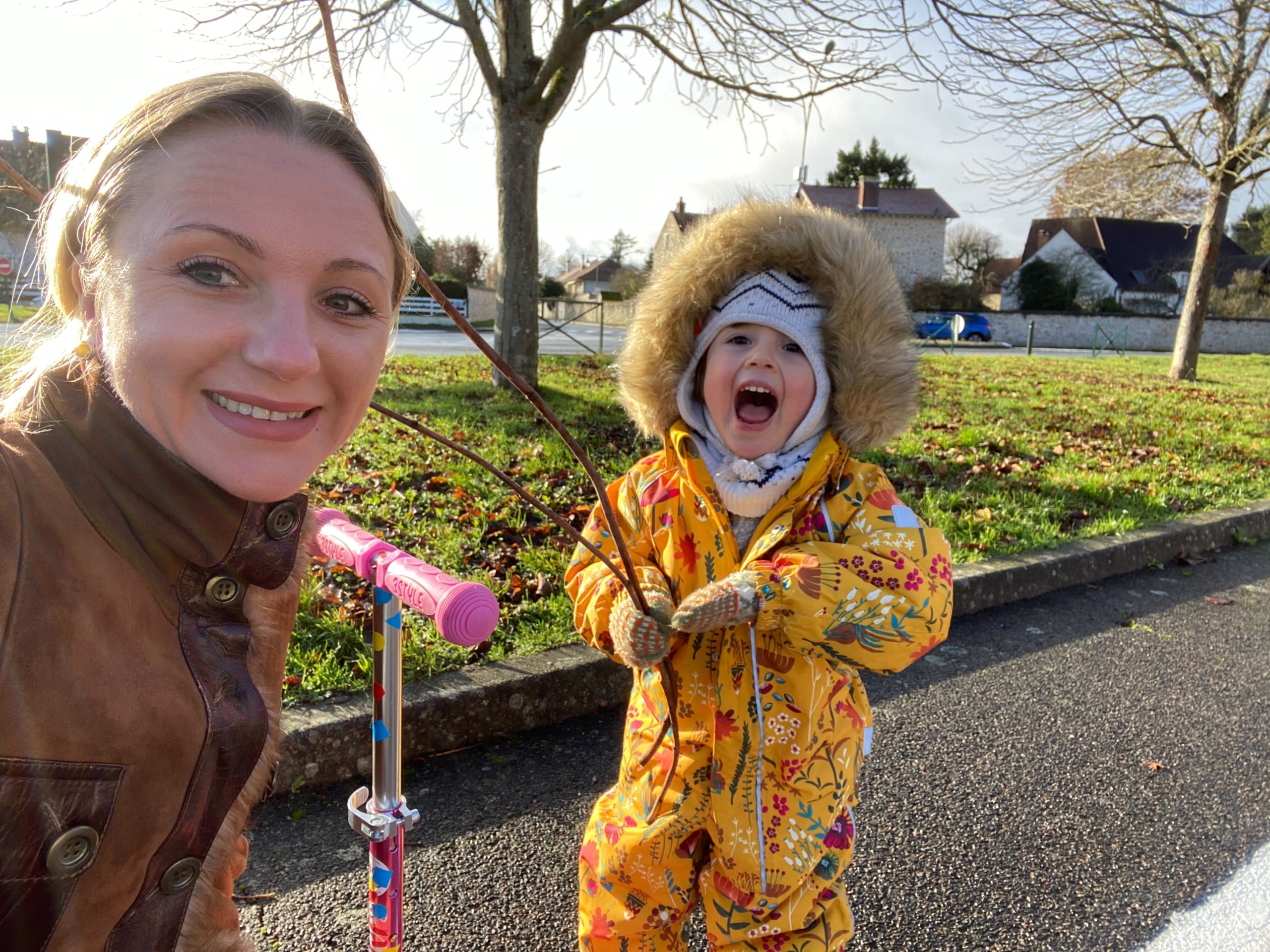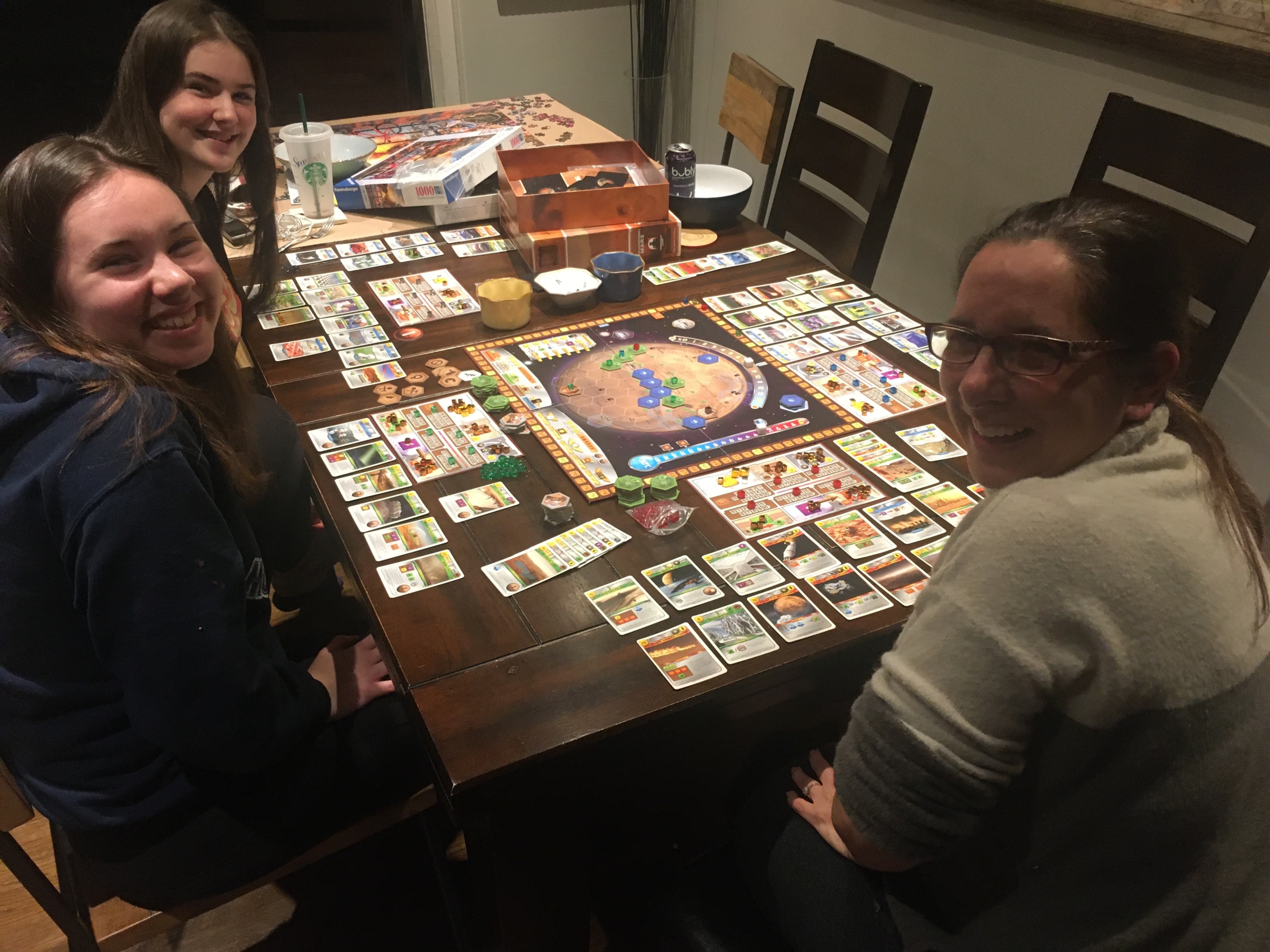 Hydar Al Ammar | Senior Strategic Alliances Director | Australia
If you had asked me in prior years how I have used the Seismic Shutdown period, I would have answered something along the lines of – spending time at the beach (after all it is Summer here in Australia!), visiting my favorite restaurants and bars, traveling interstate or internationally. But this year it's different – it's my first Christmas and New Year as a father.
I'm most looking forward to the little things – spending time as a family, watching my almost 1-year-old daughter Nadia experience her first Christmas, spending time with my nieces and nephews, and seeing all our kids together. Of course, I'm also looking forward to having Nadia experience her first Australian Summer and beach trips (we will have to pack a lot more to go to the beach this time). It's an opportunity for me to completely switch off, slow down, enjoy these little moments, and create some new memories as a family.
It's been a tough couple of years with COVID-19 and the current state of the economy, but it's also a moment for me to reflect on the year which had many personal and professional highs, and to celebrate them as we move into 2023.
Jeannine Butler | Director, Customer Training & Delivery | United States
2+ years of upside down-ness in the world beat my superhero complex into submission. I was surprised (and a bit disappointed) to learn that I'm unable to be all of the things to all of the people, all of the time. I'm a human being who needs rest and refreshment. This hard-learned lesson has humbled me in the most beautiful ways and is one of the most precious things I gained from the COVID-19 pandemic. I hold tightly to it.
Now, I practice taking time for myself each week and I schedule out-of-office time every quarter. I'm incredibly grateful to work for a company that offers unlimited time off and paid holidays, such as the end-of-year shutdown. This is even more special to me than my planned out-of-office time because I'm able to completely unplug, knowing that my teams aren't having to work harder because I'm out of the office. It's such a gift.
This year, I have planned activities with family – we'll catch a live Georgia Tech Basketball game, eat and have family game night at my parents' house, go snow tubing in the mountains, and see a few drive-thru Christmas light displays. But I've also got blocks of time for self-care – sleep, flotation therapy, reflecting on 2022, and preparing my mind for the new year. Laying down my superhero complex is a daily discipline I now practice. I feel incredibly fortunate to work for a company that enables me to do that.
Mike Clemons | Technical Support Knowledge Manager | United States
The Seismic Shutdown is something I really look forward to each year because it gives me time to step away from my desk for a bit, decompress, spend some time with my family, and enjoy my hobbies and downtime that sometimes get a bit distant. I tend to get hyper-focused on my work and can easily lose sight of taking a break or spending time on myself. So, the shutdown is something I especially value since it's time off that I can plan on and look forward to each year with the understanding that my co-workers are also enjoying the same benefit.
Living in Florida, December and January weather is perfect for spending time outdoors without feeling like I'm in a sauna. The Seismic Shutdown allows me to spend more time enjoying the best time of year in Florida and getting together with family that I don't get to do during a typical workweek.
This year, I plan on spending more time at home to catch up on some home projects I've been putting off. I'll also spend a good amount of time by the pool in my hammock, thankful that Seismic values its employees and provides them with a week away from their desks to reflect and get some well-earned rest.
Galina Ladkina | Senior Enterprise Sales Manager | France
Our company offers a one-week holiday to each employee to enjoy Christmas and the end of the year. It is very valuable and great proof that the company takes care of its employees' mental and physical well-being. I, personally, will be spending my time with my family and friends in the Paris area. I will take a few days to finish installation in my new place, all is not set up yet. I will make sure all is done by the start of 2023 so I can start the year in a new environment! I follow my sport and running routine to be prepared for a marathon in September 2023 (it will be my first one). Consistency is key in the preparation and it also will keep me focused. Then I will be very happy to rejoin my colleagues at work!
Steve Watt | Director, Market Insights | Canada
Holiday shutdown means more time with family at the one time of year when we can all be together. My family and I will enjoy the opportunity to do all sorts of things we love. With our oldest daughter back from university and all of us having time to step back from the daily grind, it's a fun time! We'll be playing lots of board games (Catan, Ticket to Ride, Risk, Codenames…)
We'll have some of our favorite meals, including a pretty elaborate raclette on New Year's Eve. We'll watch some movies. Previous Christmas breaks have included runs through Harry Potter and Mission Impossible, and director-based binges (Nolan, Tarantino…) Our youngest daughter will ensure there's some Marvel on the menu too.
Weather permitting, we'll get out for a ski day. Nothing epic near Toronto, that's for sure, but 90 minutes north takes us to several pretty decent places including Blue Mountain and Mount St. Louis Moonstone. And we'll see the extended family that now includes a new wave of babies and toddlers guaranteed to make the rest of us feel old. Add in some reading and some extended dog walks, and it's going to be a fantastic rest and recharge heading into what will surely be a very busy and exciting 2023.
Happy Holidays and Happy New Year!
Wow! From the mountains to the beach, it sounds like our employees have a lot of fun in store. We couldn't be happier to hear it!
While studies show time away is good for business, Seismic is a people-first business, and we believe in giving ample time off because it simply improves lives. Like many years preceding it, 2022 was tough for the workforce. For many, on the clock or not, it can be difficult to turn off the work mindset. If employees don't take true, complete time off, burnout is right around the corner. We believe the new year (and financial year for many) is a great opportunity to start anew and recharge for the unique opportunities and challenges 2023 will inevitably bring.
Note: Please note that not every Seismic employee will shut down this holiday season. We'd like to extend a special shout to our support personnel that will continue to serve our customers during the Seismic Shutdown.
If you're interested in joining our team, you're in luck – we're hiring! Check out our latest openings to see how you can ignite growth with us.