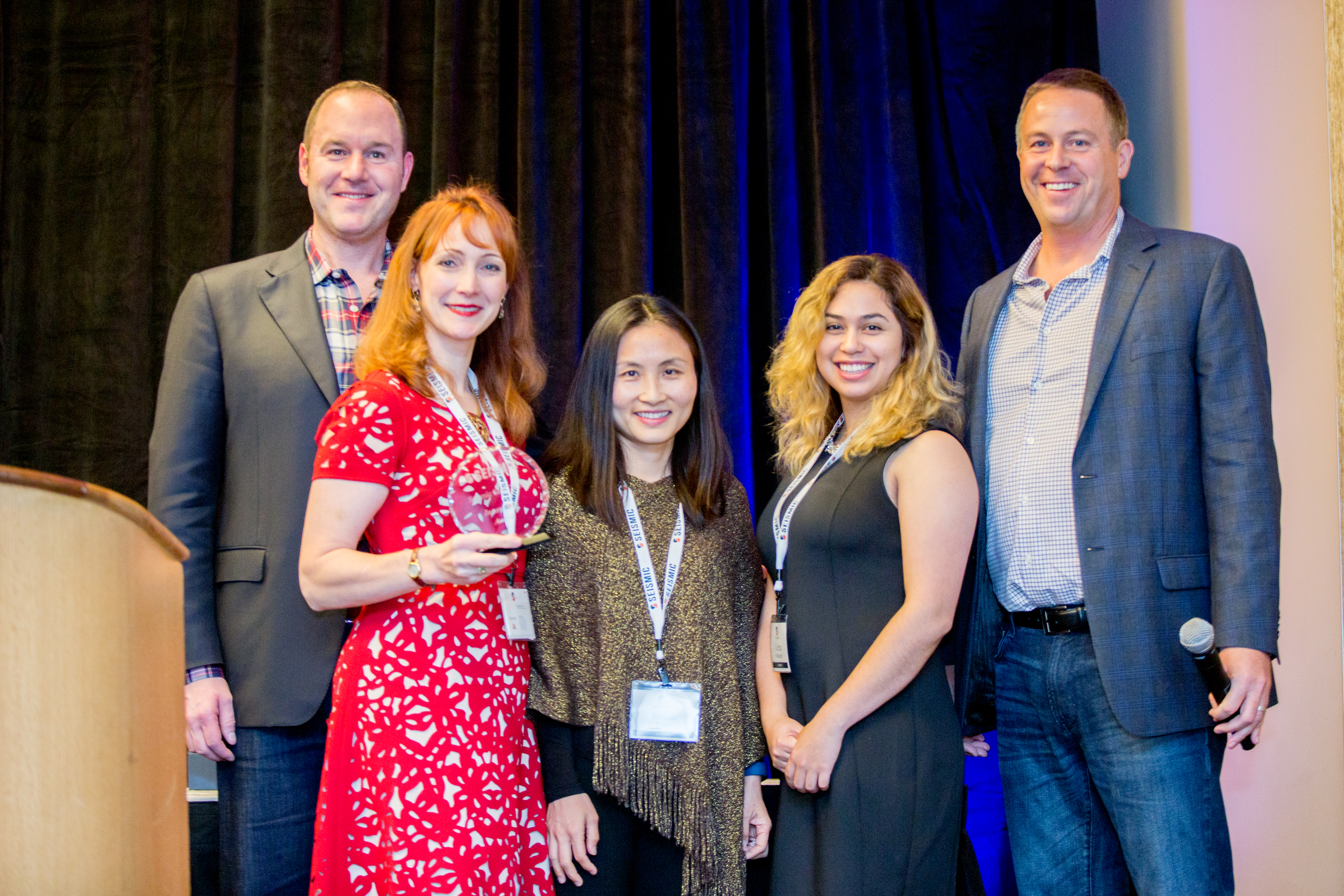 For the life sciences industry, technology and its associated data is the backbone for every business activity. To properly report and measure success with that data, however, is a different story. But, what if you could surround yourself with likeminded individuals to discuss best practices for measuring Sales' and Marketing's impact on your organization?
Every October, Seismic holds our user conference, Seismic Shift, and this year is shaping up to be the biggest and best yet. The conference itself is composed of training sessions, panel discussions, case studies and roundtables—allowing you to learn from Seismic customers.
This year, professionals from all industries will gather to:
Learn how best-in-class enterprises are helping drive revenue through sales and marketing enablement initiatives
Gain insight into Seismic's full capabilities and the exciting new features on the product roadmap
Network with other professionals leading the way in sales and marketing alignment at large companies
Receive hands-on training during in-depth product sessions
Learn how to better utilize content data and analytics to make more intelligent decisions regarding your sales enablement processes
If the sunny San Diego location didn't sell you, here are three things you'll learn about creating a measurable impact at Seismic Shift:
Build a Robust Content Engine
To truly experience a measurable impact, life sciences organization must realize the importance of content and the system(s) to support said content. After all, in this industry, compliance and brand integrity is crucial. Hear from Kathleen Pierce of Illumina as she discusses how her organization increased its horsepower by building a content engine with a strong framework of compliance, coordination, and automation that enables sales and support teams to innovate and respond rapidly to events in the field. You'll learn what activities, stakeholders, and skills were essential at each stage, and get a sneak peek at the road ahead.
Optimize Your Tech Stack
As our recent study revealed, optimizing your technology stack is imperative when trying to create a measurable impact within your organization. Join Rene Hefner of Getty Images as he describes the journey to sales and marketing alignment by using Oracle's Marketing Automation Platform (MAP) Eloqua in conjunction with Salesforce and Seismic.
You'll not only learn where Getty Images came from, where they stand today, and what lies ahead, but you'll also learn how they unified workflows into one centralized place for their 700 users. Furthermore, Rene will also be discussing their marketers' influence on sales-focused workflows that makes them win.
Focus on Internal Communications
The days of internal newsletters are long gone; sellers need an intuitive platform they can easily access to learn about industry developments, competitor news, and organizational changes. Luckily, Cathy Rowell of Hewlett Packard Enterprise (HPE) realized the role of Seismic's NewsCenter.
You see, Cathy wanted to do more than just give sales reps easy access to the right sales materials—she wanted HPE's sales reps to start each day informed and educated about the latest product and industry news. Join Cathy as she discussed how HPE scaled down from disparate content repositories to a single system—Seismic— and how its 17,000 sales reps use Seismic's NewsCenter feature to start their day off on the right foot, giving reps a competitive edge. She will also share how:
Seismic's Customer Success team partnered with them to go live in 100 days
Their marketing team integrates Adobe Experience Manager with Seismic to seamlessly publish content
Mobile accessibility of content allows sales reps to spend more time selling