I'm proud to share that Seismic has been honored with two new awards recognizing our high levels of employee satisfaction and exceptional workplace culture. Today, Battery Ventures named Seismic one of the 25 highest-rated private cloud computing companies to work for, with data specifically provided by Glassdoor, the worldwide leader on insights about jobs and companies. And earlier this week, Seismic was included in The San Diego Union-Tribune's list of the top mid-size companies in its annual Top Workplaces survey. 
Battery Ventures, a global investment firm and cloud investor, released its annual list of 25 privately held cloud companies where employees reported the highest levels of satisfaction at work — this year, the list focused on satisfaction levels during the first six months of the pandemic according to employee feedback shared on Glassdoor. The rankings hinged on how companies are handling issues like remote workforces and the broader economic downturn. Seismic landed at #11 on the list.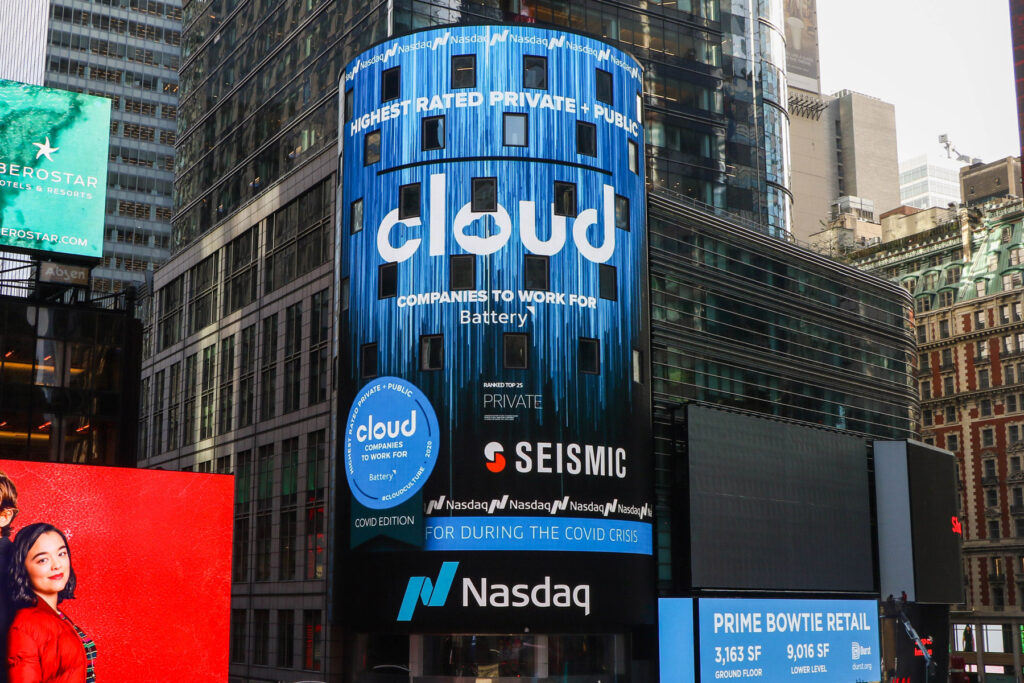 Any company leader will admit it's been difficult for their employees to work fully remote during this time — personally, I miss in-person meetings, small talk in the office kitchen, and welcoming new employees face-to-face at orientation. At Seismic, everyone from our executive leadership team to our People Operations team, managers, team leaders, and individual team members, have worked to make all employees feel supported during this time. I'm both humbled that our employees rank us so highly on platforms like Glassdoor, and I'm honored that we're included in this group of top cloud employers.
I'm also proud that we ranked as the #4 best mid-size company to work for by the San Diego Union-Tribune. It's the second time we've made the Union-Tribune's list, which is based solely on employee feedback gathered through a third-party survey administered by employee engagement technology firm, Energage, LLC. The anonymous survey uniquely measures 15 drivers of engaged cultures that are critical to the success of any organization, including alignment, execution, and connection, just to name a few. The recognition by the San Diego Union-Tribune follows another local media organization, the San Diego Business Journal, naming Seismic a "best place to work" in 2020 in the large employer category earlier this fall.
Interested in joining our team? Check out our careers page and list of all open positions here.