After an evening of bayside food and drink at a "Taste of San Diego," we returned for day two of keynotes and breakout sessions at Seismic Shift. I'll spare you the details of how painfully nice the weather is. Let's just say that I'm visiting from Seattle and I don't miss home at the present moment.
But, I won't spare you the details of all the things we've learned and experienced today. There's a lot in store, so let's dive right in.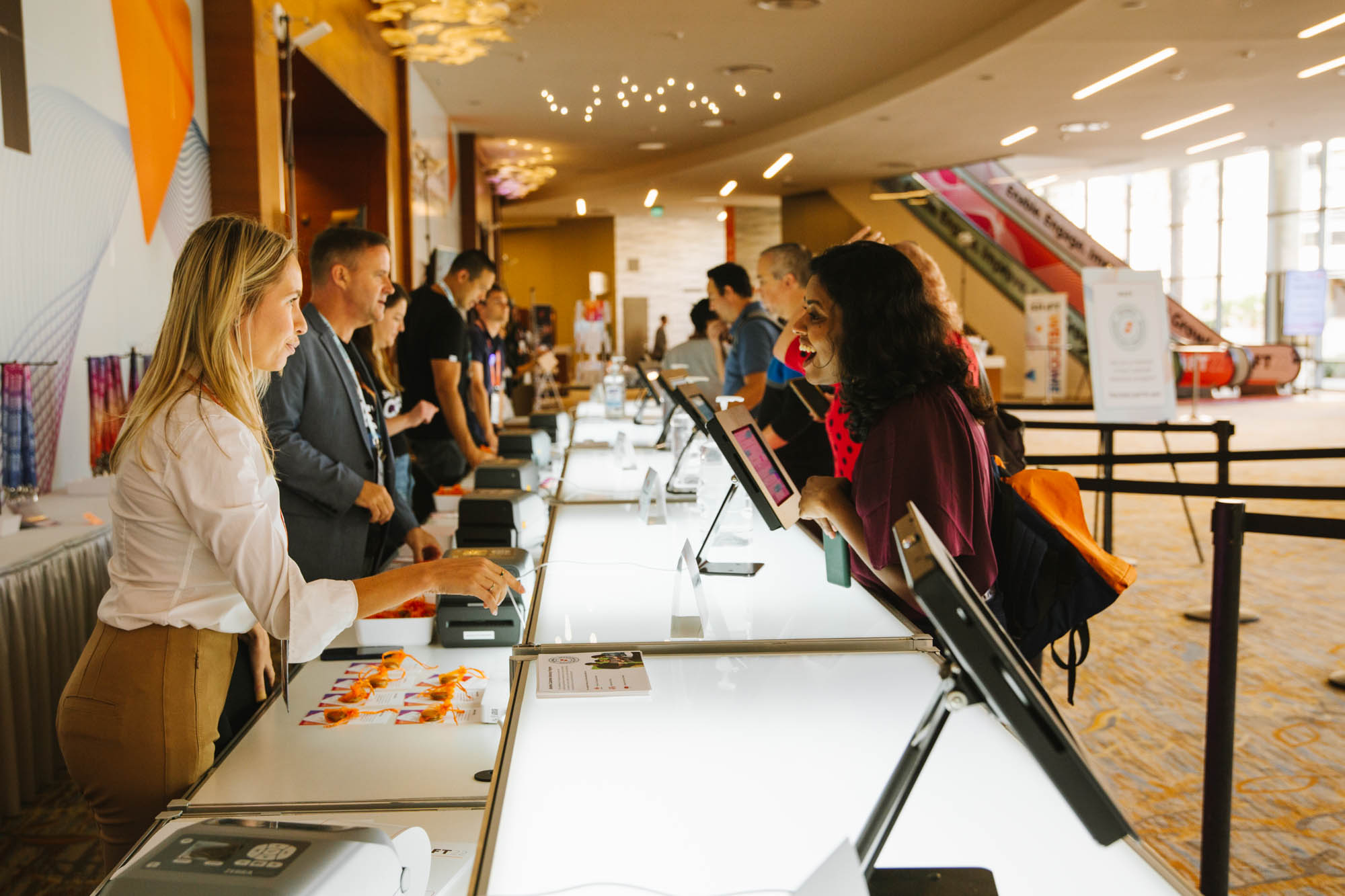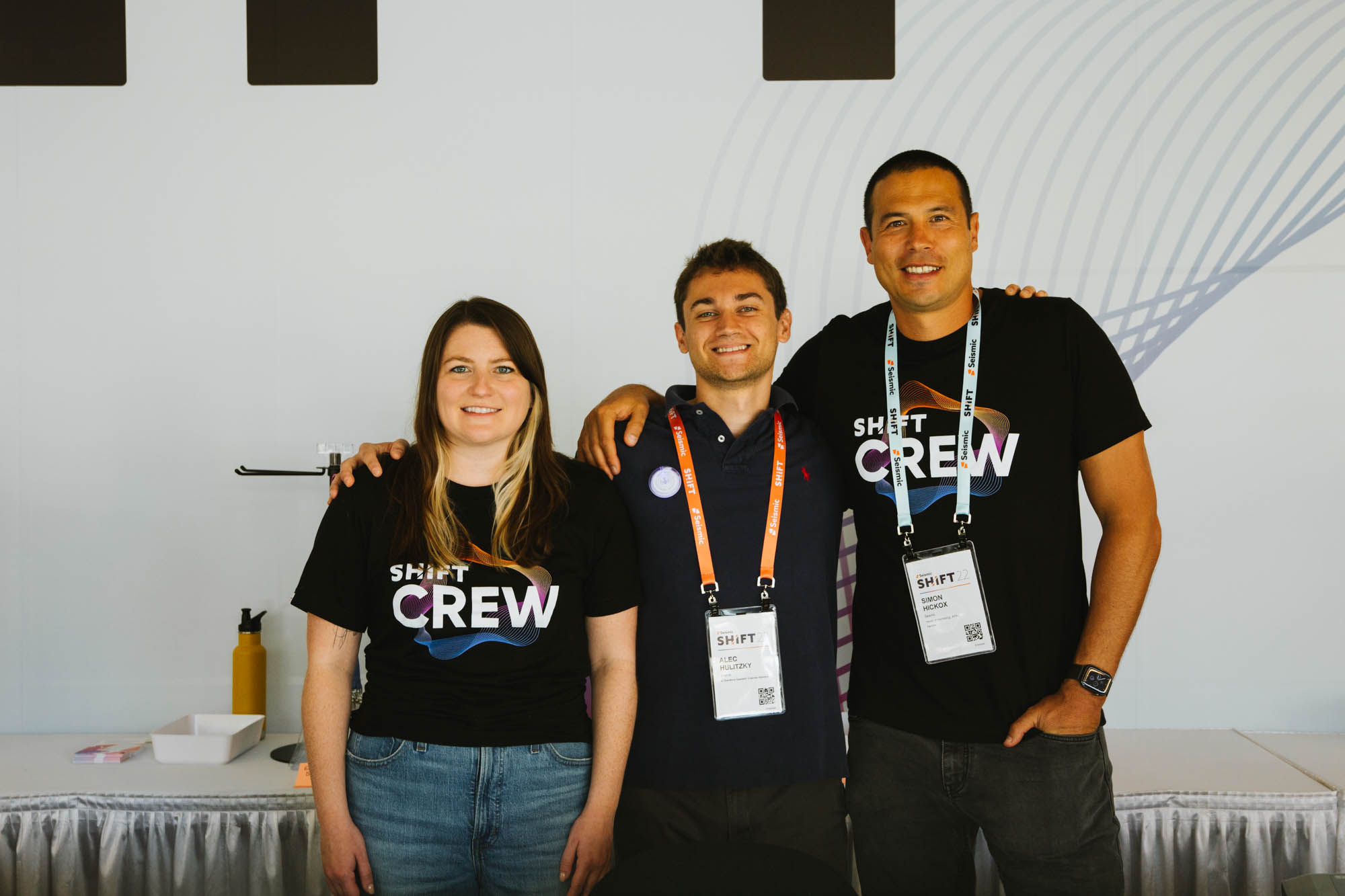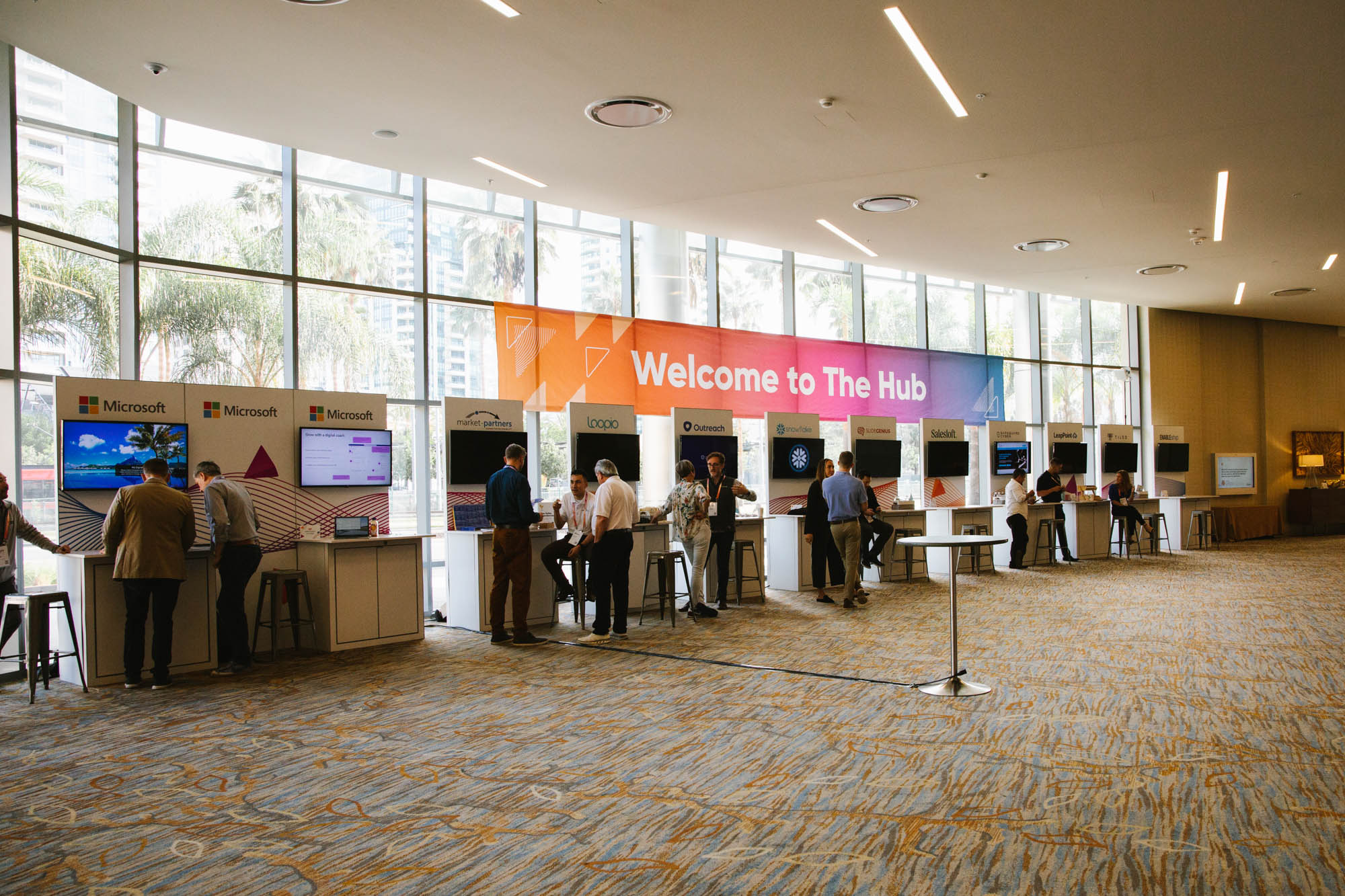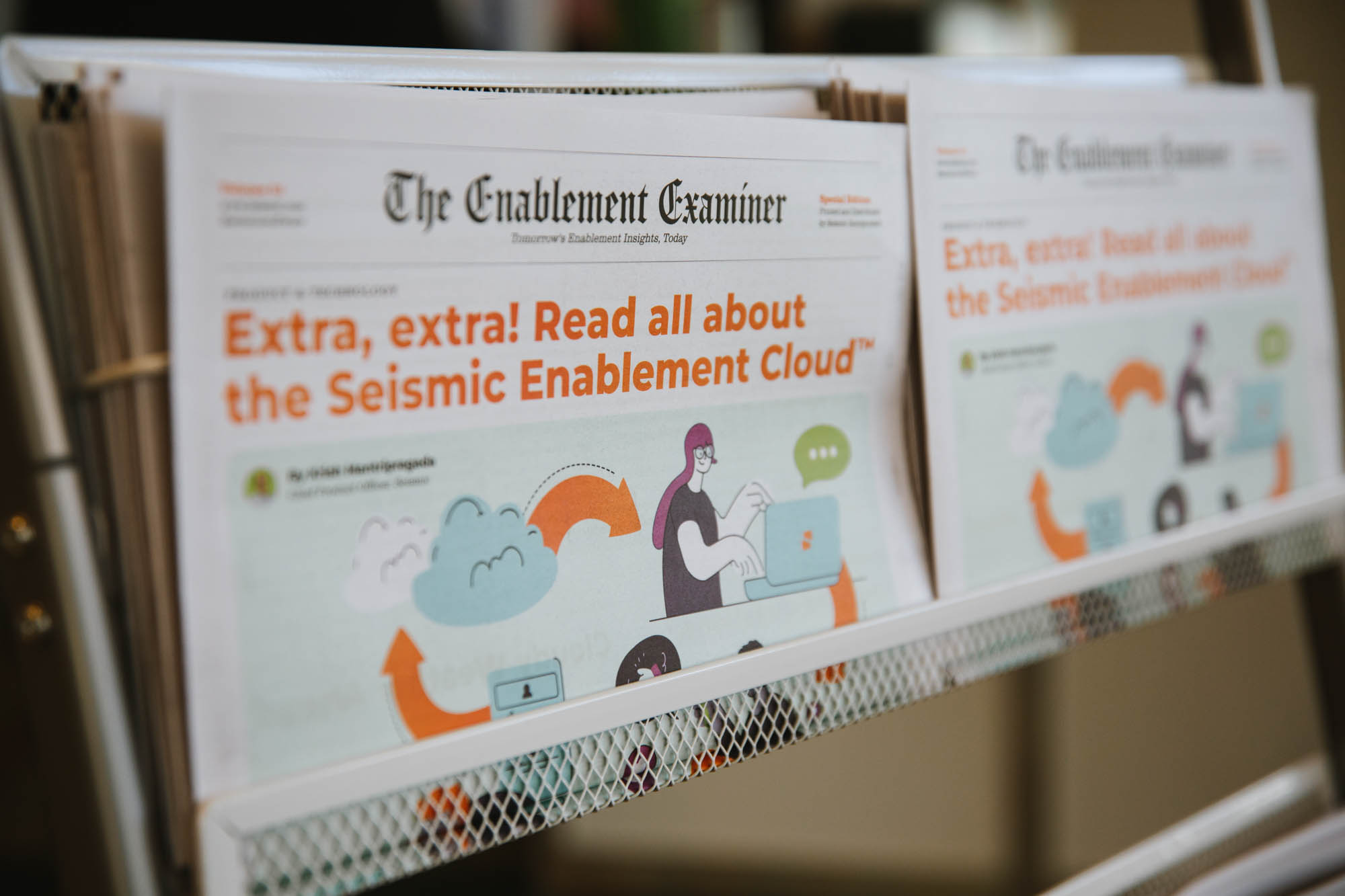 Improve faster, better, and stronger with Seismic
"We need more enablement. We need better enablement. That time is now." Seismic President and Chief Revenue Officer Hayden Stafford opened his session by telling the story of his career journey and how enablement played a significant role before it became a mainstream concept 10-15 years ago.
He shared several reasons why the time for better enablement is now. First, enablement is growing. The title enablement has doubled in the last 7 years, and 77% of B2B companies worldwide have employees with an enablement title. And the category of enablement has grown because of the outcomes it delivers. Hayden added that "We've moved from the fringe to the core and strategic. Enablement isn't just there to help sellers succeed. It's there to help everyone succeed."
He also noted that the time for better enablement is now because sales cycles are more complex than ever. There are more than 30 decision points during a deal cycle, including multiple stakeholders with varying degrees of budgetary responsibility. And, more often than not, buyers are already 60-80% through the buying cycle before they ever speak with a seller.
When I look at the value of getting enablement right, I think of an equation: improved time to market + increased efficiency and effectiveness + enhanced customer experience = more revenue for your business.
Hayden Stafford
President & Chief Revenue Officer | Seismic
In order to address these business challenges, Hayden shared two ways that sales teams can improve speed to market, efficiency and effectiveness, and the customer experience. The first is reducing seller ramp time. On average, it takes a new rep 10 months to fully ramp. That ramp cycle leaves just two months in the year for sellers to hit their numbers and deliver revenue to the business. But, what if your organization could cut that time in half? The second is ensuring that sellers focus on value-added activities. Sellers who hit 150% of their quotas do so by significantly reducing time spent on menial tasks.
Then, he was joined on stage by a Seismic customer and partner from Microsoft Ashley Haynes-Gaspar. They discussed the work that our companies are doing together, through the recently announced Viva Sales, to better enable sellers to sell outcomes. She noted that "The category of experience is about the customer experience. They are the frontline and the last mile of execution. Employees are the frontline of your brand promise."
Hayden closed his presentation with a brief reminder about the growth and importance of enablement:
The journey of enablement is for everyone – it's not just for sellers.
The path to value is formulaic.
Small gains yield big results.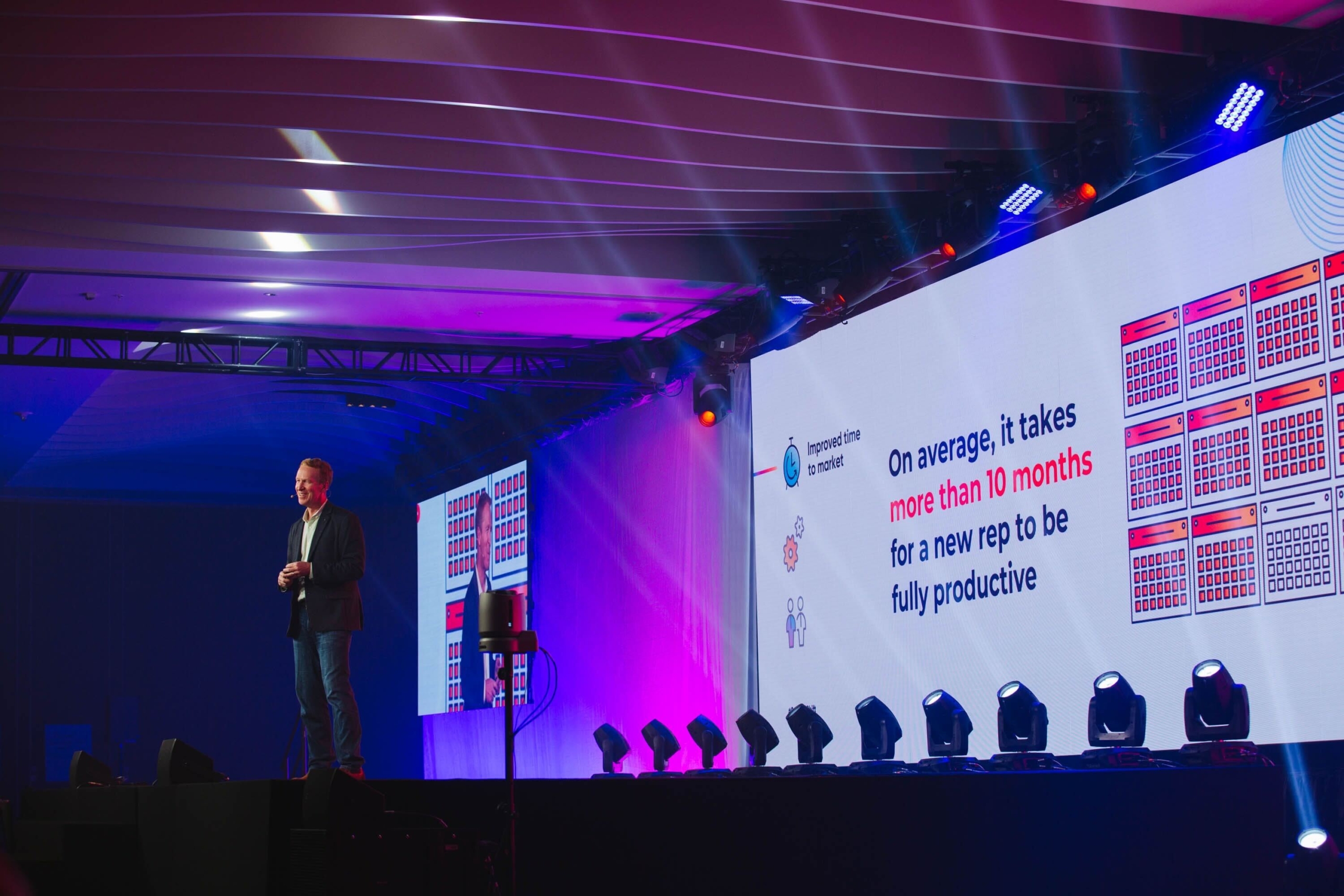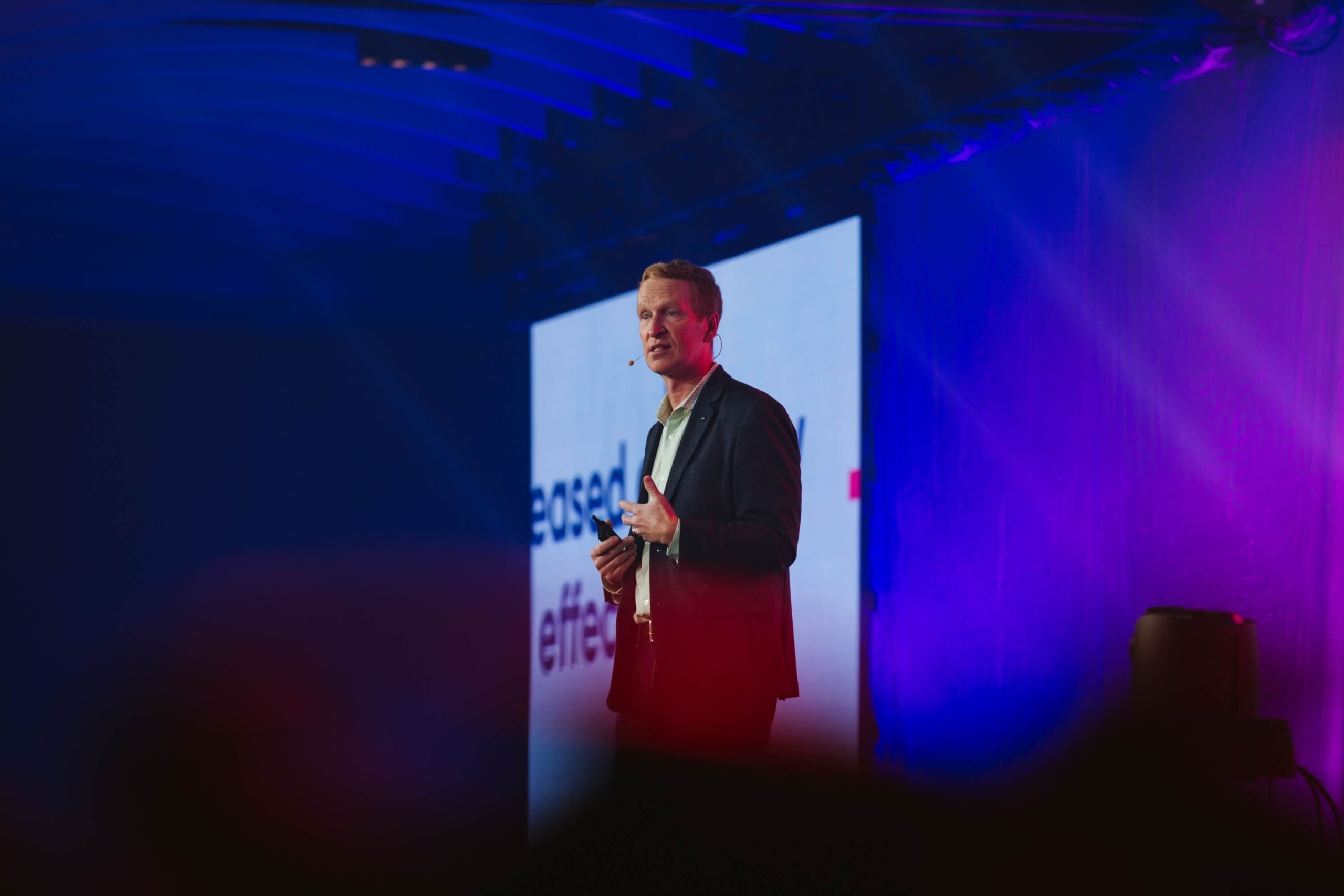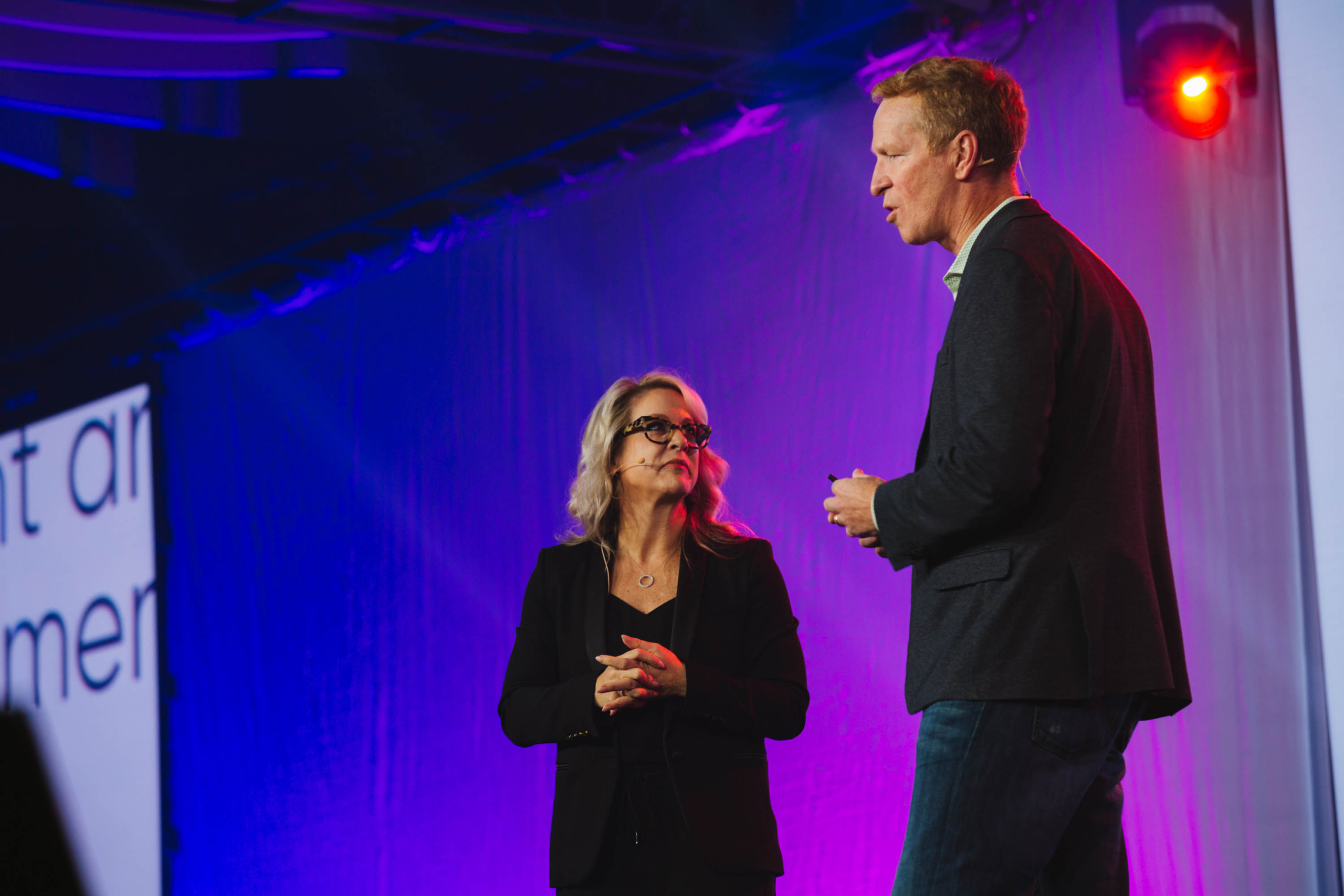 Think different with Duncan Wardle
"How many people in this room think they're creative?" That's how Duncan Wardle, who spent 30 years working at Disney, opened his keynote presentation. I don't believe anyone could've imagined what followed.
Duncan's session – easily the most energetic of the week – offered a little bit of everything. We drew houses. We drew each other. We interviewed one another. We laughed. We cried. We sang. And for a brief moment, we jumped outside our typical rivers of thinking.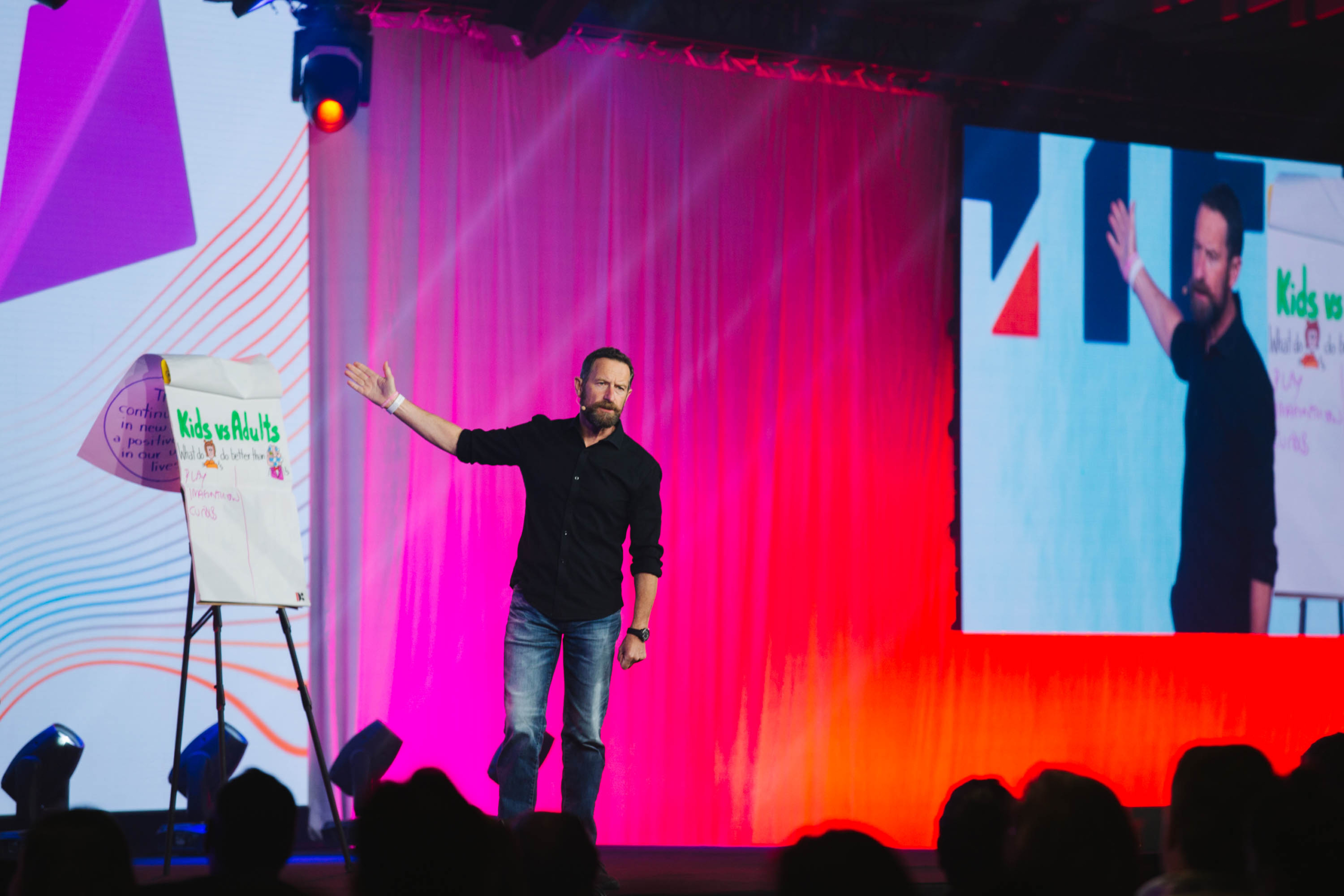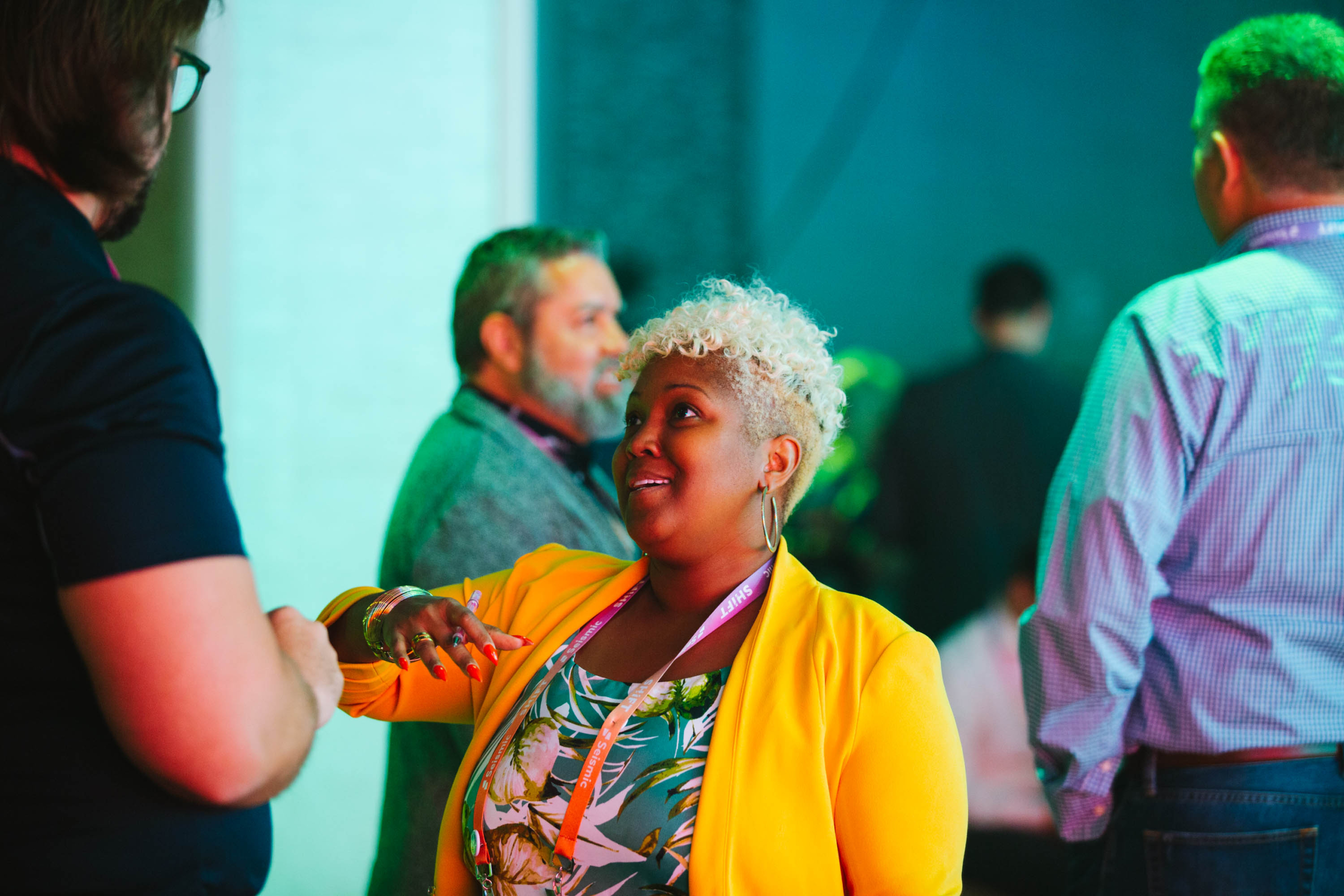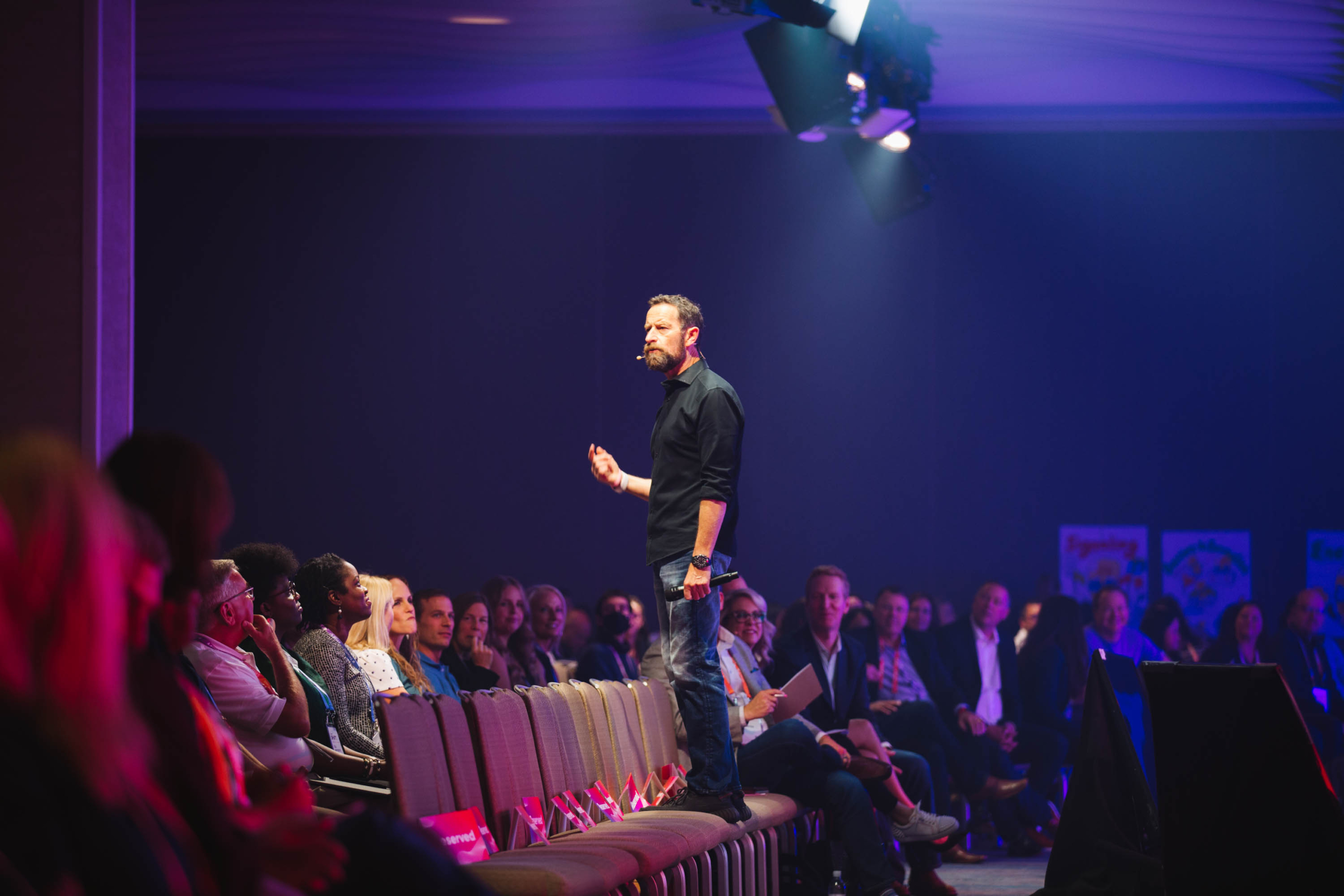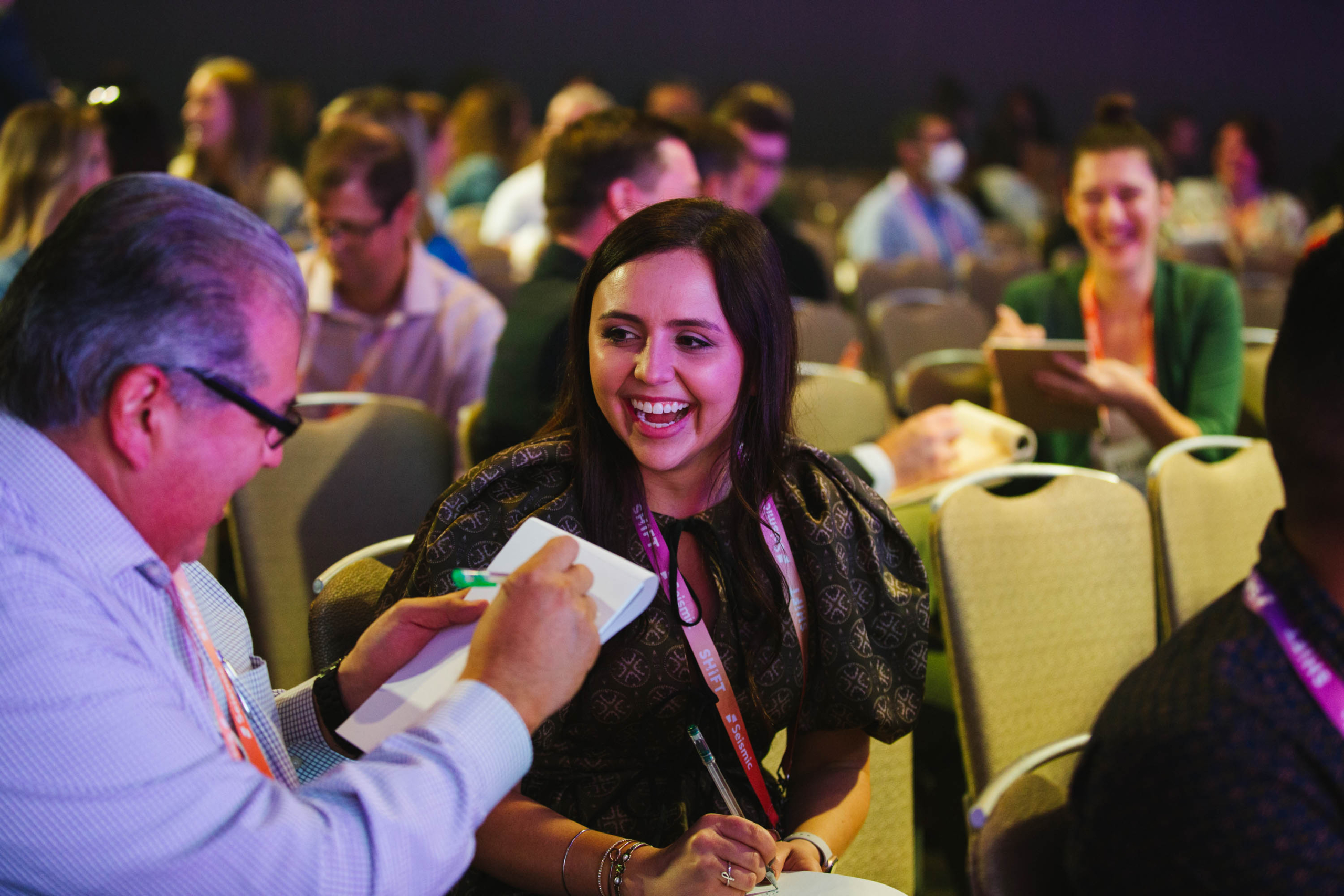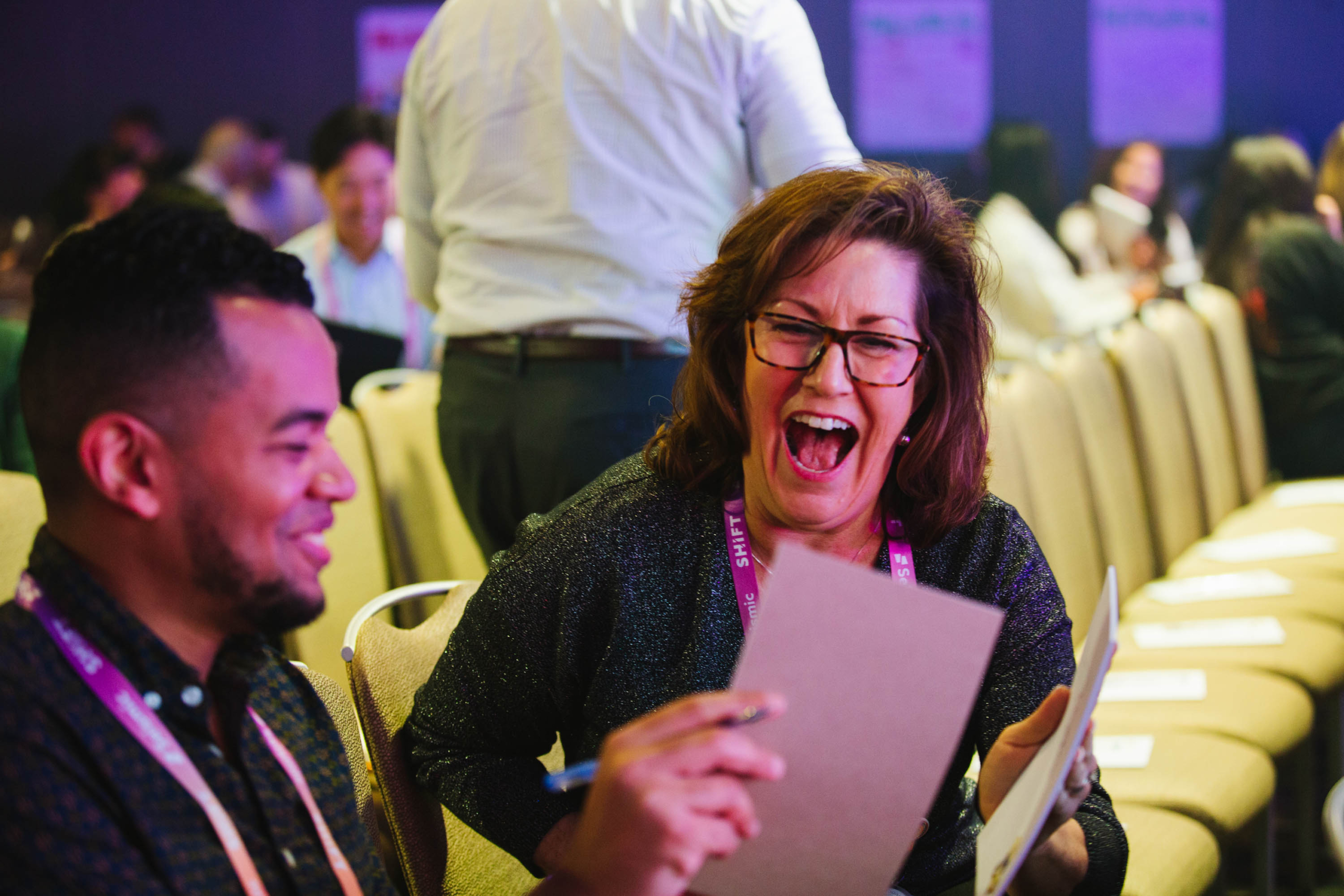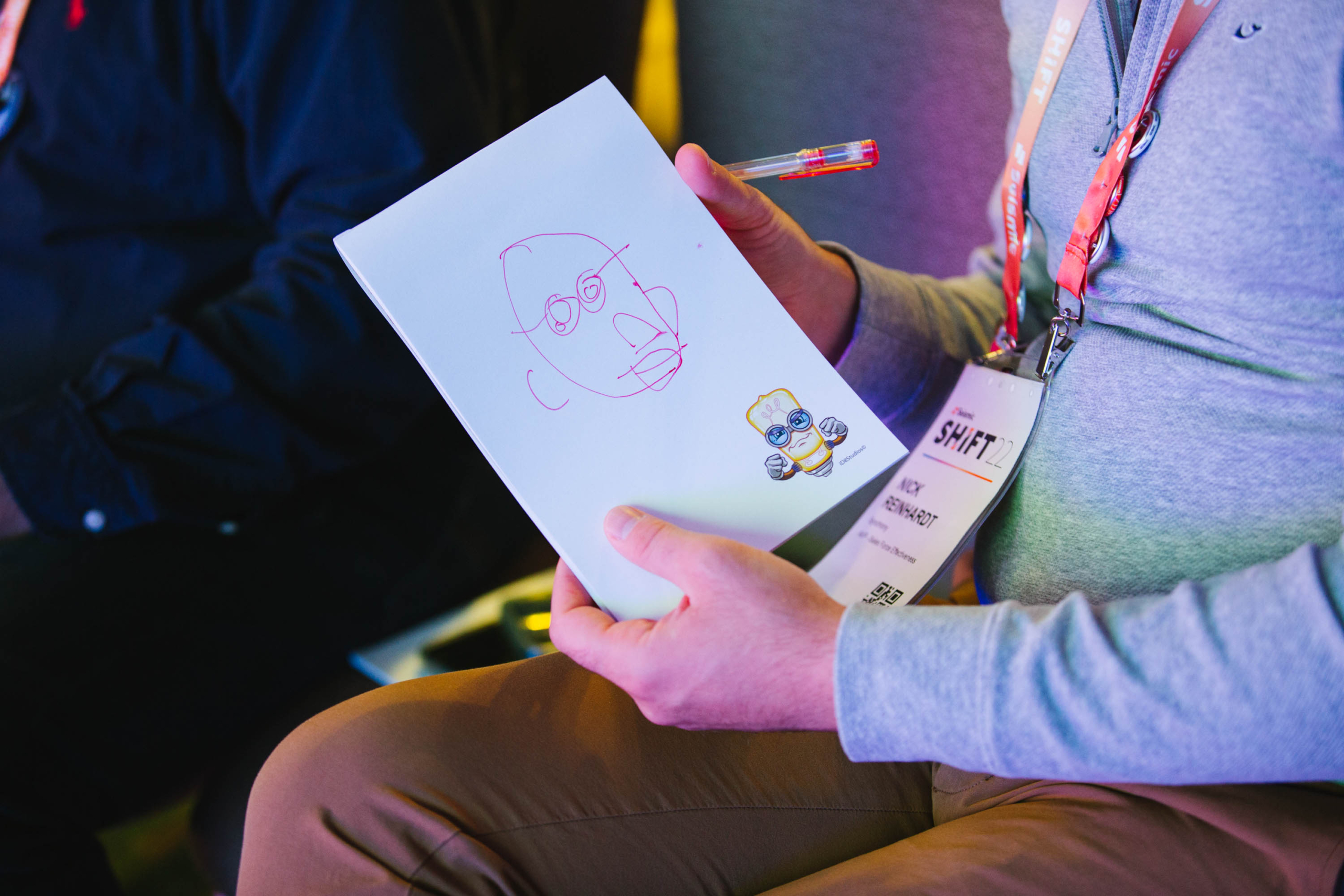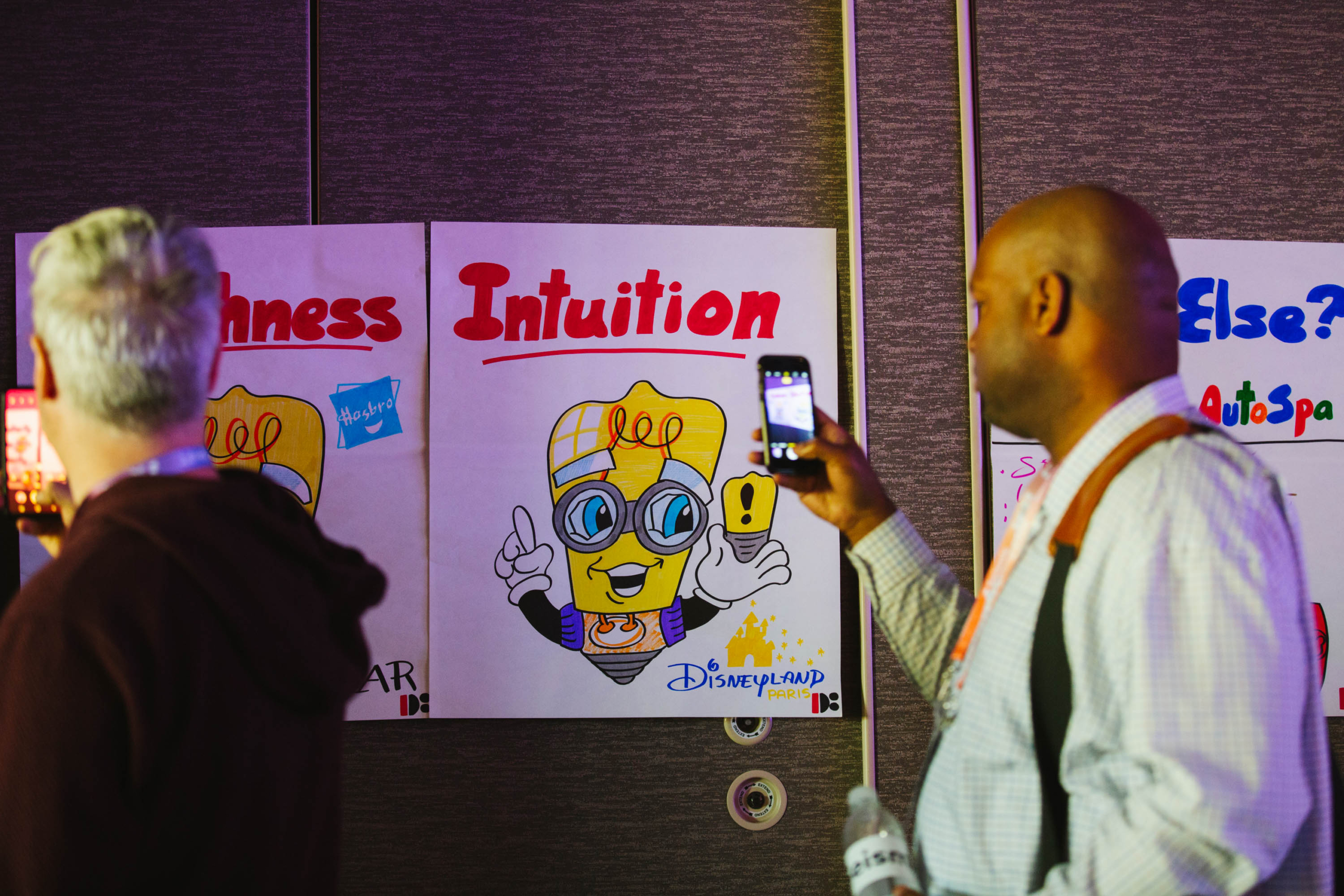 During his discussion with the audience, he made the point that innovation is awkward – and that kids are the most innovative. When he asked why, the audience responded that kids are more innovative because they play, they're imaginative, curious, and honest. He then asked what adults are better at than kids. We have tact, we plan, we're critical thinkers, and we're responsible. He replied "Children think expansively. We think reductively."
To drive home his point, he asked the audience to play a game. After breaking into pairs, he asked one person to think of an idea for a party and the other person to reply "no, because." As a result of the response "no, because," creativity declines and ideas become smaller. However, when he encouraged your partner to reply "yes, and," ideas became more creative and more innovative.
Don't let the first words that come out of your mouth be 'no, because.'
Duncan Wardle
Innovation Keynote Speaker & Creativity Consultant | id8 & innov8
He left us with a closing challenge and a reminder. "Don't let 'no, because' be the first thing out of your mouth. And give yourself time to think. There's no time like the present. There's no present like the time."
Day two of breakouts
If the morning sessions were an opportunity to listen, the next sessions provided an opportunity to be a little more interactive. Attendees got a chance to see newly announced capabilities like Seismic Knowledge and Enablement Planner firsthand and ask questions to learn more. Here's a rundown of a few of today's breakout sessions:
Seismic Knowledge: Creating a culture of knowledge sharing
Enablement Planner: Create best-in-class, resilient enablement
The sales execution gap is real — and you're probably feeling it
Client relationships in the digital age
Revamp your onboarding program
These sessions were led by Seismic employees, as well as Seismic customers. I had the chance to sneak into one session, "Client relationships in the digital age." The three panelists discussed the importance of personalization and how they use a variety of tools within the Seismic Enablement Cloud, including email blasts, LiveSend, LiveSocial, and more. Deloitte's Meredith Howard, whose organization adopted LiveSocial in 2021, recalled how social selling went from being a nice-to-have to a need-to-have.
"The type of engagement that we get from an employee sharing a piece of content on behalf of Deloitte is nine-times more effective than a paid ad on LinkedIn"
Meredith Howard
Senior Manager, Global Digital Activations and Social Media | Deloitte
One of my colleagues also went on an undercover mission to check out the session, "Optimize your content strategy." During this session, Maersk's Director of Global Content Strategy discussed the growing complexity of the market. He emphasized the importance of having a clear content strategy to bridge the gap between marketing and sales.
"We bought Seismic for flexibility and because they're a partner who understands our business strategy. We bought the Ferrari of sales enablement tech."
Ade Adeluwoye
Director of Global Content Strategy | Maersk
Pivot! How to adapt like an all-star
As a lifelong fan of the Los Angeles Lakers, I tried my best not to fanboy out. It was clear that the audience tried their best to do the same. We felt it. Magic felt it. We couldn't contain our excitement, so he took several moments for the audience to snap photos.
Throughout his keynote, Magic invited attendees to the stage for a chance to jump as high as his chest. Two attendees tried their best but didn't quite make it. The third attendee got a running start and jumped so high, he overshot Magic's chest. "Just as easy as you got up like that – that's as hard as you have to work in business," he said.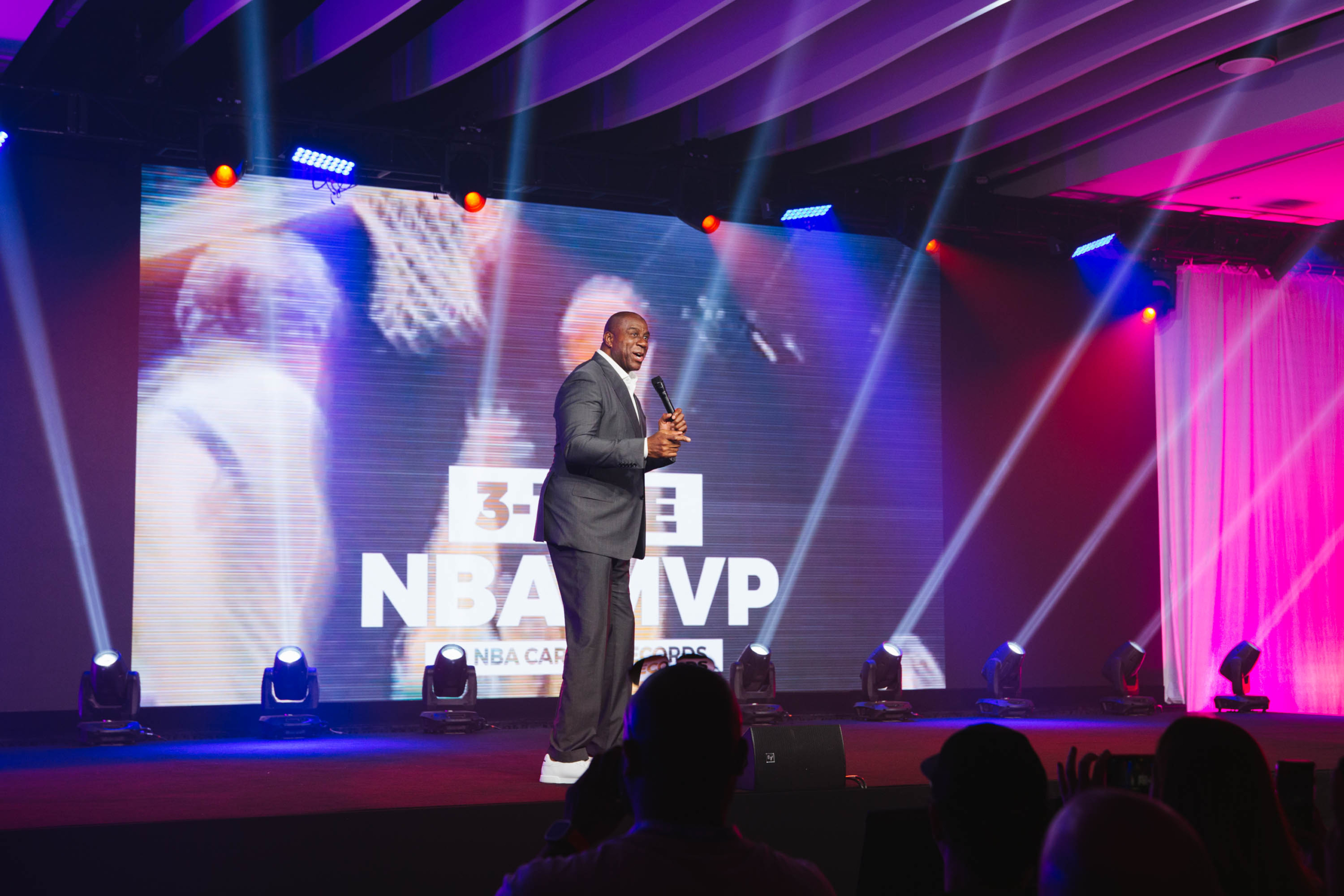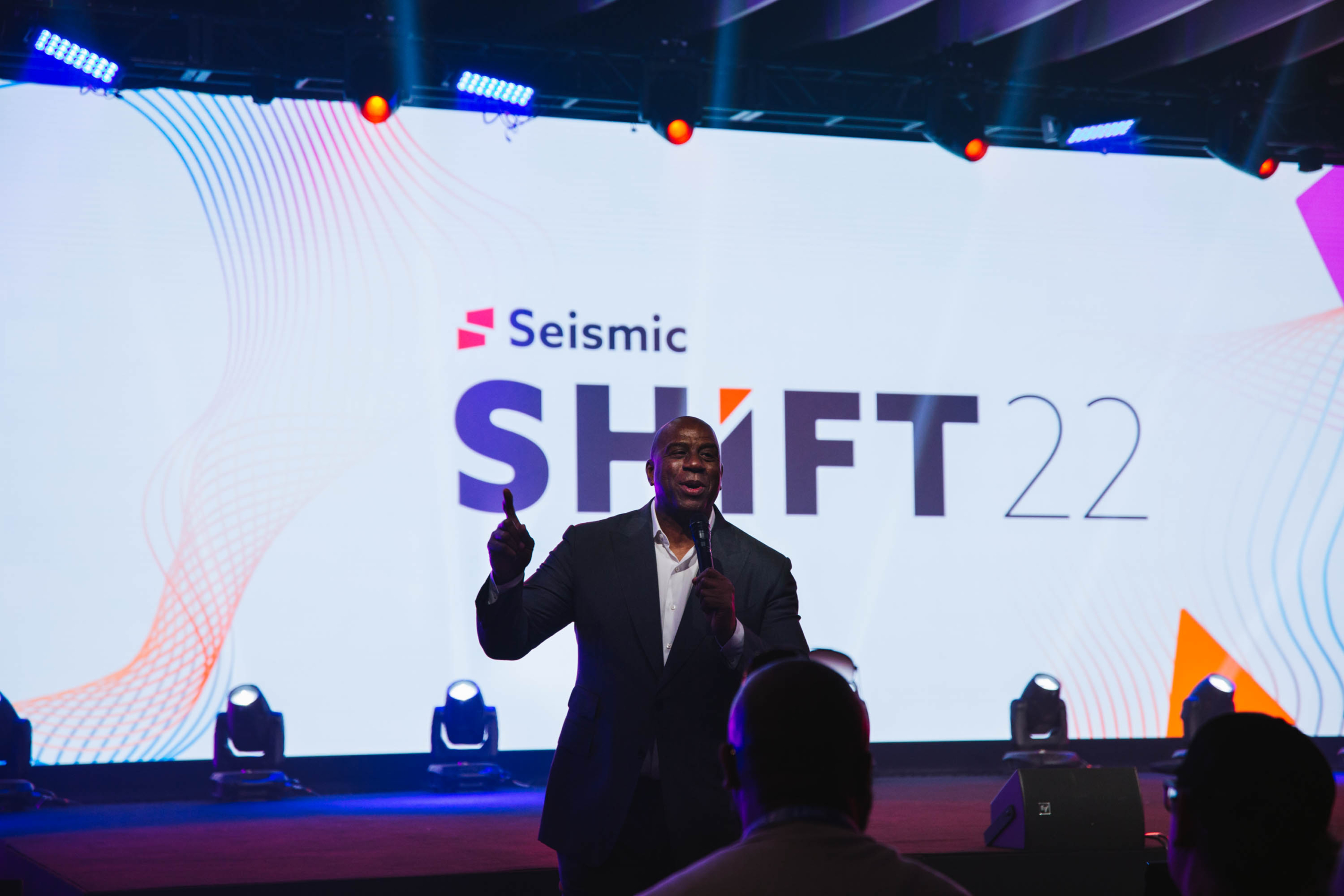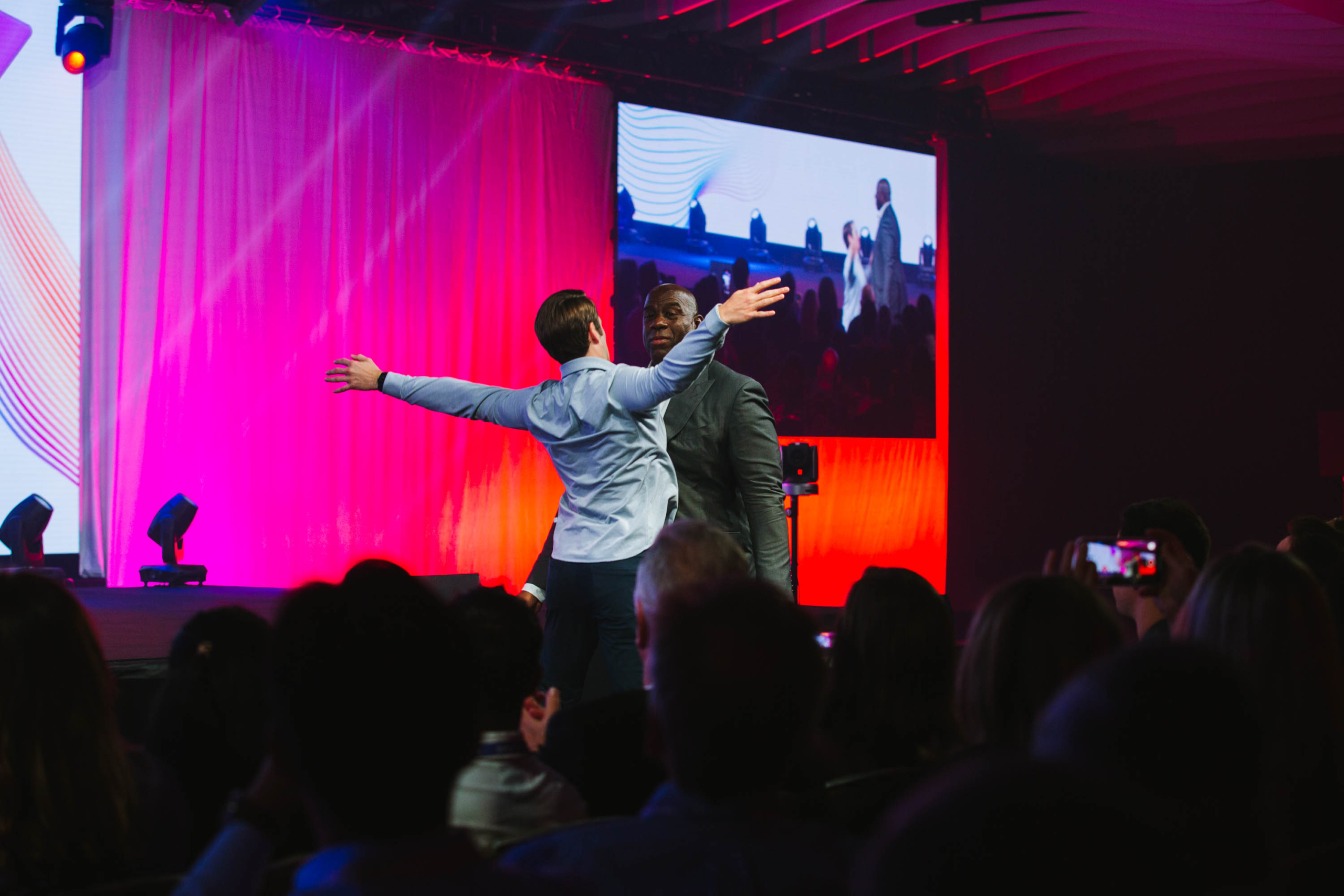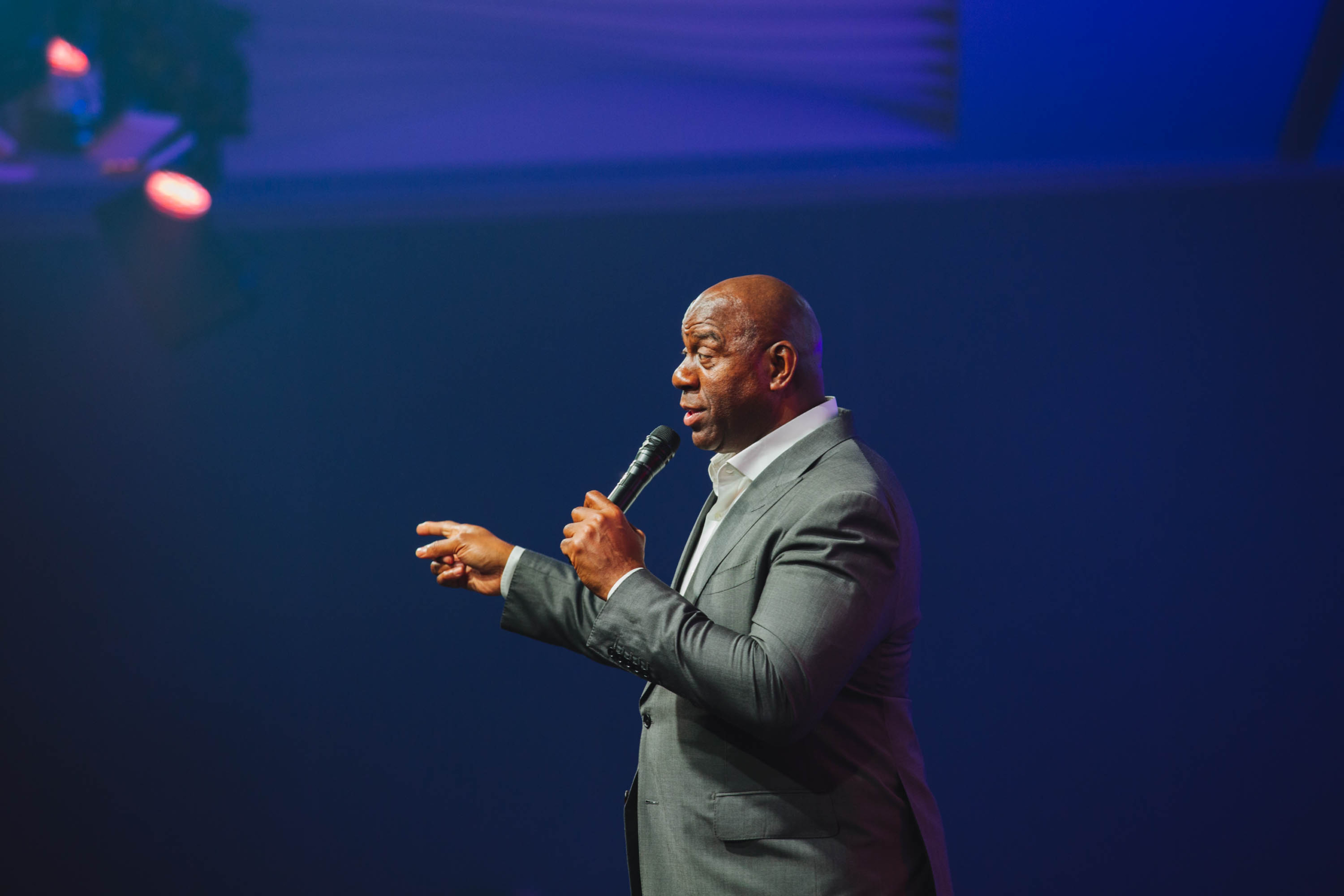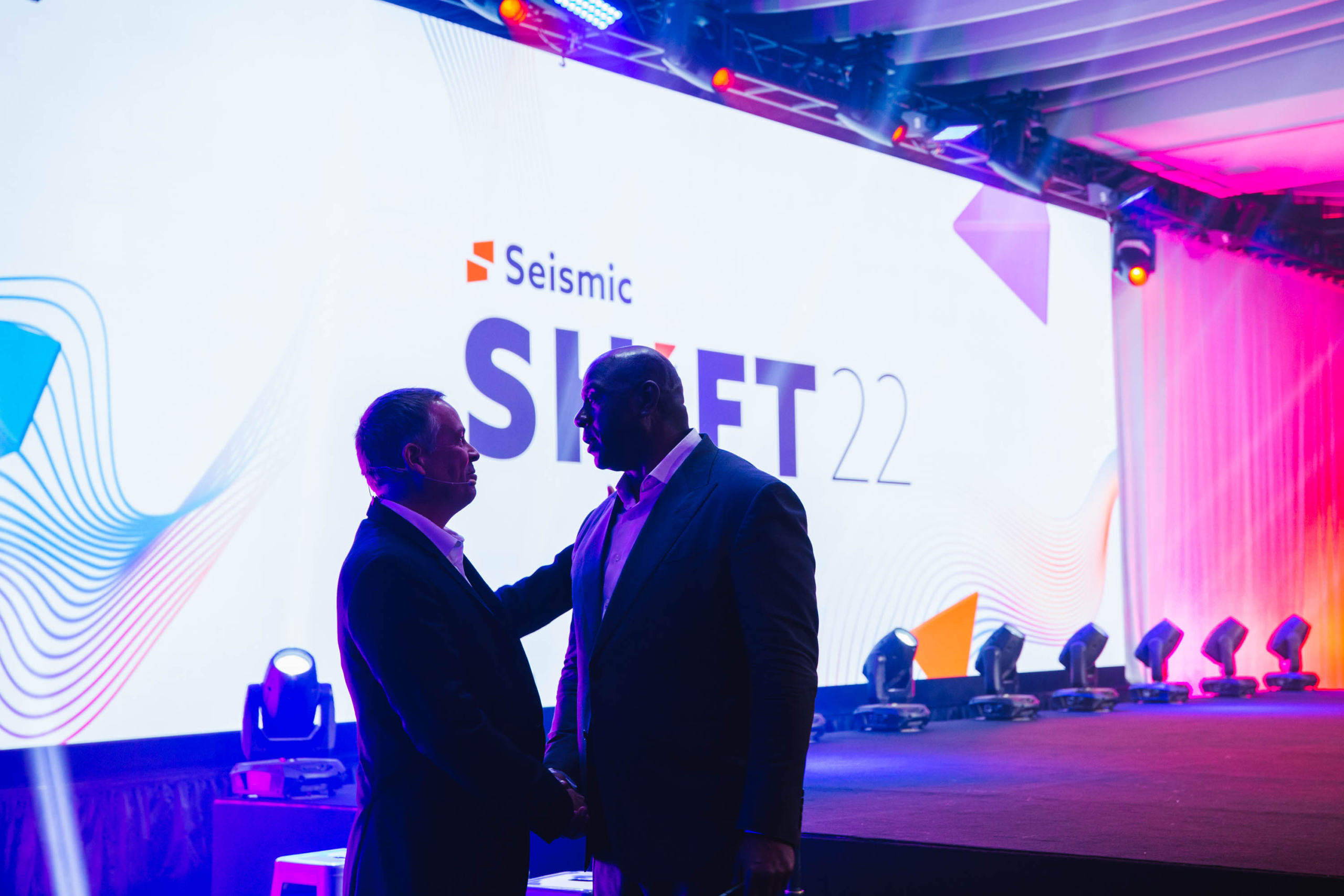 But Magic didn't begin his keynote talking about business. Instead, he took us back to where his story began in Lansing, Michigan. As a freshman in high school, he was told he couldn't lead his team to a state championship, but he ultimately did just that. He went on to attend Michigan State – a move that kept him closer to home. There, he won a national championship against the man who would go on to become his lifelong rival, Larry Bird, during his sophomore year. Then, he was drafted by the Los Angeles Lakers where he won five NBA Championships, three Finals MVPs, and nine All-Star selections. It goes without saying that his accomplishments on the basketball court are legendary. But today, he also spoke about his accolades off the court.
"Leaders figure out a way to still win in spite of everything else. Leaders, most of the time, are solution driven." He learned from his days as an athlete the importance of surrounding himself with winners. His passion for competition led him to succeed in countless business ventures.
"I don't confine myself to the box," he said when speaking about the importance of thinking outside the box. His ability to do so led him to do something that few businesses were doing at the time: investing in urban, minority communities. I decided what I was going to do with my money. I wanted to invest it, and I looked to the community I grew up in."
From building movie theaters and Starbucks locations in urban areas to winning contracts to renovate terminals at LaGuardia Airport, Magic's business success has created countless opportunities for people of color and women-owned businesses. And he shared the secret to his success. "I know my customer, and I overdeliver to that customer. I get the retention that I'm looking for, and then I build brand ambassadors."
That's a wrap for Seismic Shift '22
This concludes our coverage of Seismic Shift '22. What a week it's been. So much time and effort went into making this such a special week for our customers, partners, and team members. I don't think I'm alone when I say thank you to our Events team, our executive leadership team, our keynote speakers, sponsors, advocates, and – most importantly – our customers.
Our customers are the catalyst for growth within Seismic and the enablement space, and this week has been proof of that. We've been fortunate to hear countless stories about how our customers have leveraged Seismic to ignite growth. We hope that the growth from the past few days will continue to echo throughout the weeks, months, and years to come.
If you'd like to see more of the highlights from this week, be sure to check out our LinkedIn, Twitter, and Instagram channels.