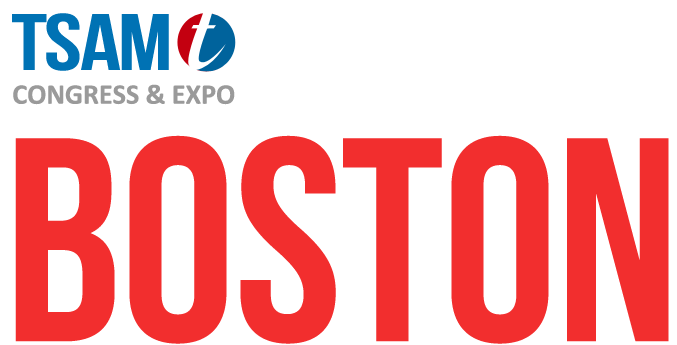 TSAM Boston was the pace to be last week for asset management firms seeking ways to boost their efficiency, and for industry professionals looking to learn from experts and network with their peers.
As a Global Platinum sponsor of TSAM, and with major sales and marketing operations located in Boston, Seismic was proud to welcome TSAM attendees to our spectacular city.
The conference and expo had something for everyone, including senior management, investment operations, distribution and marketing. In addition to great views of Boston Harbor, the conference offered five focused tracks:
Technology & Operational Strategy
Data Management
Client Reporting & Communications
Performance Measurement & Investment Risk
Marketing & Sales Communications
Among the opening keynote speakers was John Riggi, Section Chief for the FBI's National Cyber Outreach program, who gave a fascinating (and frightening) presentation on the current cybercrime landscape. Agent Riggi discussed how the FBI has adjusted its investigative and enforcement priorities to better protect both consumers and companies, including investors and asset management firms.
Focused Tracks, Informative Sessions
After the keynotes, the conference broke out into the five subject areas mentioned above. Seismic's VP of Marketing, Daniel Rodriguez, chaired the Marketing & Sales Communication track, which featured several outstanding session.
One of these was Creating Personalized Messages for Improved Marketing Performance and Sales Communication. The panelists from RBC, Guggenheim, and Windhaven shared their experiences in trying to incorporate greater relevance and timeliness in client communications. They agreed that on the retail side, while client communications remain a mostly one-to-many proposition, the necessary personalization cam be achieved with marketing automation systems like Marketo.
It's a different story on the institutional side, with client communications being very much one-to-one, typically coming down to one person (a wholesaler or relationship manager) sitting across the table from one client. These high-stakes interactions are critical for asset managers, and it takes coordinated, firm-wide efforts involving people, processes and technologies to get them right. Another key point made in this session was that if a firm's retail and institutional message are the same, that firm is in trouble. To paraphrase one of the panelists, institutional clients don't want to "Just ask Chuck."
Another compelling panel was the session on Social Media in Investment Management. While panelist brought up several strategic issues, they also offered valuable tactical advice. One of their suggestions was for marketers, if they haven't done so already, to immediately claim their funds' names and the names of their key executives and PMs on social networks like Twitter. It's free, easy, and a good way to thwart fraudsters. Another suggestion was to never underestimate the power of an infographic, and that, regarding content for social media, "shorter is better, video is better, and visual is better."
Seismic is proud to have sponsored an event with such an impressive roster of speakers and that offered focused tracks and sessions that addressed pressing issues across a range of functions. In our opinion, the TSAM Boston conference delivered on its promise to help asset management firms develop greater operational efficiencies.