It is that time of year again: rogue snowstorms are threatening the punctuality of Thanksgiving guests, department stores are prematurely decorated for Christmas, and everyone is mentally preparing for those "can't miss" Black Friday sales. It's easy to forget what Thanksgiving is really about, especially with the end of the quarter upon us and the possible panic that may follow this holiday. But in order to enjoy the Thanksgiving holiday to the fullest, the Seismic team took a few minutes to talk about what we are most thankful for, whether in our personal lives or around our Boston office.
We are thankful…
For our customers, who make it all possible! –Doug Winter, CEO
For air conditioning, especially in our office on these unseasonably warm days. –Ed Calnan, President
To be a part of building something great with an amazing team. I'm also thankful for my family and cat. –Gavin Walsh,  Director of Sales Engineering
For our office pup, Mic (aptly named after Seismic) who never fails to brighten our days. –Alyssa Drury, Content Marketing Manager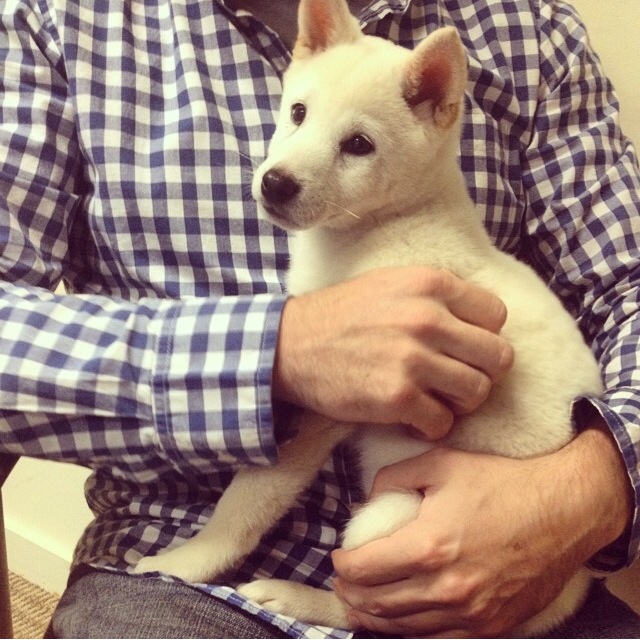 For Seismic's awesome engineering team for creating a great product. –Myles White, Director of Business Development
For our local watering hole and go-to lunch spot, Tavern in the Square. –Sean Ryan, Client Development Representative
For family, friends, food and football. Thanksgiving in a nutshell. –Will Quigley, Marketing Intern
That it's almost December so I can shave my Movember moustache. –Daniel Rodriguez, VP of Marketing
For my new career path with Seismic, where I get to come in every day and work with top-notch people and my fifth best friend, Mic the Wonder Dog. –Mike McDonough, Director of Business Development
For my Seismic family, who took me in just as my real family kicked me out (#postgradproblems). –Tucker Cohen, Director of Business Development
We hope you have a great Thanksgiving holiday, and are geared up to finish 2014 off strong!