Surfacing relevant content in a digestible way
Acuity's marketing team focuses on driving business and brand awareness to auto and home owners, while also focusing on key industry verticals, including manufacturing, trucking, retail, construction, and services. As part of their hyper-focus on customer experience and service, Acuity creates educational content with specialists that have over 30 years of experience in their industry from each vertical, ensuring that all content speaks to the specific needs and concerns of the customer's business.
Acuity implemented Seismic's marketing enablement platform to streamline their content marketing processes and drive visibility and accountability across their efforts.
"[Seismic's Marketing Enablement Solution] has provided me as a manager with more visibility into the content strategy and results. We have been able to collaborate across multiple departments to bring out ideas and see them to fruition quicker than before."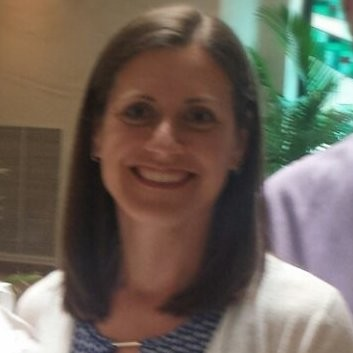 Increasing marketing velocity
The Acuity team focuses on curating content and offers for their target verticals, but with every additional audience segment and channel comes additional complexity and content needs. Achieving their goals requires that content operations run smoothly and efficiently.
Prior to Seismic's Marketing Enablement solution content production was driven by manual processes that took place across disconnected tools, including email, spreadsheets, documents, and meetings. This process was burdened by unnecessary steps, and projects suffered delays due to confusion over who was responsible for which steps and which versions were most up-to-date.
Optimizing content bottlenecks
Today, Acuity uses the Seismic Marketing Enablement solution to manage content planning and production across channels, campaigns, and customer segments. Now it's always clear who needs to take action on a piece of content and simple for management to identify and optimize process bottlenecks.
In addition, Seismic's Marketing Enablement solution is a single source of truth around content status and versions, meaning that team members no longer waste time tracking down updates or inadvertently working off an outdated version. Finally, the Seismic Marketing Enablement solution enables Acuity to plan for the long-term and use their documented strategy to evaluate unplanned requests, helping them stay focused on the right priorities.
This has enabled them to increase the amount of content they produce and increased the speed-to-market of their activations without adding to staff or content marketing budget.
Data-driven content marketing
Customer centricity is one of the core values of Acuity as a brand and company, so ensuring that all content is valuable to customers is a key objective for the Acuity team. Prior to Seismic's Marketing Enablement solution, Acuity relied on manual, labor-intensive reporting that didn't deliver the strategic insights necessary to improve their content over time.
Now with the Seismic Marketing Enablement solution, all content is assigned structured metadata, including information on vertical, topic, channel, campaign, and more. The team can generate reports that cross-reference this strategic information with performance data and use these insights to better understand which strategies and tactics are resonating with customers. As a result, Acuity has optimized the quality of the content they plan and produce for their customers.
Promoting efficient use of resources
With content production divided across vertically focused teams, it was easy for Acuity's marketers to get stuck in their silos. Each team had their own Excel calendar and workflow, so it was a challenge to get visibility across groups and identify opportunities to collaborate and leverage each others' resources. In addition, without a centralized historical record of campaigns and content, recurring annual activations were started from scratch each year.
With Seismic's Marketing Enablement solution, Acuity is able to look at their campaigns and content holistically, and leverage assets and information from across teams and campaigns. This is enabling them to not only make better use of their production costs on assets, but also use historical information to make smarter decisions about what they produce.
Results
With Seismic as their Content Marketing Platform, Acuity has streamlined their processes and driven visibility and accountability across their content teams.
Since implementing this solution, the Acuity team has:
Increased content production across channels and target verticals
Increased the speed-to-market of content by decreasing time-to-approval on blog and video content
Unlocked visibility into which content themes or types are the most effective and used data to refine strategy
Improved ROI on content by repurposing assets across projects, teams, and channels