The Challenge
Birchbox became an overnight hit in 2010, with its shipped-to-your-door boxes of beauty-product samples. Since then, growth has continued at a breakneck pace, with over 1 million subscribers worldwide. With business booming, Birchbox began efforts to expand its remote workforce. This led to an online training need; in short, Birchbox needed to ensure that employees could stay on top of the company's ever-evolving processes and systems.
Leslie is the Senior Discovery Specialist, Training at Birchbox. When she started, her training role was brand new to the company. She was tasked with ensuring that all new hires were onboarded quickly, with up-to-date information, all while providing continued education to more-seasoned team members.
At first, Birchbox's process-training materials were composed across Google documents. They were, in Leslie's words, "out in the ether."
Additional training occurred on-site and "the option to train remotely," said Leslie, "seemed like it didn't even exist." To overcome this obstacle, Leslie needed employees to have remote access to organized training materials that she could track.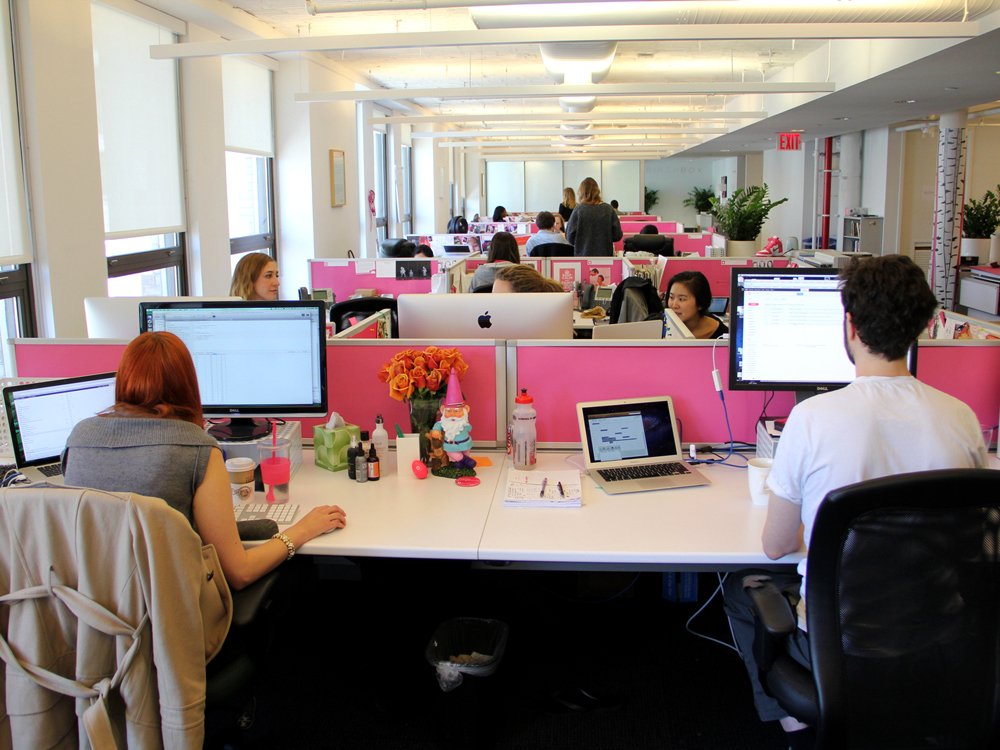 That's what I love about Lessonly, you're able to compartmentalize. I don't have to track down literally hundreds of different documents or presentations."
Leslie Chastain
Senior Discovery Specialist, Training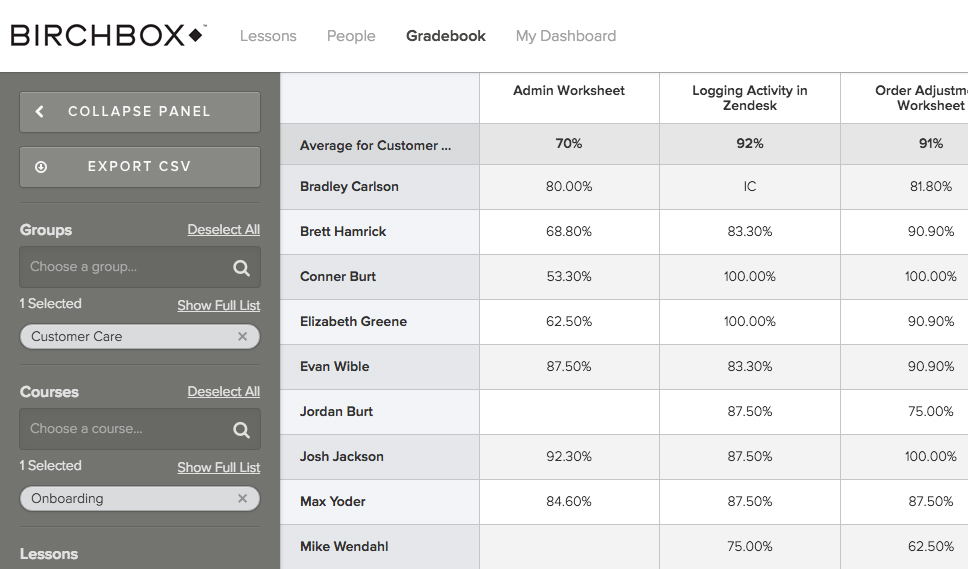 The Results
Lessonly allows Leslie to effectively train remote employees while also tracking department and learner's progress. Before Lessonly, Birchbox wasn't able to track learning retention; there was an assumption that by merely attending training, each trainee knew what they were doing. Leslie wasn't satisfied with this. With the help of Lessonly's quizzing features, Leslie can now identify patterns in the learning: "If a whole group misses something, that's a trigger. It's like a red flag." She said, "It tells me there's something we need to review."
"Lessonly makes tracking effortless. Actually, there's a lot about Lessonly that's effortless." In regards to building out content, Leslie said, "I never thought, 'I have to sit down to learn this.' I just did it. It is so intuitive."
Today, with Lessonly, Leslie doesn't have to worry about gathering training materials in Google Drive and other sources each time a new employee comes on board.
Instead, Leslie has a plug-and-play, always fresh database of learning content that tells her when team members need to be reminded of specifics. On top of that, Lessonly allows Leslie to provide individualized training programs based on each employee's learning results.