The Challenge
Gain back control over content
Brooks Macdonald was looking to implement a sales enablement solution to organize a digital, tracked workflow between Marketing, Compliance, and Distribution. Before using Seismic, they were sending 180 emails per month from 5 different people to the compliance team, making it difficult to keep track of edits.
They needed to gain deep data insight into how their collateral was being used by advisers and clients to focus their efforts on the top-performing content. Additionally, they needed to make data-driven decisions to conduct a thorough audit of their collateral range.
Thanks to Seismic, we have gained control over our content approval workflow between marketing and compliance. The content analytics allow our teams to make data-driven decisions regarding our collateral production, saving time and focusing their efforts."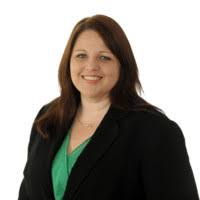 Jo Luck
Brand and Campaign Manager
The Solution
Brooks Macdonald implements a powerful go-to-market engine
Using Seismic's collaboration tool, Workspace, Brooks Macdonald has a single source of truth for content approval workflows, which makes it easy to keep track of edits. They can tag the expert directly in the documents to make remarks which significantly reduced the number of emails being sent.
Additionally, Brooks Macdonald's sales and marketing team can make data-driven decisions on content. With content usage insights, they know the exact content collateral that's being used and engaged with, allowing them to retire unused content and giving the sales enablement team time back in their day.
The Results
Faster time to market
Brooks Macdonald has gained control of their content and reduced compliance risk with Seismic, knowing only approved assets will be available for distribution. They significantly decreased the number of emails being sent during approval workflows and were able to speed up their entire process.
Content analytics have empowered their team to make data-driven decisions, discontinuing a handful of assets and saving the sales enablement team 12 hours per month in production time.