Telling stories for a legacy brand
As one of the largest and most trusted insurance companies in the U.S., ERIE must deliver consistent, relevant content across all channels. And with a small team in a highly regulated industry, their content team faces a set of unique challenges. ERIE's content team aims to maximize its efforts by delivering across multiple channels and a broad audience. On social, they activate across Facebook, Twitter, Pinterest, LinkedIn, and Instagram to tell interesting and pertinent stories. But their campaigns also extend beyond social, to their blog, print, events, and email.
Prior to the Seismic Marketing Enablement solution, ERIE's content planning process was somewhat fragmented: teams planned their respective content in spreadsheets, making it difficult to regularly align priorities. Teams collaboratively planned content during weekly meetings, and then went back to their respective groups to execute individually. This sometimes resulted in missed opportunities to collaborate on projects, repurpose content, and crosspollinate ideas that arose between meetings.
Read Erie's Insurance's story on how Seismic's Marketing Enablement solution makes all ERIE content teams more efficient, by bringing them onto a single marketing calendar and centralizing and standardizing their campaign planning process. Going forward, ERIE's content, PR, and social teams can more easily share ideas and benefit from a single planning and briefing process.
""The [Seismic Marketing Enablement solution] calendar gives us a central reference point and lets us see what's coming up."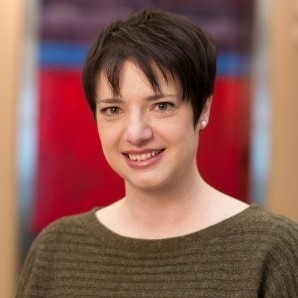 Bringing social content out of its silo
ERIE took a phased approach to its Seismic Marketing Enablement solution roll-out. The team started simple, with social planning and publishing. Whether for Facebook, LinkedIn, or Pinterest — ERIE manages, plans, and executes all social content in Seismic's Marketing Enablement solution end-to-end system.
Response Time
Since they began tracking customer inquiries across their social platforms, the ERIE team has shaved about six hours off its average resolution time.
In addition, rather than having customer response management fall squarely on the shoulders of its community managers, ERIE has been able to get teams outside of marketing involved as well. "Because of [the Seismic Marketing Enablement solution] we've been able to onboard non-marketing teams to help with our monitoring," says Leah Knapp, Business Initiatives Leader at ERIE.
And with the help of Seismic's Marketing Enablement solution analytics, they were able to drive product adoption. For the first time, ERIE can report on its monitoring efforts and see how they are improving. Through Flag Reports, the team is able to concretely measure how many customer inquiries are coming in on each channel and track resolution times – a win for governance and auditing, as well as improving customer experience.
A single calendar for content planning
Today, ERIE uses the Seismic Marketing Enablement solution's marketing calendar as a central planning source, delivering a new level of efficiency across stakeholders. "We can now plan, organize, and revise all our content in one place," says Abby Badach, Sr. Marketing Communications Specialist. The calendar offers them a single view of all ongoing or upcoming campaigns, ensuring everything — from copy to art — is stored in one place. Marketers can see campaigns at the highest level or hone in on individual pieces of creative associated with each campaign.
The marketing calendar also lets ERIE discover and access past campaigns to replicate its success from those initiatives. This way they aren't reinventing the wheel with every new piece of content.
"[The Seismic Marketing Enablement solution] has offered us better consistency in our messaging, no matter if we're posting to the blog or social. It has been really helpful for us to standardize our campaign planning process."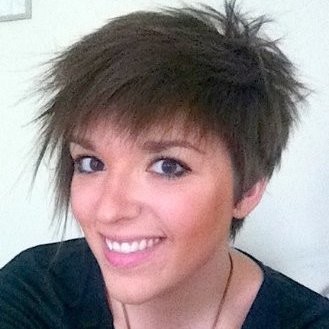 Campaign briefs drive brand consistency
"[Seismic's Marketing Enablement solution] has been an absolute success story on the social side. We're now pushing the envelope, building on that, and moving into campaign management," says Leah. The next step is delivering an integrated content strategy across digital and traditional channels – a task that isn't always easy, especially when teams aren't in the same room and don't have a single system to work cross-functionally.
ERIE has started to find value in the Seismic Marketing Enablement solution's briefing system as well. They've deployed a number of campaign templates, with standardized fields and requirements. Their goal is to ensure creative execution aligns with strategy. This has begun to introduce consistency into the briefing process and, consequently, into the end product.
On average, the team creates about 20 campaigns each month. With all of their initiatives documented in the Seismic Marketing Enablement solution, the team has full visibility into campaigns from the outset. They can see and collaborate on various components of a campaign including timelines, roles and responsibilities, strategic directives, and copy and assets.
What's more, they use the Seismic Marketing Enablement solution analytics to discover performance data at the campaign and individual post level. This lets them go back into old briefs to see what performed well in the past.
Seasonality and trending weather conditions influence much of ERIE's social content – for example, tips on how to drive without hydroplaning in the spring or how to prevent your home's pipes from freezing in the winter. The marketing calendar and analytics make it easy for the ERIE team to identify, refresh, and repurpose high-performing social posts for specific weather events, so they're ready before the next storm or blizzard hits.
With these efficiency gains, ERIE has maintained consistent social engagement goals and lengthened the lifecycle of existing blog content – all by identifying and reusing relevant, proven-to-succeed posts.
Campaign spotlight: The gig economy
The gig economy is a rising trend among millennial workers, the exact demographic Erie aims to target in the coming years. ERIE launched their campaign, The Gig Economy, to drive awareness around the type of insurance people might need for their side gig, whether it's driving for a ride-sharing service or selling products online.
The ERIE team kicked off a Seismic Marketing Enablement solution
brief to plan and create shareable, engaging content — all laddering
back up to their key brand messages. The brief outlined out a
number of key components:
Campaign objectives
Target audience
Distribution strategy
Key performance indicators
Campaign timeline
Once the team aligned on the campaign objectives, they got to work in the workspace sections. They outlined each piece of content in its own workspace section — abstracts of blog posts, PR pitches, media Q&A, and more. With everything laid out in a single digital workspace, the team made sure they addressed all their channels and platforms. They repurposed and distributed content across their newsletter, blog, social channels, and email marketing channels.
But no campaign is complete without closing the loop. Seismic's Marketing Enablement Solution Insights, the team built dashboards to measure and compare organic and paid social impressions from the campaign and report on overall performance.
On social, ERIE first invested in Facebook to raise awareness and generate conversation about the gig economy with their core audience. They then replicated the messaging across Twitter, Pinterest and other social channels. Two weeks later, ERIE's second Facebook post earned twice as many organic impressions and more than double the engagement rate of the inaugural post. Seismic's Marketing Enablement solution marketing calendar makes it easy for the ERIE team to see published creative and analytics across all platforms, in one place.
It has taken the ERIE team some work in terms of cultural change to drive adoption. But their patience has paid off: with The Gig Economy as a small pilot, the broader team is excited to plan, build, and execute on future campaigns in Seismic's Marketing Enablement solution.
Results
Today, Seismic is ERIE's system for calendaring, campaign planning, and briefing. With that, the team has been able to achieve several process and efficiency improvements:
Increased cross-functional collaboration with a single marketing calendar, centralized briefing, and approval workflows
Greater executive visibility into marketing planning and real-time status of campaigns
Centralized multichannel publishing to ensure consistency of content
Increased efficiency in social scheduling and post approval
Accessible analytics dashboards and reports to learn from performance data and inform content creation
For a business as trusted and complex as ERIE, these process improvements are indispensable for driving long-term growth and brand consistency.