The Challenge
A modern environment for sellers
Genesys, founded in 1990, is an experience orchestration company, providing technology that enables organizations to connect the customer experience across all touchpoints.
Four years ago, Genesys began their partnership with Seismic to replace a sales enablement solution that was clunky and hard to use which made finding content a time-consuming effort. With Seismic, Genesys aimed to improve user experience and increase adoption.
Genesys wasn't singularly looking for a repository solution. They wanted something more. "As we took a step back, we said we need something that can not only be very innovative, solve challenges and drive adoption, but be more proactive in getting information to our sellers and our go-to-market resources," said Corey Bischoff, SVP of Revenue Technology Operations at Genesys.
Genesys turned to Seismic, a solution to grow and evolve with their sales enablement needs and initiatives. "We were looking for a company that would be with us as a partner, who was looking for that business long-term, but also willing to help us bridge that gap. We were looking for the solution best suited to help us succeed," said Quentin Clark, Principal Sales Operations Analyst.
The Solution
Creating a frictionless experience for sellers
Seismic immediately got to work to help Genesys reduce friction and make finding content easier for sellers. "When you're trying to create a modern selling environment, creating a frictionless experience should be at the top of your list," said Patrick Jutras, VP of Revenue Operations, Enablement and Development.
One of the clearest paths to reducing friction was creating the go-to space for sellers. "We instilled the 'it's in Seismic' approach from almost the very beginning, so people don't have to second guess where to go to find content," said Clark.
With a new home for content, the functionality of Seismic allowed Genesys to reduce outdated assets. "In the software industry, we don't stand still very long. Assets can become outdated quite quickly. Having that kind of functionality, where I don't have to think if something is old or not, is a pretty big deal," said Jutras.
With increased confidence in their sales enablement solution, sellers kept coming back to Seismic because they knew they could trust the information that lived there.
Higher adoption leads to continued innovation
When implementing Seismic, one of the main focuses for Genesys was increasing the adoption numbers of their sales enablement platform.
Through the four-year partnership with Seismic, Genesys has achieved a 90% usage and adoption rate. "That to me is phenomenal. Week after week, month after month," said Clark.
With more adoption within Seismic and more teams wanting in, we've brought that scope a little bit larger."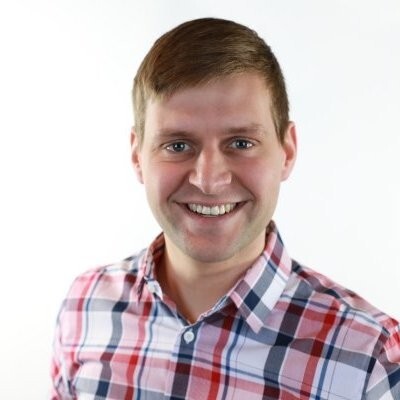 Quentin Clark
Principal Sales Operations Analyst
Through Seismic's wide adoption, Genesys could expand their ability to innovate their sales enablement goals by adding Seismic as a resource for partners, using data insights to inform content decisions, and modernizing with interactive content experiences.
Winning with partners
Genesys boasts a large partner community of resellers and technology providers. Partners access Seismic through their partner portal resources, giving them a solution to easily consume and access content tailored to them. "Having visibility to what's being consumed and what they're sharing and using is extremely valuable," said Bischoff.
Seismic helps set us apart by making it easier for our partners to find the content they need."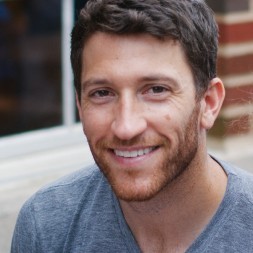 Chris Jackson
Global Partner Programs and Strategic Initiatives Senior Manager
Genesys continues to find ways to improve its partner program through key insights. "We're finding that partners play a significant role in our growth opportunities," said Jackson. In some instances taking information to partners first could be more advantageous. These insights allow Genesys to tailor their approach when launching new content and company news to partners, and with Seismic, they do this at scale.
Genesys uses feedback along with insights to help them ensure they are making the best decisions for their partners. "When asked, 8 out of 10 partners found Seismic to be a valuable tool in their portal," said Jackson.
Insights and opportunities
Insights drive sales strategy and with more insights into buyers, more companies like Genesys can adjust their sales motions by seeing who is consuming content. Seismic provides Genesys and their sellers' with robust analytics around the way prospective buyers are interacting with different pieces of content. Even seeing down to the amount of time a buyer is spending on specific document pages. "It's an interesting byproduct. You're now using the data to influence your actions within your opportunity based on what their interaction has been with content in Seismic," explained Jutras.
By integrating Salesforce and Seismic, Genesys can leverage predictive content in their opportunities so sellers spend less time searching for the right piece of content. Instead, the content is delivered to them directly in Salesforce based on key deal factors. "The content needed to be in their opportunities and relevant to their deal and who they were speaking to so that they can share those stories, Genesys capabilities, and frame it in a business context," said Bischoff.
Along with sellers measuring content and insights through their client interactions, Genesys also measures the content contribution to active deals. "We want to know when it's time to stop doing something that's not yielding the right results. That's a huge business benefit to having a platform that aligns sales with marketing at a level that has always been very difficult," said Bischoff.
The alignment of marketing and sales through a modern solution gives Genesys sellers 10-15% of the time they spent searching for the right content back.
Innovating with interactive content
Genesys has overhauled content governance and become more prescriptive with sellers which leads to more innovations. Today they are moving forward with Seismic's functionality behind interactive content to replace a 150-page sales playbook with a dynamic document. "These big, beautiful assets are usually created out of all the love and all the best intentions, but that can be impossible to maintain," explained Jutras.
By moving toward a MicroApp experience, Genesys will be able to iterate on their playbook more efficiently without disrupting the document. "If I can free up someone and have them continue working on bigger, bolder things in other areas that's a win, win for me," said Jutras.
Interactive content and MicroApp technology create a better experience for the person maintaining the content while elevating the experience of the end-user. "If you think about the buying process or buying experience, the content is dynamically navigating the user, whether it be a seller or an external customer. They can go through and get into areas that they're interested in," said Bischoff. Freeing up time spent maintaining content while creating new experiences for buyers is the next step in the Seismic and Genesys partnership.
Seismic has helped influence our ability to give people what they needed, increased productivity level, engagement, and content. It also helped decrease our sales cycles, as well as time to close."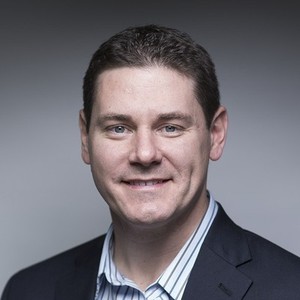 Corey Bischoff
SVP of Revenue Technology Operations
The Result
Increasing seller productivity and partner engagement
Genesys has seen an increase in productivity through the high adoption of a solution that makes finding, maintaining, and activating content easier for both sellers and partners. Enhanced visibility into content performance through insights and the ability to continue to innovate and modernize content experiences for end-users and buyers alike also adds to productivity increases.
"Seismic has helped influence our ability to give people what they needed, increased productivity level, engagement, and content. It also helped decrease our sales cycles, as well as time to close," said Bischoff. Overall, decreasing sales cycles by a month and increasing their win rate. 
The positive sentiment of Seismic continues with long-time end users and new hires as Genesys sees an uptick in partners joining their partner program who have used Seismic before. "I'm very happy with Seismic. I'm excited about the next innovations because, in turn, it allows us to be innovative as well from the operations and enablement standpoint," said Jutras.
Seismic's partnership with Genesys focuses on creating and maintaining efficiency while identifying new areas for innovation to drive better business outcomes. "This is a true partnership. And you often hear that, but this is a true partnership, this is where we feel that we're better together," said Jutras.