The Challenge
Unifying content resources and education
Onna turns disparate and disconnected information from workplace applications into knowledge that is accessible, useful, and private. Many new hires joining Onna either have a prior background in legal or are junior in the industry. With new hires joining on different ends of the spectrum, a solution to speak to all knowledge levels through onboarding and continued education is a task actively streamlined by the sales enablement and onboarding teams.
Before Seismic and Lessonly by Seismic, Onna relied on Google Drive to store all content and onboarding information. The team began to face a multiple version problem, as more and more Google docs crowded their Drive along with a growing list of links. "When you have a lot of information that you have to download on top of your general HR onboarding, on top of trying to understand the industry and navigate through who to talk to, who are the right people to go to – a lot of that stuff gets missed, let's be totally realistic. Many of those documents and links get thrown to the wayside. We wanted to really solve for that," explained Danté Smith, Onna's Sales Onboarding Lead.
Onna was also looking for a system that could be the source of truth sellers were looking for. A place where the most up-to-date versions of content lived that were easy to access.
The Solution
Repeatable and scalable processes
Onna recognized it needed a content management software solution to manage the assets going out to customers and the content that was internally facing through tighter version control and data insights. Alongside controlling its content, there was a need for an organized onboarding and training hub that didn't rely on an overabundance of links pointing to different places. "We needed to make a succinct method of our sales onboarding process so that it was repeatable and scalable," said Smith.
To help the team build a repeatable and scalable process for content storage and onboarding, Onna invested in Seismic and Lessonly by Seismic prior to the two companies joining forces. "We were really excited when Seismic acquired Lessonly because we knew we weren't going to have to change anything," said Smith. Onna began to look forward to the enhancements coming to the integration and the added benefit of being ahead of the curve.
We were really excited when Seismic acquired Lessonly because we knew we weren't going to have to change anything."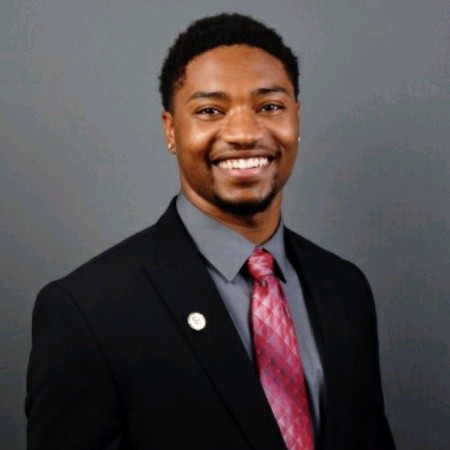 Danté Smith
Sales Onboarding Lead
The main advantages of the integration for Onna relate to new hires coming into the company. This helps create a direct correlated path back to either platform, especially through the lens of onboarding. It allows for a Lessonly lesson to correlate back to content in Seismic and vice versa. "The best way that people learn is by seeking out that information for themselves," said Smith. "If they know the information is there, that gives them that opportunity."
Aligning the go-to-market strategy
Onna is growing rapidly in a rapidly growing industry. As part of its continued go-to-market strategy, Onna is committed to offering more cloud application connections for its clients. "We're coming out with different types of connectors and products that our clients can use in the Onna platform. Seismic helps push that message from marketing to sales to let them know we just came out with a new connector and here's everything you need to know, both internally and externally," explained Frank Naula, Sales Enablement Specialist at Onna.
With all the content in one place, Seismic helps keep Onna sellers prepared with the right resources to answer the questions of their clients and help them further navigate the conversations they are having. The most up-to-date content related to the newest releases is easy for sellers to find in Seismic.
This strategy to make information easy to access for sellers carries over to the lessons Onna is building in Lessonly to enhance seller readiness. "Getting people the content that they need to accelerate their growth, accelerate their knowledge in the industry – Lessonly has really provided us that opportunity," said Smith.
Getting people the content that they need to accelerate their growth, accelerate their knowledge in the industry – Lessonly has really provided us that opportunity."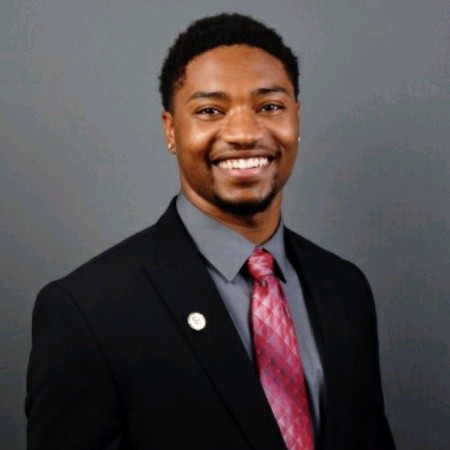 Danté Smith
Sales Onboarding Lead
The Onna team finds Lessonly easy for sellers and for the admins creating lessons as well. "It's not only quick and easy to understand for us to learn how to build out a lesson plan and run reports on who's going through the content and grading high or low and provide feedback to them. But it's also fun," said Smith.
Lessons in Lessonly range from how to engage with customers based on what Onna is building, through talk tracks and opportunities for sellers to interact in a creative way through practice. Through the integration with Seismic and Lessonly by Seismic, Onna can align lessons around new products to the corresponding resources.
Integrating with sellers' favorite tools
The two main integrations Onna leverages with Seismic and Lessonly by Seismic are Salesforce and Salesloft.
Onna maps relevant content to fields or stages of the sales cycle through the Salesforce integration. "For example, in our QBRs, we just rolled out a new Seismic integration that once you get to closed-won stage on your deal, Seismic will then populate their Seismic inline page with their Win Wire Stories template," said Naula. All account executives at Onna are required to fill out a deep dive on the sales cycle that just closed and provide information like the pain the customer was experiencing, the why, the how, and the impact of the deal. This helps capture important information from sellers in a more automated fashion.
Along with integrating into the CRM, Onna integrates Seismic with its sales engagement tool. "With the Salesloft and Seismic integration we have the BDR and AE's favorite, the collateral that can be sent externally," said Naula. Through the Salesloft integration, Onna business development representatives can easily drop content into cadences and messaging instead of searching for a particular file in Google Drive, downloading it, and attaching it to the email. "Seismic just makes that process much more streamlined," said Naula.
LiveInsights, Seismic's content analytics, paired with the Salesloft integration help sellers tailor their outreach to their buyers. "You can pull a buyer out of the cadence using Salesloft and create a specific nurture sequence or a specific cadence focusing on the content that they spent the most time on, that's where they're focused," said Naula.
The integrated nature of Seismic allows sellers to stay focused on the important details of their deals and understand what their buyers care about most with Onna seeing a 5% increase in hours to sell.
Understanding the content that works
Content analytics in Seismic help the Onna team understand the actual data and insights around internal and external assets. It gives marketing an extra layer of understanding around the content that's resonating and allows them to focus their resources accordingly.
Not only does Seismic allow us to take the hard work marketing has done and push it along and close the gap between marketing and sales. But also for marketing directly, it lends a helping hand to understand what content works in the field with LiveInsights."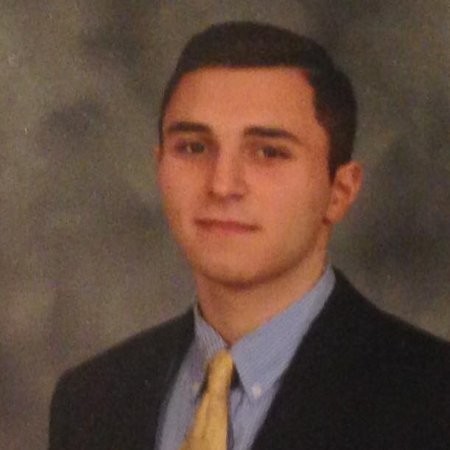 Frank Naula
Sales Enablement Specialist
Onna's marketing team can look at the external pieces of content around product launches that are being sent, and see which ones are performing best and which ones can be sunsetted for future releases. Through their marketing dashboards, they found that certain one-pagers were resonating in the field more than others, allowing them to focus on creating more of the types of one-pagers that perform well.
Future state for buyers
The Onna team looks for opportunities to create a one-stop-shop, centralized experience for buyers when it comes to documentation relevant to their deal cycles. They've found Digital Sales Rooms to be a good fit for the enterprise team to help create this experience. "I think that the most recent update with the digital salesrooms is tremendously helpful for the enterprise buyer journey," said Naula.
The DSR experience will give Onna's prospective buyers a centralized place to find all the content associated with their current deal and visibility into where they are in the process.
What enables us to be proactive is having Seismic and Lessonly and pointing people to them so that we can build for the future quarters to come."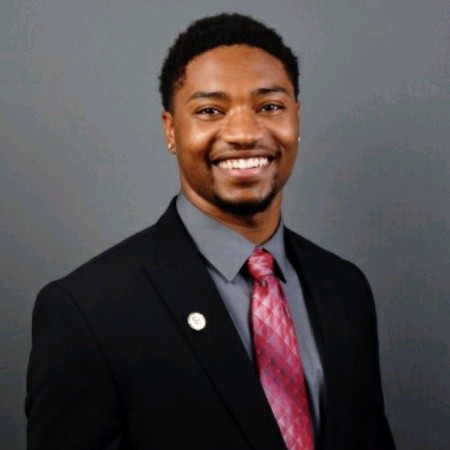 Danté Smith
Sales Onboarding Lead
The Results
Faster time to onboard new hires
Onna's enablement team strives to build a proactive enablement program and remain forward-thinking. As thought leaders in their space, the investments they've made in their technology stack keep them ahead of the curve. "What enables us to be proactive is having Seismic and Lessonly and pointing people to them so that we can build for the future quarters to come," said Smith.
With a stronger content management system and onboarding experience, Onna is seeing enhanced efficiency around the onboarding process for both new hires and existing employees with a 10% decrease in new hire onboarding. "I think the biggest thing we've been able to realize from a value standpoint is how quickly people are able to onboard," said Smith. "Everyone knows where they need to go to find the information they need."
"We are extremely happy with the integrations and how the partnership has been going with Seismic and Lessonly, both separately and now that they are together. We're excited for what the future holds, how tight this integration will become, and the future feature set," said Smith. In the near future, the Onna team is looking forward to leveraging more insights into coaching sellers through Lessonly Skills and continuing to enhance the onboarding experience for all new hires.