The Challenge
A Growing Go-To-Market Team in a Digital and Dispersed Environment with the Launch of Revenue Operations at PROS
Core to PROS is the belief that algorithms, data science, and technology can help people and businesses outperform. In 1985 during the deregulation of the U.S. airline market, wife and husband, Mariette and Ron Woestemeyer, set out to solve overbooking challenges for airline carriers with data science and analytics. Ever since PROS has been helping companies across industries accelerate their digital sales transformations. Expanding outside of the travel industry, PROS embarked upon the B2B space in the early 2000s with dynamic, AI-powered pricing optimization and management capabilities and went public in 2007 (NYSE: PRO). Today, PROS is an industry-recognized SaaS company dedicated to helping businesses optimize every shopping and selling experience with more than 1,200 employees and customers in over 60 countries.
Faced with a growing, global go-to-market (GTM) team in a virtual world in 2020, the newly formed PROS Revenue Operations (RevOps) Team, led by Vice President Kevin McCraw, set out to reimagine and revolutionize the GTM technology engine and enablement program. The PROS RevOps Team provides revenue strategy, enablement, analytics, execution support, insights, and operational support across the GTM teams which include Sales Alliances, Marketing, and Customer Experience & Engagement.
"The objective was to give us the visibility needed to manage the business in a go-forward motion," explained Kevin McCraw.
PROS is a value and partnership-based sale. It is important that our pursuit teams deliver a differentiated experience that guides the buyer and develops trust and partnership on their digital selling journey."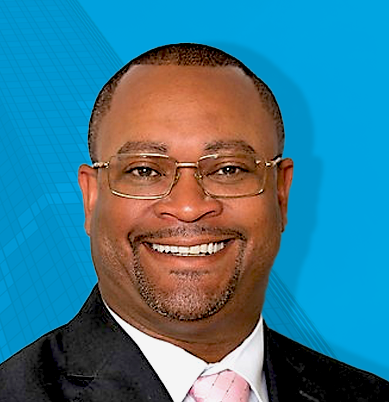 Kevin McCraw
Vice President of Revenue Operations, PROS
Their goal was to have an enablement and engagement platform that gave sellers access to prescriptive sales content, sales process tools, and training and intelligently curated the sales cycle by helping sellers know what to do each step of the way with visibility into those actions.
As a newly formed organization, the RevOps Team was also focused on driving the vision and value of RevOps while strengthening the bond between Sales and Marketing. "The creation of RevOps was a big shift for us," noted Allison Glenney, Revenue Acceleration Manager at PROS who has a passion for human connections, many coaching and leadership credentials, and nearly a decade of experience at PROS.
An additional challenge for the GTM teams was the lack of a readiness platform specific to GTM enablement along with a content management system that had a strong taxonomy and easy-to-use interface. "Sellers could not find the information or content they needed, and they really did not know what was out there. Even if the best information is out there, if they can't find it, it's irrelevant. This was a serious pain point for our teams," said Elaine Hampton, PROS Revenue Acceleration Manager, an enablement dynamo with extensive experience in leading learning and development programs and technology implementations at multinational organizations.
The Solution
Self-Service, Self-Management, & Self-Governance
With the goal of scaling the business in mind, McCraw looked to develop three pillars to support their approach.
To scale a business, you must commit to the empowerment of your team, and in my experience, there are three core pillars to this; self-service, self-management, and self-governance. The culmination of these three elements develops a high-performance organization that can rapidly scale."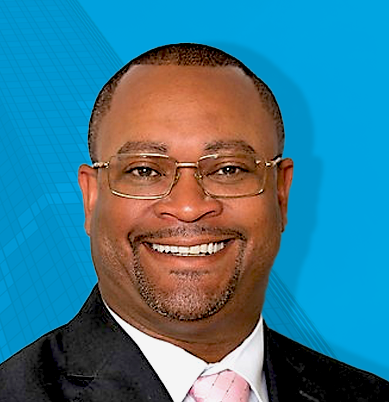 Kevin McCraw
Vice President of Revenue Operations, PROS
To deliver this approach to enablement, readiness, and execution throughout the sales motion, the PROS RevOps Team turned to a digital-first solution as technology is fundamental to how their organization delivers outperformance. They initially invested in Seismic, Lessonly, Salesloft, and FunnelCake which has since been acquired by Varicent. "These technologies created the PROS Revenue Acceleration Platform," said McCraw. "This technology in combination with reimagined GTM onboarding, enablement content, and tools set us up for exciting growth."
McCraw is a forward-thinking leader with an engineering background and over a decade of PROS experience implementing their technology, managing customer engagements, developing business cases, leading GTM pre-sales teams, and managing a U.S. automotive and industrial manufacturing sales team. However, building and leading the global Revenue Operations Team was a new executive role for McCraw, and to say the technology selection process was incredibly important may be an understatement. "When you're selecting technology, you're selecting a partner. I'm brand new to my role, and now I'm asking the organization to spend a couple hundred thousand dollars on new investments during a pandemic," said McCraw. "I'm betting a bit of my career on these platforms and my vision to scale our business and better serve our customers, both internal and external."
With that in mind, the selection of Seismic came down to more than technology. "It's the people, the people that a company hires from a cultural standpoint, and if they truly believe in and value a customer's success that's going to determine the success or failure of that initiative. That's what set Seismic apart from all the other vendors," said McCraw.
Apart from the teams at Seismic that solidified the partnership with PROS, the user experience of the technology was also a major factor. With multiple systems and content repositories across the GTM teams, there was a desire to consolidate and deliver a unified, best-in-class user experience. An intuitive interface and an easily searchable library were critical components.
We want it to be a self-serve process. We want people to have a cadence to follow, that they understand where they are in each of their deals, and any time they have a question, the training is right there. We want it to feel like you're in the 21st century."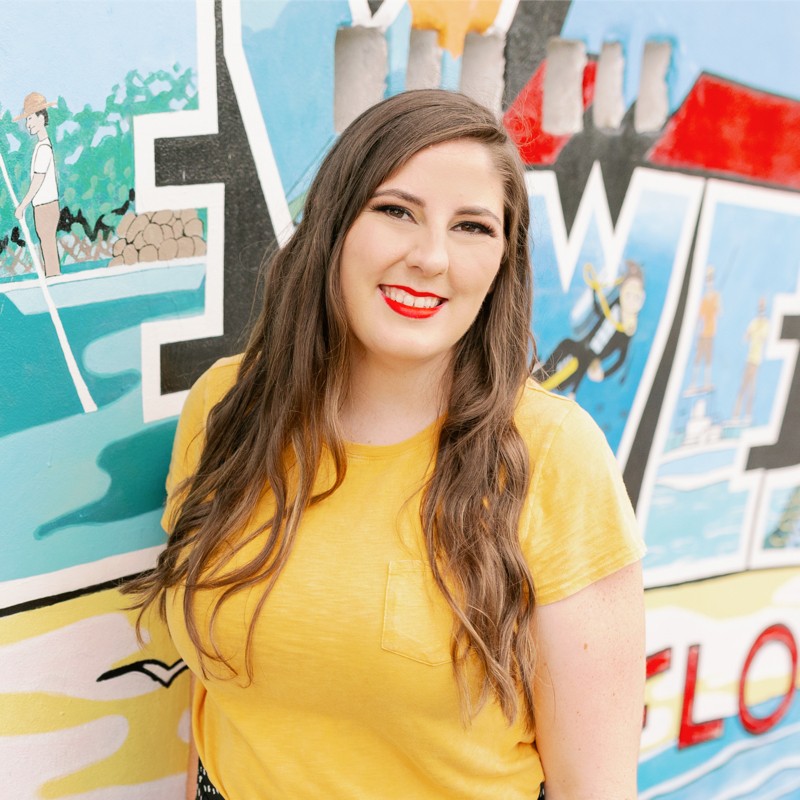 Allison Glenney
Revenue Acceleration Manager, PROS
The implementation of Seismic and Lessonly would allow PROS to support their sellers by giving them easy access to content, tools, and training materials along with analytical insights to help accelerate sales cycles.
Faster Time to Ramp
At the outset of the development of the RevOps organization, there were two major transitions in the organization as well. "Our B2B Sales Team has grown and reloaded with strong new leaders and executive account managers across the globe," said McCraw. "We were faced with selling transformational commercial technology in the middle of a pandemic in a completely new environment, and we needed to support, enable, and empower our GTM teams like never before."
"Initially the budget called for spending money on traditional sales training methodologies. We said let's repurpose those dollars into scalable technology such as Salesloft, Seismic, and Lessonly and not train on sales skills, but train on a new way to sell," said McCraw. The PROS RevOps Team was looking to build a new sales motion to deliver impactful and relevant content that was tied to real-time, measurable, and objective information. Additionally, there was the goal of using analytics and end-user feedback to inform content creators of what is and is not resonating with the field and prospects.
This was critically important for the PROS Content Strategy and Operations Team which is focused on developing and delivering meaningful content and insights to power the customer journey. "Before Seismic, our sales enablement and content creation efforts were siloed due to system constraints," noted Andrea Hern, Content Strategy and Operations Specialist. "We would create content and then deliver it to Sales without accessible feedback to understand how the content was being used or how to measure the success of Marketing's creation efforts."
With Seismic's robust analytics capabilities, we are now able to see what, when, and how sellers are using content and close the feedback loop. These insights allow for endless alignment opportunities between Marketing, RevOps, and Sales to enhance the development and use of content in our sales cycles."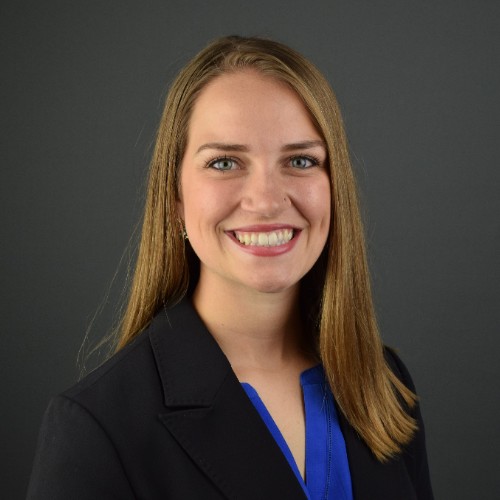 Andrea Hern
Content Strategy and Operations Specialist, PROS
The new Revenue Acceleration Platform also equipped PROS with the technology, capabilities, and insights needed from a digital perspective to continue scaling their sales team. "We've hired an exciting set of executive account managers, pre-sales consultants, business development representatives, marketers, and partner team members this year. So how do you get our GTM team members up to speed faster when they're new and not onsite in Houston, London, Toulouse, Frankfurt, or Sydney? This is what Seismic and Lessonly are empowering us to do," said Matt Bennett, Senior Director of Revenue Acceleration on the RevOps Team who has deep PROS experience in sales execution, customer delivery, and investor relations.
Lessonly and Seismic have enabled us to hire at a rapid and continuous rate and deliver a strong, self-service onboarding program in a virtual world."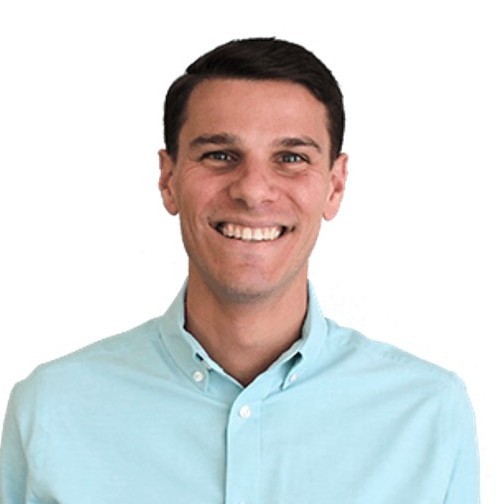 Matt Bennett
Senior Director of Revenue Acceleration, PROS
Seismic and Lessonly together support consistency in messaging to external audiences while creating a collaborative experience for team members internally. "At the end of the day, we're working to get our GTM, selling personas onboarded faster, productive faster, lower the cost of customer acquisition, and optimize our net revenue retention. We want to put the power in the hands of the people, internally for our sellers, externally for our customers and prospects, and together as a strategic partner," said Bennett.
Seismic users can seamlessly access PROS enablement and onboarding courses within Lessonly directly via the Seismic platform. Furthermore, these assets and enablement courses are available within Salesforce CRM creating an efficient, real-time, and self-service experience for sellers. "Seismic is their centralized enablement portal, and the enablement is accessible across the technology stack that our sellers spend every day in," said Hampton.
One-Stop-Shop for Everything a Seller Needs
Material to the success of the Revenue Acceleration Platform is the seamless, unified experience across Lessonly and Seismic. "Lessonly was a critical integration for us because we wanted to build this one-stop-shop where everyone could go and find everything they need," said Hampton. The acquisition of Lessonly by Seismic was a positive and pivotal moment for the Revenue Acceleration Platform.
We were ecstatic to learn that Seismic acquired Lessonly because that was further validation of the way we are thinking about our technology stack."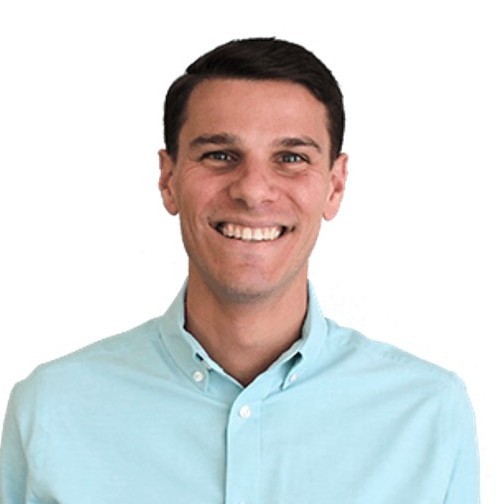 Matt Bennett
Senior Director of Revenue Acceleration, PROS
Today, the Seismic and Lessonly integration is powering the onboarding and GTM enablement motion at PROS. "Integrating Lessonly within Seismic was one of the most strategic things we could have done. We master crafted all of this content and enablement that feels like it lives in one place for an end-user," said Glenney.
PROS is using the integrated experience to drive a curated sales cycle through tagging content, tools, and materials by sales stage, industry, and competitor and teeing them up into Salesforce for immediate access. "Having content reappear looking exactly how it did during your certification process is very good for the psyche in terms of self-managing the ability to get access to relevant information at the time one needs it," said McCraw.
Another major benefit realized through the Seismic and Lessonly integration included enhanced data insights into seller performance. The technology reports back the correlation between certifications and open rates of communications that sellers are sending. This sets the foundation for leaders to manage and track the performance of their team members and provide prescriptive coaching and courses. "I love Lessonly. When I look at the simplicity that it offers both on the creator side and the learner side, I'm always so thankful for how easy it is to use and operationalize," said Hampton.
Instrumental to a Strategic Company Launch
In July 2021, PROS launched the PROS Platform, a commercial and packaging transformation that required deep enablement for the cross-functional, GTM teams. Immediately, the entire organization would be taking a new set of products and services packages with updated commercial offerings to market. The RevOps Team needed to get the entire GTM team up to speed on all of the commercial updates, messaging, materials, pricing, and tools, and the team strategically aligned the launch of Seismic and Lessonly at PROS to coincide with the announcement and launch of the new PROS Platform.
Seismic and Lessonly were undeniably mission-critical in the enablement efforts for the PROS Platform launch, which was our most significant announcement in six years."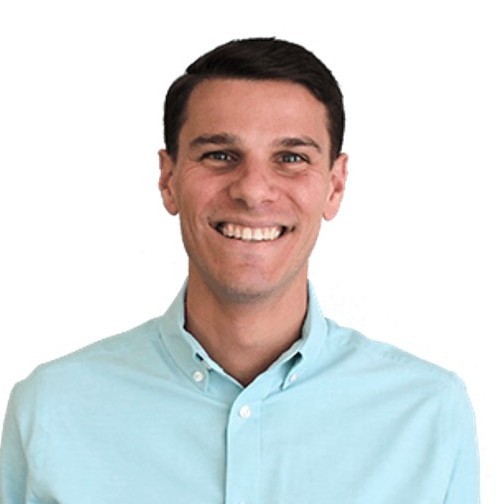 Matt Bennett
Senior Director of Revenue Acceleration, PROS
"We rearchitected our solutions, our commercial offerings, the way we do business, our target markets – all of these elements. It was a material shift for our organization from products and packaging to pricing and enablement. I'm pleased to share that our GTM teams now have stronger and deeper enablement than ever before with the Platform launch. We were able to deploy the PROS Platform enablement and certification program across the entire company in a first-of-its-kind roll-out thanks to Seismic and Lessonly," said Bennett.
The PROS RevOps Team leveraged Lessonly to develop certification paths for the PROS Platform which was activated across the company; Sales, Marketing, Alliances, Customer Experience & Engagement, RevOps, Products, Legal, Finance, and more. The combination of the timing and critical need of the PROS Platform launch and enablement, along with the rollout of the Revenue Acceleration Platform, and the seamless integrations between Lessonly and Seismic was the making of a perfect formula for enablement and revenue operations teams. "That probably would have been, I don't want to use such a strong word, but nothing short of a disaster, had we not had Seismic and Lessonly in place," said McCraw. Seismic and Lessonly empowered the PROS RevOps Team to deliver next-generation enablement and best-in-class change management on the biggest transition in years. "I really don't want to think about what the PROS Platform launch would have looked like without Seismic and Lessonly to enable our global team," said Glenney.

The PROS GTM teams achieved over 87% certification on the PROS Platform in just four months, and PROS is well on their way to outperformance with their new commercial offerings. "I don't know how we would have put together a true process of delivering all the pieces of new content, new assets, new training, updated materials, and an updated sales process without this technology," said McCraw. With the execution of McCraw's initial vision, the RevOps Team has the capabilities and support they need from a technological standpoint to execute upon any major initiative the company needs to operationalize like never before.
Enhancing the Buyer Experience
McCraw and the RevOps Team invested in Seismic, Salesloft, Lessonly, and Varicent with the buyer's journey in mind and the vision to not only enable PROS sellers but their buyers too. "This technology helps our GTM teams find the right materials, information, enablement, and tools. And what makes it so powerful is that it's just-in-time, not just-in-case, as it's intelligently curated. We are coaching you along the way and empowering you to drive your sales cycle with the best enablement and assets to deliver a personalized, insights-based, and interactive customer experience," said Bennett.
PROS is continuing to put the power in the hands of their sellers with Seismic Digital Sales Rooms and LiveDocs. "Seismic Digital Sales Rooms are empowering our sellers to deliver a multi-threaded, real-time, insights-driven, and collaboration-based sales cycle. We're delivering a deeper customer connection that evolves throughout the sales process to enable and inform the buyer at every step of the way. Whether it's a personalized introduction video to the PROS Team, a tailored PROS Platform demo, thought-leadership content, a software demo recording, or a commercial document, our sellers are now executing with best-in-class, digital sales motion. This is how you differentiate in the market, and the parallels to our own technology are incredible," said Bennett.
Additionally, PROS is leveraging Seismic LiveDocs to deliver a best-in-class proposal document to their prospects. LiveDocs remove the guesswork and assist sellers in tailoring their content to meet the needs of their buyers. At the end of the day, the buyer is benefiting just as much as the GTM teams are benefiting from Seismic. "With buyers being able to see that innovative aspect of what the Seismic Digital Sales Rooms and Interactive Content bring to the table, it not only enhances their outlook on the experience itself but also their interactions with our sellers. People appreciate a company that's forward-facing, and people buy from people they appreciate and trust," said Hampton.
With buyers being able to see that innovative aspect of what the Seismic Digital Sales Rooms and Interactive Content bring to the table, it not only enhances their outlook on the experience itself but also their interactions with our sellers. People appreciate a company that's forward-facing, and people buy from people they appreciate and trust."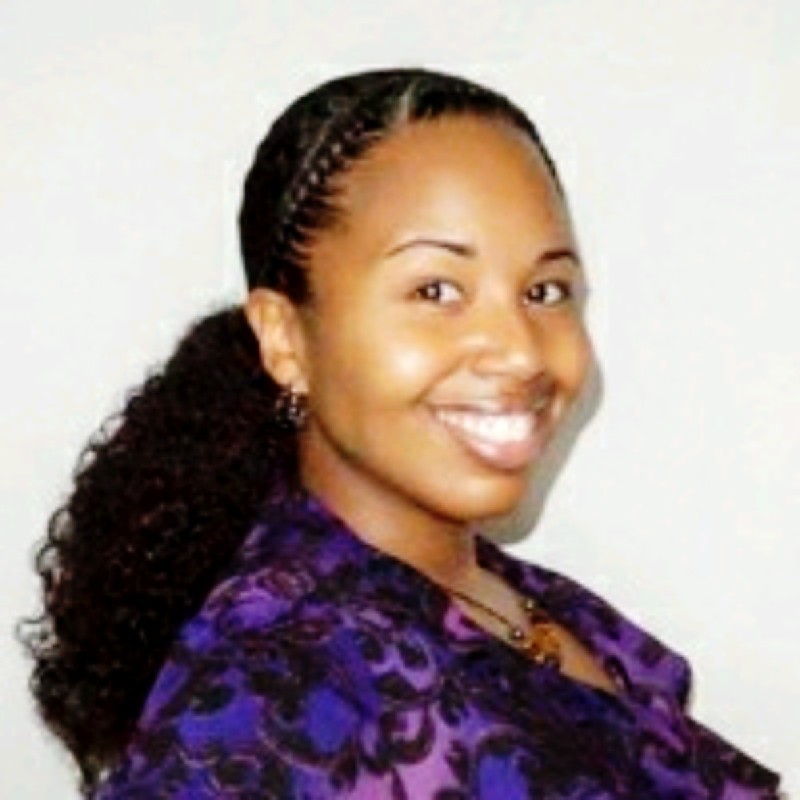 Elaine Hampton
Revenue Acceleration Manager, PROS
People want a digital, self-serve, intelligently curated, and frictionless seamless buying process. In times where you do need to interact with a seller, you want a value-added interaction, but the world is increasingly digital, and we're empowering our organization with a best-in-class, digital sales motion."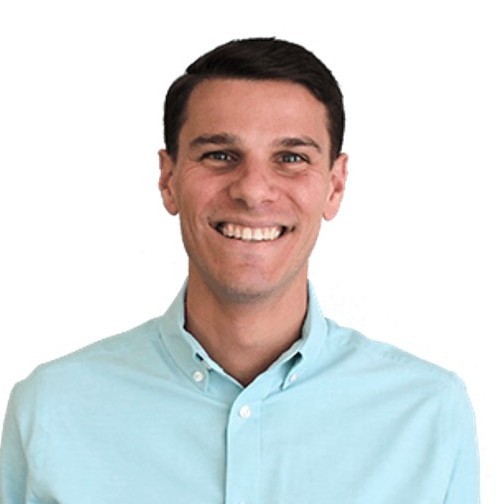 Matt Bennett
Senior Director of Revenue Acceleration, PROS
The Results
Intelligently Curated & Prescriptive Sales Motion to Drive Velocity
Before Seismic, PROS did not have a dedicated and digitally powered enablement engine for their GTM teams. As an organization that is focused on driving innovation and helping their customers do the same, partnering with Seismic and Lessonly was the RevOps Team's leap in that direction. "We're in the business of helping companies optimize their digital sales motion, and this is exactly what Seismic and Lessonly are helping us do internally as we scale our global business," said Bennett.
The pandemic challenged PROS with a new normal; a digital-first selling environment. This transition paired with a scaling GTM team required a forward-looking vision and commitment to a better way forward. It was up to the RevOps Team to rewrite the rules of selling and engaging with their customers.
Seismic and Lessonly continue to help PROS transform their digital sales motions with real-time insights, just-in-time enablement, and a curated sales cycle. "It's helping us get smarter faster and execute according to our sales process and not react to the customer. The sales motion is so much stronger and prescriptively curated now," said Bennett. "We're helping our sellers know what to do, removing uncertainty from the sales cycle, and giving them confidence with the right assets at the right time."
Building the confidence and trust of their sellers through the right technology from the moment they onboard when they close their first deal has been invaluable for PROS. Since the launch of Seismic and Lessonly, PROS has been able to support their Sales, Marketing, Alliances, and Customer Experience & Engagement Teams at scale, deliver a strategic platform launch, and a best-in-class enablement and certification program. "We wouldn't be where we are as a team, ultimately as PROS, and as a RevOps Team, if we did not have the technology and partnership that Seismic and Lessonly have given us in the past year," said Glenney.