The challenge
Lack of content control, insightful data, and ability to highlight important content
SBSB Financial Advisors is a small firm with less than 100 employees and just one administrator, Caitlin Norton, Marketing Manager. "We have more than $5 billion in assets under management and we do it all with 65 employees," said Norton. SBSB is a small firm that packs a big punch. They provide financial planning, portfolio management, tax planning and preparation, and institutional fiduciary services.
"We have long relationships with our clients and a deep understanding of their financial situation. We demonstrate that knowledge with highly personalized materials and communications for our clients. But we needed to find a way to do that in a scalable and efficient way as our firm grew," noted Norton.
The biggest obstacles SBSB was faced with was content sprawl, version control, and lack of insights into the effectiveness of their assets. "Before Seismic, we had materials stored everywhere and it created a lot of inefficiencies," said Norton. "People spent a lot of time either looking for content or asking other people to look for content. There were often multiple versions of things, and it was hard to determine which was the most recent version. You certainly couldn't highlight newer, important content and we had no insights into usage and effectiveness."
To be able to achieve a scalable and efficient process for their content management challenges, SBSB partnered with Seismic to consolidate their assets onto one platform while meeting their compliance needs.
"One of our core values is to grow thoughtfully. One way that manifests itself is being careful and strategic about how we innovate, and Seismic has come to play an important role in that innovation," explained Norton.
The solution
Moving all content into Seismic
One of the first initiatives Norton set out to conquer was making sure people were no longer using old and outdated materials by making them easy to find and access. "Our solution was moving everything to Seismic. Because we're a smaller company, we can keep it simple. We have one content profile and we put both our internal and external materials into Seismic," explained Norton. This created a singular, searchable destination for advisors to go to find all the relevant content they needed for their day-to-day meetings and work.
There's something to be said for doing a simple thing really well, like getting all your content into one place and organized."
Caitlin Norton
Marketing Manager
Organizing their content was just the first step in SBSB's journey with Seismic. Norton took it further to see how else she could improve enablement and content management at SBSB. "I've been able to get creative with using Seismic at my firm by asking, Can we use Seismic for that?"
Staying organized with dynamic folders, NewsCenter, and Pages
With all of their content in one place, SBSB began to leverage dynamic folders, NewsCenter, and Pages to organize content and highlight new and relevant assets. "Another thing I've done to make it easier for advisors to find relevant content is create a set of rule-based topical dynamic folders," said Norton.
SBSB created a Latest News dynamic folder to curate thought leadership pieces like recent white papers, market commentaries, and webinars. The content is added to the folder based on a few key rules like content property and publish date. An expiration rule is added to the folder so that content doesn't become stale and linger. "These dynamic folders are also accessible within the Outlook plug-in so it makes it easier for our advisors to email and LiveSend relevant and timely materials to their clients and prospects," explained Norton.
SBSB uses NewsCenter in Seismic for company news and updates. News channels are set up for each core area and department at the firm to make it easy to find relevant updates that pertain to them. "Previously, so much information was being lost and drowned out in everyone's inboxes because we all have too much email. NewsCenter is a great way to organize and keep that information accessible when it's needed," noted Norton.
To deliver content with more context to their advisors, SBSB began to leverage Pages as a way to curate different materials in different formats. "We've started sharing best practices and even putting together some training modules. We use it essentially like our own little learning management system," explained Norton who uses just-in-time training to guide advisors on best practices.
The magic of LiveDocs
Outside of using Seismic to curate, organize, and activate content, SBSB turned to Seismic's LiveDoc technology to scale and automate content creation. "Some of the greatest successes we've had from asking, Can we use Seismic for that?, has been realized with LiveDocs," explained Norton. As the primary administrator of Seismic, Norton found an opportunity to use functionality in the platform to continue to scale content production at SBSB.
I love LiveDocs. LiveDocs are magic. I love being challenged to turn anything into a LiveDoc. I think what makes them so special is that the customization features you can build in dovetail with our overall firm ethos of high touch and personalized service for each client."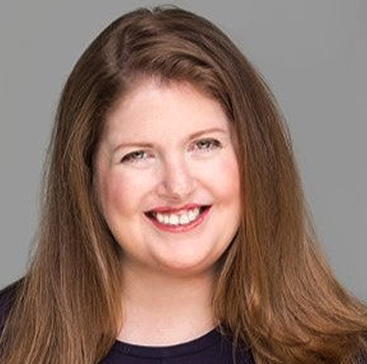 Caitlin Norton
Marketing Manager
The first two heavily used assets they addressed with LiveDocs were investment plans and team bios. These were pieces of content that were individually generated in a manual way on a consistent basis.
As Norton explains, "Our investment plan since 1991 had been created in an Excel spreadsheet. There was lots of manual entry and opportunity for human error. It didn't look very nice, and it was hard to deeply customize and personalize for a prospect or client. It didn't empower our advisors to tell our story or make it relatable to the client's story." SBSB was able to take the information needed to generate an investment plan and integrate it directly into LiveDocs, to produce a compelling investment plan with a personalized cover page, agenda, recommendations, and dynamic charts and tables using the client's actual portfolio data. Based on slide selections, Seismic can automatically pull in supporting slides to illustrate our portfolio recommendations along with appropriate disclosures to build a personalized investment plan for their individual prospects and clients.
What impact has this had? "What we've seen is an estimated two-thirds reduction in production time, from about 10 hours to 3-4 hours, which translates into approximately 300 hours saved per year," said Norton. "This is hugely significant for a portfolio management department of seven people, where two people are primarily responsible for preparing investment plans. It's a win for us at every level. And literally, it won a content personalization strategy award from the Gramercy Institute in 2018."
Norton also turned to LiveDocs to automate the creation of team bios. "Before Seismic, we just had a giant PowerPoint file with everyone's bio slides in it. You would have to delete the ones you didn't want and reorder them," said Norton, which was time-consuming and made quality control difficult if people were saving these bios to their local computers. "My dream was to create a LiveDoc that would allow teams to easily make a custom bio sheet with up-to-date information," explained Norton. She expanded on the concept by creating a team sheet builder that allowed SBSB employees to easily create customized one-page team contact sheets (with photos, names, titles, and contact information) for prospects and clients.
Now with their bio builder and team sheet builder in LiveDocs, SBSB staff can select the names they need and the result is a custom current team bio or contact sheet that can be generated quickly. "I conservatively estimate that 47 hours are saved annually just on preparing team bios and contact sheets," noted Norton.
"It's an example of how you can take something routine and necessary and use Seismic to make it easier and better. And the time savings across the entire organization can really add up."
Adapting to a virtual workforce with WorkSpace and LiveSend
In March 2020, SBSB had to quickly adapt to a virtual workforce brought on by the COVID-19 pandemic. They went from heavily in-office, in-person, to a remote workforce meeting virtually with each other and clients practically overnight. Their teams began to adapt their processes, and everyone had to learn new technology. "Seismic has played a role in the huge transition SBSB has gone through in the past year," explained Norton.
"I recognized an opportunity to utilize Seismic more for our virtual meetings, particularly using WorkSpace and LiveSend," said Norton. "My CEO, Greg Sullivan, gave me strong backing, and there was a new incentive for staff to learn how to use all the software we have available more effectively for the ways we're doing business now."
With strong executive support and a new incentive for software adoption, Norton found another way to utilize Seismic. Since all content was stored in Seismic and could easily be added to the advisors' Workspace, they began presenting key assets directly from Seismic during virtual meetings. "This reduced the need to tab between windows and documents and also reduced the chance that something gets shown on screen that shouldn't be," explained Norton.
SBSB also found efficiency by combining WorkSpace and LiveSend. Their advisors use the Microsoft Outlook plug-in to send materials directly from WorkSpace for pre-and post-meeting follow-ups. With LiveInsights in Seismic, advisors can see what was viewed, and when, to tailor messaging in their meetings and conversations with prospects. "Our advisors think the LiveSend viewer is a sophisticated and dynamic way to present content," said Norton.
By leveraging Seismic to adapt to the virtual workforce during 2020, SBSB increased usage of both WorkSpace and LiveSend. "We saw a 2,065% year-over-year increase in LiveSend usage and a 420% increase in WorkSpace usage," noted Norton.
The results
Punching above their weight
Early on in their partnership with Seismic, SBSB needed to gain control over their content. Once they began to achieve success effectively managing and organizing content, SBSB quickly adopted more features in Seismic and became the LiveDocs power user they are today. "Seismic can be just as impactful for firms with less than 100 people and one administrator," said Norton.
By automating investment plans with LiveDoc technology, SBSB saves 300 hours per year and they've seen 47 hours saved annually by automating team bio and contact sheet creation, too. "Seismic helps our firm punch above its weight," said Norton because they can to scale the work that needs to be done in order to manage $5 billion dollars in assets with just 65 employees.1
At the beginning of the COVID-19 pandemic, SBSB was prepared to make a smooth transition to a virtual workforce because they could lean into Seismic's technology to adapt. WorkSpace and LiveSend together allowed advisors to find efficiency in client meetings by staying focused on what clients cared about most through the data provided by LiveInsights.
"Seismic lets us be creatively efficient and innovative with our content in ways other similar firms can't. It allows me to be more responsive to the content needs of our advisors because we can now make one document easily customizable to address multiple client and prospect situations. LiveSend makes our content delivery more high-class and innovative. And the data lets us be more tactical and informed, so our staff can get more mileage out of our content," said Norton. "I like to say it allows us to blend the math with the poetry."