The Challenge
Making content easy to find and deliver
VSP Vision Care helps people see every possibility. For more than 65 years, their vision has been to provide access to affordable, high-quality eye care and eyewear that will help people bring their best vision to life. Within Vision Care, sales professionals focus on bringing access to world-class eye care and eyewear to their clients nationwide. Currently, they service tens of thousands of clients and over 80 million members, and that journey begins with the sales teams. The tools they need to describe their offerings to current and prospective clients are housed through a sales enablement platform called TheWell.
"Our sales teams are responsible for creating personalized client benefit plans, solutions, and support," said Jill Kaplan, Senior Manager of B2B Communications and Sales Enablement. "TheWell was designed to serve up content for more than 500 users, enabling them with the tools and information they need to deliver outstanding service to our clients and brokers."
Kaplan notes that before TheWell was powered by Seismic, the previous platform made it hard for salespeople to navigate and find information. It lacked dedicated news channels for sales teams and lacked capabilities to track how communications performed, and robust search features.
VSP had plenty of content for sellers but struggled to get it in front of them. "We really needed a state-of-the-art cloud-based platform that would deliver an elevated user experience and allow our teams to not only find tools easily but also help them deliver elevated service to their clients," explained Kaplan. VSP needed a new way to organize and activate content. In addition, they needed to give sellers a means to personalize client assets.
The Solution
A modern, user-friendly solution
When VSP re-evaluated their sales enablement platform, they realized they wanted to give their team something more.
"We wanted the best for our team. So why not partner with the best in the industry? We were really excited and eager to transition over to Seismic," explained Kaplan. VSP chose Seismic to elevate their sales enablement platform, TheWell, and make content easier to find and deliver, ultimately making sellers more successful, efficient and effective.
We wanted the best for our team. So why not partner with the best in the industry? We were really excited and eager to transition over to Seismic.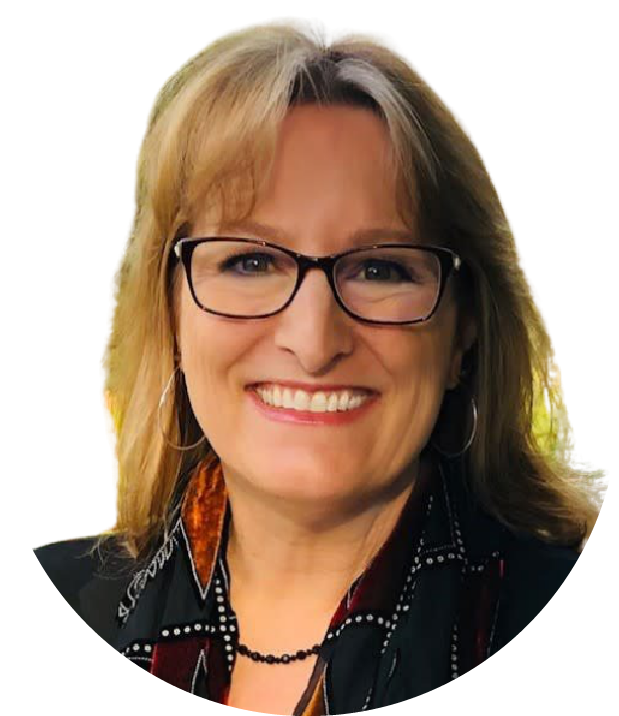 "Our goal was simple. 'TheWell 2.0' is an opportunity to enhance the user experience and expand engagement with sales content," said Kaplan. VSP didn't just want a new tool, they wanted a tool their team enjoyed using to enhance content performance and make it simpler and faster to get the right assets into their clients' hands.
"The look and feel of Seismic's interface is modern and user friendly," said Kaplan. "With Seismic, we can communicate with our sellers, share valuable tools and insights, and provide this content in the same way they consume content in other parts of our lives through places like Google and social media."
Nurturing sales adoption with an internal campaign
To maximize the Seismic platform's impact on the organization, VSP planned a four-phase, multi-touch communication launch plan. They began with an engaging teaser campaign, followed by the launch campaign, and then continued nurturing knowledge of Seismic with a training program and an ongoing "drip" campaign to highlight key features in the new platform.
For Kaplan, a carefully planned campaign was necessary for setting their users up for success. "How many times have you been presented with a new technology or process, with a lack of instruction and been told 'it's intuitive'? If you don't dedicate time to a proper user-centric rollout and training, you run the risk of people not engaging or maximizing the new functionality of the platform," expressed Kaplan.
Some of the steps VSP followed to educate, inform and excite their sellers included:
A teaser campaign one month prior to launch that included a series of three emails with a weekly cadence. "These emails were deployed by sales leadership via Seismic's LiveSend functionality to demonstrate their engagement and commitment to the new site and to lead by example," explained Kaplan.
The official launch took place at the team's annual Sales Training Conference where the team kicked off the presentation with an upbeat video to get the attendees excited, followed by an overview, a demo, and then their task force, comprised of sales users, shared best practices.
The team produced a series of 12 two-minute videos showcasing the features and unique functionality of TheWell. Each video was promoted separately in a nurturing drip campaign called 12 Tips for Using TheWell Like a Pro.
A second drip campaign was deployed mid-year, highlighting how to use different features in TheWell.
All of these tools were created and produced in-house.
Maggie Maslanik, Senior Digital Content Specialist of Sales Communications saw the power of their successful Seismic rollout firsthand.
"Having an established news and announcements feed for our users has been ingrained in our culture and strategy for years. Seismic's NewsCenter felt really natural for our team and the focused news channels provided the solutions we had been hoping for."
Putting NewsCenter to the test during a crisis
VSP launched Seismic in January 2020 and sought to use Seismic's NewsCenter to streamline communication to their sellers. Seismic's NewsCenter is an easily accessible, self-curated stream of news and information from internal and external sources located on the homepage of the Seismic platform. Little did VSP know how indispensable TheWell's NewsCenter would be to their organization in the early days of COVID.
The careful strategic planning of our launch was critical to our success. We couldn't have anticipated a global pandemic, but our advance planning and strategic multi-touch, multi-sensory communications plan paid off tremendously.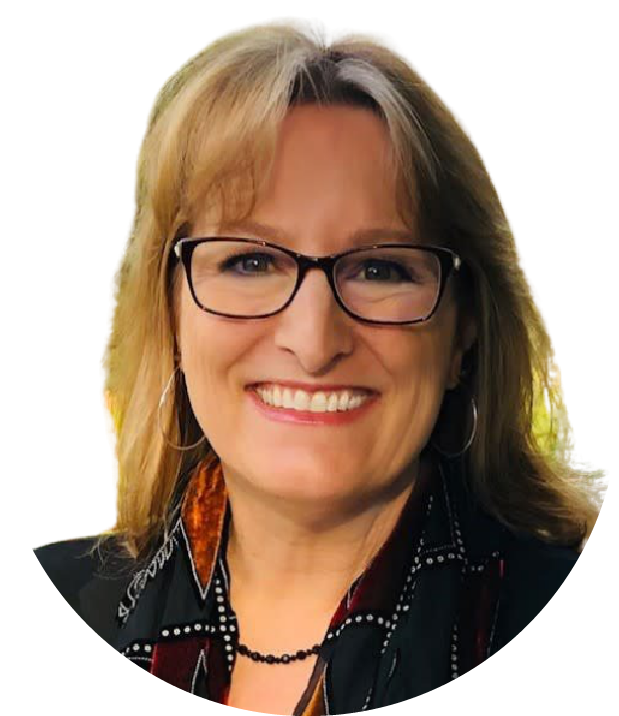 "The careful strategic planning of our launch was critical to our success. We couldn't have anticipated a global pandemic, but our advance planning and strategic multi-touch, multi-sensory communications plan paid off tremendously," said Kaplan.
TheWell's NewsCenter quickly became the go-to source for everything their teams needed to keep up to date on business continuity efforts and to communicate with their clients during the COVID-19 pandemic.
"Our team strategically pivoted into a crisis communications team. We were now on the front lines, creating COVID-19 related communications. And TheWell became the go-to site for our teams who were hungry for the latest news and information," explained Kaplan.
To deliver timely, relevant information to their sellers around COVID-19 communications, VSP began leveraging contextually informational Pages in Seismic. "Seismic's Page builder technology became the backbone of our frontline COVID-19 communication efforts via the NewsCenter," said Maslanik.
"The structure of the information is just as important as the messages themselves," explained Maslanik. VSP created a clear structure to communicate information via Pages and NewsCenter, making the content easy for their sellers to digest. "The widget options and page builder forced me to keep it simple and keep it clear," said Maslanik who followed a "Jenga" style structure: Banner. Text. Document. Repeat.
"It organically drove users to the site where they could trust the information they were getting. The Pages format was simple by design, but the critical information was clearly identified," said Maslanik.
The Result
Over 10,000 views in 3 months
When VSP came to Seismic, they were on a mission to get more content in the hands of their sales teams while arming them with the latest and greatest technology in order to scale personalized communications with their clients. "We collaborated frequently with the Seismic team to ensure that we were on track from a timing perspective and to ensure that we were maximizing the new platform," said Kaplan. Through all the work VSP did internally as a team and with Seismic, they were able to achieve 100% user adoption through the usage of published content und 100% collaboration on content in TheWell.
"The new site received rave reviews. We were thrilled," expressed Kaplan.
At an uncertain time when sellers were anxious for information and VSP wanted to get in front of them and stay in front of them, they were able to turn to Seismic. "The flexibility and simplicity Seismic gave us was monumental," said Maslanik. Adoption of "TheWell 2.0" was driven by the value of the information being provided und the ease of use when it came to finding content.
"Our COVID response page totaled almost 2,500 views in March when it was first published, and another 2,500 in April. In such an uncertain time for all of us, our teams knew where to go time and time again. This turned into such an important part of our first three months on the Seismic platform," explained Maslanik.
In the end, the COVID response page would have over 10,000 views in just a few short months with each seller viewing the page over 20 times. Consistently coming back for new, updated information. Through Seismic, VSP continues to deliver content and information in a streamlined way. With a modern and easily accessible solution, their 500 users engage with, and leverage, every piece of content available to them which expanded their ability to serve their clients and continue their commitment to providing outstanding service.