DOL Fiduciary Rule
Ensure Your Advisors Are Complying With The DOL Fiduciary Rule.
What changes were made in the new fiduciary standard?
The new standard makes it more likely that an advisor or broker would be considered an ERISA fiduciary. Under the prior regulation, it was fairly easy for advisors to avoid fiduciary status. There are three major changes to the rule:
• Advice no longer needs to be provided on a regular basis to be considered fiduciary
• Mutual agreement is no longer needed to assert fiduciary status (just understanding that the advice is personalized)
• Advice no longer needs to be the primary basis for consideration.
Are there any exemptions to the rule?
Under the Best Interest Contract Exemption (BICE), firms can continue to sell financial products without being a fiduciary. The BICE requires a written contract between advisor and investor that includes several disclosures in addition to accomplishing these four requirements:
• Acknowledges the advisor's fiduciary duty
• Asserts that an advisor will not make any misleading statements in regard to fees or other compensation
• Warrants that the financial institution has adopted written policies that are reasonably designed to mitigate the impact of conflicts of interest
• Discloses compensation and other fee information.
When do advisors have to fully implement the new rule?
As of February 3, 2017, the fiduciary rule's April deadline has been delayed per executive order of President Trump. The Department of Labor has 90 days to evaluate the regulation and determine its future status.
How will advisors have to adjust?
Advisors and brokers will need to shift from a "product-centric" approach to a "client-centric" approach. They will have to spend more time getting to know their clients to understand their financial needs to make the right recommendations. Firms and advisors will have to:
• Know the full breadth of products available to recommend, which is more challenging for larger institutions due to the breadth of their capabilities
• Train advisors quickly on the best way to present these financial solutions
• Get quick access to the supporting materials needed to effectively educate their client base
• Find a way to adhere to the new rule without neglecting (or dropping) clients with a lower number of investible assets.
Validate
Empower advisors with tools to validate adherence to impartial conduct standards
Document
Ensure compliance with all contract, disclosure, and record-keeping requirements
Train
Facilitate on-demand training, testing, and completion verification
What specific capabilities does Seismic have that can help?
Seismic specifically, can help firms adhere to fiduciary standards by automating and tracking all phases of client interactions.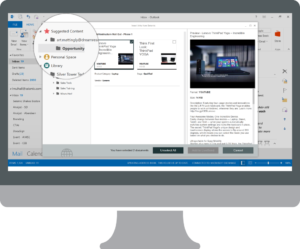 Predictive Content
Seismic has easy integration with Microsoft Outlook and CRM systems that powers a 'predictive content' feature that automatically shows content that is contextually relevant for a particular recipient.
Mobile Access
With Seismic, advisors have universal access they to the latest product information, pitch books, commentary videos and portfolio review documents from their PC, tablet or smartphone. Content can even be saved remotely to be accessed offline.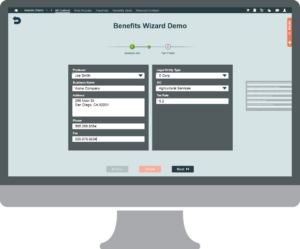 Live Data & Document Automation
Seismic LiveDocs® offer a template-driven approach to content and presentation creation that ensures consistent branding and messaging while maintaining the flexibility required to customize certain elements. As advisors move towards a customer-centric approach with the new DOL standard, having the ability to dynamically create contextually relevant and compliant content in minutes is paramount. With Seismic, some clients have even reported a 400% increase in the number of client reviews conducted per year.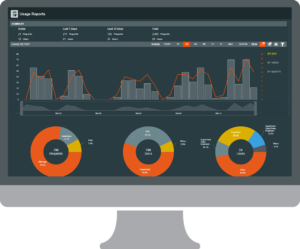 Tracking and Analytics
Under the new DOL rule, documenting every interaction is more crucial than it ever has been, especially when enacting the BICE. Seismic's tracking and analytics capabilities allow distribution teams and advisors to know when a prospect viewed an attachment, how long they viewed different sections or pages, and more. Seismic captures this information and pushes it back into any system of record, ensuring advisors have a record of the entire customer journey.
The Advisor's Guide to the New DOL Fiduciary Rule
How Sales Enablement Can Help Mitigate the Effects of the DOL Fiduciary Rule
It's Time to Comply with the DOL Fiduciary Rule