Financial Services
Accelerating transformation through digital sales enablement
A resource hub for sales and marketing leaders in Financial Services.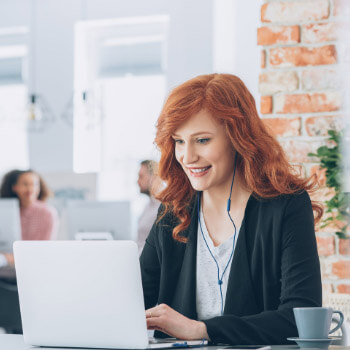 The rules of engagement are evolving. Find out how you can rewrite them to ensure your success.
Are you a wholesaler? Learn to forge stronger relationships with financial advisors by creating meaningful digital experiences.
Learn how a small financial advisory firm managing $5 billion in assets put an end to content sprawl while discovering which of their pieces truly perform.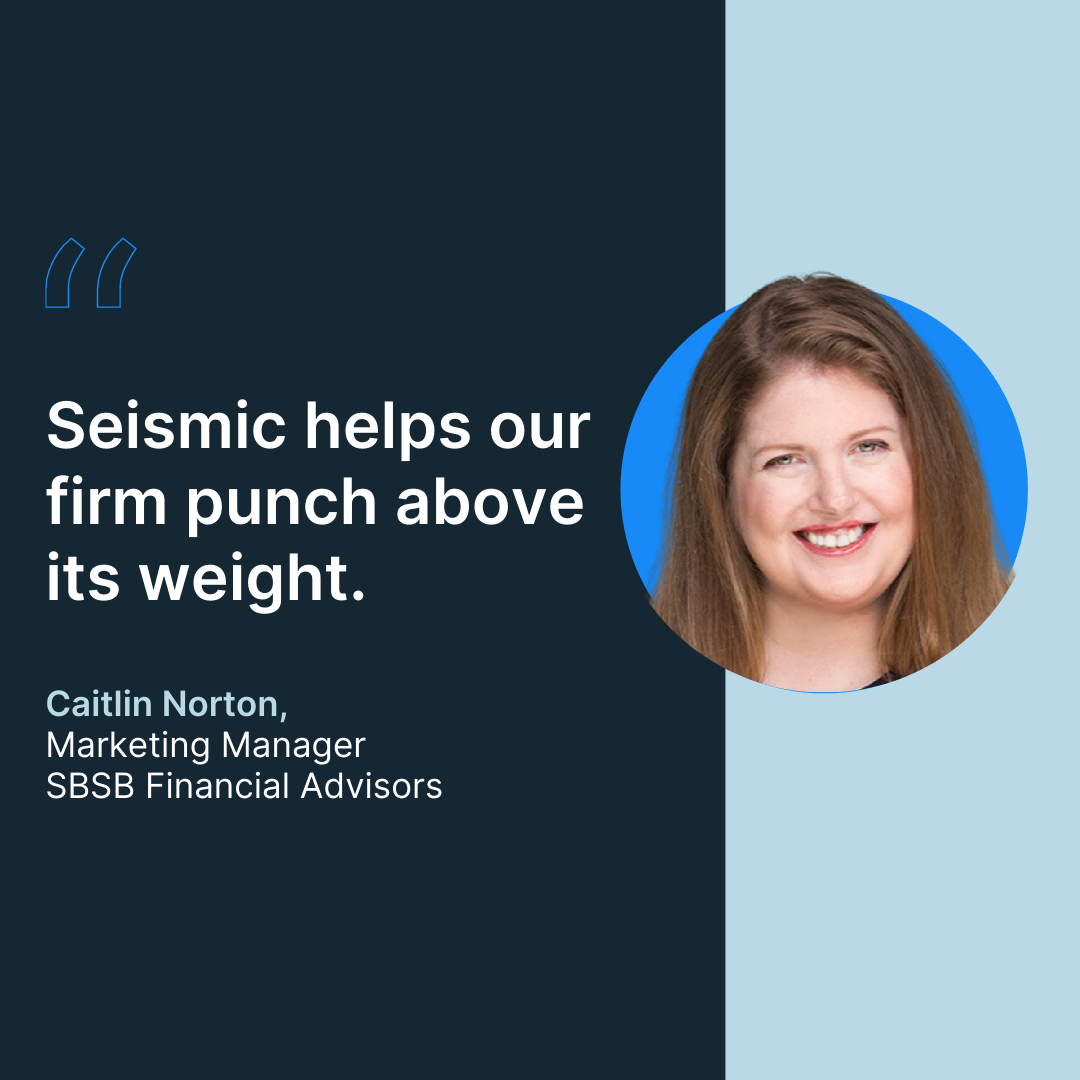 It used to take hours for a Truist Bank rep to create client-facing content. It now takes minutes—and the content is more resonant, compliant, and on-brand. Learn how they did it.
Leveraging technology for better content and stronger relationships
It shouldn't take asset and wealth managers several weeks to update their client-facing content. Learn to streamline this process for an improved quarter-end.
Learn to reduce customer acquisition costs and increase sales with engaging enablement content.
Discover how relationship managers are using enablement software to provide personalized value.

Integrated tools like Seismic and Vertical IQ empower our relationship managers to stay informed, share knowledge with customers, and personalize our client interactions.

Guggenheim has a rich tradition of providing exceptional service to individual clients and institutions in the financial marketplace. Innovative and intelligent tools like Seismic make that process exponentially more streamlined and powerful.
Learn more about
Seismic's solutions
Asset Management
Learn why over 190+ asset managers depend on Seismic to streamline marketing and empower their distribution teams.
Banking
Enable your bankers to efficiently and proactively deliver a best in class experience to clients and prospects.
Insurance
Eliminate the risk of non-compliance and ensure your field agents deliver the right message at the right time.
Wealth Management
Support your advisors in delivering an experience that meets the standards their clients receive in their consumer lives.