Pourquoi collaborer
avec Seismic?
Le programme de partenariat de Seismic permet d'obtenir des résultats mutuellement profitables pour les deux organisations et d'apporter une valeur ajoutée à nos clients communs.
Générer de nouvelles sources de revenus
Seismic est la solution la plus complète du marché, offrant des outils de pointe pour concevoir des expériences clients engageantes à grande échelle.
Augmenter les opportunités de projets
L'ajout des solutions Seismic à votre champ d'expertise entraîne une augmentation de vos revenus liés au conseil et à la mise en œuvre de projets de Sales Enablement.
Développer le succès des clients
Les clients disposant de solutions intégrées de vente et de marketing sont plus productifs, plus efficaces et plus performants.
Partnering with Seismic was a massive benefit for SalesTribe and our clients around the world. As a specialist Sales Enablement consultancy, our partnership with Seismic now means that we can bring a holistic and world leading Sales Enablement solution to our business clients which incorporates people, process and technology. SalesTribe delivers the 'why' and the 'how', and Seismic delivers the platform upon which our clients now execute….it's a match made in heaven.

Loopio's partnership with Seismic is at the core of our long-term growth strategy. As many strong partnerships do, our relationship began with our mutual customers and their recognition that our two solutions, together, would provide the comprehensive end-to-end solution for sales content management, proactive content delivery, and sales proposal creation that large global organizations require to achieve their revenue objectives.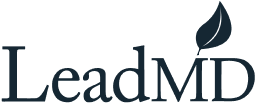 At LeadMD, marketing is our passion – as such we recognize that content marketing is the most powerful ingredient in building strong buyer relationships. Our clients rely on Seismic to ensure the right content makes it to the right prospect, at the right time. Partnering with Seismic is a natural fit as their solution spans the funnel from top of funnel engagement all the way to sales enablement. We're proud to partner with the industry leader.

We are delighted to partner with Seismic; we see Sales Enablement as a much bigger and more important category than ABM, and we think in the next 5 years its adoption will become as mainstream as Marketing Automation or Marketing Cloud. Sales Enablement really is a game changer that the C-suite cannot afford to ignore, as it drives sales and marketing alignment and productivity in the enterprise. For Clevertouch we see Seismic as the missing piece of technology in our Martech Spine framework

We view Seismic as an essential component of today's enterprise technology story. As a leader in sales enablement and marketing orchestration, Seismic is an ideal fit for our clients who are focused on accelerating their sales processes. We found an immediate connection with their teams and have been able to create joint opportunities within just a few months.

Since becoming a Seismic customer and partner at the end of 2019, we have enabled ourselves as a business to improve multiple facets of our Sales and Marketing functions, some of which were challenges we didn't even know we were facing. Post addressing our own issues, we have loved the ability of being able to go to our customer to help them identify and solve the same issues we were facing.

Our clients value partnering with Integreon and Seismic as they know this insures world class resources are delivering for them every day. Seismic shares our same philosophy – leverage people, process and technology to achieve ideal client outcomes.

We enjoy a very close and collaborative relationship with Seismic. The trust, openness and ability to co-work on projects ensure highly impactful outcomes for our joint clients

We are very excited to offer the Seismic + SalesLoft integration to the market. Our partnership enables mutual customers to engage more authentically and empathetically with their buyers through engagement and content. Ultimately we strive to facilitate our customers to deliver a better buying experience to their customers.

We take pride in offering a best-of-breed readiness platform that helps our clients stay prepared for any selling situation. Through our partnership with Seismic, we're able to build off that value with a best-of-all-worlds, integrated solution for any sales enablement requirement.
Programme de
partenariat Seismic
Nous sommes fiers d'avoir des intégrations complètes et des partenariats forts avec ces organisations clés.
Nos partenaires conseils aident nos clients à tirer profit de leur investissement dans Seismic, en les soutenant dans la mise en œuvre et en offrant une gamme de services plus large.
La connexion de vos systèmes permet d'améliorer la productivité. C'est pourquoi nous avons développé des intégrations sans couture avec les solutions leaders du marché.