"You play to win the game." That's one of my favorite quotes from former New York Jets Head Coach Herm Edwards. In a post-game press conference, Edwards opined about the beauty of competition. I couldn't agree more – healthy competition is a great thing, even in the workplace.
Competition brings the best out of individuals and teams. When your teammates work hard, you're inspired to work harder. When your entire team works harder, you stand a better chance of winning the game. That holds true in sales and the way sellers engage their buyers.
Take Seismic's team as an example. We're a competitive bunch, and we often compete externally and internally. One of our favorite internal competitions is the LiveSocial leaderboard where active social media leaders can change from month to month. And, the rankings and associated banter bring out the best in our teammates.
If you're wondering how to introduce some healthy competition to your social selling program, you're in luck! Seismic adoption director Nate Isaacson has a proven strategy that helps sales leaders get the most from their teams.
How to keep LiveSocial top of mind
Keeping LiveSocial top of mind is one of the biggest challenges to running a successful social selling program. Reps are busy so their presence on social media can sometimes slip through the cracks. However, sellers are competitive in nature – that's the beauty of the LiveSocial leaderboard.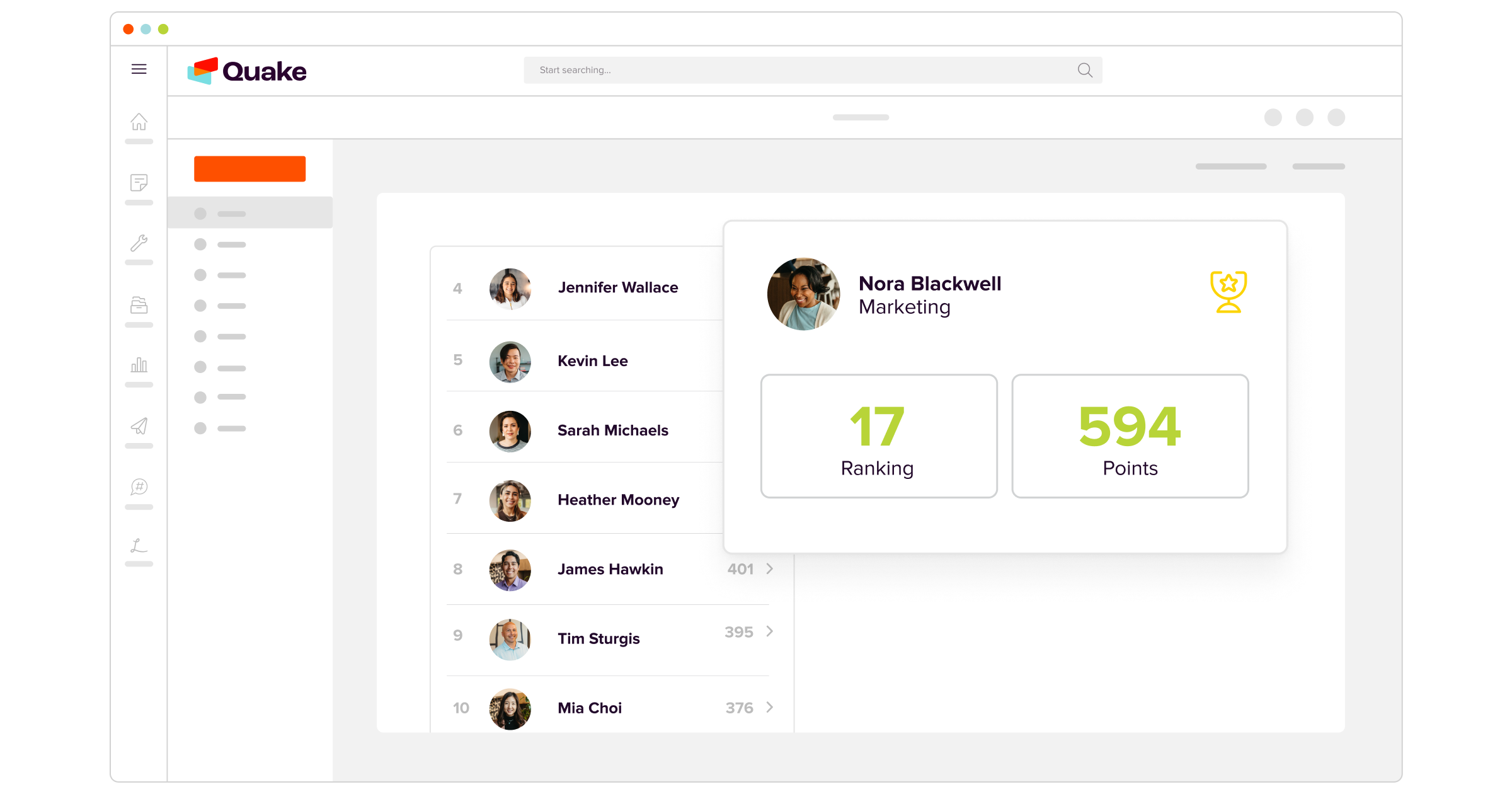 The leaderboard allows reps to see how they stack up against their peers within the organization. At Seismic, Nate uses the leaderboard to motivate our super-users, while also encouraging the "moveable middle" to increase their activity on the platform. Here's how you can do it, as well.
Step One
The LiveSocial admin console makes it easy for sales leaders to see how well their sellers are performing on LiveSocial. It's also a great space for individual users to see where they rank among their peers.
From the admin console, filter by date based on a 30-day period. Once you've selected a date range, go to the User Sharing report and click search. From there, you can filter by groups – for example, "Sales – West Coast", and download the data for that user group by clicking Download User Sharing.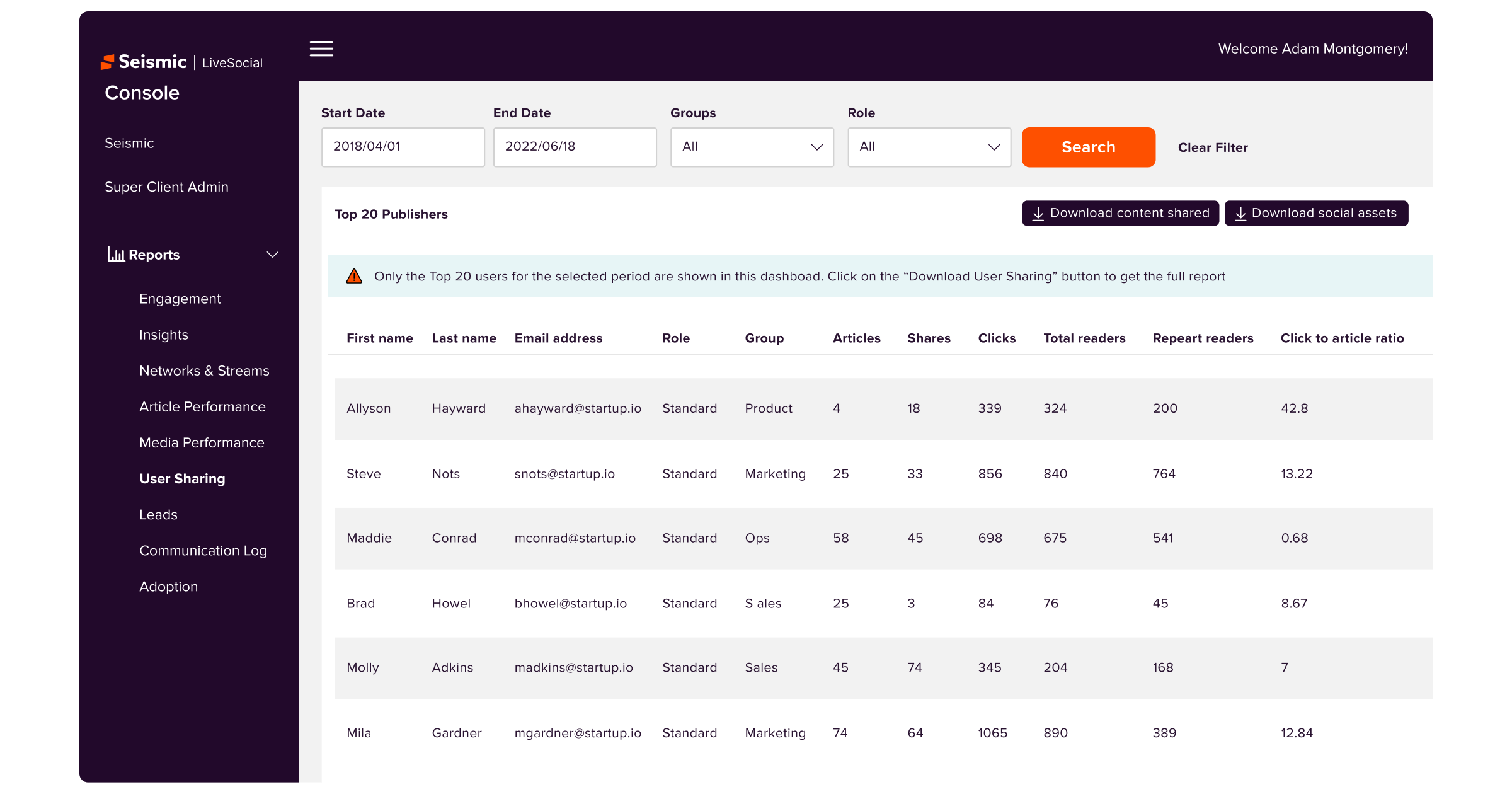 Step Two
After downloading the User Sharing report, open the .csv file. Then, scroll to the right in order to view the last few columns. For this exercise, you'll want to focus on the columns labeled "Last Login" and "Leaders Score."
Once you've selected these columns, sort from highest to lowest to view your team's top performers.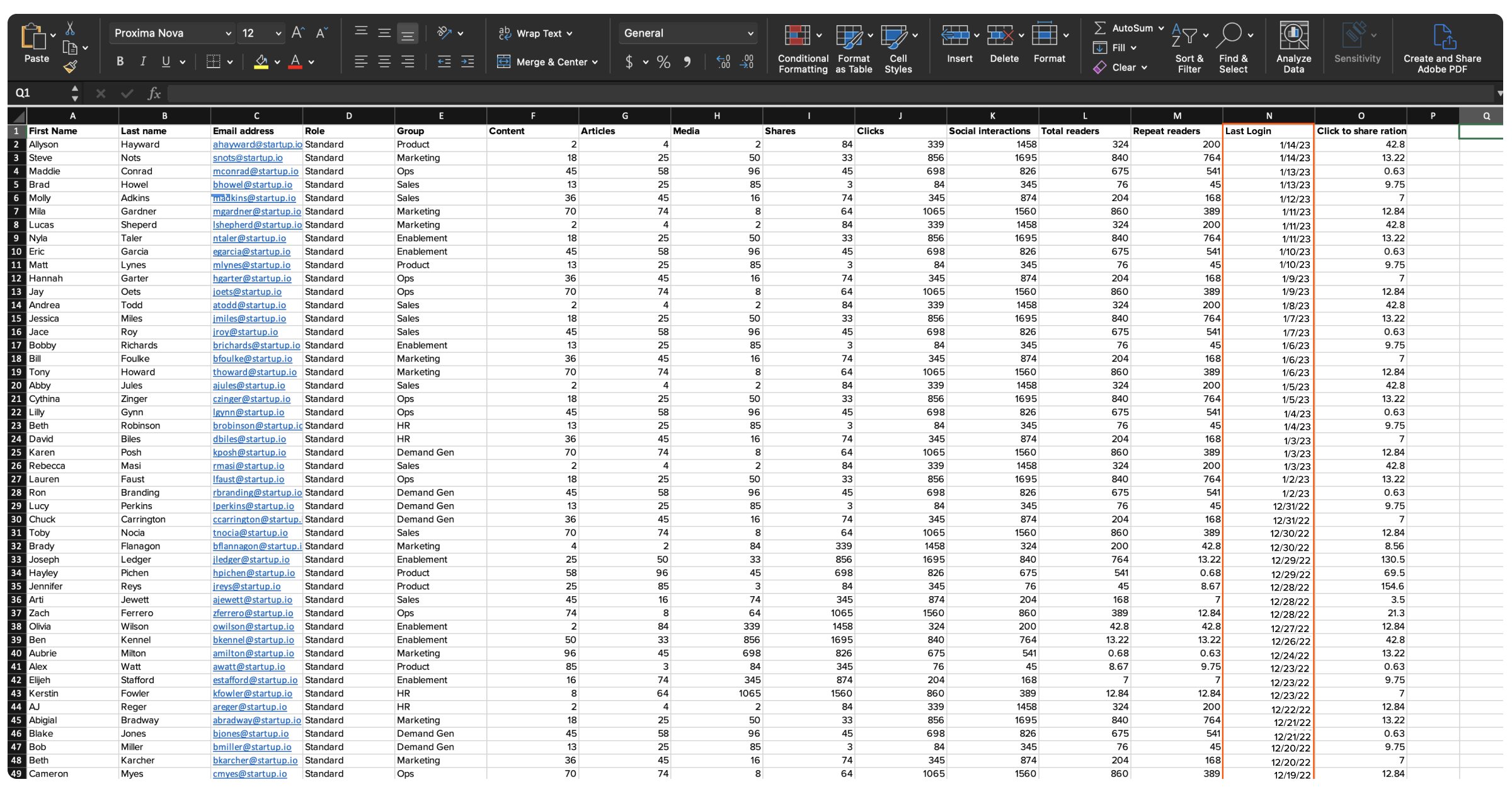 Step Three
To create competition and reinforcement, you can send the report to your sales leaders, group by group, to share who is a top-performer and who is underperforming.