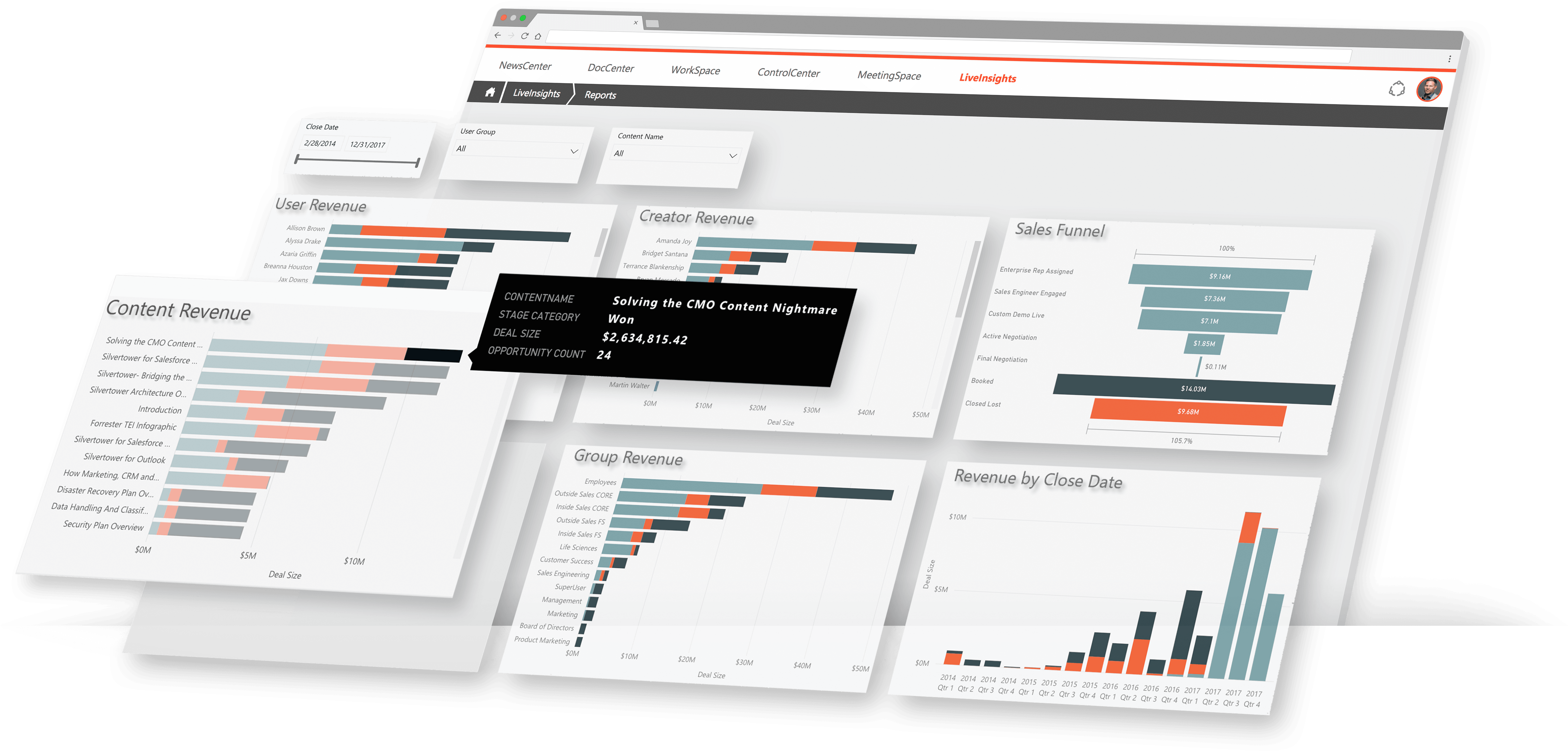 Content Management

A single source of truth to organize the resources, materials, and content your sellers need and use every day.
Automation

Ensure content accuracy and relevancy with live data components that let you update and generate fully compliant documents at the push of a button.
Distribution
Deliver the right materials to the right seller at the right time. No matter what system they work in, they'll find the information they need across any device.
Compliance


Every asset and document in the system is automatically up-to-date, on-brand, compliant, and ready to deliver.
Sales Content Analytics

Real-time insights into what content is performing for your sales teams, what's driving revenue, and what content is needed for the future.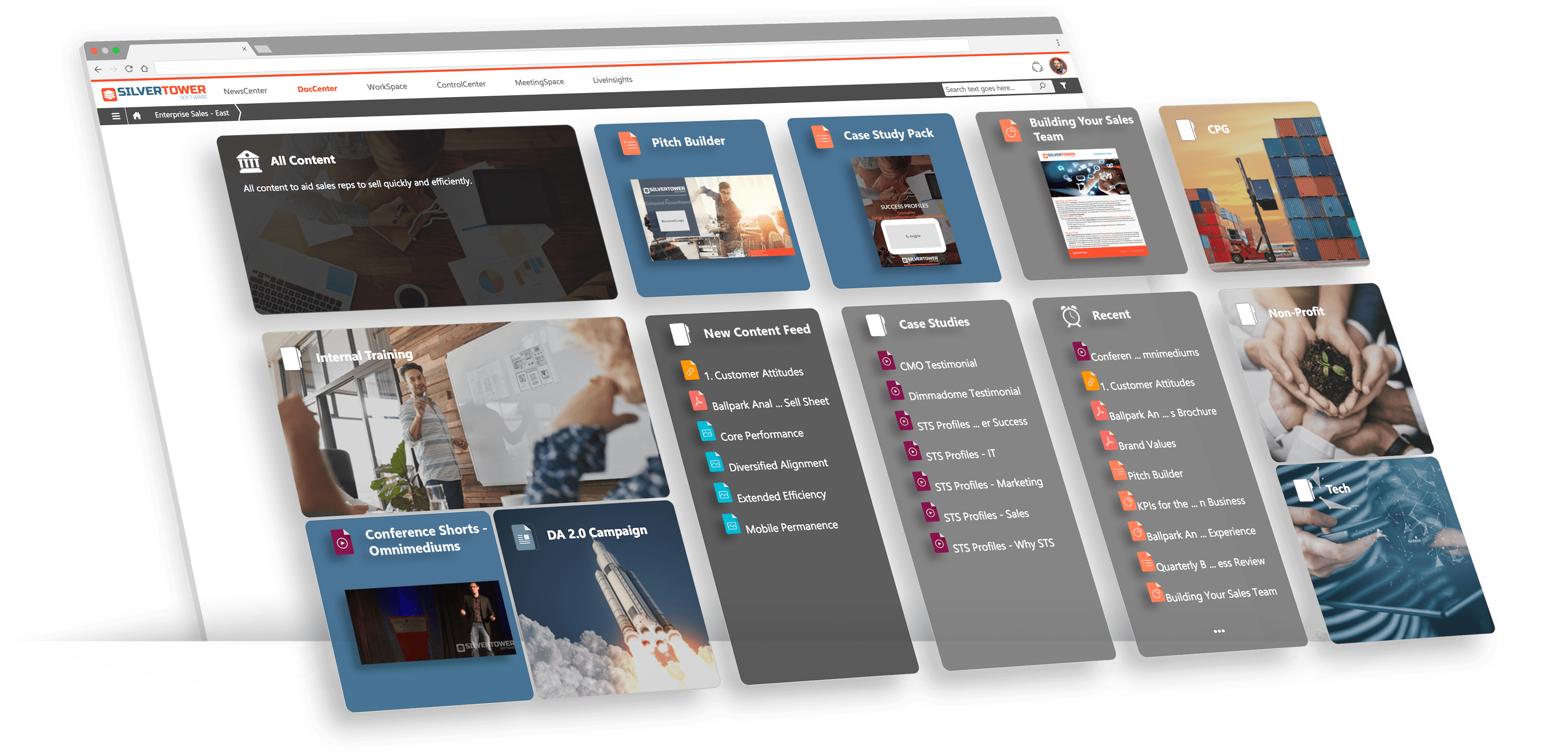 Are you in Sales Enablement or Sales Operations?
Administration
Arm your sales team with the materials, training, and information needed to close any deal.
Content Delivery
The latest information, news, and updated content is always accessible and ready to support the deals your sales team is working on.
Training
Dedicated and targeted training turns performers into top sellers, and brings new reps up to speed in record time.
Communication
Enrich the news sales reps receive with the information they want, internal positioning they need, and materials that help them sell.
Enablement Analytics
Optimize teams by tracking training usage, content delivery to sellers, and engagement analytics.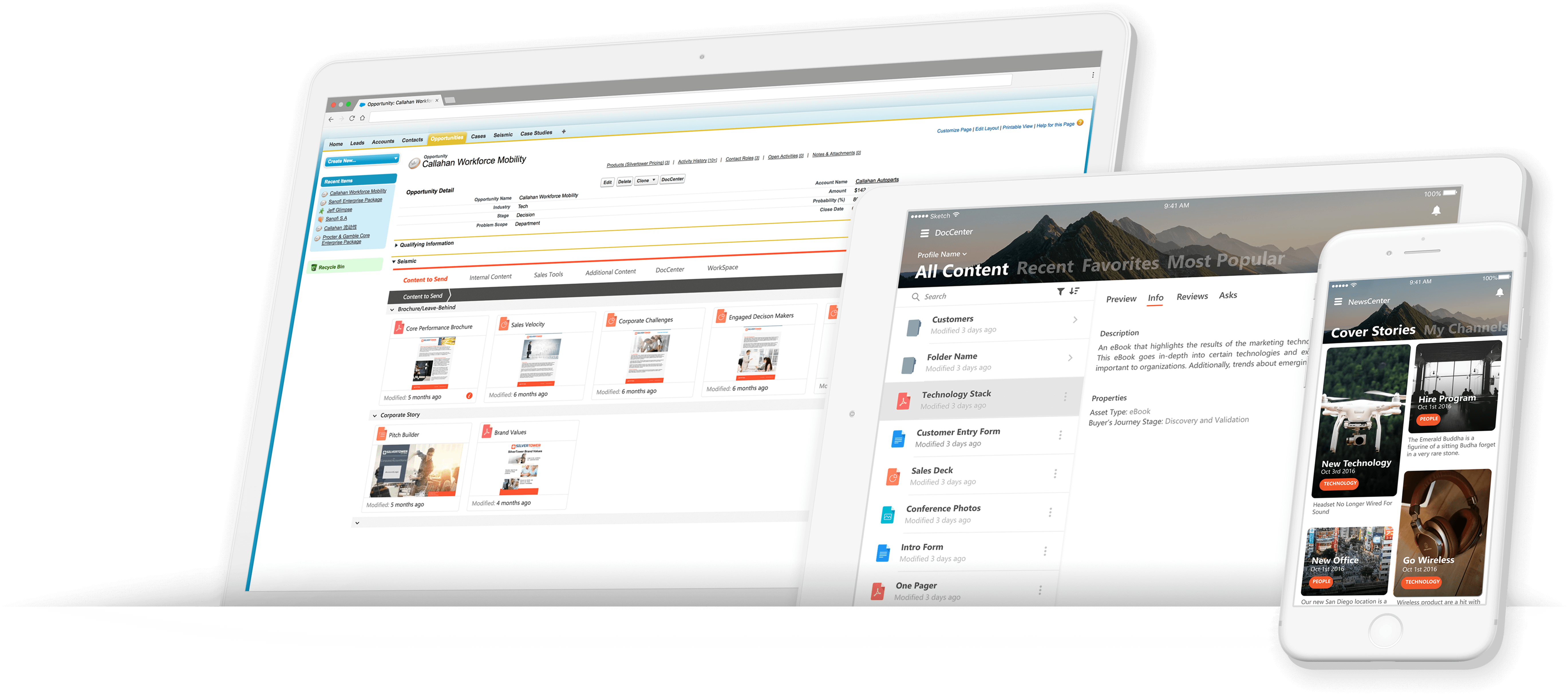 Findability
Intelligent discovery tools ensure sales reps always find the content they're looking for – if the content doesn't find them first.
Collaboration
Work within an account-based work space with all your stakeholders in real time and build out the best materials to win the deal, together.
Personalization
Sales reps can automatically generate documents tailored to their customers – all professionally formatted, enriched with data from multiple sources, and ready to deliver.
Engagement
Build credibility with buyers by delivering, presenting, and engaging with them through tools and resources that you know will hit home.
Sales Analytics
Take the guesswork out of what content is resonating with buyers. Then follow it up with exactly what they need.
Seismic is the final piece to your tech stack puzzle.
Our platform not only integrates with the technologies you use every day, we enhance them. From Salesforce to Marketo, Seismic makes your tools work harder for you.