Manage easier and stay on message.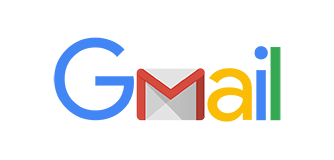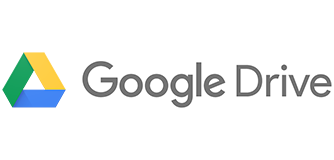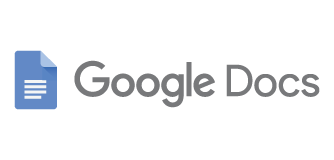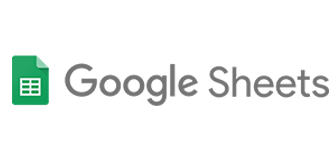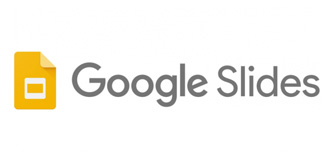 Day one plug and play ready.
Expedite Publishing
With linked Google and Seismic content repositories, your teams can iterate and build the materials sales needs to win while accelerating your workflow.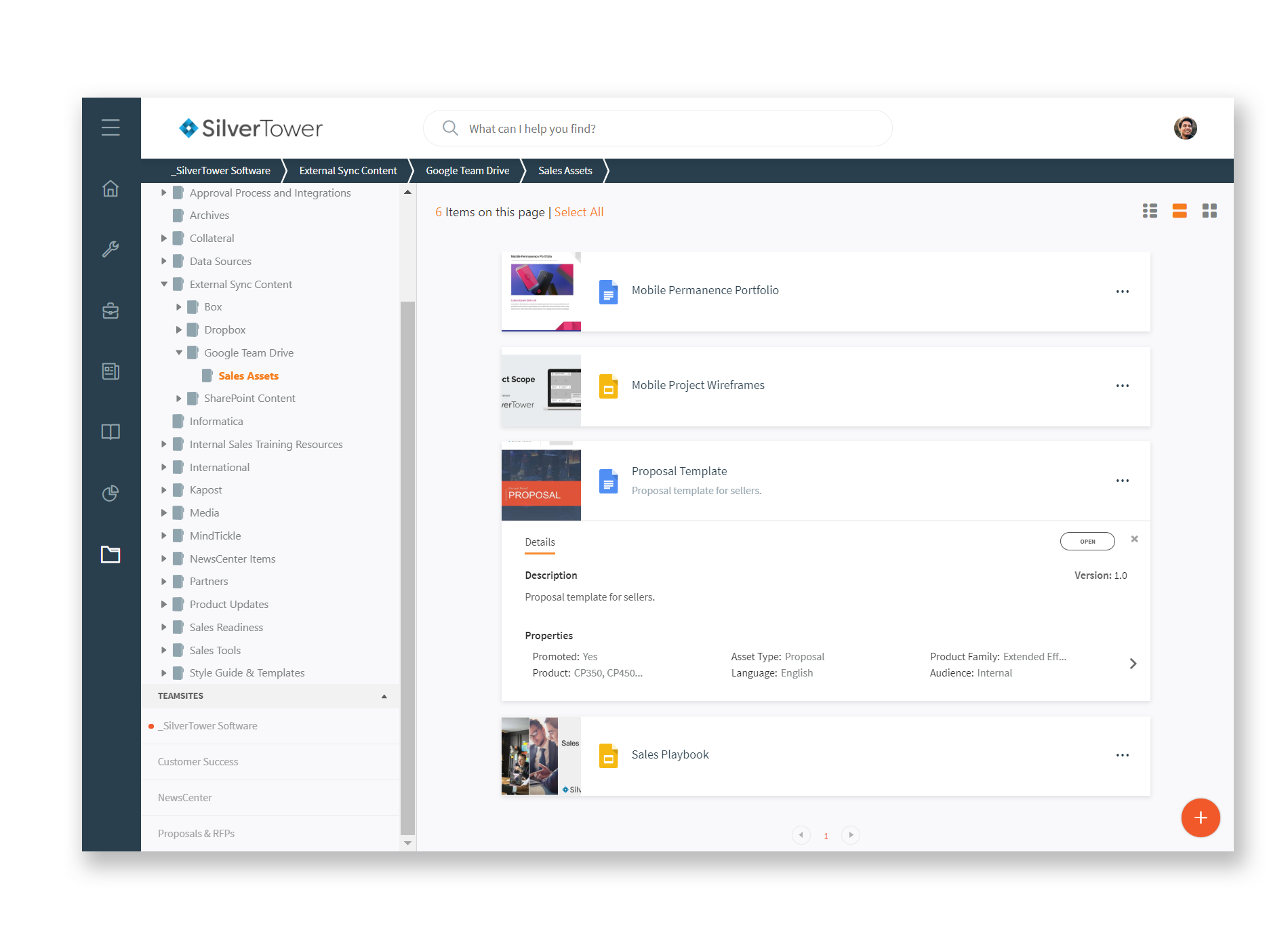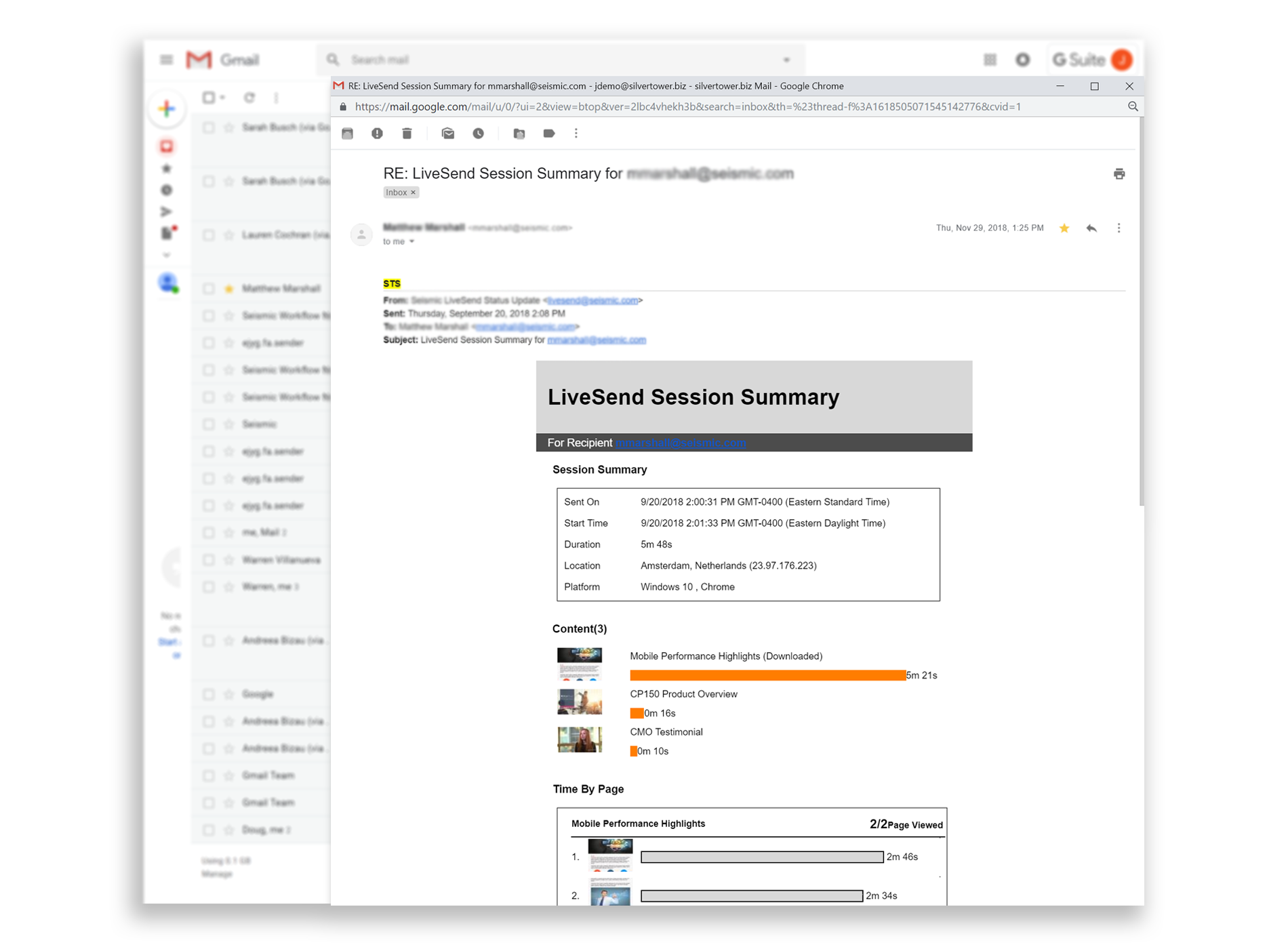 Precisely Engage
Situationally relevant and precise materials that sales can one-click access in Gmail to increase buyer engagement. One-click access to full library of published and collaboration materials in Gmail.
Simplified Delivery
Instant conversion of Google files to PDFs for fast delivery to prospects and clients.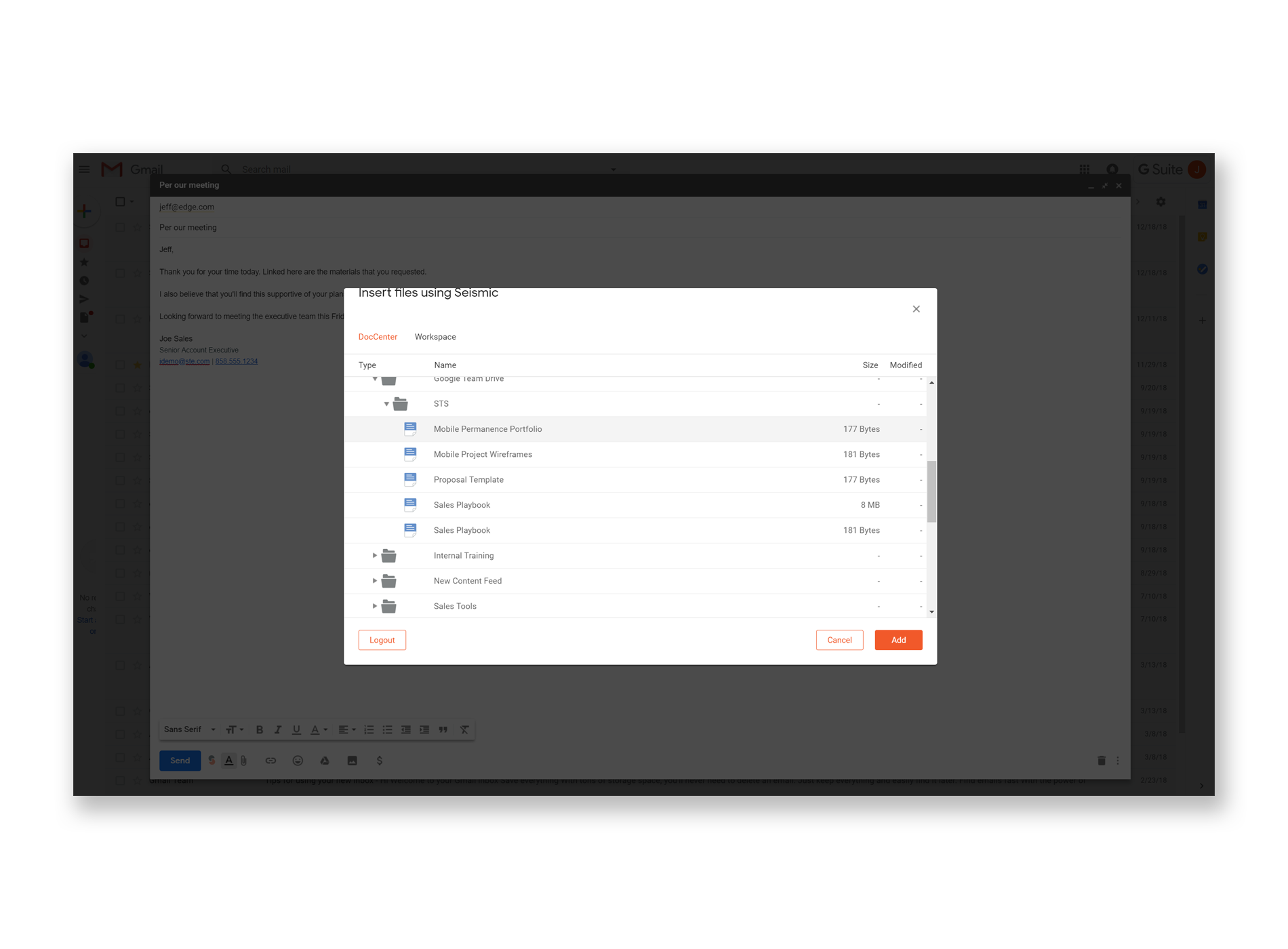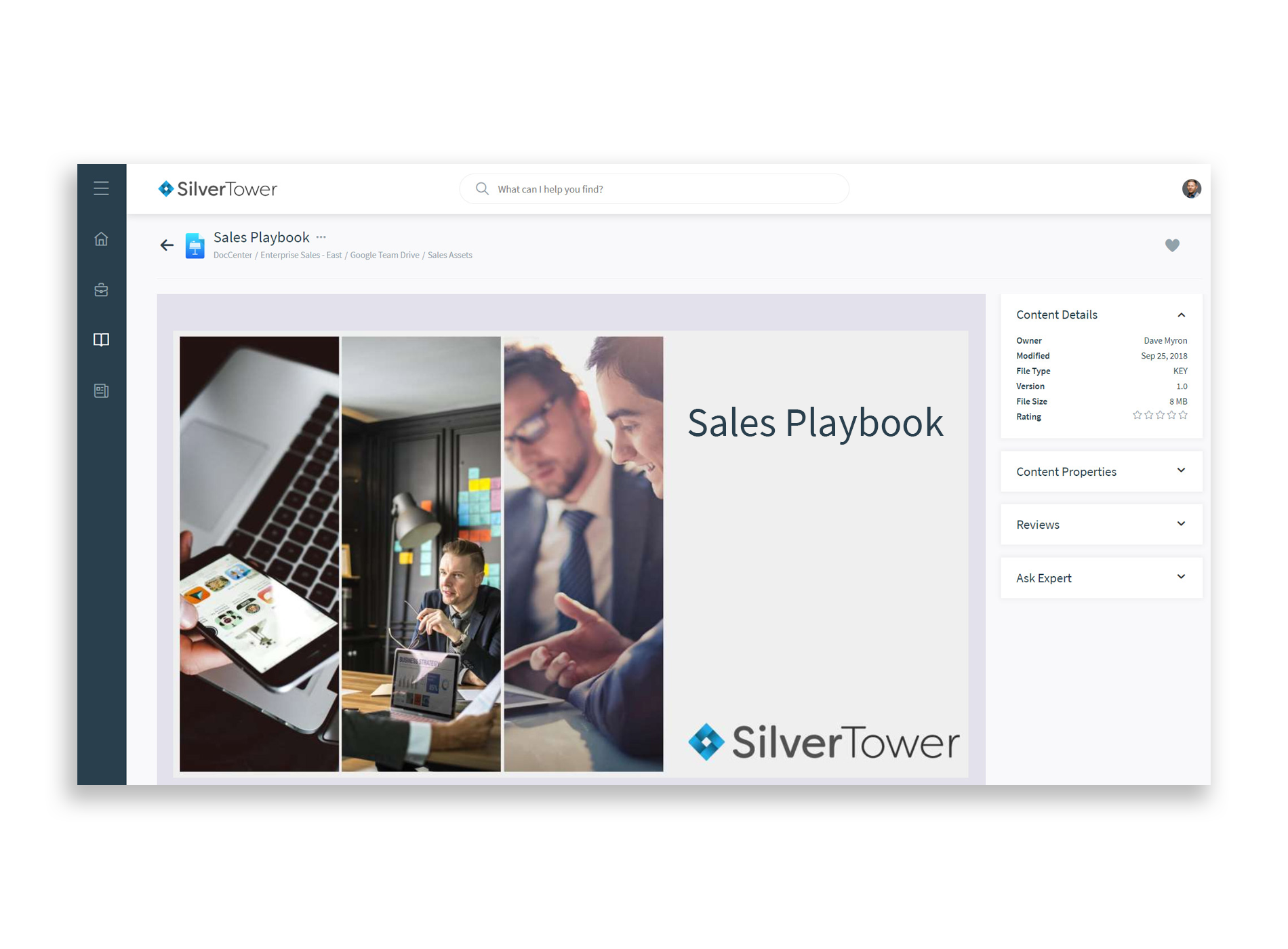 Single Source for Sales
Content dynamically updates when new content is published, keeping sales on point and in the know.