Add more value to your existing platform with marketing automation integration.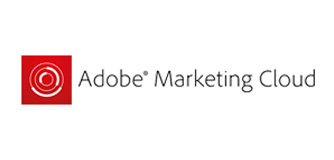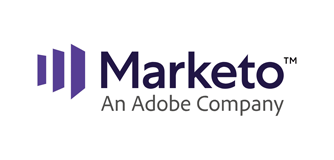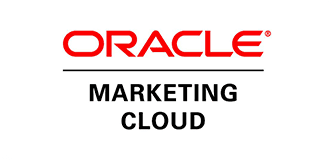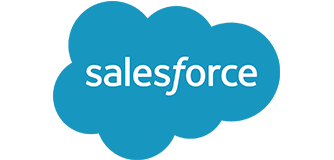 Out of the box and ready to use.
Data Sharing
Feed real time, page-by-page engagement analytics directly to your marketing automation platform, from lead capture all the way through to the final sale.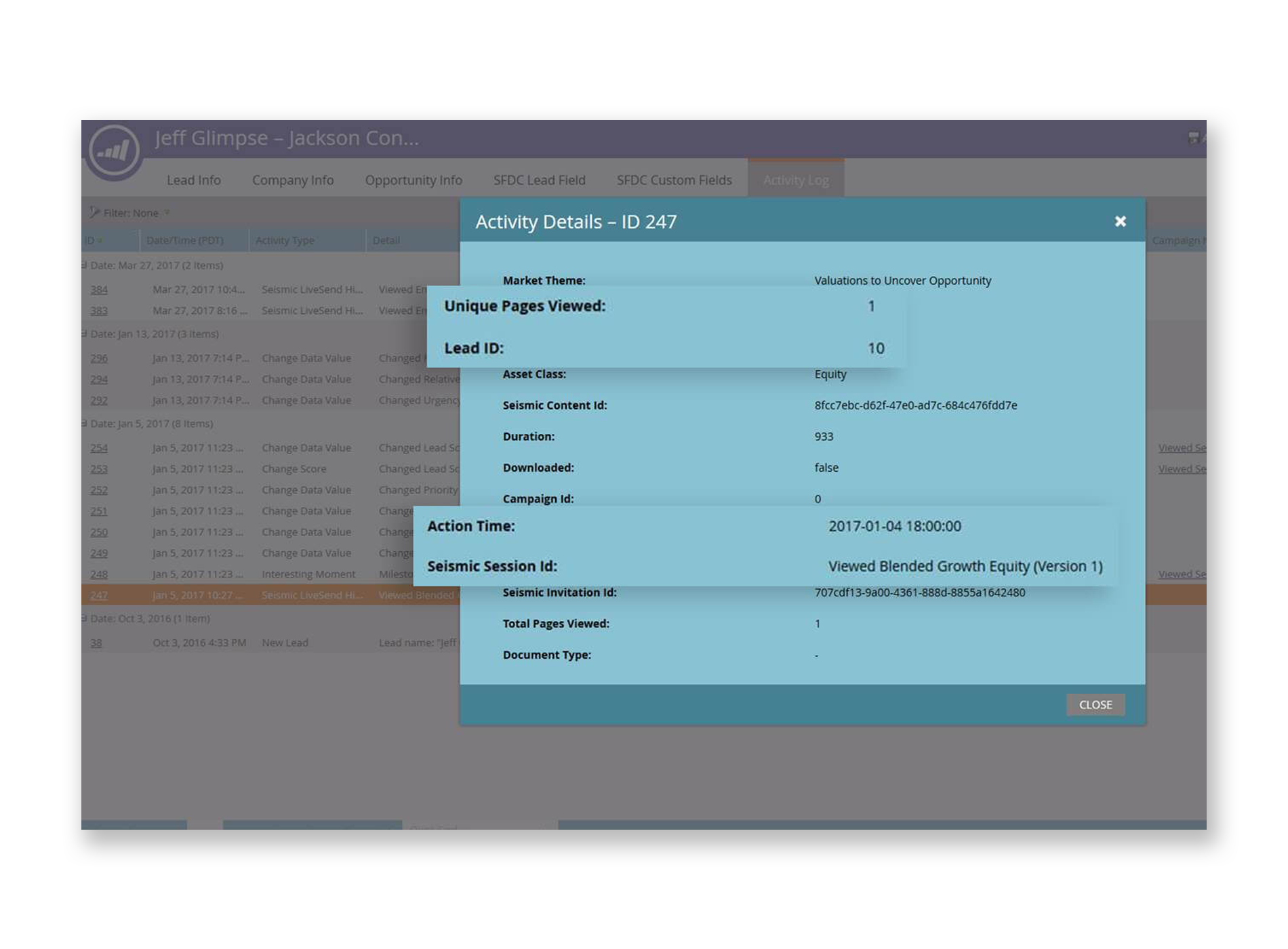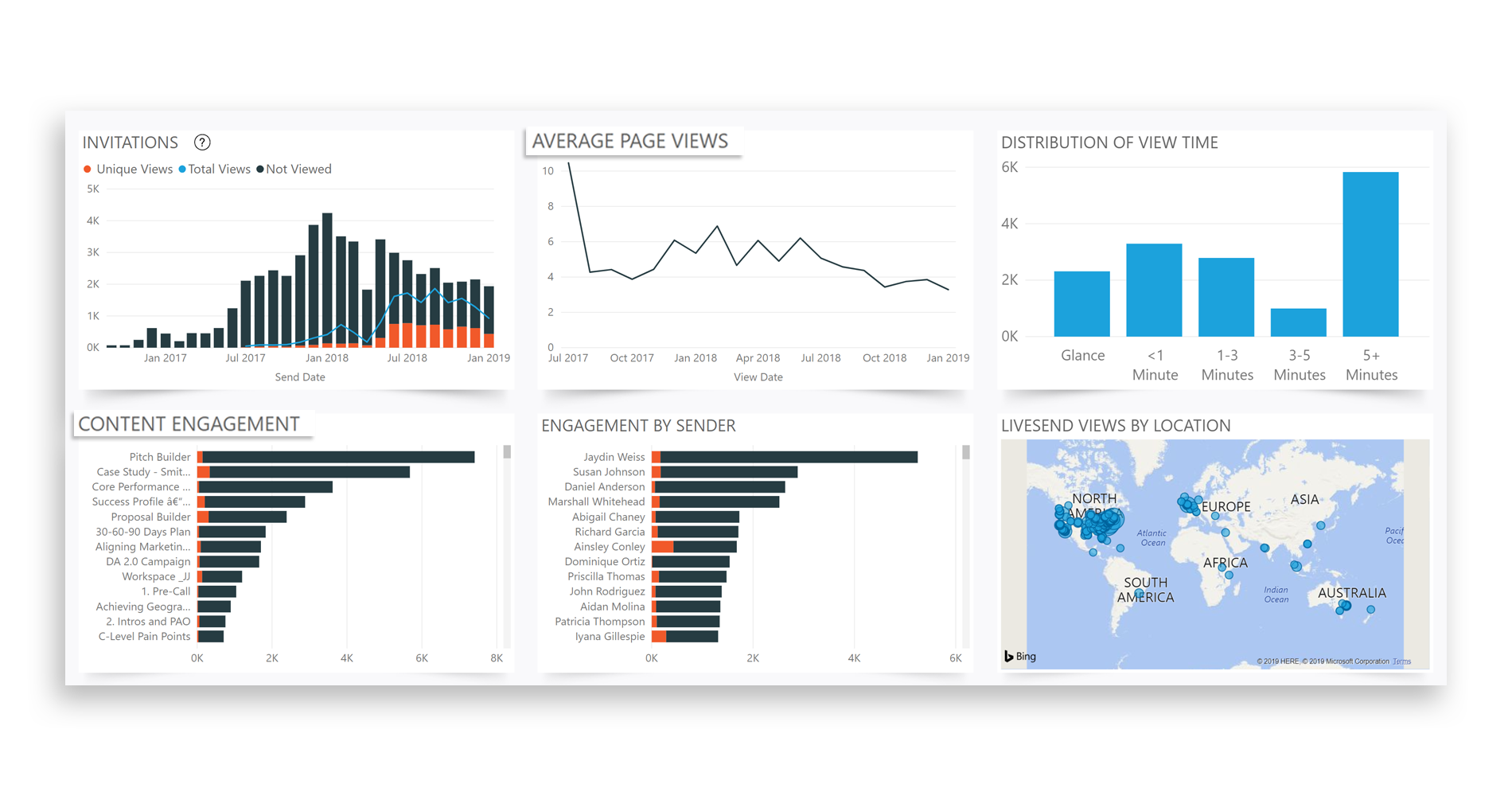 Actionable Insights
Analyze the impact of content on sales cycle length and revenue by connecting the engagement data from Marketing and Sales. Leverage that intelligence to improve marketing strategies and maximize content ROI.
Marketing Automation and Seismic

Creating and sending targeted, personalized emails in one minute
Capitalizing on Seismic's Eloqua integration, Getty was able to dramatically cut down on the time their sales enablement team spent finding and delivering sales content.