Companies that optimize the marketing/sales relationship grow revenue 32% faster year-over-year, compared to those without such a relationship.
The Challenge
Today, your sales and marketing teams face an efficiency issue.
Teams are spread out, communication and disparate tools are inefficient, and migrating back and forth between tools take time away from driving strategic initiatives.
Sales is searching for the right information they need to move deals forward.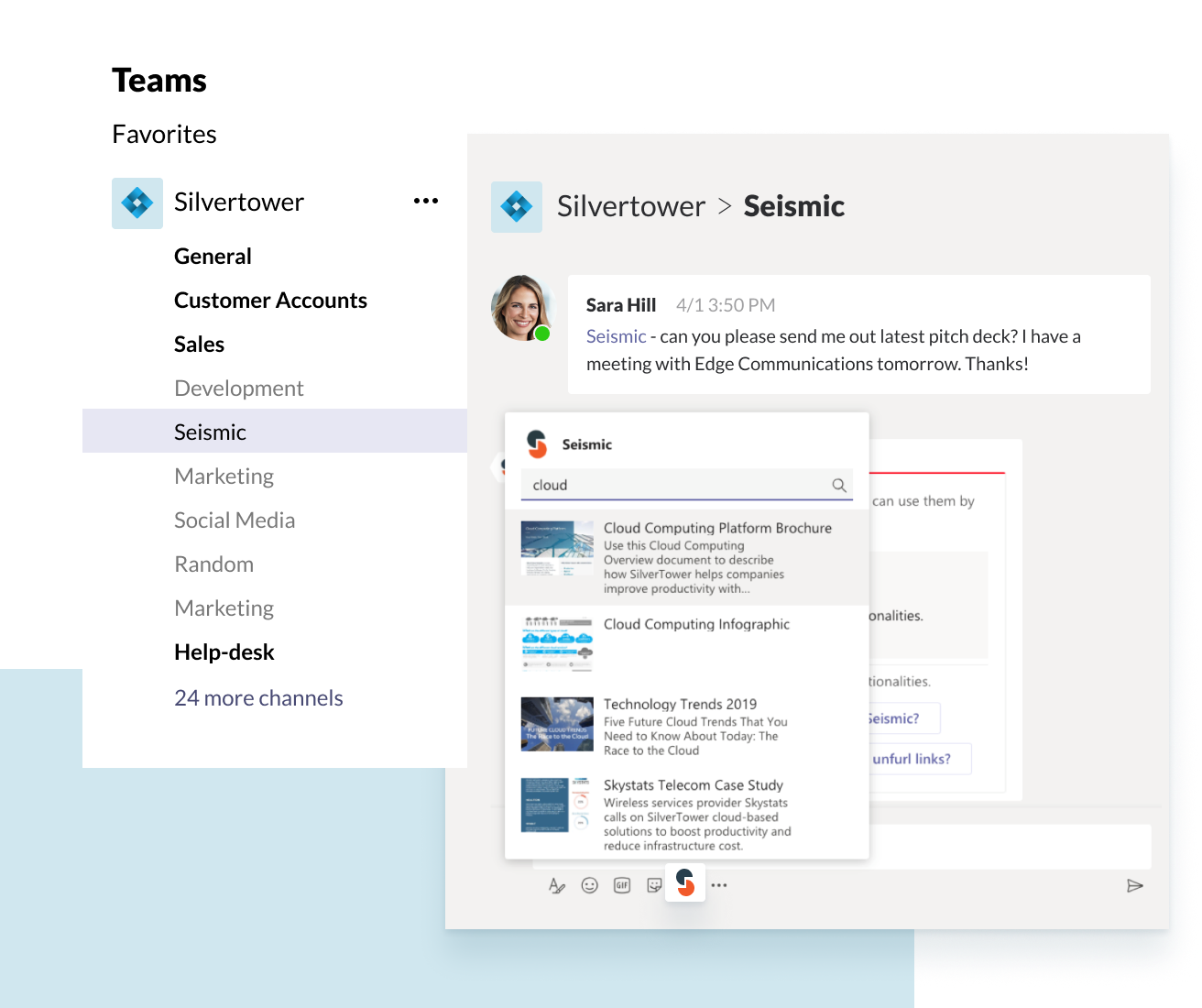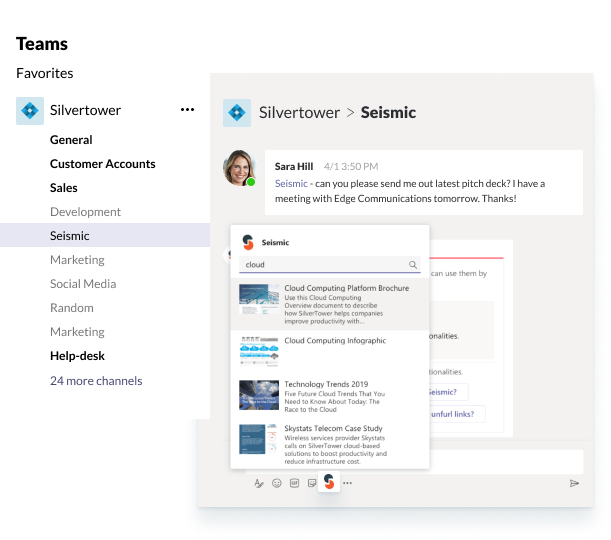 The Seismic and Microsoft Teams integration is a complete solution to align your teams, ensure that they have access to the content, information, and peer insights they need at their fingertips.
With Seismic, Microsoft Teams allows your subject matter experts to quickly respond with relevant content, and sellers can prepare for engagements more quickly and efficiently.
Seismic provides analytics on content interactions so your marketing teams will know what content is being used to ensure that their actions are helping teams drive revenue.
Key Microsoft Teams & Seismic Capabilities
Unlock efficiency, increase team alignment, and reinforce best practices with the Seismic and Microsoft Teams integration:
Sales Leaders
Close deals faster, and build trusted advisors. Efficiently share updates, best practices, industry knowledge, and relevant materials right in your team's workflow.
Organization Alignment
Workflow optimization gives your teams access to what they need right at their fingertips with no need to go to any other platform to communicate.
Organizational alignment provides one centralized location for communication to share updates, changes, and trends to your teams to adjust strategy and take action quickly.

Sellers
Increase efficiency with the ability to open, find, or share information when you need it, and deliver content to peers right where you work.

Marketers
Increase productivity, adoption, and the value of your existing technology with the ability to integrate both technologies into existing platforms.
Robust insights to understand how sellers and prospects are engaging with content to proactively ensure your library drives revenue.