Seismic LiveInsights is the ultimate strategic asset that lets you optimize, refine, and measure the ROI of any piece of sales content.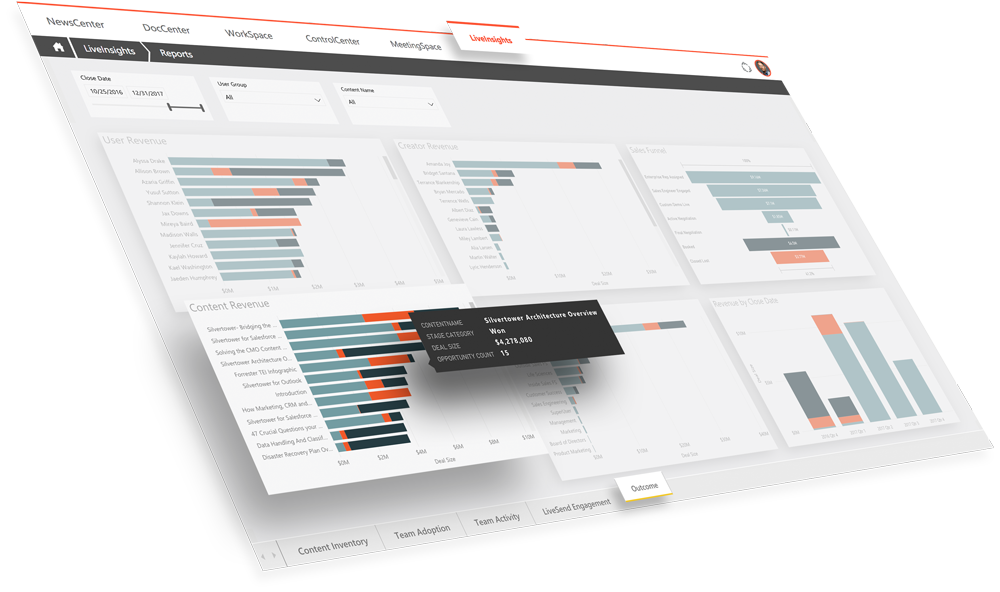 Insights Beyond Analytics
Intuitively build reports on the fly, create powerful visualizations in real time, and drill into details on sales activity, content performance, and prospective customer engagement.
Determine Content Value
An artificial intelligence-backed rating engine ranks content based on performance, with the content proven to engage buyers surfaced to the top.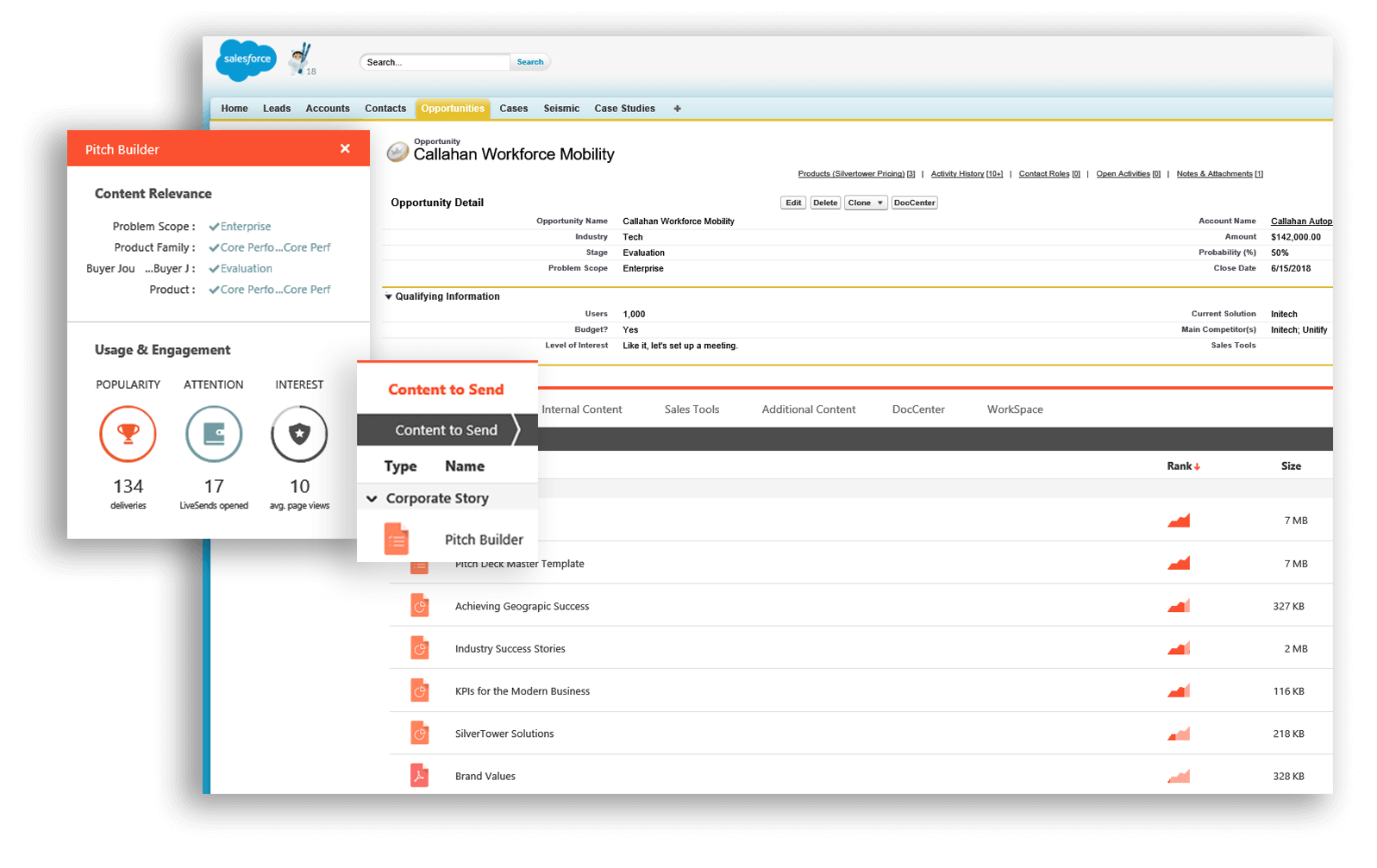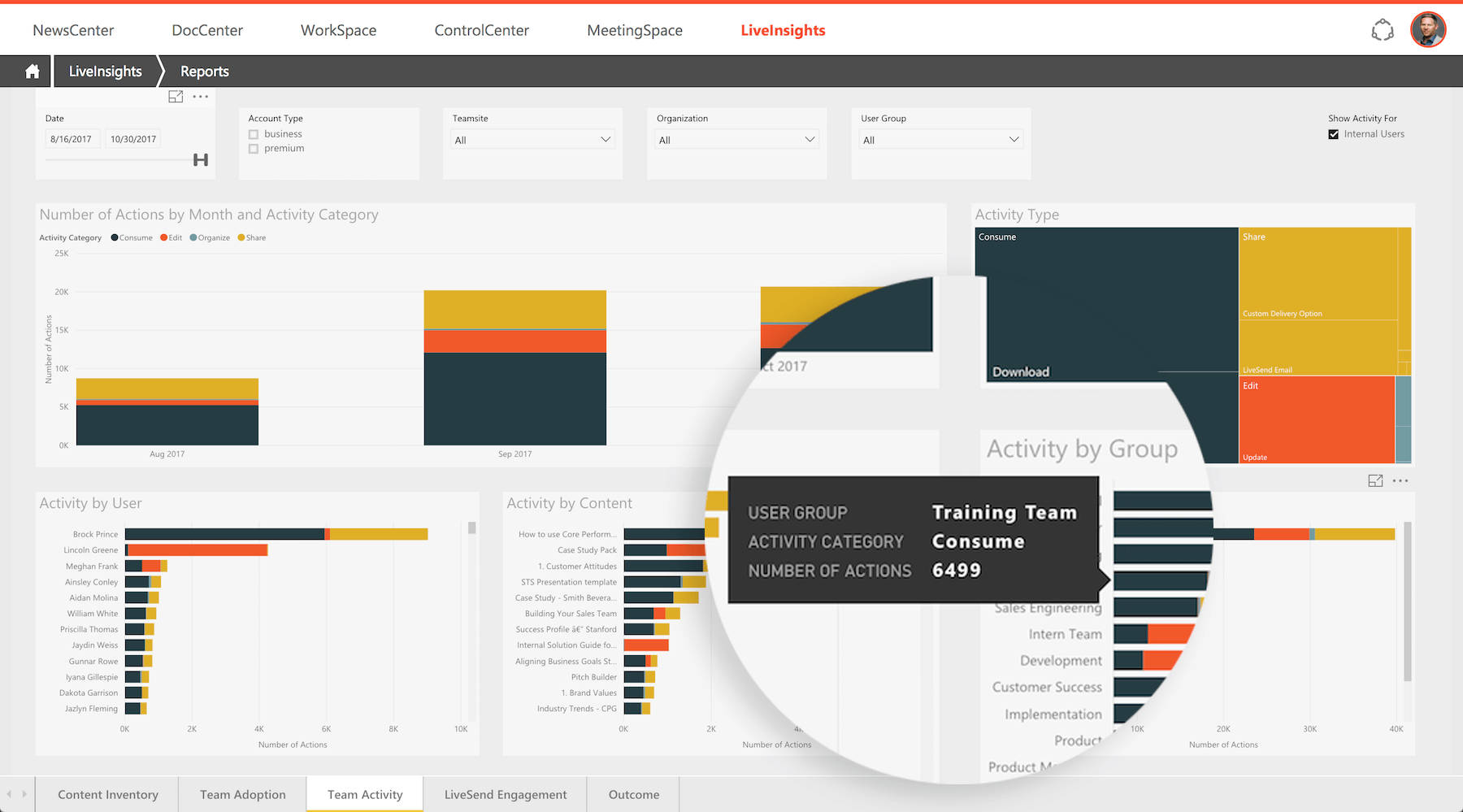 Usage Analytics
Dive into platform adoption and activity data to identify the pieces Sales uses most, then determine whether that content aligns with pieces performing best with buyers.
Engagement Analytics
Improve content effectiveness by monitoring how buyers actually interact with the pieces you create. Identify trends by teams, documents, and views.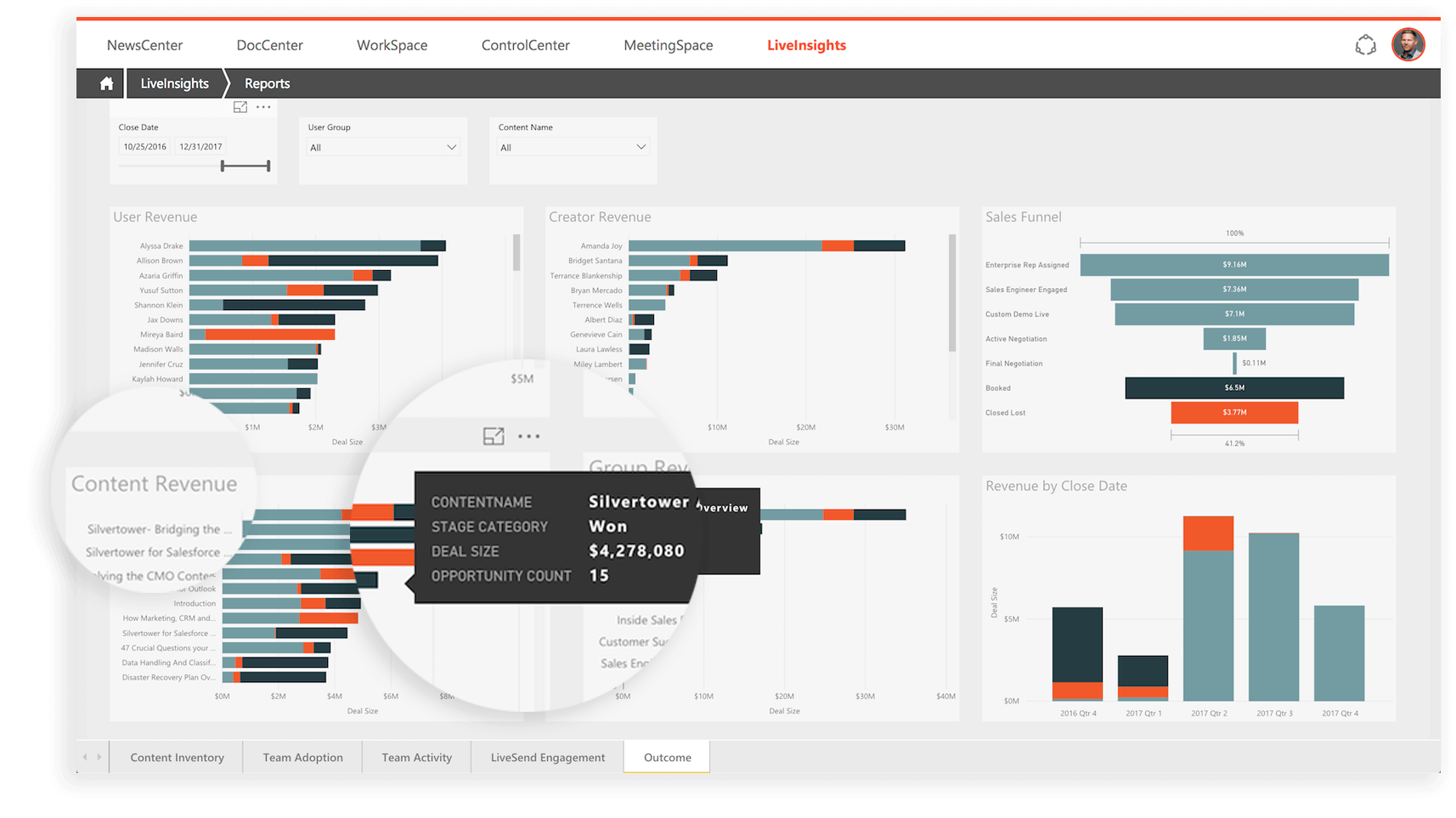 Outcome Analytics
Correlate marketing activity with revenue by reviewing content engagement across sales stages and deals won. Optimize the content that works, eliminate the content that doesn't.
Intelligence Beyond Artificial
Our platform is constantly evolving to position you for success. Understanding past outcomes and using statistical models to forecast the future allows Seismic to reveal actionable insights for your business.
Seismic's Analytics Suite