LESSONLY BY SEISMIC
Rock-star reps aren't born.
They're trained.
Elevate your reps to rock star status
Empower teams to outperform:
Ramp faster
Bring new reps up to speed in weeks–not months, and increase their knowledge retention.
Lessonly by Seismic provides interactive, compelling lessons plus embedded practice sessions based on real-world scenarios, all informed and optimized through analytics.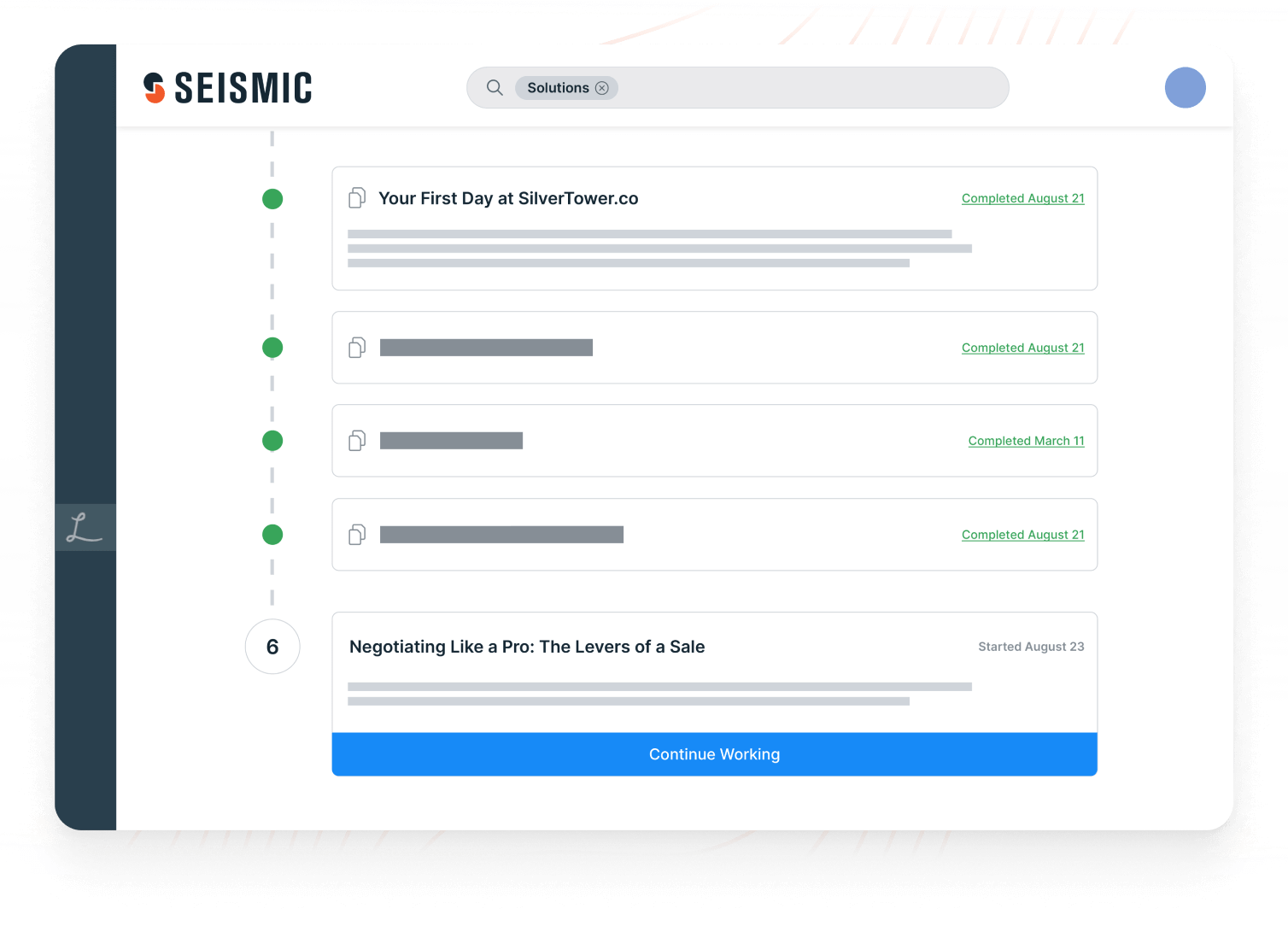 Accelerate readiness
Keep reps up-to-date and ready to sell with ongoing training delivered at the right time and from a single solution.
Certify teams quickly and efficiently by easily developing and delivering interactive training for new product updates and selling scenarios.
Improve performance
Identify the real impact of training on outcomes to uncover opportunities for individualized skill development and coaching.
Lessonly delivers personalized training at scale and makes it easy to create coaching plans to level-up a particular skill for a specific rep.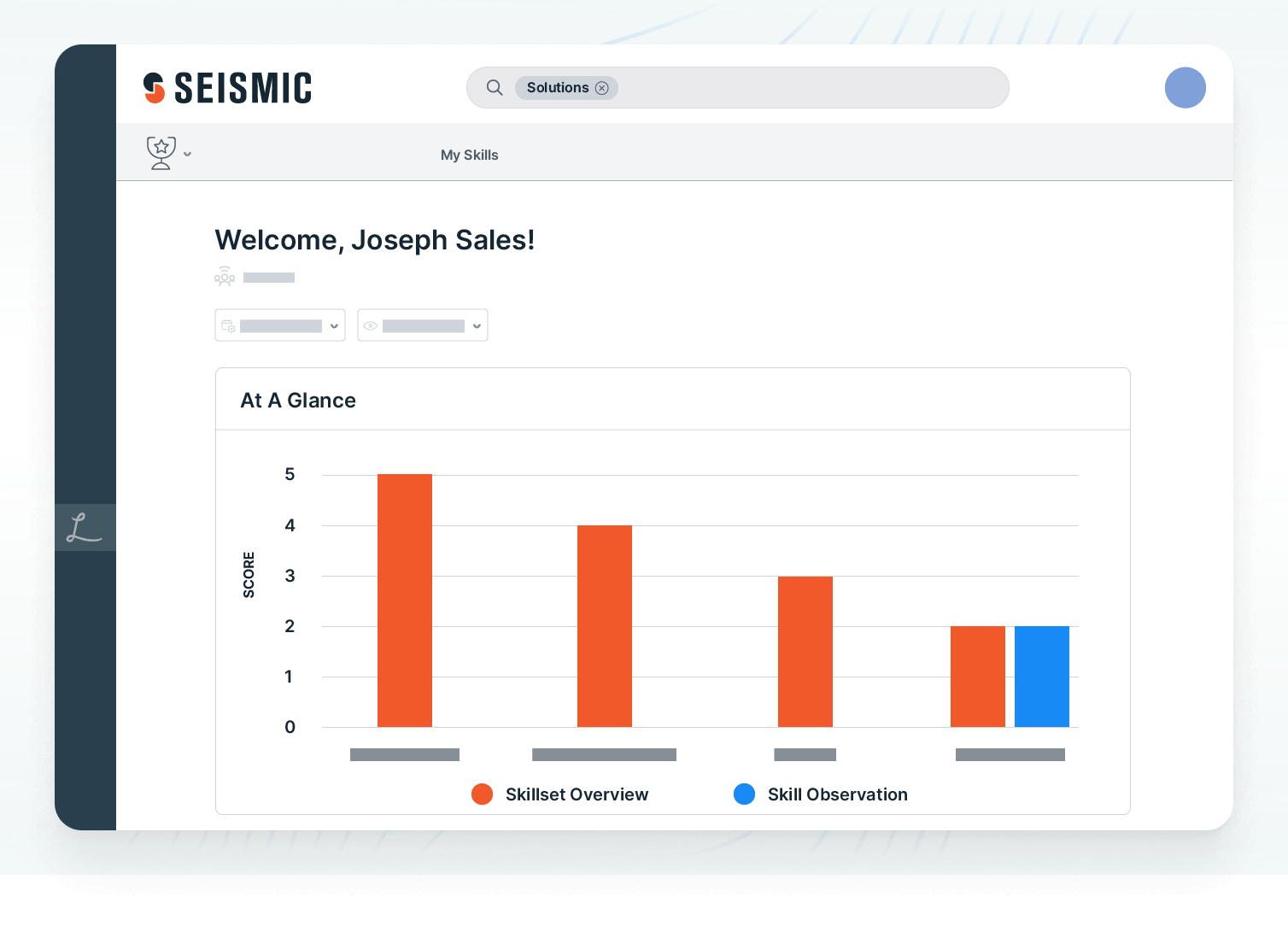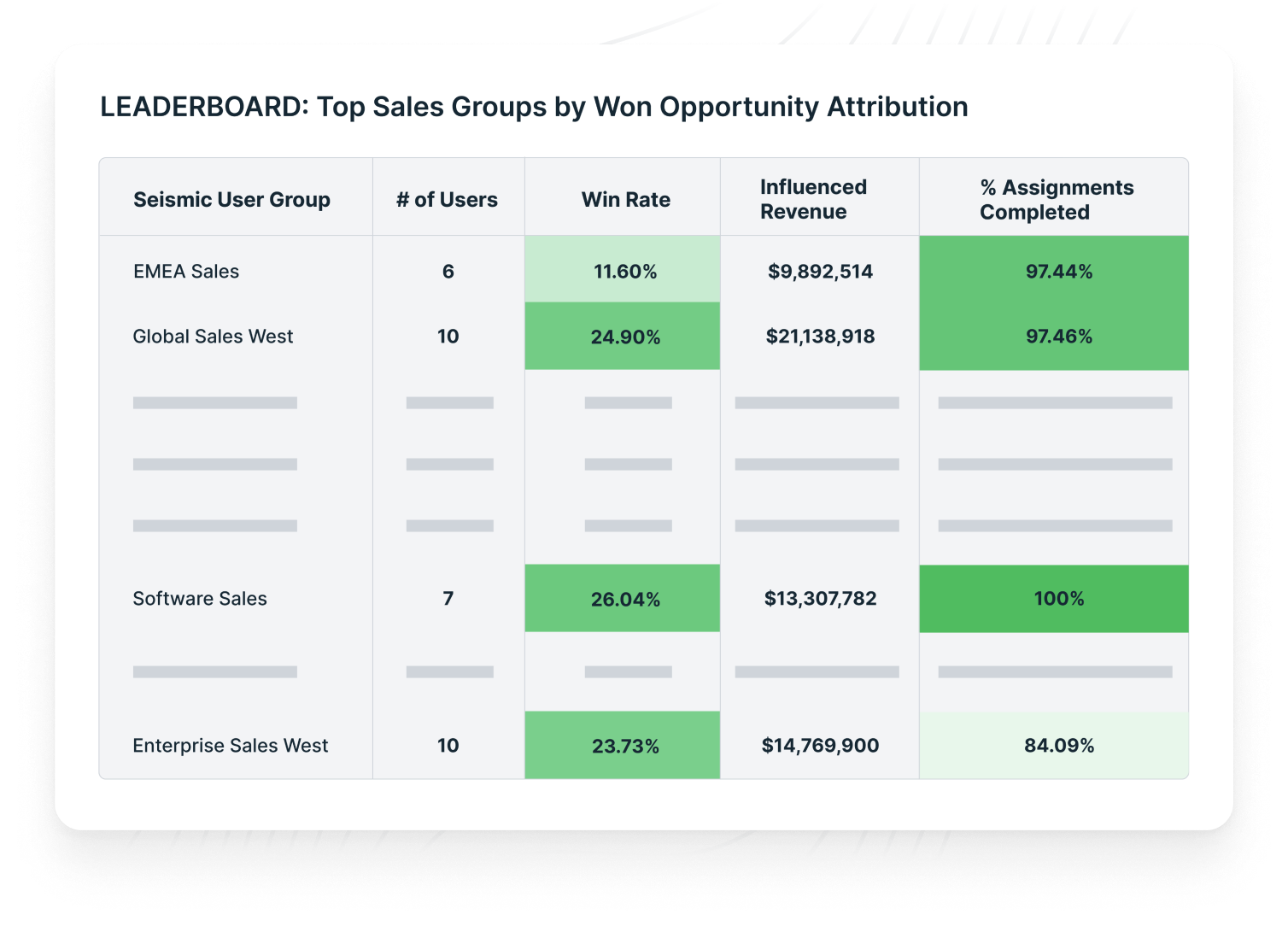 Eliminate learning silos
One place for reps to go, with everything they need–training, coaching, content, and recommendations–delivered at the right time.
View training and completion metrics in one place and, in Seismic, see how training correlates with win rates and influenced revenue.
Read More
ALL-IN-ONE SOLUTION
"We pull in and integrate our lesson content, our tools, and our timelines. That way when a seller says, hey, I have no idea what you're talking about, we can pull them into Seismic and say everything's in one spot for you."
Megan Friedrich
Director of Sales Readiness