MAXIMIZE PERFORMANCE
Empower revenue teams with Seismic's Content Analytics
Deliver actionable content insights, from creation to close
What are revenue teams missing?
Lack of visibility into Sales use of content creates holes that restrict revenue growth:
Marketing doesn't know what
content works—and what doesn't.
Sellers don't know which content engages buyers.
Enablement and Sales leaders can't identify best practices to share with their sellers.
Domo
"With Seismic, we've been able to gain visibility into 'dark data' …We use Seismic to shine light on that data. When we create content, we can look in Seismic to determine what's being used by sales, and what's working and what's not with prospects and customers."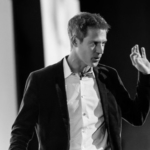 Eric DuerrVP Marketing
TIBC
Seismic enables TIBCO to realize the value of content analytics in ways it could never do before. We have coined a new phrase in my team: content-influenced revenue. With Seismic, I can now analytically see what content, quota carriers used in the opportunity process and I can tie the influence of that content to deals closed. That's a metric no one has ever been able to quantify before at TIBCO."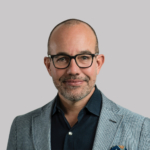 Fred StuderChief Marketing Officer
How does Seismic's
Content Analytics work?
Seismic provides Sales and Marketing teams visibility into what's working and what's not, arming them with the insights to accelerate sales cycles and increase win rates.
White Paper
The Next Era of Sales: AI-Guided Selling
AI will usher in a new era of sales, helping sellers become more effective. Read this white paper to learn what is driving the move to AI-powered selling and what it will look like.
Download the White Paper
Quickly and confidently connect with customers-to-be
Seismic's Content Analytics helps Sales and Marketing teams answer the content questions that accelerate sales and drive revenue.
Sales Teams
See prospect engagement, what content and messaging is working, and what deals are at risk to prioritize follow up.
Stand out from the masses
Capture and keep attention with immersive experiences, wow-ing prospects for 35% more leads in your pipeline.
Speed up sales cycles
Move deals forward 12 days faster with relevant, personalized content for each stage of the sales cycle.
Extend the power of Content Analytics to
your BI and reporting tools of choice and
easily merge with other datasets.