The Importance of Training in Customer Service
Customer service training works. Check out these 15 proven ways to impact your company with improved enablement.
Get the Resource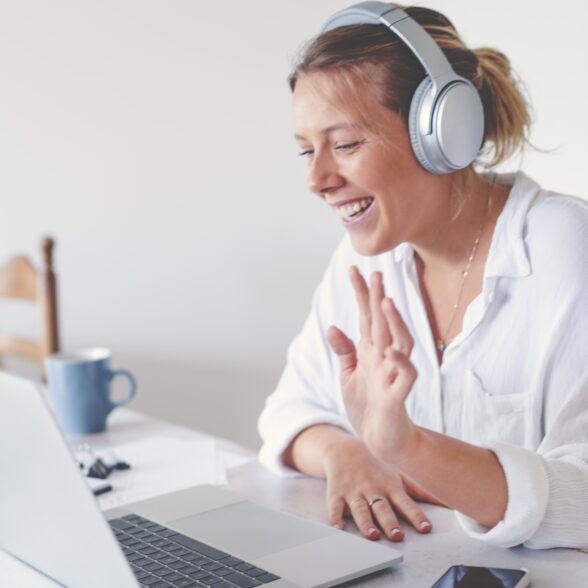 Customer service training can feel monotonous to a learner. The importance of training customer service representatives goes beyond checking a box from the administrative side. If your learners aren't enjoying the learning, they'll likely struggle with retaining the information.
So, why is training important to a business? This is where the importance of being earnest plays into the importance of employee training. A learning system must not only be efficient, but effective. After all, the absence of the latter leads to training issues in the workplace. A trainer can cover as much material as they want, but how much of it will a learner be capable of retaining? If customer service reps aren't believing what they learn, how is it at all possible that they'll be convincing to customers?
The importance of training and development is no stranger to businesses. But what is foreign to these businesses is gathering the answers to these questions from the learners before they jump into creating training.
The benefits of training customer service reps beyond the tangible
Companies and influencers will always preach that there are numerous benefits of training programs. The most popular benefit that companies focus on is how it saves their team resources, but our ebook goes beyond that. For example, employee training statistics show that effective, enjoyable training significantly reduces the turnover rate because employees feel well informed to perform and progress, resulting in genuine job enjoyment. The lack of turnover allows for a company to grow faster, for employees to stay loyal, and for the benefits of training and development in the workplace to be apparent in the long run. Therefore, the importance of job training is directly correlated to the growth of a company.
Types of training for customer service
Customer service training and enablement is only beneficial if it is delivered in an effective and engaging way. When it comes to customer service teams and all the types of training they can choose from, we find that there's generally a winning combination of these three types:
Classroom-style training: A group of new employees sit in on a training session, taking notes while a training professional lectures on the how to's and do's and don'ts of customer service for a company. With the progression of technology, using solely this method is a bit outdated.
Automated training: Automated training uses eLearning software to deliver training to a bulk of individuals. Think of it like classroom-style training, but on a digital platform, and much easier to organize, deliver, and assess materials. For example, instead of printing a myriad of resources and quizzes, and having to take the time to lecture then assess, you can do it all in one fell swoop.
One-on-one training: This kind of training is more like a guidance tool. An employee in a given customer service role, or one who has experienced the same role and has since moved up in the company, will act as a trainer to a new employee. This "learning leader" will be the source for any answers the new employee may need. Generally, the learning leader will spend one or two days showing the new employee the ropes of customer service, then will meet with the new employee once a week to fill in any learning gaps along the way.
Of the three types of training above, automated training is most often used in combination with one of the others. For example, eLearning lessons can help brief an entire class on customer service basics, then once everyone files into the learning session, lecture material can cover more situationally-based topics in accordance to brand specifics. The same goes for one-on-one training; a learner can learn by doing from the get-go because they would have already been briefed on processes and procedures through eLearning. This way, the learning leader answers less menial questions.
The objectives of training in customer service
When developing your employee training methods for customer service, think about the objectives you want to achieve. Objectives of training programs are the ultimate outcome you want from each employee in training. Your objectives of training should be a reflection of the meaning of customer service at your organization. Here are three basic objectives of training and development in an organization that we suggest using for your own customer service team.
Impart veteran and rookie learning: This objective can be reached by fostering a training environment in which seasoned and new employees come together to discuss current and future processes. For example, with an eLearning program you can schedule lessons at a cadence. If a department needs to take a "Good Customer Service Skills" lesson year-round as a refresher, use that opportunity to bring everyone together and discuss changes in communication methods. Then, update the lesson.
Prepare for a second line: Surely, you want all of your employees well-informed enough to progress in the company. With a great learning system in place, the likelihood of that is high, and turnover is low. Great onboarding and training can get employees performing in their role and passionate about their job.
Expand customer knowledge: Each customer service employee should be fluent in product knowledge and company processes and procedures. If your new team isn't conveying that correctly to customers, customers get frustrated and drop off. To be able to communicate effectively to customers your customer service team needs to know what they are talking about. That way, they can elaborate clearly when answering questions and concerns, and in turn figure out the best solution for a customer.
Empower support teams to outperform
Streamline training, decrease onboarding time, and deliver coaching at scale with Seismic.
Good customer service defined by your eLearning
The meaning of customer service is one rooted in each and every role in your company. It's the communication, problem-solving, and product improvements your company offers customers. The ability to walk into work and know that every department is one the same page and ready to help clients proves the importance of corporate training.
For a customer-facing team, it's all about proper conveyance. This team is talking to customers daily. When you're bringing someone new to the team, make sure they ramp up just as well as the others did by having concrete and consistent training materials in place.
If your team is just learning the ropes of customer service, it's probably necessary to cover the high-level basics. While a lot of this subject matter is intuitive, delivering this kind of material might leave your customer service employees with gaps to fill in accordance to the brand and its messaging. When there are gaps to fill, they will be filled with personal judgment and preferences. This leads to inconsistencies across service levels and a bad service reputation for your company. At the end of the day, your training materials should be very detailed so that no stone is left unturned. That means they should answer every possible question with next-step guidance.
Whatever learning platform you use for your customer service training, build out the framework with your objectives and learners in mind. As a brand, there are certain characteristics of customer service you want each representative to keep consistent when talking with customers. How would you provide excellent customer service to a confused customer? More than likely, it starts with discovery questions. But in what order? What's the criteria that defines good customer service skills in retail? How can you summarize all the material in a resource that customer service employees can reference quickly? Using a learning platform that stores the answers to all of these questions is key to good customer service.
It's also helpful to sprinkle in examples of good customer service throughout your training materials. Training for employees shouldn't be a monotonous experience. It's the foundation for their future performance. If proper training in the workplace isn't taken care of, the company and the employee will struggle.
We also suggest creating short, bite-size lessons for your learners. Learners are less hesitant to jump into learning something if the material is brought on at a cadence. They'll feel more inclined to absorb the information within each lesson as well. Think of it this way: if you hand someone a thick textbook and require them to read it in two days, chances are very little of the information will be retained. Whereas if you give a learner the same textbook and require them to read a chapter a day, that learner can focus their attention on the material instead of the pressure of simply completing the task on time.
See the benefits with the best customer service training programs
Customer service training and enablement is more than a tool to educate your support reps and agents. It's the solution you need to deliver exceptional levels of customer service time and time again. From equipping reps and agents with crucial skills to keeping them on the same page, customer service training ensures your team is delivering consistent service.
Still skeptical? Check out the ebookThe Business Impact of Customer Service Training & Enablement to see 15 stats that answer the question, "Why is customer service training important?" If you're ready to improve your business outcomes, then we can help.
Related resources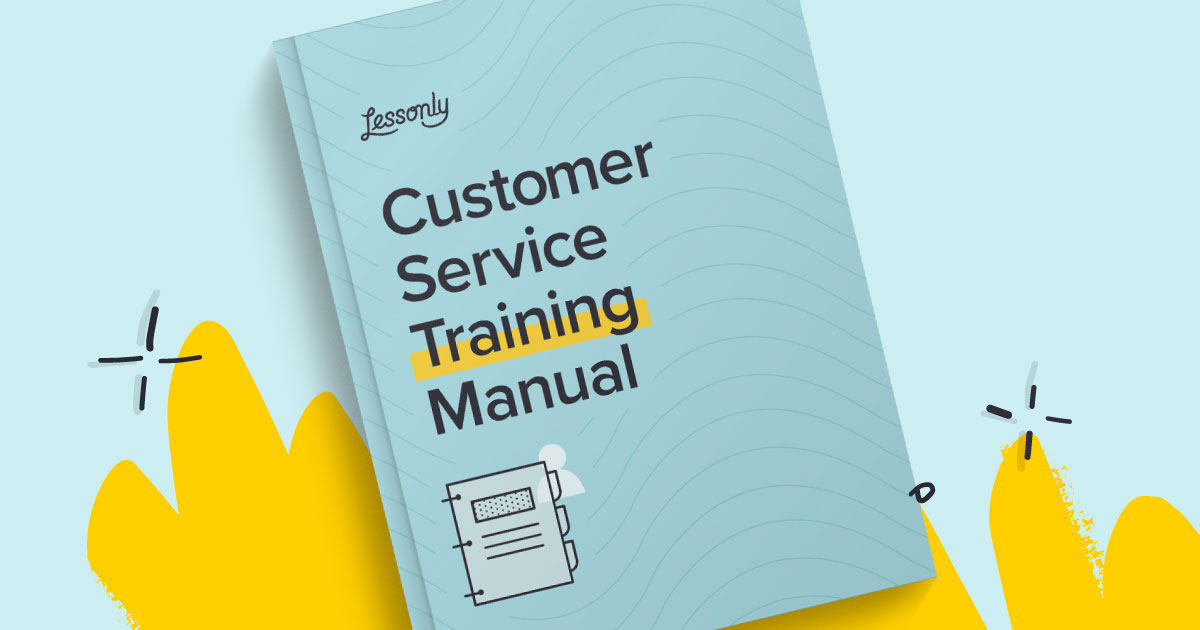 Free Customer Service Training Manual Template
Looking for the best customer service training manual? Download our free manual template to deliver great training to your support team.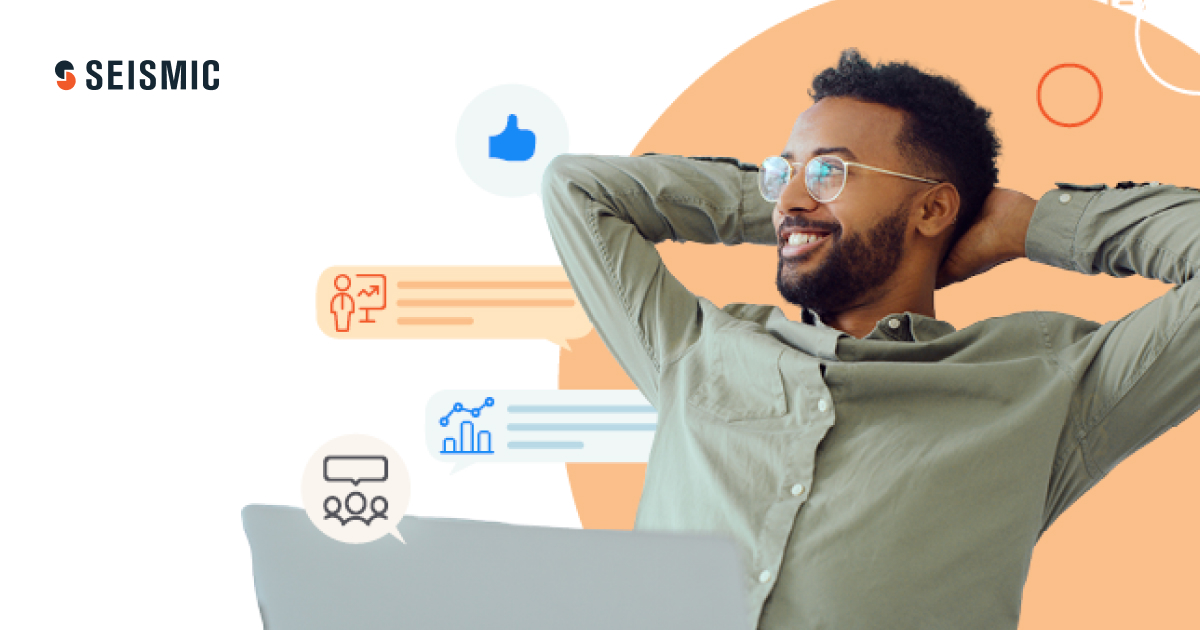 Riding the Next Wave of Enablement: The Ultimate Guide
A lot that goes into making enablement—and sellers—a success. Our ultimate guide breaks down what you need to win.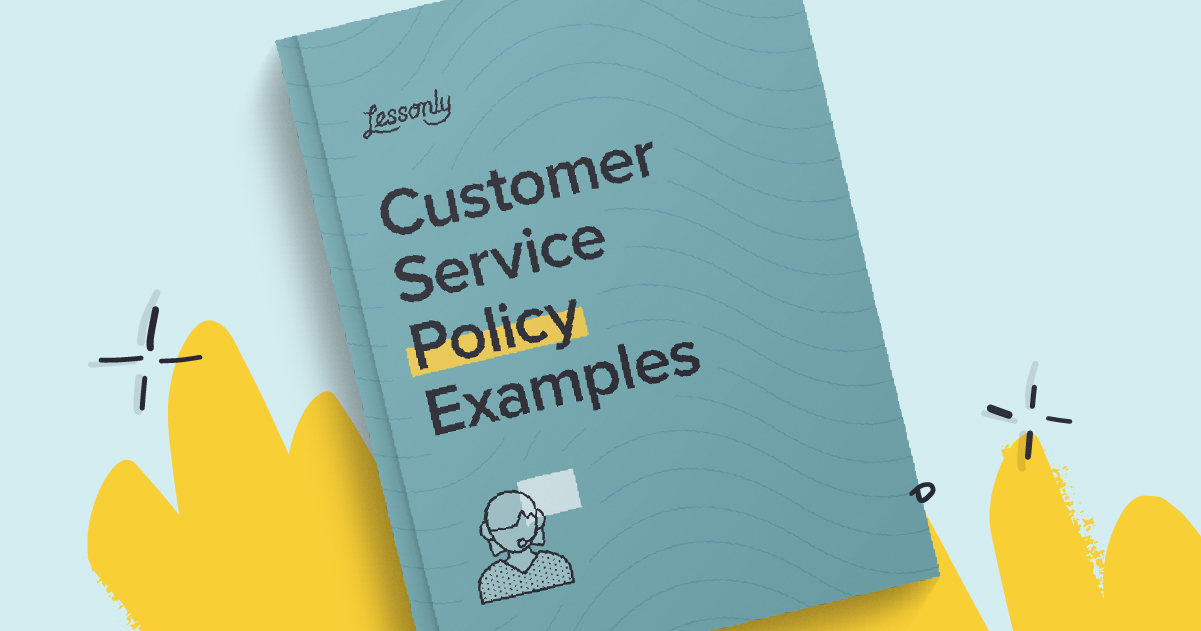 Free customer service policy example
To have great customer service, you need a great customer service policy. Click here for a free example to get started!