75 Lessons for Your Sales Training Program
Reimagine a sales training program that onboards every new team member quickly with phenomenal results. Get 75 ideas for improvement that you can implement with your sales team today!
Get the Resource
The first few months on the job is critical for sales reps. During this time, there's a lot of information and skills to learn to get up to speed, hit quota, and become an all-star rep.
It's no secret that onboarding sales reps is a big challenge. In fact, 22% of organizations have no formal onboarding program and 60% fail to set milestones for new reps. But building a strong sales onboarding program is the best way to engage new reps, increase retention, and drive sales performance. Instead of simply checking a box with annual sales training, organizations need to build and deliver a training program that helps reps learn, practice, and perform like never before.
Despite the importance of sales training programs, onboarding is a pain point for many companies. Most sales leaders we talked to say that onboarding plans take too long and fail to thoroughly prepare reps for the role.
Sales training topics for a top sales training program
Today's sales reps have to navigate a quickly changing business landscape, meet the increasing needs of prospects, and cultivate lasting relationships. The best sales training programs recognize and prioritize a variety of skills to do all of these things and more. If you're trying to figure out what to cover in sales training, our guide features 75 sales training ideas that focus on hard and soft skills training. Here's a glimpse at some of the topics we tackle in this free sales training program guide.
Sales overview: Every rep should understand how their sales team operates and what to expect in their role.
Best practices: It's beneficial to share winning sales strategies and best practices across the team. This gives every rep the content they need for any situation.
Buyer personas: Buyer personas help sales reps better understand their customers. Companies may also have more than one persona, so it's important to deliver training on each one.
Understanding the tech stack: Sales teams use numerous software applications. Break down and provide training on each piece in a micro-learning format for easy consumption.
Prospecting: Prospecting is a huge undertaking for sales reps. That's why the best programs include tips and tricks for emails, calls, and other helpful communication touchpoints.
Making a first call: Cold calling can be intimidating. Outline important characteristics of successful cold calling that gives reps the confidence to pick up the phone.
Setting meetings: There's a lot of work that goes into setting a meeting with a prospect. Sales training programs should break down every touchpoint and task that goes into scheduling a meeting.
Delivering demos: A personalized demo is a great sales tool. Help reps learn the basics of delivering a demo and provide guidance about what makes for a successful conversation.
Communicating pricing: Pricing is a critical conversation in the buying process. Provide reps with a high-level overview of pricing strategy for products and services.
Closing deals: Finally, it's crucial to show reps what needs to happen to close a deal and what happens after a contract is signed.
Some of our favorite sales training program examples provide reps with skill assessments, practice opportunities, and feedback. Our guide also includes lesson ideas that help leaders implement these elements into their onboarding program.
Assessments and certifications: Instead of hoping that training simply sticks, give reps assessments to gauge their process. Great sales onboarding programs use knowledge checks and quizzes to ensure reps master key concepts.
Practice scenarios: Practice is a critical component of sales training. Help reps hone their skills with realistic practice scenarios like negotiating and overcoming customer objections.
Feedback and coaching: The best sales managers are phenomenal coaches. Whether refining a pitch or closing a deal, reps who get helpful feedback and coaching from their managers improve faster.
Empower sales teams to outperform
Streamline enablement, ramp sellers faster, and deliver coaching at scale with Seismic.
Types of sales training programs
Sure, there are plenty of sales training programs that already exist. From Dale Carnegie Sales Training to Zig Ziglar, these programs include workshops and courses that tackle common sales topics. While these can be helpful, we believe that the best training programs address specific team needs and company goals. Our sales training guide can easily be customized to address your team's training needs including:
Sales training for beginners: There are some skills and basics that every new sales rep has to master. Sales training courses for beginners are informative, educational, and bring new reps up-to-speed with the best sales techniques.
Software sales training: If your company is selling new software, software sales training can help your team build sales skills, uncover opportunities, and improve sales management.
B2B sales training: B2B, or business to business selling, usually includes higher prices, longer sales cycles, and multiple touchpoints. B2B sales training is tailored to your industry and provides reps with job aids and tools they need on a daily basis.
B2C sales training: B2C, also known as business to consumer selling, targets individual buyers. This includes physical storefronts, e-commerce, and services. B2C sales training focuses on audiences, brand loyalty, and personalized marketing.
B2C sales training: B2C, also known as business to consumer selling, targets individual buyers. This includes physical storefronts, e-commerce, and services. B2C sales training focuses on audiences, brand loyalty, and personalized marketing.
It's time to transform your sales onboarding plan
For some companies, it can be a daunting task to try to create the perfect sales training program. Others may simply stick with the same onboarding plan that they've used for years. While evolving your sales training program does take dedication and intentionality, it will also reap plenty of rewards.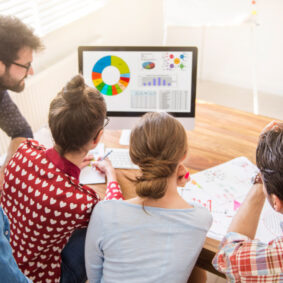 The sales world has changed a lot over the last 20 years. Sales training should too. For truly great sales success, leaders need to deliver training that enables reps to do their best work. And while no two sales training programs look the same, this ebook gives you a great foundation to create a world-class training program.
How to use this sales enablement onboarding guide
We put together a list of 75 lessons that can be used as an effective 90 day action plan for sales. Managers can use these ideas to update their existing SDR playbook or create a new hire sales training plan from scratch. Or, take some of these ideas and fit them into a 30, 60, 90 day plan for managers. What's great about this template is that it can be used in a variety of ways and timeframes that work for your team.
This onboarding plan organizes important areas of sales training across five onboarding phases during the first three months of a rep's tenure. Within each phase, lessons are organized by sales training topics and skills. Each phase includes:
Important skills and knowledge reps need to succeed.
Practice exercises where reps can hone newly learned skills.
A check-in or certification stage with coaching and feedback.
We hope this sales training curriculum helps you reimagine a sales training program that leads to successful onboarding, streamlined enablement, and more sales.
Related resources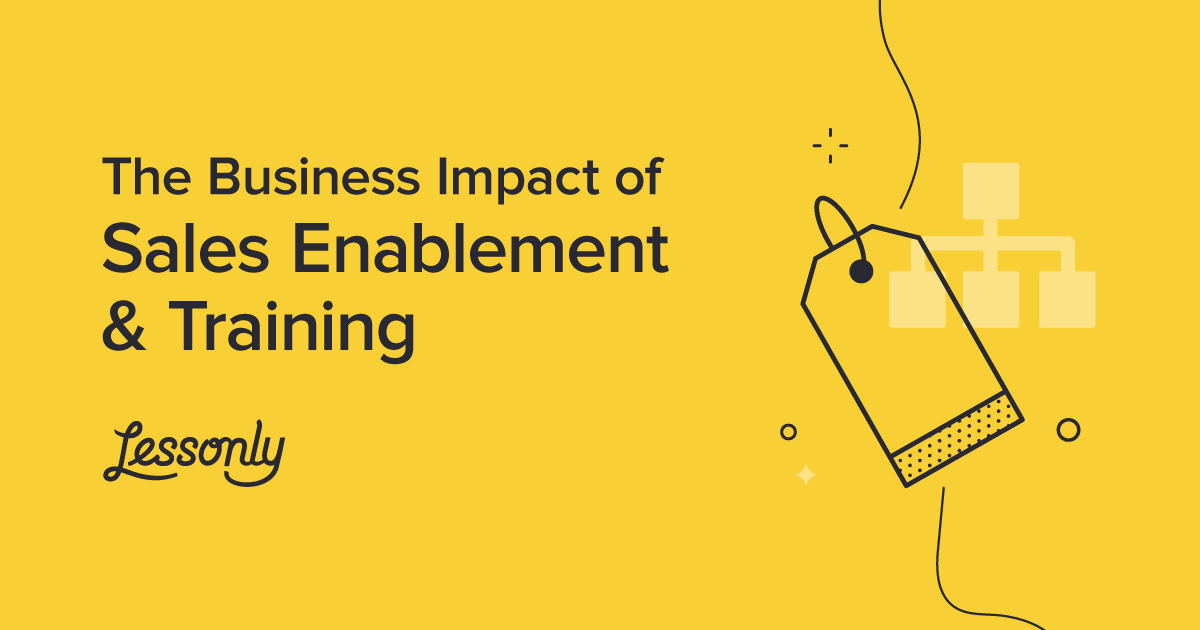 The Business Impact of Sales Training and Enablement
Sales training works! Check out 15 proven ways to influence your company's sales outcomes in this impactful guide.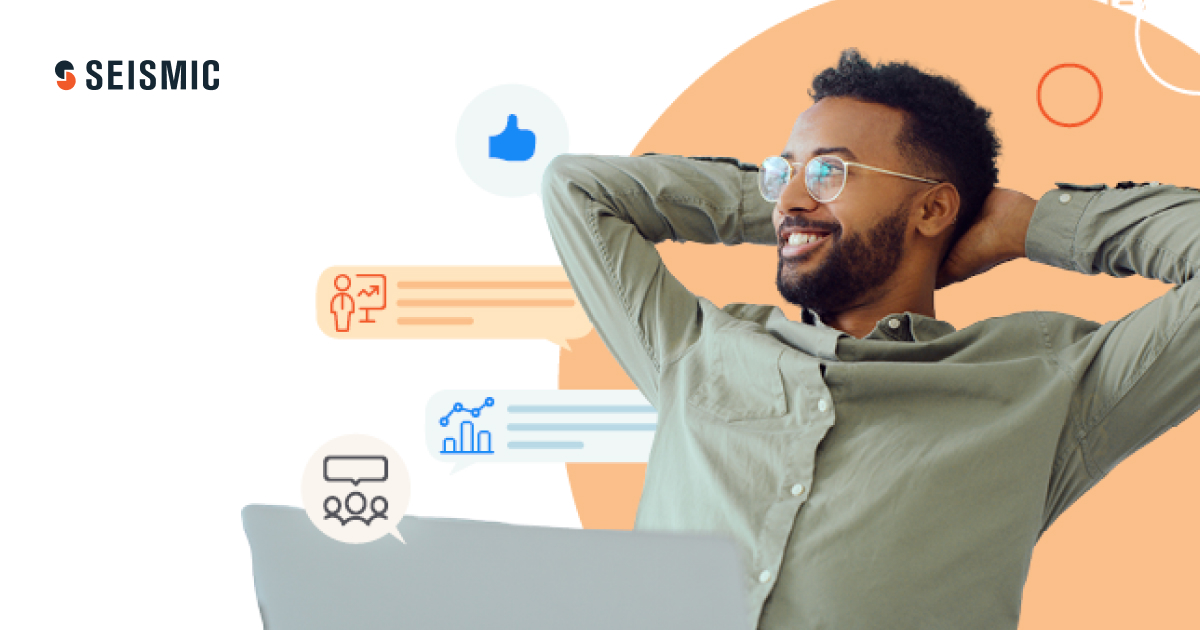 Riding the Next Wave of Enablement: The Ultimate Guide
A lot that goes into making enablement—and sellers—a success. Our ultimate guide breaks down what you need to win.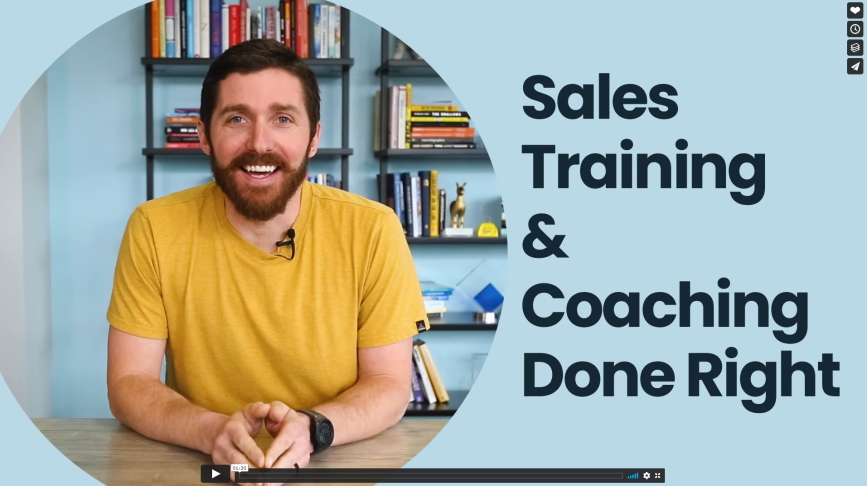 Sales Training & Coaching Done Right
Deliver consistent, measurable coaching at scale so sellers get the feedback they need to close bigger deals faster.