Get your Free Customer Service Training Manual Template
Achieve consistent and thorough customer service training with this manual.
Get the Resource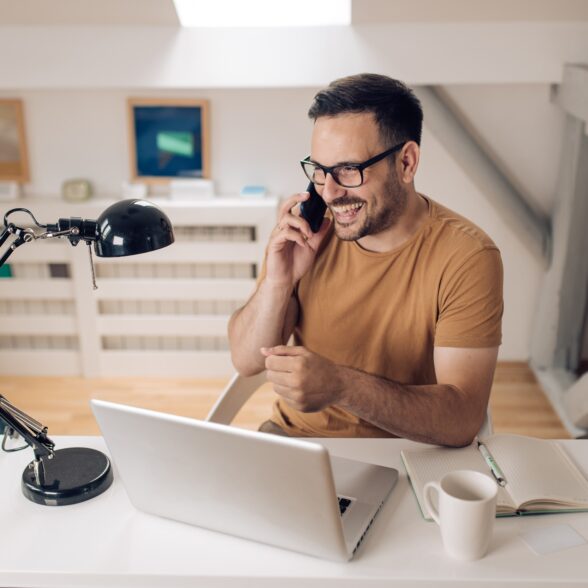 Consistent and thorough customer service training is essential—even when customers already seem satisfied. LinkedIn reports that only 4% of disappointed customers complain to staff members, but nine out of 10 never return. Internal customer service training must be standardized to avoid serious discrepancies that result in customer churn. Without a single training plan in place, managers and co-workers may train each staff member to use different techniques. This can lead to conflict or dissatisfaction when every employee treats customers differently.
For example, shoppers may become frustrated if some cashiers accept coupons on sale items, while others do not. The same goes for arbitrary responses to special requests, product returns, or pricing disputes. When businesses deliver consistent education on customer service skills, customers get better service. Fortunately, there's a convenient way to keep everyone on the same page. A detailed customer service training manual ensures that every representative learns the same basic concepts, practices, and policies. It also makes customer service skills training more efficient. Trainers can easily refer to a company's manual when they have questions about the appropriate strategies to teach. They don't have to guess or spend time asking supervisors or other company leaders for information.
If you don't have a customer service training manual of your own, feel free to download this one to be able to:
Provide consistent customer service training for employees
Identify the most important customer service training topics for your team
Train employees more quickly with effective customer service training exercises
Ensure customers are treated equally
What's included in this customer service training manual template
You may wonder how you'll ever find the time to create a staff training manual for your company. It could take days to write one from scratch and even longer to thoroughly edit it. Sure, you could hire someone else, but they probably wouldn't be familiar with your organization or its customers. Save time and money with our free customer service training manual template. It covers the basic concepts that every customer service team should know—but is easy to modify and edit as needed. Plus, it helps staff members know how supervisors will assess their skills: Is it more important to act friendly and helpful or to boost today's net profits? This template features basic principles, do's and don'ts, and training tips for your customer service team so that they'll always be on the same page.
Customer care training manual benefits
One crucial benefit of a training manual is that it describes a standard process for interacting with customers. Such processes usually involve steps that staff members can follow in most situations. For example, a customer service representative could greet a customer, take time to listen to their problem, suggest a solution, answer their questions, and encourage the relationship. While you may choose to employ separate procedures for complaints, returns, or other transactions, it's best to have a single process that applies to most situations. These helpful guidelines expedite and simplify every interaction with customers. It's also important to highlight these processes in your customer care training manual and periodically discuss them with staff members. This ensures that everyone takes the right steps to satisfy customers in a way that doesn't create double standards or confusion. Our customer service training manual can help you get started.
Empower support teams to outperform
Streamline training, decrease onboarding time, and deliver coaching at scale with Seismic.
Customer service training topics to include in your manual
Customer service training manuals can take many forms. But no matter what type of customer service training template you create, there are a number of items and topics that should be included. Let's take a look five can't-miss customer service training topics:
Training manual introduction: First thing's first: you need to provide a warm welcome and introduction that highlights why your manual is important for employees and what they can expect to learn from it.
Definition of customer service: This is fundamental to every customer service team, and should explicitly define how your organization defines "service." This provides a clear direction for every team member so they can address customer needs and bring the vision of service to life.
Soft skills: Soft skills are essential for a successful customer service interaction. And there are a number of soft skills that every top-notch rep should know. A few customer service training examples include active listening, communication, empathy, flexibility, and problem-solving.

Remember, effective communication training activities can be fun, engaging, interactive, and collaborative. Teaching communication skills is necessary, but it's also important to incorporate creative training strategies. For example, communication skills games and activities should incorporate both speaking and listening. Sometimes we forget the importance of listening in communication as well, so be sure to take some time for specific listening activities.
Customer service policy examples: Essentially, this includes the do's and don'ts for your customer service team. For example, how far can they go to solve a customer's problem? Or, what process do they need to follow to make a special exception for a return? Be sure to include answers to these unique situations and more.
Product and service knowledge: You can't expect customer service reps to provide excellent service if they don't understand the ins and outs of your products and services. Ensure your training manual features a comprehensive look at everything new reps need to know about what your company offers to customers.
Customer service training by industry
In many ways, serving customers is the same in any industry. Every business answers questions, responds to special requests, and fields the occasional complaint. Nonetheless, some topics apply specifically to certain industries. For example, only a retail customer service training manual would need to tell a cashier what to do when there's only one "buy-one-get-one-free" item on the shelf. Manuals for food servers and cooks should explain how to handle requests that send meals back to the kitchen, while other manuals must address ways to communicate with certain groups of people. Businesses like banks, medical offices, or pharmacies must pay extra attention to educating their employees about privacy and should share tips on discreet communication. A customer service training manual for hotels ought to prepare the staff to solve these problems fairly. At the same time, it's fine, and even encouraged, to borrow ideas from other industries. In fact, according to Forbes, Apple has successfully used hotel service techniques in its retail stores.
Customer care training manual formats
Training manual examples and templates come in a range of different file formats. It's important to choose a format that matches your favorite delivery method. For example:
A customer service training manual PDF is easy to print or view on any computer which makes it simple for reps to view when they need it.
If you would like to showcase your customer service tips in a presentation, consider using a customer service training manual PowerPoint file. This type of presentation may also include more training manual designs like animation, slide transitions or sound effects for engaging training.
No matter what type of customer care training manual format you decide on, there are a few important things to keep in mind.
Make sure it's easily accessible and in a central location so your team can access it on demand.
Make it searchable so they can easily find a certain topic or section without searching through pages and pages of information.
Make sure it's updated on an ongoing basis. Customer service rapidly changes, so ensure your training manual can easily be updated to keep pace with the changes of your business.
How to create a customer service training program with this manual
This customer service training manual is a great first step to help you create your organization's customer service training program. When it comes to what's next, here are four steps to consider for creating world-class customer service training.
Assess your current training efforts: Talk to your customer service agents to identify success and challenges with your current training efforts. Are there topics or skills in addition to those listed in this training manual that agents feel they need additional training on? If so, be sure to incorporate their feedback and create a customer service training program outline that lists everything training needs to include.
Plan: Once you've talked to your team, it's time to create a customer service training program outline that lists everything training needs to include. Be sure to also identify your outcomes and objectives as the best customer service training programs also have concrete milestones for creation, delivery, and tracking.
Build: Now it's time to actually create your customer service training modules. We're big fans of using online customer service training software to deliver bite-sized lessons.
Learn: Now it's time to deliver training to your agents. Be sure to make training content easily accessible and available on-demand so your agents can revisit training when and where they need it.
Turn your customer service training plan into real results
Lessonly by Seismic works with thousands of customer service teams to develop and update their training plans. Plus, our training and coaching software makes it easy to deliver your manual in the form of the best online customer service training that your team will love.
Related resources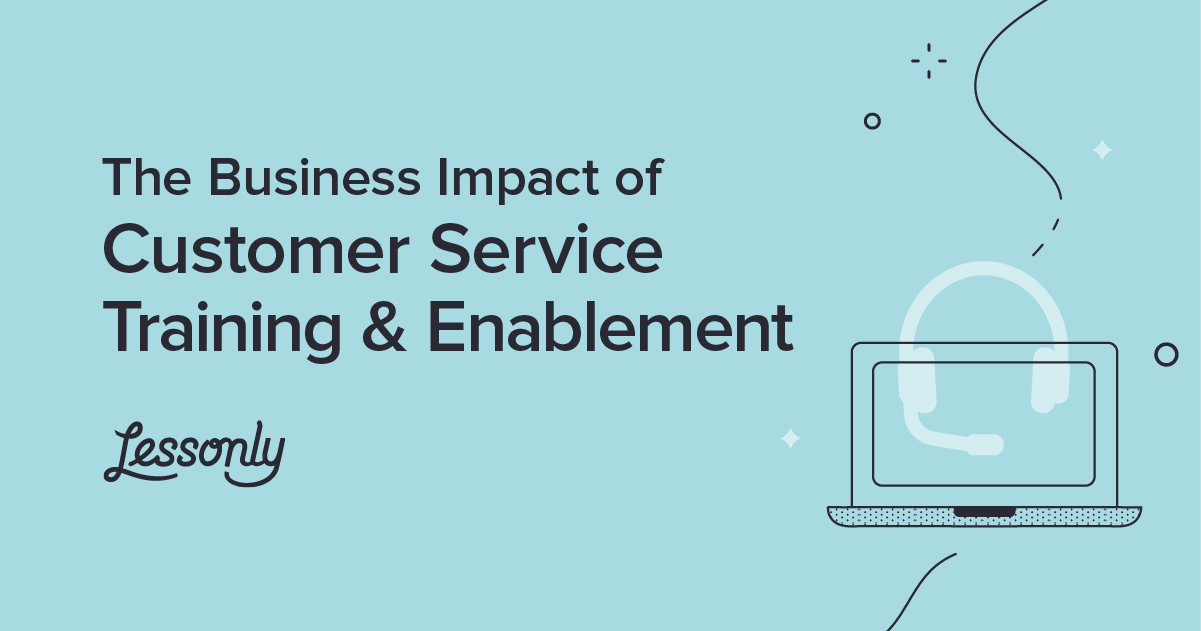 The Importance of Training in Customer Service
The importance of training customer service representatives goes beyond just checking a completed box.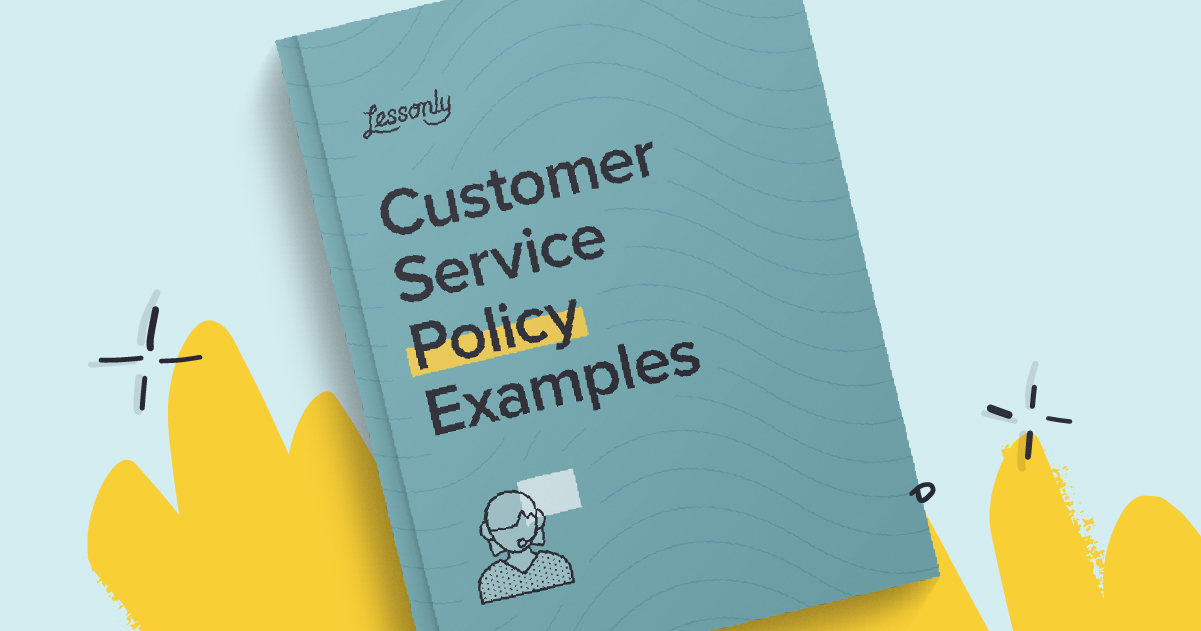 Free Customer Service Policy Example
To have great customer service, you need a great customer service policy. Click here for a free example to get started!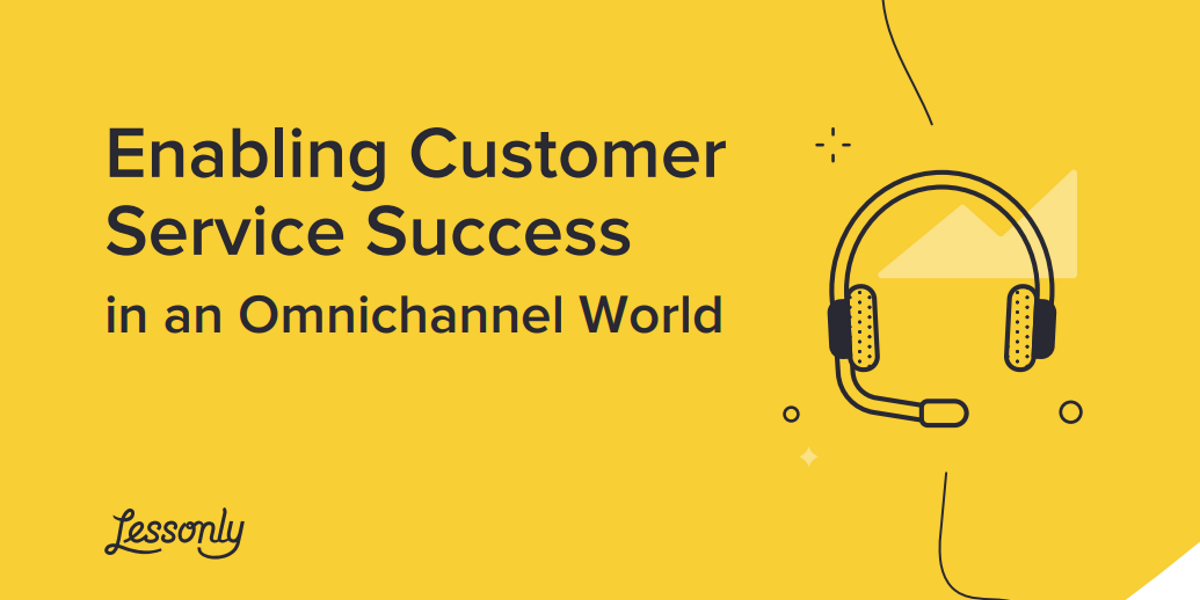 Enabling Customer Service Success in an Omnichannel World
Empowered customer service reps deliver amazing service across every channel. Get expert tips for great training and enablement here!