Get your Free Employee Evaluation Form Template
This template will ensure your reviews for sellers stay consistent and effective.
Get the Resource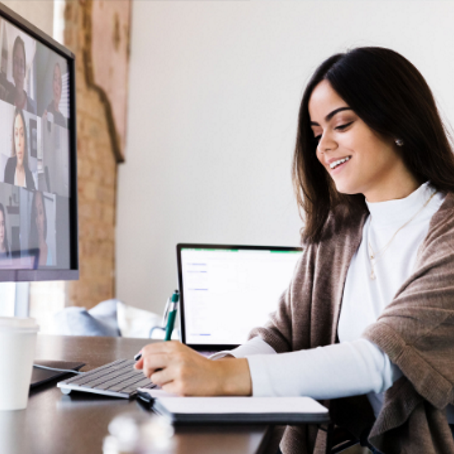 There's simply no denying the importance of conducting regular employee performance reviews at your business. Not only does an employee performance evaluation help you to identify an employee's strengths and weaknesses (thus identifying areas where further training may be needed), but these evaluations can also:
Provide employees with deserved recognition
Help you set clear performance goals
Better motivate employees
Of course, in order to conduct an accurate evaluation, you'll need a reliable and thorough employee evaluation form on which to rely. An employee review form will allow you to conduct objective evaluations with less chance of bias. Many organizations create their own employee performance review forms, but this can be time-consuming. For business owners looking to save time, money, and resources, it may make more sense to utilize a pre-made employee performance evaluation form, such as the template above.
Employee evaluation template
There are many reasons as to why it may make more sense for your company to use a performance review template rather than coming up with your own. For starters, using an employee performance review template will save you and other leaders from having to create one, which saves your company money. Furthermore, when you utilize an employee performance evaluation template, you can ensure the best chances of a fair, objective, and unbiased evaluation–especially compared to situations where a consistent form isn't used at all.
Consistency is key when evaluating employees. Making sure you use the same employee evaluation form template with each performance review is a must if you want to get an accurate and fair idea of each employee's successes and struggles. Furthermore, business owners who haven't used evaluation forms before may wish to peruse some performance evaluation examples. Utilizing employee evaluation examples can help managers get a better idea of how to successfully fill out a form.
Enable teams to outperform
Streamline enablement, train faster, and deliver coaching at scale with Seismic.
How to write an employee performance evaluation
Another important component of a successful employee performance evaluation is a written performance review, which provides workers with a tangible document they can refer to as they work to become a better employee. Unfortunately, not all managers know how to write an employee performance evaluation. Specifically, they're unsure of what employee evaluation verbiage and employee evaluation comments to leave.
Generally, when it comes to employee evaluation phrases, it's best to be honest and to offer as much constructive criticism as possible. In terms of employee performance review phrases, it's best to offer criticism in between positive employee performance review comments. For example, you might write that an employee "is doing a great job interacting with customers," but that he or she "needs to work on specific sales techniques," followed by another positive praise.
Employee self-evaluation form
There are many benefits that come along with having workers complete their own evaluations as well. For starters, self-reviews allow employees to take more accountability for their actions in the workplace. Furthermore, many employees find that self-reviews give them a chance to clarify their own career goals while helping them to feel like they're more involved with the review process, rather than leaving them feeling like it's all in the hands of management. Finally, if a worker's perceptions differ from that of management, this can be made clear before the performance review meeting so that it can be addressed properly.
Those who have never utilized self-review in their workplaces before may also find it beneficial to review some employee self-evaluation examples, which can help managers get a better idea of what types of questions their employees will be faced with.
Employee evaluation questions
If you're new to the process of conducting employee performance reviews, you may have some questions. After all, you want to make sure that the process goes as smoothly as possible and that everybody in your company benefits from the reviews themselves. Here are some answers to a few of the most common employee evaluation questions.
How often should performance reviews be conducted?
Generally, it's a good idea to conduct performance reviews on all employees at least once per year. Some companies will do them every six months, but anything more than that may not be very productive and may actually hurt your employees' work ethic. Be sure that all of your employees are aware of your company's performance review cycle so they know what to expect and when.
What's the best way to deliver a performance review?
Performance reviews can be delivered in the form of a written document, as this gives workers a tangible document that they can read and refer to as needed. However, managers should also make sure to hold a performance review meeting with each employee so that the results of the review can be discussed openly and honestly.
Another option, like the one above, would be to deliver the review in an electronic format that is stored and measured for as long as is needed. This way, both manager and employee can have access to the most up to date information at any time.
How should employee performance reviews be stored?
Finally, managers need to make sure that they can track their employees' progress over time by having a reliable storage and updating system for these reviews. The best way to do this is to have a means for storing them both in electronic and paper form. Setting up a system with the company's human resources department and making sure it's kept up with consistently is an absolute must in these cases.
Related resources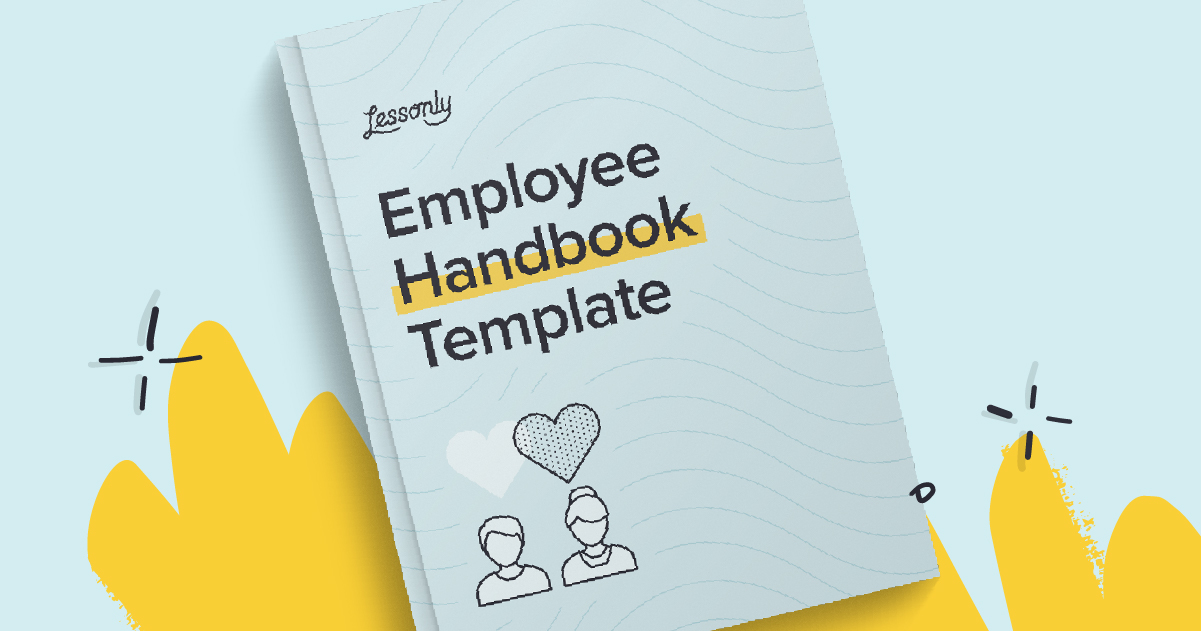 Free Employee Handbook Template
Throw out your old and boring handbook. Our free template is jam-packed with ideas for your new and improved handbook. Download now!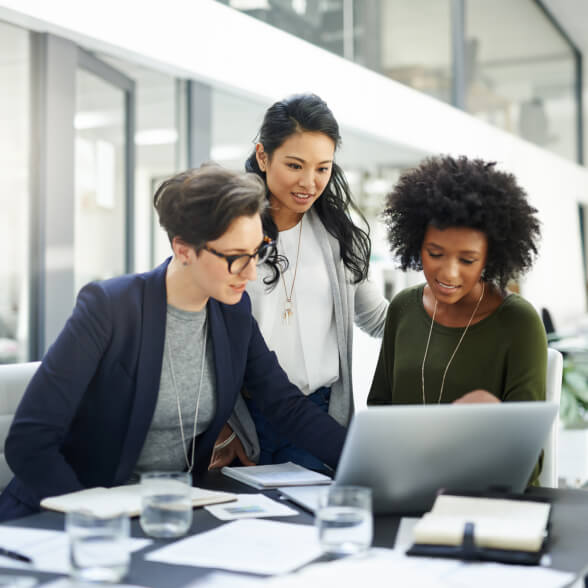 Communication Skills Tips
Your people are your most valuable asset — give them the best possible path to success with a shiny new training plan template.
Onboarding Process Flow Chart
Deliver consistent, measurable coaching at scale so sellers get the feedback they need to close bigger deals faster.