Free Employee Training Plan Template
Your sellers are your most valuable asset—give them the best possible path to success with a shiny new training plan template.
Get the Resource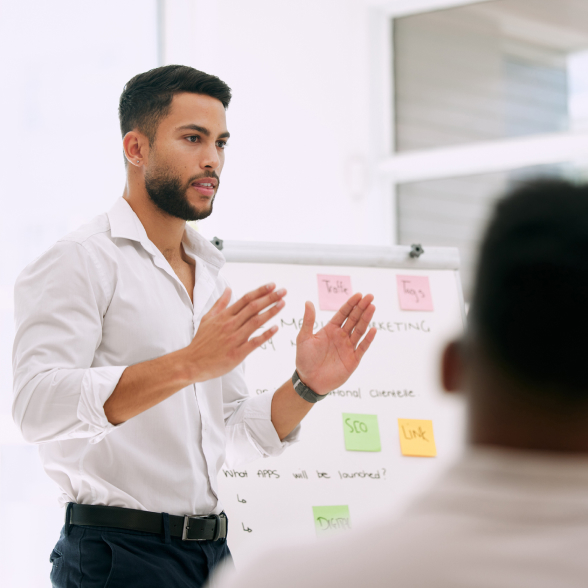 A great training plan fuels sales and business success
Your people are your most valuable asset—and setting them up to do their jobs with excellence will pay enormous dividends for your bottom line. That's why building a training plan is the most important thing you can do for your business, and why we've created a sample training plan template. This training and development plan template gives you the tools to ensure that your team has a roadmap to heightened productivity.
This training plan format might be different than other sample training plans for employees. By using a learn, practice, perform framework this sample training plan outline provides a simple, yet powerful basis for building your training program.
Starting with a training plan template gives you an immediate edge toward productivity, a healthy work culture, and a leg up on competitors. Teams with an annual training plan template rest assured that new employees have a clear path to productivity—the training plan is designed to set them up for success. When healthy expectations and empowerment are both put in place, a thriving work culture isn't far behind. Lastly, a solid training plan helps you beat the competition. When your staff training plan is designed to help each employee succeed, the team will be better poised to win in the market—and in the hearts and minds of customers.
The building blocks of an excellent training plan
Let's address some of the common concerns when building a training and development plan:
How to make a training plan template
This is the best part, you don't have to! Using the best practices we've seen in employee training methods, we've designed this template so that you don't have to know the ins and outs of how to create a training plan template.
How to write a training plan template
It's easy to get bogged down when writing a training document template. Remember that when training, simple and actionable words, phrases, and goals will maximize the impact of learning on your team. Don't try to teach too many topics at once—focus on core ideas that drive performance, and let those drive the training plan. All the nitty-gritty details of the job will follow eventually, but it's essential that employees grasp the big picture of their role.
How to create a training program
Once you have this training strategy template, it's time to put it into action. While there are many delivery methods for training employees, we believe that Lessonly is the easiest and most intuitive way to design a high-quality training program. Take a quick tour of Lessonly today to see if it could be the perfect fit for your team!
How to develop a training program
So you've launched all this great learning material to your team: what happens next? Any training and development initiative needs a way to measure success and failure—and adjust accordingly. With Lessonly, we examine both business-line outcomes and learning metrics to determine training program success, and identify opportunities for improvement. Our hope is that for any given sample of training plan participants, you'll find high engagement, high satisfaction, and high performance.
Empower sales teams to outperform
Streamline enablement, ramp sellers faster, and deliver coaching at scale with Seismic.
Superior onboarding leads to superior performance
Great employee onboarding can make—or break—an employee's time with your company. That's why you need an onboarding plan template. Employees that experience great onboarding ramp to full productivity quickly, deliver greater lifetime returns to the business, and have higher work satisfaction. This means creating a new employee training plan isn't just a nice thing to do—it's essential for business success.
If you aren't sure how to create a new training plan for new employees or don't know how to build an onboarding plan for a new hire—we're here to help. Our new employee training plan template offers pre-built plans for sales reps. If you're thinking to yourself, "I have no idea how to put together a training plan example", don't worry—you're in good company. We'll guide you through the entire process, from designing a training program to developing a training program and putting it into action. In the end, our goal is an employee development plan template that helps your new hires get up to speed and contribute to your business faster than ever before.
There are many different software applications you could use to build an employee training plan template. Excel is a common tool for designing a training program for employees. While all those boxes and grids might help you design an employee training matrix template, Excel was made for numbers, not for creating an employee training plan document sample. In fact, you may just be looking for a training plan template excel download. However, a sample template like ours is purpose-built to help you develop training programs that really work. It may be tempting to use Word to develop your training document template. However, when looking for the best and most robust employee training plan template, Word isn't powerful enough to get the job done. In the end, if you want a great training template, Excel won't provide enough direction for how to develop a training program. If you use a word processor to build a training template, Word will leave you wanting for more. Our training plan template will help you define essential training topics for employees and lead you to a training document template that will be well-designed, practical, and functional.
How to use this training plan template
Hiring new team members without an employee training plan is like asking them to climb a mountain in the dark. If they can't see where they're going, or the path to get there, it's immensely challenging. 69% of learning and development professionals say that talent is the number one priority at their companies, and having examples of training plans for employees to give to new hires proves your company cares about employee development. This employee training plan template is flexible enough to be used for a variety of functions:
Organizational Training Plan Template — We suggest using this training plan template to design the training track for specific roles in your organization (BDR, AE, Support Rep, etc.). This gives managers and trainers a plan for every single new employee that enters a role and allows for measuring results across cohorts of new starts.
Individual Employee Training Plan Template — This plan can also be used to create training plans for individual employees. We recognize that many roles might only be filled by one person, and a standard training plan for employees might not fit the bill. Our custom staff training plan template allows you to design a learning path with as much specificity as you need.
Our training plan definition is wide enough to include a variety of employees, teams, and business units. So regardless of how you use this training plan template for staff, we hope that the Learn/Practice/Perform framework helps you design a training template that leads your team to new peaks of productivity.
Turn training plans into business results
We've given you the basics of a training plan format—the rest of the details are up to you! It may be helpful to create your own training checklist template, training report template, training calendar template, training record template, or training log template. Using the information from the training curriculum template you'll generate using this tool, it should be relatively easy to fill out the process of training that will take place for your team. For in-person training, you may want to provide a training module template or training session plan template to the leader of each training to ensure that they cover the necessary material. Similarly, designing a training agenda template will make it easy for your team to provide learners, usually front-line employees, with a superior learning experience.
However, to truly maximize your training—we recommend training and enablement software. You've spent a lot of time considering your training outline template, and it's time to get to work. We believe that with our software, training plan template stress evaporates—you'll be helping your employees learn, practice, and perform better than ever before.
Related resources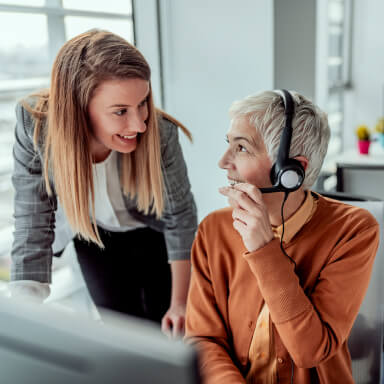 The importance of sales skills
Sales teams need ongoing training, coaching, and enablement to practice and improve sales skills. Click to learn more.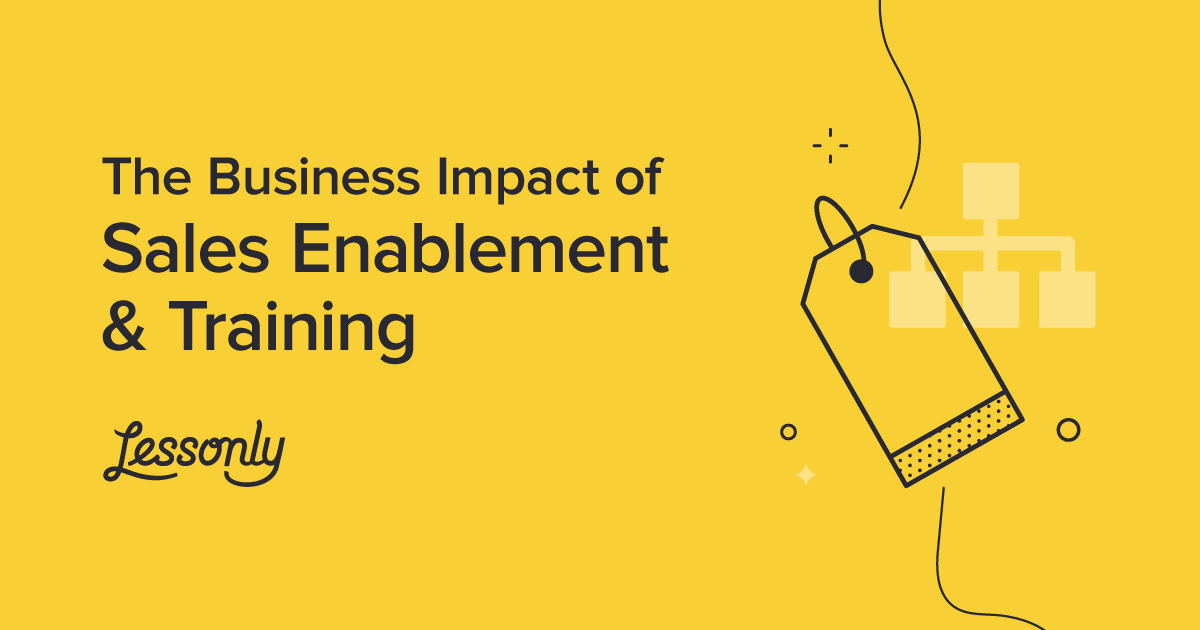 The Business Impact of Sales Training & Enablement
Sales training works! Check out 15 proven ways to influence your company's sales outcomes in this impactful guide.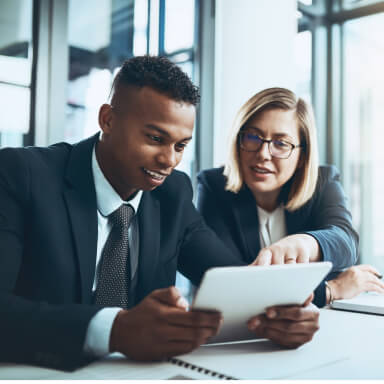 How to deliver soft skills training
Make soft skills training a standard part of your training program. Click to read why soft skills are crucial for today's workforce.