sales Solutions
Empower your sales teams like never before
Seismic provides sellers with market-defining tools and resources to sell smarter, work faster, and accelerate revenue — at a scale no other sales enablement solution can match.
Accelerate revenue and growth
Empower your sellers to stand out with immersive content and powerful insights that drive full-funnel buyer engagement.
Lead high-impact teams
Unlock must-have metrics to level up your whole sales org and scale what your top performers are doing.
Execute with excellence — every time
Give your sellers easy, just-in-time access to the right content for their prospects.
The new frontier of selling is here. Are you ready?
Whatever blockers stand between you and your revenue goals, we've got a best-in-class solution to power the growth you're looking for.
Keep your sellers on the cutting edge
With Seismic, sellers can get back to spending time with clients.
Accelerate sales productivity
Boost rep productivity with Seismic's time-saving Search, content personalization tools, and AI-driven content recommendations, so they can focus on closing the next big deal.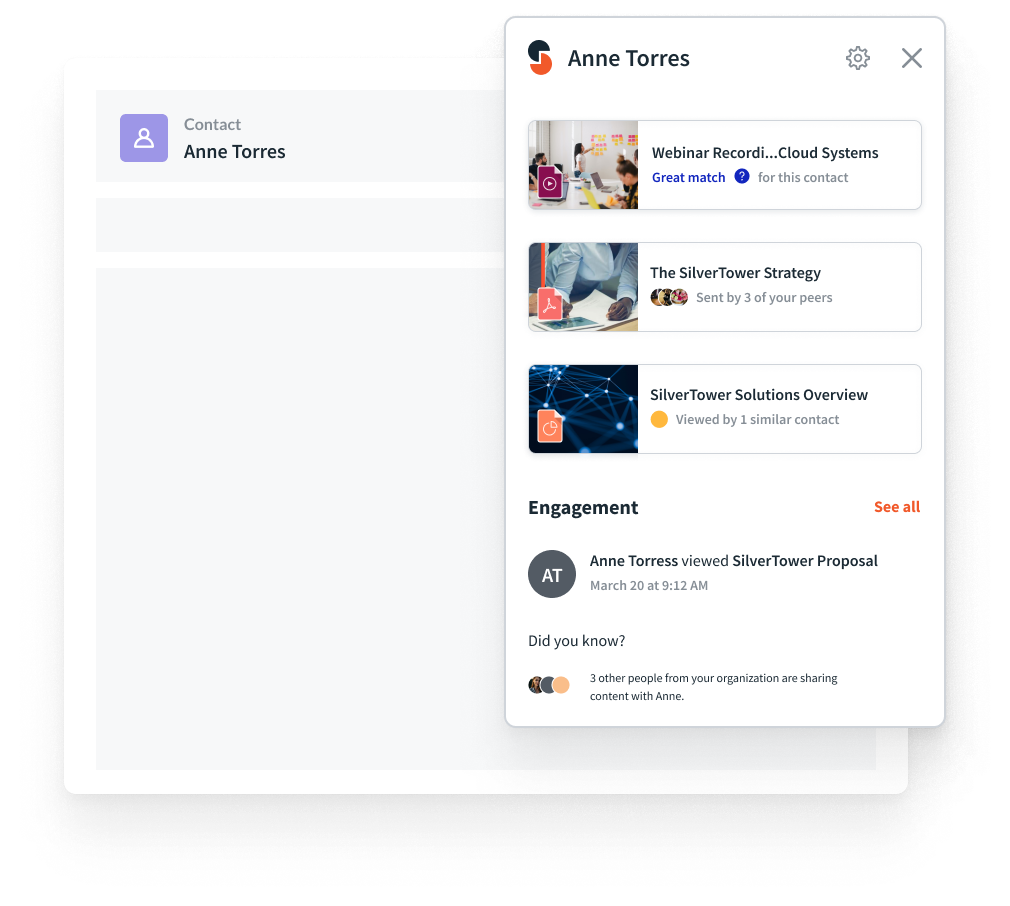 Drive buyer engagement
Provide your buyers with meaningful digital experiences that drive sales cycles forward. Seismic provides a centralized location for sellers and buyers to engage and collaborate on deal relevant collateral throughout the entire sales cycle.
Tell a unique story
Say goodbye to disjointed customer journeys. Seismic offers your whole go-to-market organization a single source of truth: all your best stories and all the must-have performance data in one place, so you can stay aligned, learn from what's working and serve up positive experiences that boost revenue.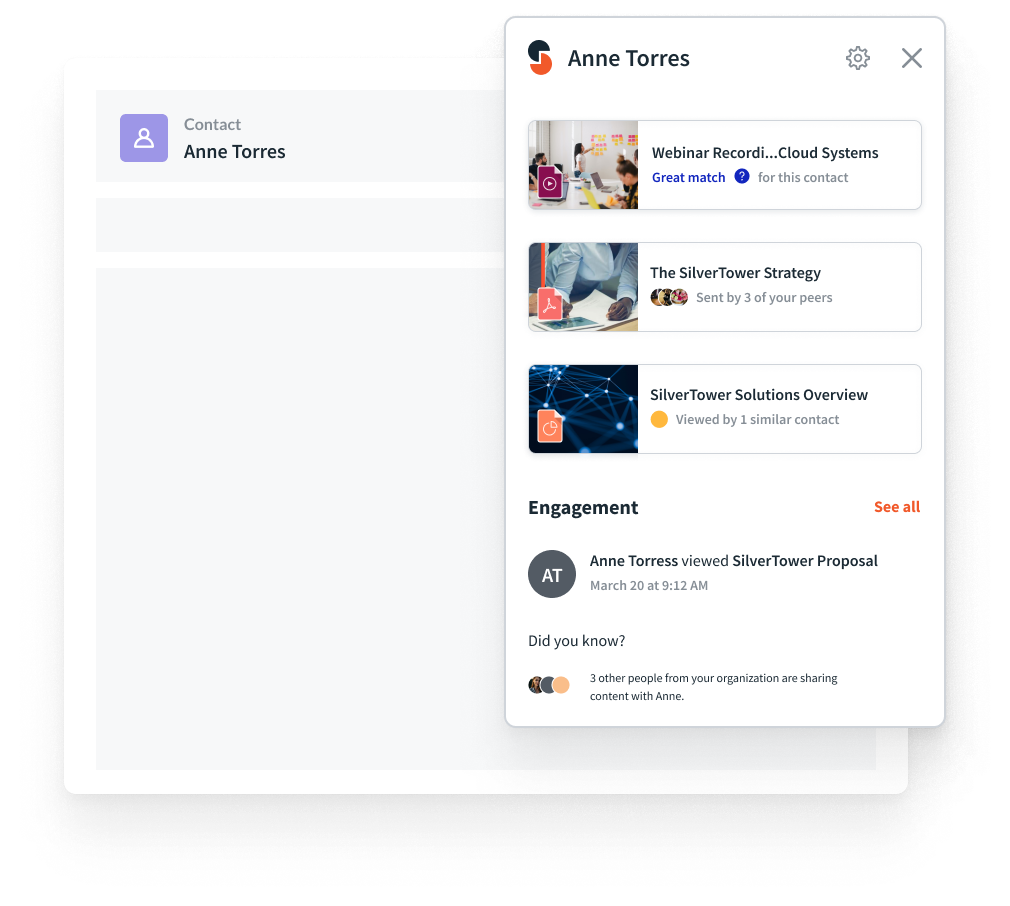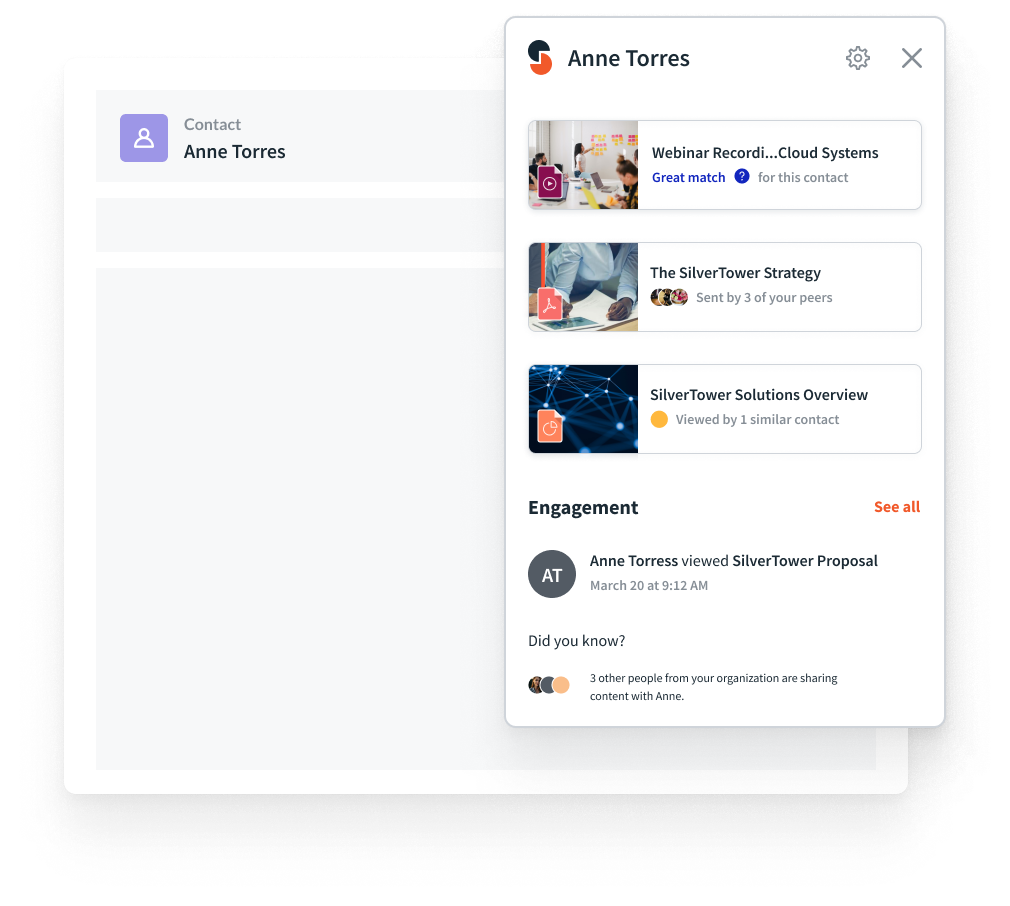 Scale with this solution
"What's so awesome about Seismic is that it created the bridge between marketing and sales. All the campaigns and assets go into Percolate by Seismic. In Seismic, we've orchestrated an enablement journey for sellers, much like we've done for buyers."
Eric DuerrVP of Marketing
Increase revenue when you know what works
Businesses without Seismic
85%
of buyers will dismiss a seller in the first interaction if they don't received tailored information
74%
of businesses house sales assets in different locations
14.5
hours – the time per week sales reps spend preparing for client meetings including customizing assets and training
Seismic Customers
14
day reduction in time to close
350%
increase in content usage
400
hours saved per rep per year
65%
more revenue among new sales reps
2000+ companies use Seismic to grow revenue
Sales teams large and small rely on Seismic to help them prepare, pitch and close deals faster.
SEISMIC ENABLEMENT GUIDE
Riding the Next Wave of Enablement: The Ultimate Guide
From training to coaching to creating the right content and delivering that content at the right time, there's a lot that goes into making enablement—and sellers—a success. Thankfully, we've got the ultimate guide.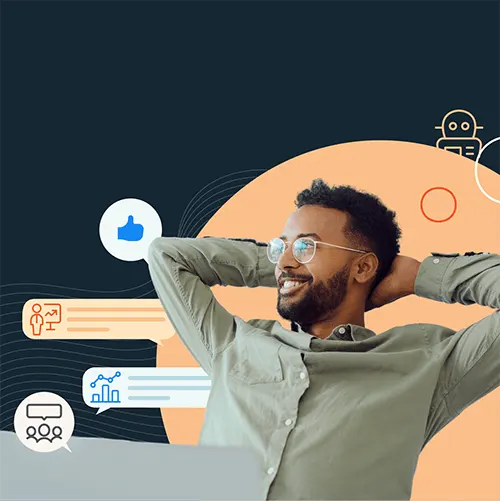 Powerful solutions designed with sellers in mind
Inspire buyers to act with powerful personalization, collaboration, engagement visibility, and more.
Engage your buyers
Deliver personalized, curated sales collateral and 3rd-party content across distribution channels.
Protect your brand
Depend on best-in-class compliance and risk management tools to protect your brand equity.
Enhance your CRM
Leverage predictive content recommendations within your CRM to deliver the right message at the right time.
Scale your success
Optimize your sales cycles by understanding which content engages with buyers to move them through the funnel.
Close More Deals Faster
Discover how Seismic's sales solution increases sales productivity and buyer engagement.