Shift
agenda
Four days of groundbreaking innovation and inspiration. We can't wait! See what's in store below.
5:00pm – 7:00pm PST
Welcome Reception
Let's kick off Shift, shall we friends?
8:00am – 11:00am PST
Wake Up Wellness
Let's get moving with yoga, kayaking, paddle boarding, and more.
11:00am -12:30pm PST
Keynote: Cultivate Smarter Growth with Seismic
Join CEO Doug Winter and Chief Product Officer Krish Mantripragada as they unveil Seismic's vision for the Seismic Enablement Cloud™. Then, they'll share why we believe it'll empower customers to lead world-class enablement programs that drive smarter growth.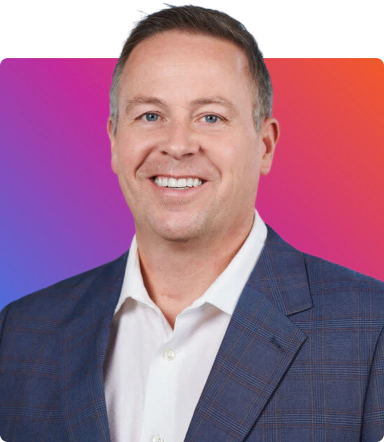 Doug Winter
Seismic
Chief Executive Officer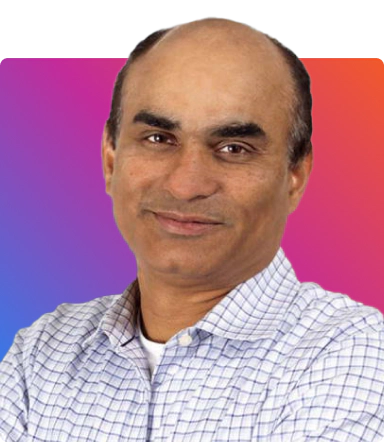 Krish Mantripragada
Seismic
Chief Product Officer
12:30pm – 2:00pm PST
Grab Lunch and Meet Us at The Hub
Open throughout Shift, the Hub is your place to network, lounge, secure swag, and meet with our Seismic specialists. Details to come!
2:00pm – 2:30pm PST
Social Isn't Just for Marketing
Social media is a sales and CX function, a talent acquisition function, and an executive function. Therefore, it's a critical enablement function. Come learn how to stand out from the crowd with a fresh approach.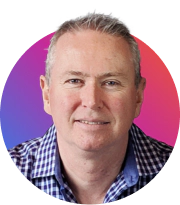 Steve Watt
Seismic
Director, Market Insights
Strike a Balance Between Business and Tech Strategy
Learn how leading financial services firms strike the right balance between long-term innovation initiatives and projects with highly defined use cases during times of heightened uncertainty.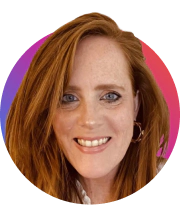 Kerry Ryan
Seismic
Director, Financial Services Product Marketing
Sales Content Management: End Content Chaos
Groundbreaking Innovation
For 10+ years, Seismic has empowered teams to create, organize, and personalize content that closes bigger, better deals. In this session, we'll show you new ways to improve your just-in-time enablement efforts.
Julie Donnell
Seismic
Director, Product Marketing
Smarter Enablement, Better Outcomes: Show How Enablement Impacts Results
Every enablement professional's goal is to show their impact on go-to-market behavior and outcomes. Join this thoughtful session to learn how to track enablement's impact and ROI for individual initiatives, and then leverage the power of this data to reinforce enablement across your business.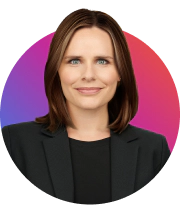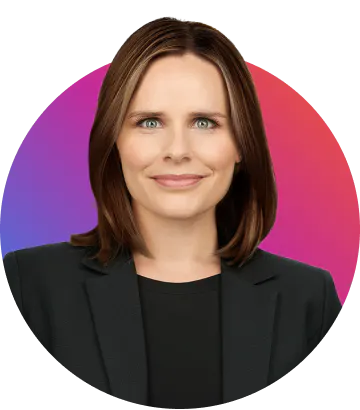 Irina Soriano
Seismic
VP Enablement & Process Excellence
2:45pm – 3:15pm PST
TBD
LiveSocial + LinkedIn = Financial Services Success
The future of client acquisition is reputation, relationships, and relevance. We'll share how a major financial services firm leverages the power of LinkedIn Sales Navigator and Seismic LiveSocial to thrive digitally.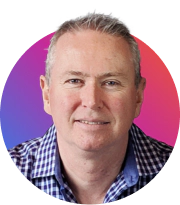 Steve Watt
Seismic
Director, Market Insights
Innovation at Seismic: Powering Better Engagements
Groundbreaking Innovation
We're always looking for ways to help your client-facing teams effectively build relationships with buyers, without sacrificing productivity. In this session, we're diving deeper into product innovation for client and buyer Engagement – find out what's new and what's coming.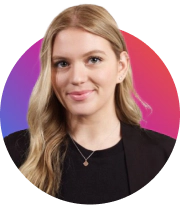 Dana Koenigsberg
Seismic
Product Marketing Specialist
The Only Constant is Change: Empowering Teams to Thrive in Changing Environments
Research shows that a staggering 70% of organizational change initiatives fail. On the other hand, change is often the only constant – organizations are consistently evolving with new processes, technologies, messaging, and/or org charts. Join this discussion to explore ways leaders and enablers can encourage adaptability and agility among teams and empower them to confidently navigate uncertainty and thrive amidst rapid change.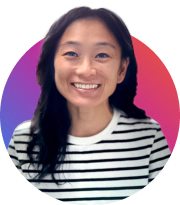 Flora Rhim
Seismic
Product Marketing Director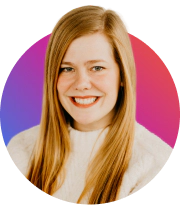 Hannah Johnson
Kindbody
Chief Strategy Officer
3:30pm – 4:00pm PST
Boost Seismic Adoption & ROI
Launch new features, create content, improve productivity, manage the platform back-end — uffdah! How can you do it all? This session will help you build a results-driven roadmap to manage your day-to-day in Seismic.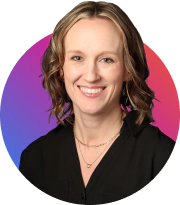 Megan Friedrich
Deluxe
Sales Enablement Manager
Optimize Your Content Strategy
The market is competitive and complex right now. That's why it's critical to have a clear sales enablement content strategy to bridge the gap between marketing and sales. Come learn how Maersk does this with Seismic.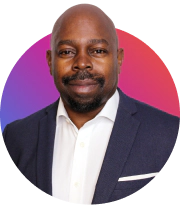 Ade Adeluwoye
Maersk
Director of Global Content Strategy
The Seismic Enablement Cloud™ for Financial Services
Groundbreaking Innovation
As financial services firms look to modernize, they are focused on automation, analytics and learning. Hear directly from Seismic leaders on how best to leverage the platform to address the specific needs of banks, wealth and asset management firms, and insurance companies.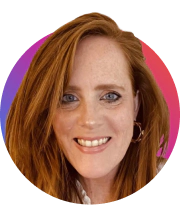 Kerry Ryan
Seismic
Director, Financial Services Product Marketing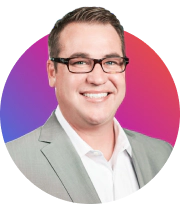 Justin Cox
Seismic
Director, Product Management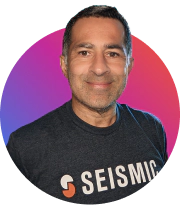 Ali Sadat
Seismic
SVP, Product Management
Set the Stage for Product Adoption
In today's ever-changing sales environment, adaptability is the name of the game. This session will focus on how Verizon and Dynamic Funds both pivoted to Seismic, drove adoption, and equipped their sales teams to succeed.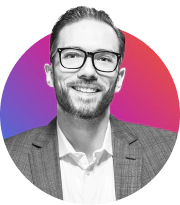 Christian Walker
Verizon
Sales Enablement Tools & Technology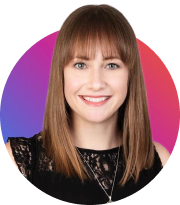 Kristin Ellis
Dynamic Funds
Senior Manager, Sales Enablement
4:15pm – 5:00pm PST
Keynote Session: Living Beyond Limits with Amy Purdy
We all face challenges and obstacles in pursuit of our personal and business dreams. For most of us, those are day to day frustrations to which we often attribute far more weight than we should. For others, like Amy Purdy, those obstacles can include a life changing illness that nearly took her life and left her with a two prosthetics legs as an everyday reminder of her near-death experience. This not-to-be-missed session, in which this self-proclaimed ˜Fembot" shares her remarkable story, weaves in the themes of creativity, clarity and commitment into an emotional rollercoaster of powerful storytelling that will take you from tears to cheers and redefine what it means to be inspired. In a world turned upside down by a pandemic, Amy Purdy shows you how to bounce back and live a life beyond limits. In This Session You Will Learn: · A simple question to ask yourself that may redefine the rest of your life. · The two things your own personal obstacles can do. · The difference between disabled and differently-abled.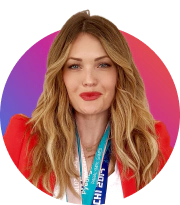 Amy Purdy
Amy Purdy LLC
Global Motivational and Keynote Speaker, 3 X Paralympic Medalist
5:30pm – 7:00pm PST
Hub Happy Hour
Join us in The Hub! We'll provide delicious drinks and snacks, of course!
7:00pm – 10:00pm PST
Taste of San Diego Party
Enjoy a Taste of San Diego with local food favorites!
8:00am – 9:00am PST
Grab Breakfast and Meet Us at The Hub
Fuel your focus with breakfast and a chance to network with other Shiftees. Not a big breakfast person? Head to The Hub for games, networking, chatting with our partners, and securing your favorite swag.
9:00am – 10:00am PST
Keynote Session
Let's start Shift Day 3 with a special guest!
10:15am – 10:45am PST
Build an ROI Framework for Enablement
Revenue enablement isn't a nice-to-have, but an essential function for successful GTM teams. But how do we track its success? This session will equip you to build an ROI framework that captures enablement's impact.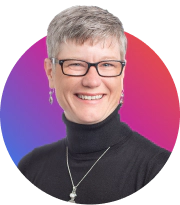 Cathy Rowell
Genesys
VP, Global Field & Partner Enablement
Unlock the Power of Integrations
Companies need a connected, powerful tech stack to reach digital buyers better. Learn from some of Seismic's top customers about how they use Seismic's integrations to enable their teams and grow their businesses.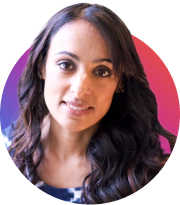 Preseetha Pettigrew
Seismic
Global VP, Strategic Alliances
Enablement Planner: Create Best-in-Class, Resilient Enablement
Groundbreaking Innovation
Eager to say goodbye to stale content, burnt-out teams, and not having time to tackle big, strategic projects? Meet Enablement Planner, our new all-in-one planning, auditing, and reporting tool that empowers enablement teams to plan and scale their work.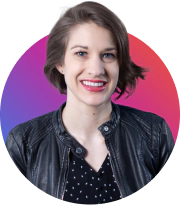 Elaine Stone
Seismic
Manager, Product Marketing
The Future of Enablement: Top Trends and Actionable Insights
Buyers want digital engagement. Sellers want resources. Your CRO wants everyone to be fully productive. Scale your enablement approach using the latest trends and three takeaway tasks for future enablement success.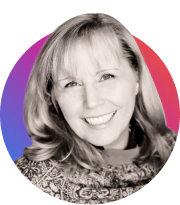 Heather Cole
Seismic
VP, Market Insights
10:45am – 11:15am PST
Morning Break
Put up your feet — it's been a busy day already. Join us at The Hub to network, lounge, secure swag, and meet with our Seismic specialists.
11:15am -11:45am PST
A Value Blueprint for Client Engagement
Apply a broader marketing mix. Be a strategic partner for the sales team. Leverage data. Learn how IBM's account-based marketing program for top accounts used these best practices and more to capture wallet share.
Ray Oram
IBM
Vice President, Account Based Marketing
TBD
Content Automation: Send Better Sales Content
Groundbreaking Innovation
Sharing personalized pitch decks and sales content with buyers is essential in building strong connections — but it's a time-consuming, manual process for sellers. In this session, learn how Seismic's Content Automation handles this.
Anthony Russo
Seismic
Sr. Director Product Marketing
Enablement Strategy: Develop an Effective Enablement Charter
A clear, concise enablement charter is a must for organizations with multi-year enablement strategies. Learn how you can effectively create a charter, communicate it across your organization, collaborate with key stakeholders, and gain executive buy-in in this exciting session.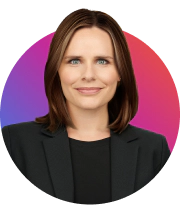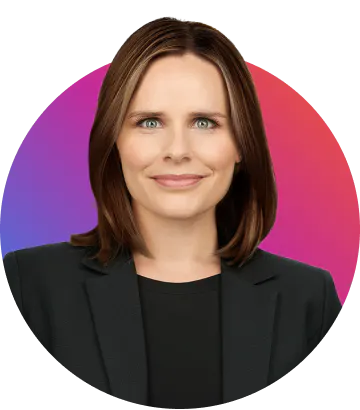 Irina Soriano
Seismic
VP Enablement & Process Excellence
11:45am – 1:00pm PST
Grab Lunch and Meet Us at The Hub
Grab some grub! The Hub will be open for anyone with extra time on their hands.
1:00pm – 1:30pm PST
Personalize Experiences with Content Management
Effective content management is foundational for enablement success. Join this session with Susan Felke and Miriam Happe of Illumina to hear about how they've partnered with Seismic to conquer various content management challenges over the last 6 years. You'll leave with new ideas for driving personalized experiences and adoption, leveraging Seismic for customer-facing teams beyond Sales, and more. Whether you're a novice or expert, you'll walk away with learnings to bring back for your organization!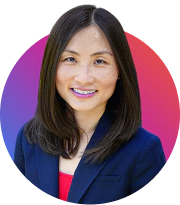 Susan Felke
Illumina
Associate Director, Commercial Enablement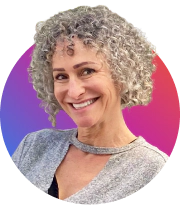 Miriam Happe
Illumina
Sr Staff Content Strategist
Client Relationships in The Digital Age
Fostering trusted, digital relationships with clients is essential — especially given this market. Learn from this powerhouse panel of enablement experts and see how Seismic transformed their client relationships.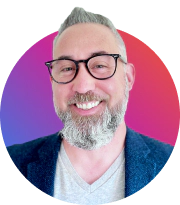 Zach Mason
Nationwide
AVP, Marketing Technology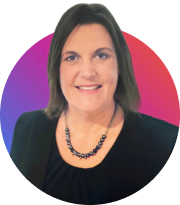 Kathi-Lyn Coker
Lincoln Financial
AVP, Digital Business
Meredith Howard
Deloitte
Senior Manager, Global Digital Activations and Social Media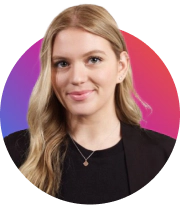 Dana Koenigsberg
Seismic
Product Marketing Specialist
Learning & Coaching: Personalize Learning at Scale
Groundbreaking Innovation
High-performing teams drive success. This session focuses on Lessonly's learning, coaching, and skill development capabilities that accelerate individual readiness and enable managers to scale team performance.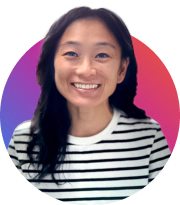 Flora Rhim
Seismic
Product Marketing Director
TBD
1:45 pm – 2:15 pm PST
Hot Topics in Content Management
Looking for ways to breathe new life into your content management strategy? This panel is for you. We'll share secrets to amplify your content audit process, galvanize your content governance, make your metadata management more awesome, and more!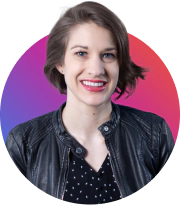 Elaine Stone
Seismic
Manager, Product Marketing
TBD
Measuring Content Impact: Define an ROI Framework
Groundbreaking Innovation
As more interactions move to digital channels, revenue leaders have more opportunities to track the impact of content. Come share your secrets! This interactive discussion will uncover best practices for measuring content's impact.
David Aponovich
Seismic
Director, Product Marketing
Revamp Your Onboarding Program
Onboarding is an essential element of every top-notch training program. We'll discuss how to set audience, objectives, and desired proficiency levels that lay the foundation for an empowering onboarding program.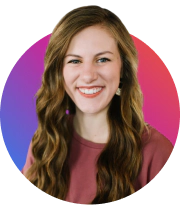 Nicole Raisuni
Seismic
Manager, Training Delivery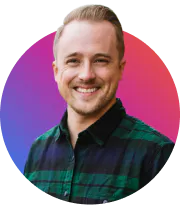 Jonathan Zerkle
Seismic
Manager, Strategic Consulting
2:15pm – 2:45 pm PST
Afternoon Break
Catch up on emails or catch your breath before the next breakout sessions begin.
2:45pm – 3:15pm PST
TBD
Remodel Your Coaching Strategy
Modern GTM teams crave inventive, engaging coaching that drives performance. In this session, we'll discuss ways to breathe new life into outdated coaching programs — with tools and materials you already have.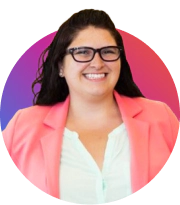 Jess Glinski
SimpliSafe
Sr. Enablement Manager
Enablement Intelligence: From Insights to Impact
Groundbreaking Innovation
Wondering which content, people, and processes impact your bottom line? This session will showcase how Seismic equips leaders with the content and team operational visibility to create repeatable star-performance.
Julie Donnell
Seismic
Director, Product Marketing
Establish and Maintain Relevance in a Digital World: Insights for Financial Services Leaders
For the financial services industry, success is closely tied to relationship-building. In this session, you'll learn practical ways to cultivate high-quality leads and deliver digital experiences that drive revenue.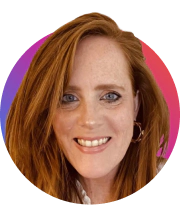 Kerry Ryan
Seismic
Director, Financial Services Product Marketing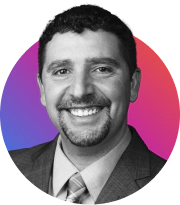 Jay Wightman
Manulife Investment Management
Global Head of Digital Experience
3:30pm – 4:30pm PST
Closing Keynote: Magic Johnson
Day 3 wraps with a keynote from Magic Johnson!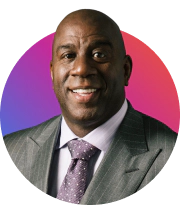 Magic Johnson
MJE
Chairman and CEO
4:30pm – 5:30pm PST
Sponsor Hub Happy Hour
Join us in The Hub! We'll provide delicious drinks and snacks, of course!
6:00pm – 10:00pm PST:
Seismic Social
The party doesn't stop when the content does! We're going offsite to close out Shift 2022.
8:00am – 10:00am PST
Donut Departure
Grab a donut or two on your way out the door — and "donut" forget all of the fun we've had together at Shift '22!
9:00am – 2:00pm PST
Enable, Engage, Improve. Let's Grow!*
The Seismic Customer Education & Adoption teams are excited to offer a collection of educational sessions led by our product & strategy experts, which will include learning content spanning our product portfolio across the Seismic Enablement Cloud. These interactive sessions will incorporate both strategic and tactical guidance, and are designed to include actionable recommendations and promote practical application of knowledge. Whether you're learning journey has just begun or you are looking to expand your scope of expertise, we've got session options that will cater to a variety of your learning needs.
Agenda subject to change.
*These sessions are an additional cost