 With Seismic, Sales always has access to the most up to date and current content - no matter where they are. Marketing is able to update and make sure Sales and Consulting are brand compliant. Our pitchbooks and case studies are automated through Seismic and the Sales team is able to see what SOW's and pitch pages are resonating with leads.
Seismic is Transforming the World of Consulting
Differentiate Your Services
Stand out from the noise and quickly deliver the perfect solutions that address your clients' needs.
Develop Stronger Client Relationships
Become trusted advisors and command a premium for your services when your consultants provide clients personalized value.
Increase Retention and Revenue
Increase revenue opportunities with timely materials and reviews automatically curated to engage customers and increase upsell opportunities.
Empower Your Teams to Impact Business Outcomes
Differentiate Your Services
Clearly show why your consultancy is right fit for your client's challenges through highly trained sellers and content automatically delivered specific to your client data. Be able to deliver hyper personalized materials and deliverables quickly with automatic content creation and ensure that your consultants drive the message home with training that lives alongside content and news.
Increase Consultant Credibility
Accelerate deals and increase trust with your clients with highly prepared, trained, and informed sellers. Speak to specific client pains and needs with the right value based content delivered to them at the right time. Provide your sellers with all the web, desktop, CRM, email, and mobile tools they'll need to increase their credibility with clients.
Increase Retention and Grow Revenue
Increase upsell and re-engagement opportunities with automated client review materials and timely and relevant content surfaced based on client changes to continue to provide value and to increase frequency of client conversations.
Develop Stronger Client Relationships
Set your sellers up for success by delivering relevant news and product updates directly to them in a central newsfeed. This up to date information, paired with saving time on finding and creating relevant content allows your teams to spend more time developing relationships.
See a 225% increase in customer facing meetings.
See a 400% faster production of service proposals.
More hours every month for each rep in the field.
Day reduction in time to close deals.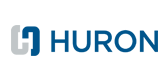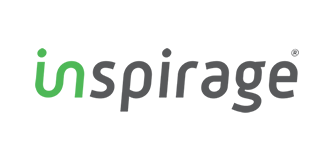 Seismic is the final piece of your tech stack puzzle.
Seismic seamlessly integrates with your company's tech stack and data repositories to enable a seamless solution for your teams.
Microsoft Office
Suite Integrations