Seismic is Helping the Consumer Packaged Goods Industry Embrace Digital Transformation
Differentiate from Competitors
Achieve true differentiation by speaking directly to your buyers' needs.
Agility at Scale
Dynamically adapt in a fast-moving industry using powerful buyer engagement analytics and content automation.
Capitalize on New Market Opportunities
Launch into new markets with powerful content that closes deals.
Empower Your Teams to Impact Business Outcomes
Optimize Marketing's Content Strategy
Take the guess work out of what's working and what's not. Leverage engagement analytics to understand what content your direct and indirect sellers are using in the field, and how engaging the content is with prospective buyers for continuous optimization of your content strategy.
Make Sellers Trusted Advisors
Accelerate deals and generate more revenue with highly prepared, trained and informed sellers. Provide them with value-based materials and help them speak to buyers' pains and needs with the right content delivered to them at the right time. Provide your sellers with all the web, desktop, CRM, email and mobile tools they'll need to increase their credibility with buyers and customers.
Partner Enablement
Make it easy for your indirect sellers to access the most updated sales materials so they can effectively promote your brand and deliver a consistent buying experience.
Drive Collaboration
Allow your account managers, marketing teams and partners to customize content within the same platform they access and distribute the content. Ensure all versioning is tracked, work can be done across devices.
Increase in customer facing meetings.
More hours in the field for sellers.
Reduction in time to close deals.
Reduction in content creation time.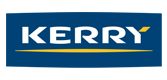 Seismic is the final piece of your tech stack puzzle.
Integrations are important for any organization. For business services companies, they're critical. Which is why we designed Seismic to integrate seamlessly with many of the sales and marketing tools you use every day.
Microsoft Office
Suite Integrations