"Only 20 percent of campaign-processing time is spent on activities, such as strategic targeting, data-driven innovation, and performance optimization, that directly improve performance. The remaining 80 percent (four days out of five) is devoted to heavily manual, low- or no-value tasks…."
Seismic is Transforming the Media and Advertising Industry
Automate Content Creation
Achieve organizational efficiency while speaking directly to buyers' needs when your teams are able to automatically create customized client materials for pre and post sale with the click of a button.
Empower Your Sales Reps
Deliver real time news, trends, and company updates, and provide one centralized workspace to find and customize content ensuring your cross functional teams are ahead of the competition, and can always deliver the right content for a superior client experience.
Increase Revenue Opportunities
Empower your teams to have powerful cross-sell and upsell conversations more often with automated client review materials powered with live robust data.
Empower Your Teams to Impact Business Outcomes
Drive Revenue with Data
Access to robust content insights and integrations with 3rd party data providers empower your teams understand what resonates with clients pre and post sale, and to provide powerful reviews and forecasting reports faster for more frequent upsell and cross sell conversations.
Increase Team Efficiency
Allow your teams to spend more time on the strategic work that matters with customization of materials with a few clicks of a button and with content recommendations automatically surfaced right where they work (CRM, mobile, desktop).
Become Trusted Advisors
Set your teams up for success by delivering breaking news, trends, and company updates directly to them in a central newsfeed. This up to date information, paired with relevant content allows your teams to provide more value to client and stay ahead of the competition.
Maintain Brand Integrity and Reduce Risk
Ensure clients a great experience with permissions and privacy settings within a centralized content repository. Keeping client brands secure and maintain institutional knowledge to ensure an excellent client experience.
Increase in customer facing meetings.
More hours in the field for sellers.
Reduction in time to close deals.
Reduction in content creation time.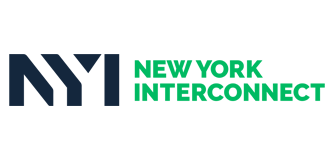 Seismic is the final piece of your tech stack puzzle.
Integrations are important for any organization. For business services companies, they're critical. Which is why we designed Seismic to integrate seamlessly with many of the sales and marketing tools you use every day.
Microsoft Office
Suite Integrations