The sure-fire way to get the right content to your sales team. Discover how Seismic's sales enablement solution increases productivity and effectiveness.
The Aragon Research Globe™ for Sales Enablement Platforms, 2020
Aragon Research recently released its annual Globe for Sales Enablement Platforms, naming Seismic one of the Leaders among 17 total sales enablement platforms analyzed. 
Arm your team with resources that help them work.
Seismic helps equip your sales team with the knowledge and information they need to effectively engage buyers – putting things like curated news, competitive intel, product updates in the palm of their hands.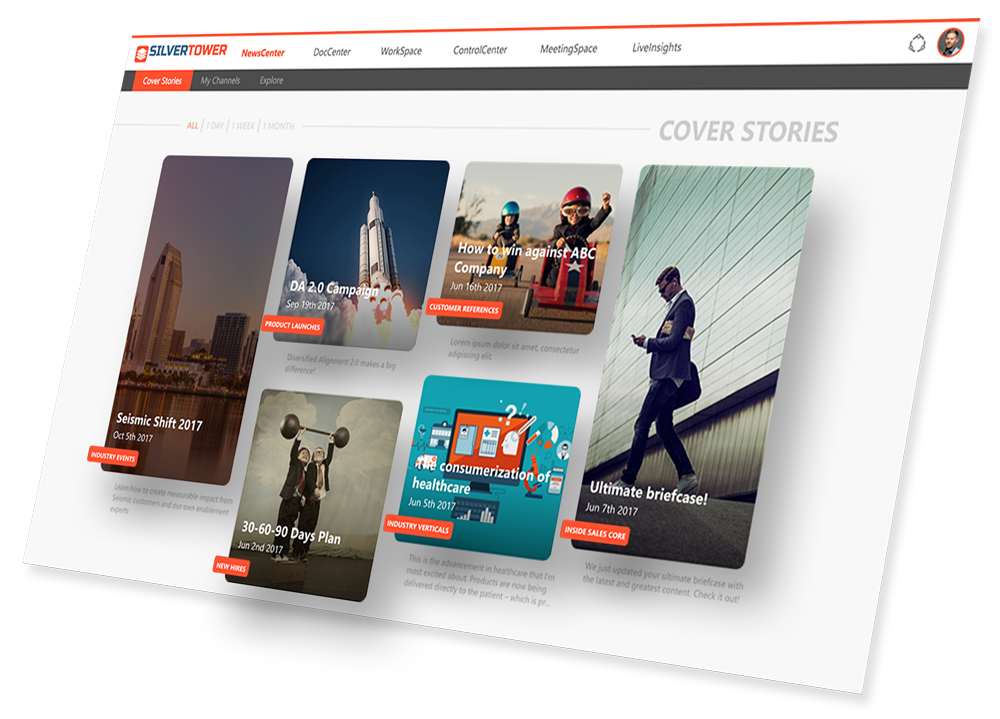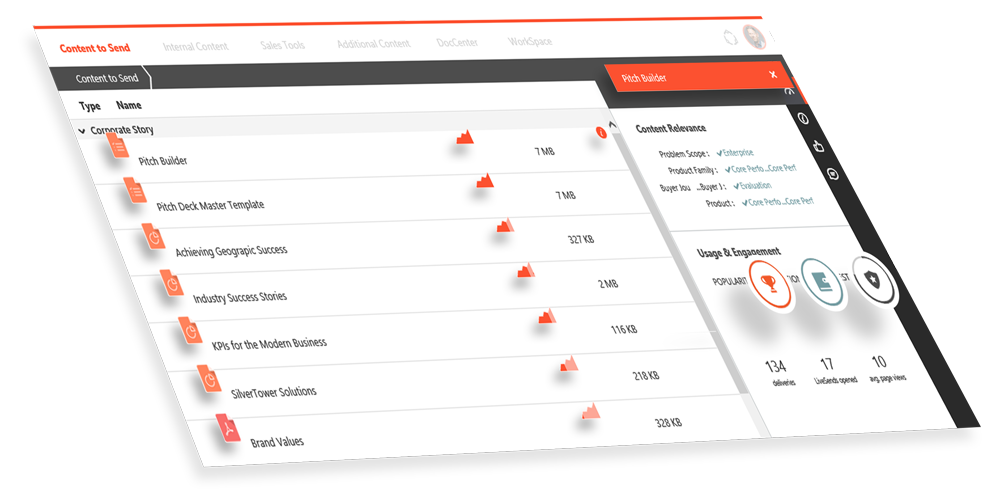 Guide your sellers with predictive content recommendations.
Seismic serves your sellers with content related to their sale that is proven to advance the deal based on data from similar wins using machine learning algorithms. Which means accurate, up-to-date, targeted content will always be in the right hands at the right stage of the selling process.
Train smarter, not harder.
Seismic sales training and coaching tools help make the seller on-boarding process quick and painless. They nurture more informed sellers – so that buyers see your team members as trusted advisors rather than just sales reps. We offer tools like training profiles for on-boarding or continuous learning, just-in-time training for specific buying scenarios, paired instructions, sales readiness integrations, and material usage reporting.
A staggering 78% of executive buyers claim salespeople do not have relevant materials.
And 70% of sales people are not meeting quotas – which may be due to the fact that, on average, a salesperson has to spend about 30 hours a month searching for and creating sales materials.
Customers who use sales enablement platforms see a 71% improvement in sales.