Whether it's just-in-time training ahead of a sales call, or collaboration with a product expert ahead of a big presentation, Seismic is the one place where sales teams know they can go to get what they need. And with data-driven content recommendations, the highest performing sales collateral finds sales teams without them even needing to look for it.
Find precision sales collateral faster than ever before.
Time kills deals. With Seismic, eliminate wasted time searching for or creating materials to enable sellers to drive deals forward faster. Relevant materials are automatically surfaced to increase buyer engagement with the right information at the right time. Sellers can further personalize these materials within compliance in the moment to provide clients tailored information faster. If this isn't enough, powerful search allows your teams to find sales collateral in fractions of a second. Seismic allows your sellers to find the precise materials they need for greater buyer alignment that drive deals forward faster.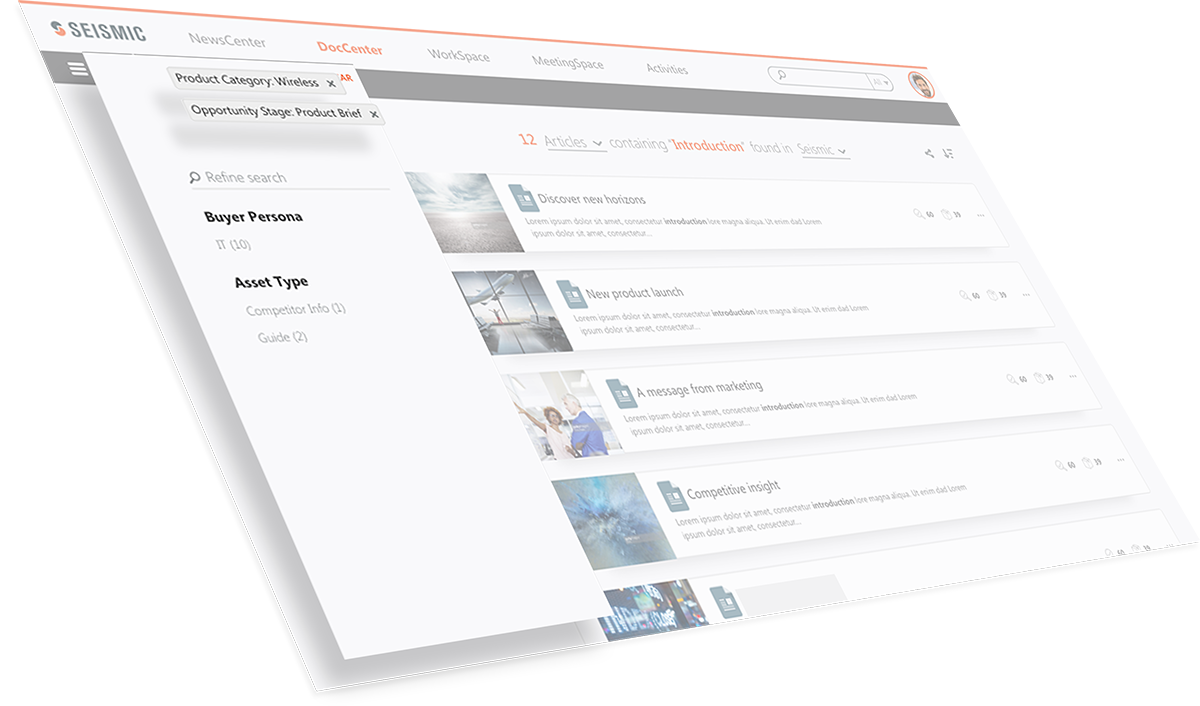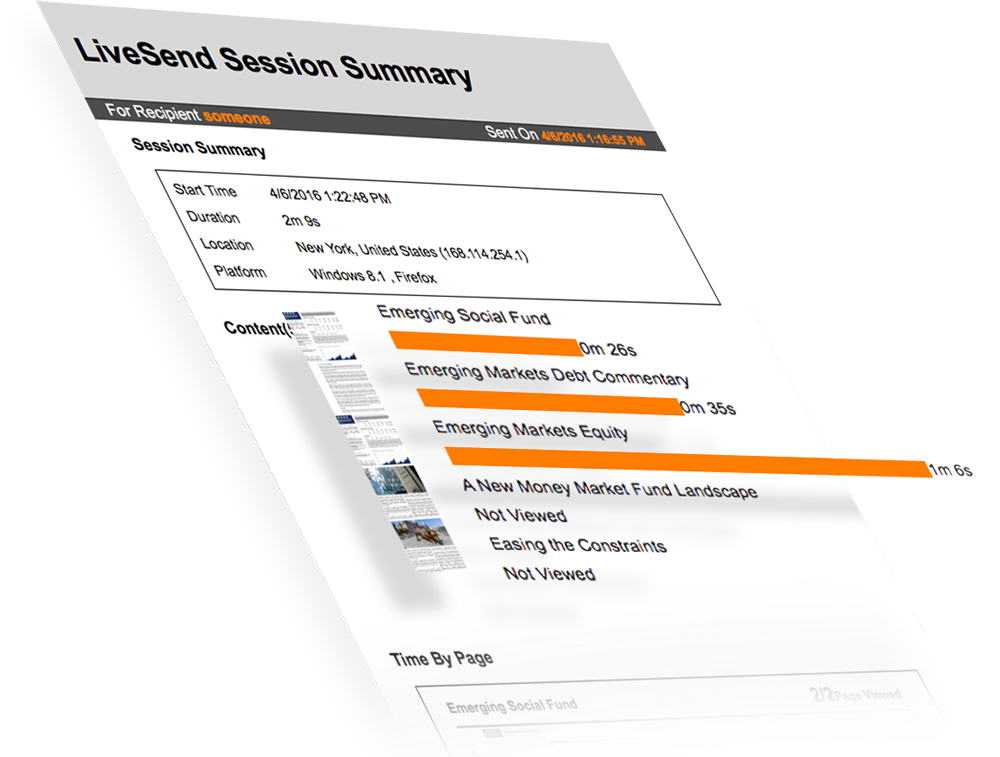 Increase revenue when you know what works.
With Seismic receive the insights you need to increase revenue today and build a strong sales team to deliver continued revenue growth. With engagement tracking in email, sellers can see page-by-page exactly when and how buyers interacted with the content – such as document open times and pages viewed – tracking buyer interest, and promoting hyper-tailored follow-up. Insights show the training, assets, and tactics allow sales leaders to know what closes a deal to increase the performance of your entire team. Enable your entire sales team to have the right conversations at the right time.
Provide a consultative selling experience.
The best story wins. Enable your sellers to have unbeatable confidence walking into meetings with hyper relevant, personalized sales collateral and insights guaranteed to address your buyer's unique needs. Arm them with targeted training and news channels paired with relevant content, and context to provide the company and industry insights that matters to your buyers. Automated, personalized quarterly updates allow your sellers to have ongoing valuable conversations with customers. As a result, your sellers become trusted advisors, create stronger relationships and drive revenue to your business.
Personalization is important. 51% of B2B marketers find that content personalization is the most effective way to leverage customer data.
An alarming 59% of a salesperson's time is not spent selling – which may be due to the fact that, on average, a salesperson has to spend about 30 hours a month searching for and creating sales materials.
Customers who use sales enablement platforms see a 71% improvement in sales.
Close Deals Faster and Win Bigger Deals
From preparing to pitching, closing sales to growing with your customers, Seismic improves every step in the buyer's journey.