More than 2,200+ customers trust Seismic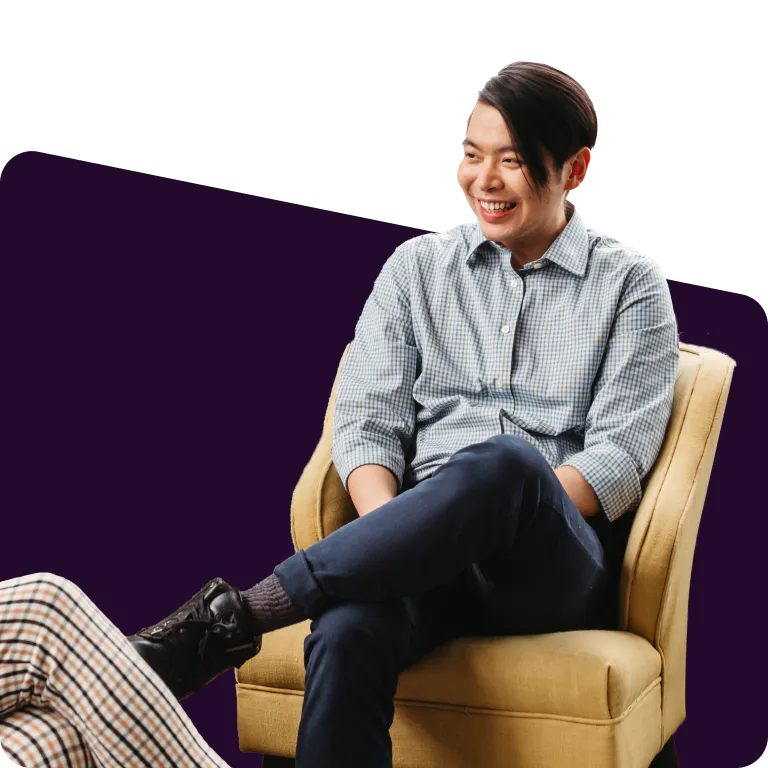 Strategic interactions
Align marketing and sales with intuitive tools that surface targeted content and insights, allowing reps to spend more time engaging with HCPs.
Impactful benefits
Compliant content
Engage HCPs and eliminate risk with on-brand, compliant content.
Embedded in workflows
Share rich content from a CRM, email, desktop, or mobile device.
Timely data
Enable reps to make informed decisions fast with real-time analytics.
Seismic is always on the cutting edge. I find that they always offer new solutions and features because they evolve their solution around what the client really needs.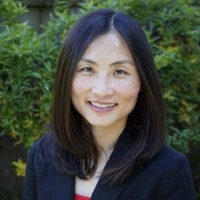 Susan Felke
Associate Director of Commercial Enablement, Illumina
Read Their Story
The modern sales experience
Compliance
Govern content, ensuring that reps only share accurate and compliant information, data, and materials with customers.
Mobile-first access
Provide relevant documentation via a user-friendly mobile interface to enable reps onsite with customers — even offline.
Performance data
Refine conversations with AI-driven content recommendations and see what content is getting used and shared.
Just-in-time learning
Bring reps up to speed on new products and terminology in weeks, not months, and increase their knowledge retention.
Seamless integrations
Connect Seismic with sales and marketing technologies that teams rely on such as Salesforce, Adobe, Veeva Vault, and SharePoint. Access content with the click of a button from a mobile device, CRM, or email.
View Integrations
Real-world success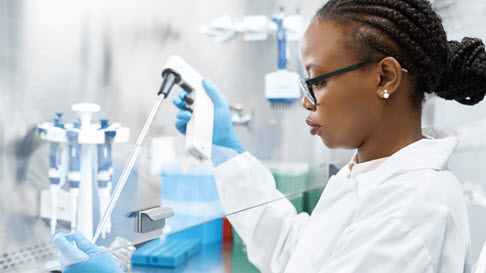 Content automation saved Illumina 6,650+ hours
Through automation, reps have compliant and on-brand content, saving time and money.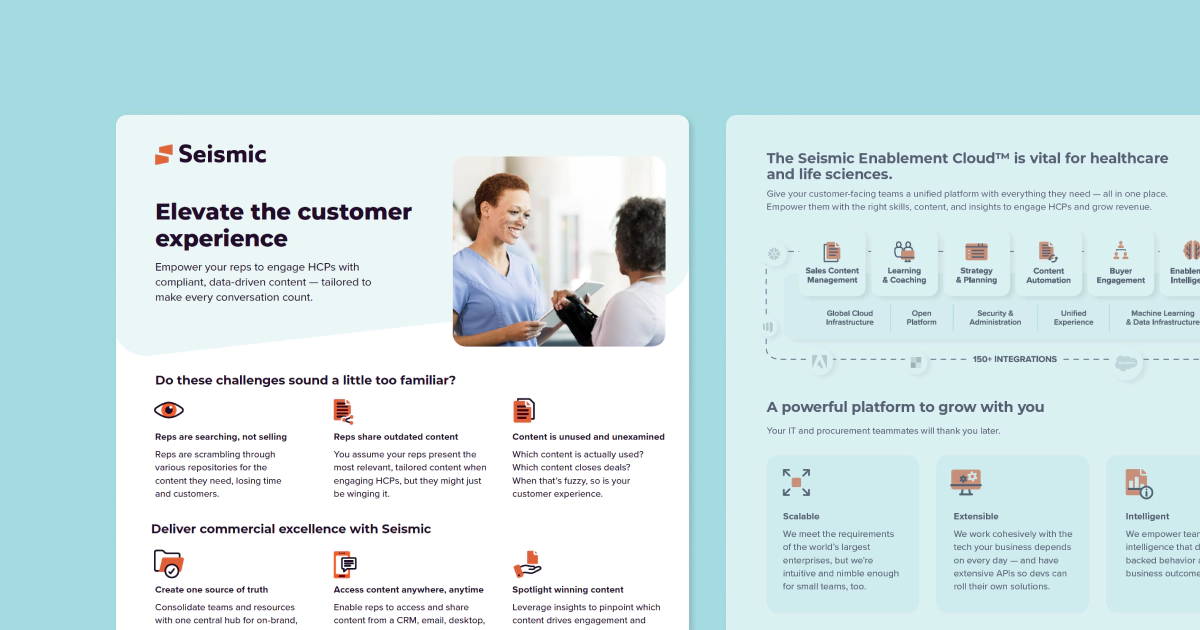 Seismic for Healthcare & Life Sciences
Learn how Seismic empowers reps to engage and delight HCPs with tailored, data-informed content from any device.