Create personalized training at scale with Lessonly by Seismic
The most important resources you need to care for as a financial services leader are your colleagues — the actual individuals who are client-facing day-in and day-out. Your success as a firm in the future will be based on your ability to ramp them quickly, hone their skills, and retain your top talent.
Wondering how to do all that? Take 100 seconds and watch how Blake from our sales engineering team demonstrates Seismic's Learning & Coaching functionality to engage frontline professionals and keep them at their best for clients.
If you want more information, schedule time with one of our financial services experts today: https://seismic.com/financial-services-demo/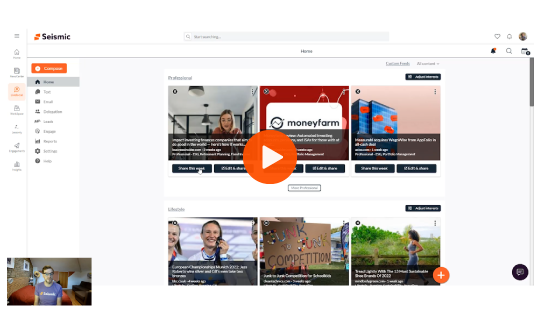 Build trust online and meet clients where they are using LiveSocial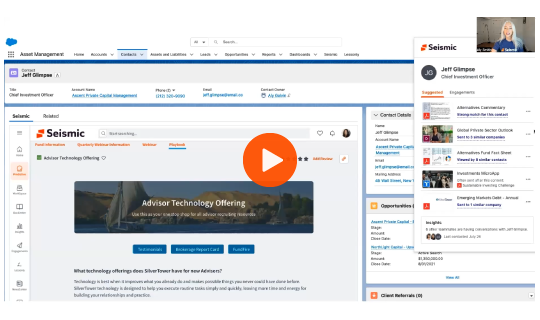 Modernize and enhance the way your team builds client trust using AI-guided technology