Simplify content sharing with Digital Sales Rooms
Your clients receive hundreds of documents from multiple sources every week. So many things get lost at the bottom of their email inbox. How can you make their life simpler while remaining top of mind?
Better yet, wouldn't it be great to see what they viewed, when they viewed it, and for how long? Think about how helpful that would be to make your next conversation with them that much more tailored and interesting.
Using Seismic, companies like Ameriprise, PNC, and New York Life are simplifying this process for theirclients while giving valuable time and intelligence to their managers and advisors. Start simplifying your process by scheduling time with one of our financial services experts today: https://seismic.com/financial-services-demo/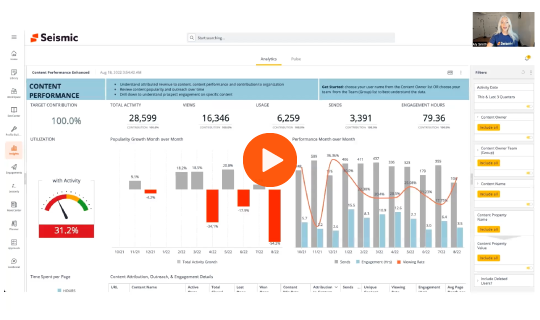 Drilldown on content effectiveness and insights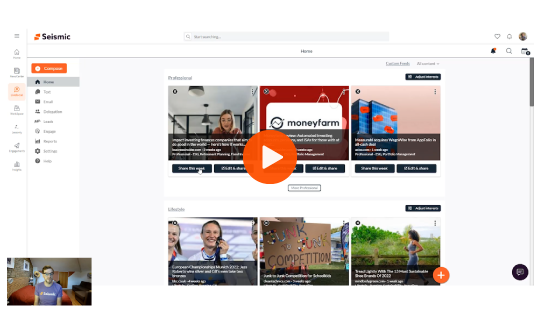 Build trust online and meet clients where they are using LiveSocial