INFOGRAPHIC
Drive Seller Success Through Social
Enable go-to-market teams to uplift their social media influence as experts in their field
View the Infographic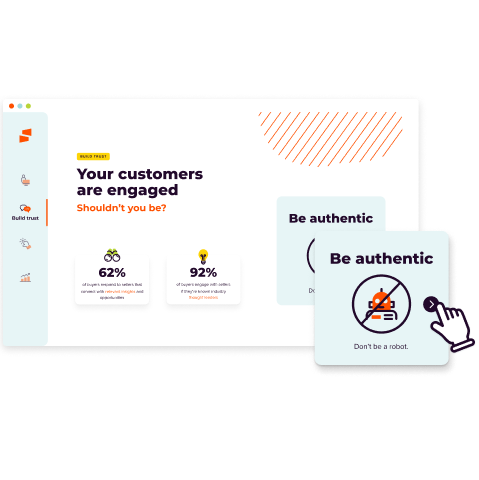 About this Infographic
Your customers use social media, so shouldn't your sellers?
Top-sellers continue to win with an established social presence, and research shows that 78% of social sellers outsell peers who don't use social media.*
Explore this interactive infographic to discover the many benefits of social selling and the importance of authenticity in building trust and growing revenue.
*LinkedIn, The Social Selling Index
What you'll learn
The data-backed benefits of social media for selling
How buyers use social media as part of their purchasing process
What modern buyers seek from sellers