Drive more sales in ways you never imagined.
Picture building a key document in mere minutes. Or finding the sales content you need the moment you need it. Or transforming your marketing and sales teams into one ultra-efficient, revenue-hunting engine.
Seismic uses advanced machine learning to automatically eliminate the painful parts of the sales cycle. Information is purposeful. Insights are never outdated. Sales assets are always tailored to your audience – and ready to turn new prospects into new customers.
There's never been a better way to optimize the sales cycle across your organization. Then again, there's never been an enablement platform as powerful as Seismic.
Envision Sales and Marketing Working Together Toward a Single Goal
Put the right content into the right hands for every selling situation
Eliminate time spent by Marketing creating unused assets
Ensure materials are always up-to-date, on-brand, and in compliance
Hit more sales goals, exceed revenue targets
One simple solution to complex sales problems.
Revamping your organization's global approach to winning customers can seem like a complicated task. But it doesn't have to be.
Through a single, enterprise-grade platform, Seismic is relied on by some of the world's biggest brands to help their marketing and sales teams find, create, and understand sales content better than ever before. Because when sales and marketing unite, there's no sale that can't be closed.
Marketing Teams
Create more effective, insights-driven sales materials.
Sales Enablement & Sales Operations
Equip your teams with powerful selling tools.
Sales Teams
Arm yourself with hyper-focused, deal-winning content.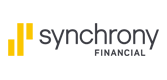 Learn how we've helped organizations across One of my favorite features of Seismic is knowing when prospects view my documents and proposals. It helps me spend time with the prospects that are reviewing the materials I send.
Seismic is an amazing platform that literally puts Sales and Marketing on the same page. I get the command and control I need as a marketing leader, while enabling the personalization sales requires.
The Global Leader in Marketing and Sales Enablement
Our Customers
We help global brands like PayPal, Hitachi Vantara, and American Express improve their marketing productivity and sales performance.
Industry Recognition
Organizations like the Gramercy Institute and BestInBiz have honored us for our exceptional customer support, technology, and office culture.
Analyst Reports
See what top analyst firms like Forrester, Gartner, and SiriusDecisions have to say about our leading position in the industry.