Get your Free Employee Handbook Template
Our employee handbook template will help you include your company's most important information.
Get the Resource
Every business needs a company employee handbook. Yet any old handbook won't do. Plenty of business owners and managers resort to a quick Google search to find a free employee handbook. Unfortunately, far too many make the mistake of copying the Google employee handbook that they've looked up nearly word for word. In reality, each business must have its own unique employee handbook that speaks to the company's individual nuances. No two employee handbooks should be the same yet many are near carbon copies of one another. While a search is an important first step for a free employee handbook small business, these resources should only serve as a guide to developing your company's unique employee handbook.
You may be questioning why a company handbook is even necessary in the first place. There are a number of answers to this question. First and foremost, the employee handbook outlines employer policies. This is an especially important function for businesses as operating against policies has the potential to cripple operations. The employee handbook should describe in significant detail what the employer expects of its employees, details around benefits and perks, and much more. Feel free to check out the free employee handbook PDF above for more information regarding the contents of employee handbooks.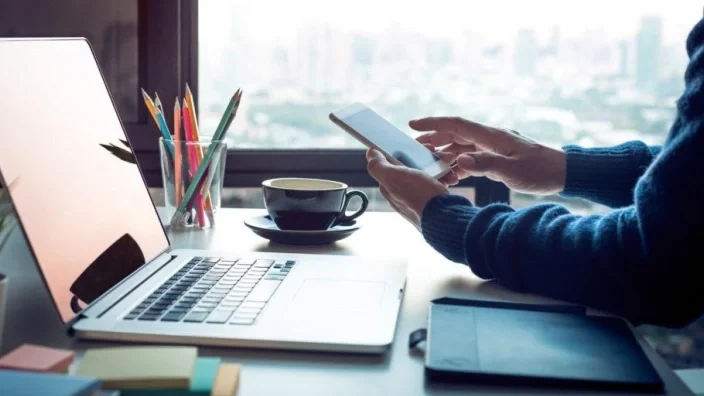 Employee handbook sample
As we've alluded to, when crafting your company's employee handbook, a sample employee handbook for small businesses is an excellent reference point. However, the content won't be automatically applicable for every organization. Each company has its own distinct culture, policies, requirements, and expectations of employees. Therefore, each organization requires an employee handbook that is custom-tailored to its idiosyncrasies. Ask any successful business that has been operating for years and they'll likely share that they did not solely rely on a simple employee handbook sample to create their own company's guide.
While a free employee handbook sample will help you create the perfect guide for your business, it should not be your sole resource. Perform more research, consult with the download above, find another employee handbook sample, and even consider meeting with other team members about your employee handbook's contents. Sit down and think about the expectations that you have for your company's employees. Consider how you want them to be treated, how they should behave, and build an employee handbook checklist. Then begin writing your company's employee handbook according to these criteria.
Employee handbook template
We know it can be tempting to rely on an employee handbook template created by another business owner or manager as the foundation for your organization's guide. Yet these pre-existing free employee handbook templates will only take you so far. An employee handbook template for small businesses can function as a helpful outline, but you should focus on adding the details.
If you are struggling to craft the content of your employee handbook, we recommend taking the time to research exactly what should go in this important guide. It is imperative that you craft an individualized employee handbook that puts forth employee expectations and requirements in a manner that is legal and up-to-date.
Enable teams to outperform
Streamline enablement, train faster, and deliver coaching at scale with Seismic.
Employee handbook contents
Once you download a template, you might wonder how to move forward writing an employee handbook. Each business is different and has its own culture, and your handbook should reflect this. Remember that introducing a new employee handbook to your team should be difficult either. Cover all the essential information and use clear, precise language employees understand your policies. Break your policy into sections that cover these main points:
1. Welcome statement for employee handbook
Welcome your employees to the company and introduce them to your mission and vision. This helps everyone understand how they fit into your company's goals and feel like more of a team. Make your mission statement more personal than "We always serve our customers," because something generic won't inspire your employees.
2. Company policies: safety, harassment, rules, and regulations
Depending on the industry you're in, you may need varying safety rules. Warehouses need to talk about forklifts and loading/unloading procedures, while restaurant safety might mean keeping kitchen equipment safe and locking up at night. Whatever the industry, tell your employees about the main safety issues related to their jobs and what to do if someone gets injured.
Harassment can be verbal, physical, and/or sexual. Having clear guidelines for acceptable behavior and the disciplinary procedures for infractions will let your employees know where they stand and offer options for victims. Your employees should always know who to approach for help if harassed.
State any particular rules or regulations that your employees must follow when working at your company. From local codes and ordinances to company-specific policies, being clear now will help you avoid issues later.
3. Benefits: holidays, vacations, family and medical leave, etc.
List the benefits each employee starts with and how quickly they accrue. Define how many days per year you give for holidays. What's the procedure for requesting time off, and how much advance notice is necessary?
4. Procedures: conduct and discipline
Communicating a new employee handbook is easier when it's relevant to your employees. Codes of conduct and disciplinary procedures affect everyone at your company, whether it limits behavior or provides recourse for harassment. Develop a clear policy regarding disciplinary procedures for different actions. How many verbal warnings precede a written one, and how many warnings must occur before termination is on the table?
5. Summary and agreement form
Near the end of your employee handbook contents, summarize the most important points for easy reference. List the main takeaways and the pages and sections where they can be found in more detail. Then, create an agreement form for each of your employees to sign. Be sure to place these papers in a safe place, because producing them could be necessary if an employee claims they weren't aware of your policy.
Employee handbook examples
Each business will have different requirements depending on your industry. Retail sales will have a different focus than IT, which will also differ from electronics repair. The needs of your organization should inform the specifics of your employee handbook.
Startup employee handbook
When you're starting a business, your needs are simple. But if you're developing new technologies, you (at minimum) need policies covering non-disclosure and non-compete agreements. If you deal with customer information or payment details, you need rules to handle proprietary information and sensitive data.
Small business handbook
As a small business owner, you probably know each of your employees by name. It might seem like person-to-person interaction can solve everything, and that may sometimes be true. But as your business grows, you need official policies, on the record, for every employee to read and reference. Small businesses are especially vulnerable to lawsuits, so it's worth the effort to protect yourself with an employee handbook that helps shield you from liability.
HR handbook
The human resources department is an integral part of any business. HR is responsible for hiring, contacting, and managing employees across departments. It only makes sense to have a standardized handbook for your human resources employees to reference as they deal with people across your business.
Restaurant handbooks
A well-crafted employee handbook is especially important for restaurant employees. While you can easily find a restaurant employee handbook template on the web, it likely won't conform to your state's unique laws. Nor will it set forth the work rules, benefits policies, and other critical information that is unique to your restaurant. Furthermore, the content of a restaurant employee handbook sample might not describe the proper tip reporting policy, the classification of employees, dress code, safety/accident rules, and other nuances that are specific to your business.
Unlike many other sectors, the food-service industry experiences a high turnover rate. It seems like employees are constantly shuffling in and out of the door. If they don't have an informative and accurate employee handbook to consult, they won't know the workplace's policies, be crystal clear on the attendance policy or understand whether something like a two-week notice is required when quitting. When employees are unaware of employer expectations due to an employee handbook that has been hastily put together according to the restaurant employee manual template, they end up confused and frustrated as to how they should conduct themselves. Do not forget to update your employee handbook on a regular basis to reflect policy changes as well as changes to state and federal law.
Why employee handbooks are important
Your company needs a coherent set of rules to function as a unit. An employee handbook provides this unifying factor, bringing your entire workforce under the same set of rules and following the same guidelines. It reinforces the sense that everyone is held to the same standard, without management playing favorites.
The best employee handbook is the one that serves your company and your employees. It's an invaluable resource for employees, managers, and everyone else in your company to reference when they have questions. To help you get started with creating the right employee handbook for your business, download our free PDF outline.
Related resources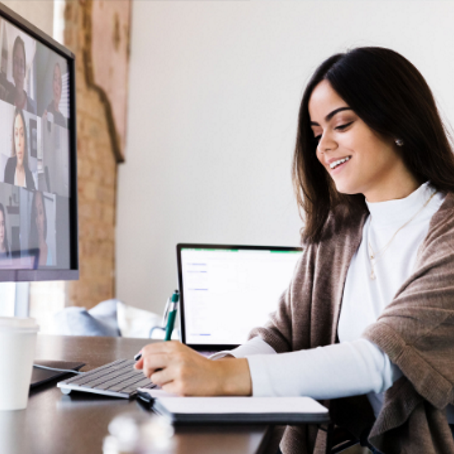 Employee Development Plan Template
Click here to download a free employee development plan template to help develop, grow, and delight your employees today!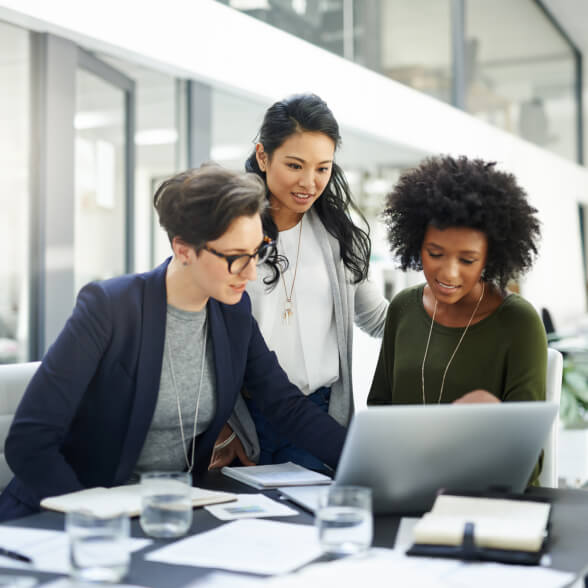 Communication Skills Tips
Your people are your most valuable asset — give them the best possible path to success with a shiny new training plan template.
Onboarding Process Flow Chart
Deliver consistent, measurable coaching at scale so sellers get the feedback they need to close bigger deals faster.