Some companies try to use a one-size-fits-all approach when coaching a sales team to encourage more straightforward and concise communication, but that can backfire by forcing people to use procedures that may not fit their roles. Sales reps often require an individualized coaching plan to keep track of their ever-changing learning needs and skill levels. But with so many people involved, staying up-to-date might feel nearly impossible.
That's why every sales company needs to use sales coaching software to record sales reps' progress, skills, and areas for improvement. Sales coaching software can store sales data and tracks each employee's learning progress. You can also see the progress of current and upcoming sales goals and see the areas in which your different reps excel. This makes collaboration, training, and communication much more straightforward.
You can also use sales readiness tools to repurpose information and provide a place for sales reps to practice what they learn. By collaborating, they can help teach each other, which is an excellent idea for companies looking to implement a sales coaching routine. These things help managers both develop and evaluate a representative's sales readiness.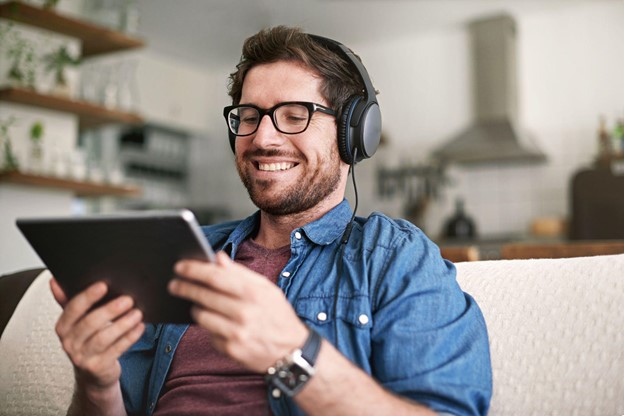 Features to look for with the best sales coaching software
Many tools and companies claim to be the "best sales coaching software" when they aren't sales coaching software at all. But what distinguishes sales coaching software from other programs? Sales coaching software brings a few features that other software doesn't. These include tools to help assess individual sales reps and teams, uncover training opportunities, and establish a place to centralize the sellers' coaching plans.
Assessment tools
Sales coaching software offers multiple tools that help managers assess teams of representatives and individuals, saving you work. A video sales coaching tool lets sales reps send a video of the pitch they typically use to initiate a potential sale. Sales coaches then view the video and assess the sellers' abilities based on the submission. This ability allows sales coaches to be hands-on without hovering or monitoring every sale.
Sales coaches can also assess a salesperson's writing abilities via a text-based sales coaching tool. Coaches can advise reps based on their submission to create perfect follow-ups and emails to reach a potential customer.
If coaches don't have time to do it themselves or think it would be better to use an AI, sales software systems can also offer that. Not only can artificial intelligence help you analyze text-based assessments, but you can also set it to transcribe and score video assessments.
Discover where increased training or coaching may be useful
Artificial intelligence tools can help you monitor the work of individual reps and entire sales teams. It identifies areas where they may be struggling and areas where their work is particularly noteworthy. You can instruct the software's AI to send you an alert when courses are due, when employees have completed them, and have the program organize information in multiple ways. That's less time you have to spend on follow-up, giving you more time to focus on coaching your sellers.
A hub for coaching plans
We've established that having unique and personalized coaching plans for your representatives is crucial, but how can you keep track of so many different paths? Sales coaching software allows you to store all of your sales coaching data in one place, so you don't have to deal with scattered files and folders or face the prospect of documents going missing altogether.
Training simulation software
A valuable tool for sales associates that need practice in certain areas is training simulation software. It provides a way for them to refine their sales techniques without anyone else having to take time out of their day to help.
Even with all these tools, a good coach must know sales coaching exercises that they can do to benefit the sales representatives in need. The most important thing is to guide the representative to a solution, rather than handing it to them. By helping them find the answer, the sales coach encourages them to use similar thought patterns in the future and develop problem-solving skills of their own.
The benefits of using sales coaching software
Sales coaching software is one of the essential sales enablement software that all sales companies should use. It helps managers and sales representatives alike improve their skills and grow their sales expertise, all while keeping things neat and organized and offering a way to collaborate more efficiently.
Sales coaching software aids in sales enablement training by giving you a way to communicate more clearly and keeping everyone on the same page. Sales coaching software makes it possible for you to make examples out of past sales for new representatives by recording them and storing the data until you need it.
You need sales coaching software to keep your company organized, your employees on track, and your sales successful. The combination of sales enablement training and organization prioritization gets your new sales representatives the training they need faster than ever and helps existing representatives hone skills that may have grown dull over time. Your sales representatives' newfound abilities boost morale, increase sales, and cause your profits to skyrocket. Stop procrastinating and get the sales enablement tools you need now.
Some sales enablement tools examples are:
Sales content management
Sales engagement
Sales management
Sales intelligence
Sales performance management software
Sales coaching software is also more than just training newly hired sales reps. Whether you're looking to track a short period of each rep's performance or everything they've given you throughout their career, sales performance management software can store all of this data for you to use whenever you need it.
You can use this data to manage future performance and help them improve in areas where they are falling behind. There are also sales management software features to help with each of the four main types of sales training programs. The right sales coaching software is all you'll need to get the job done.
Inside sales training
"Inside sales" describes a sales process where reps nurture leads over the phone, via email (or a sequence of emails), or online. Sales coaching software helps improve inside sales training by recording and analyzing a sales representative's interaction with their customer. It gives sellers and their managers access to the data to help determine what new sales reps have yet to learn and what skills veteran sellers need to polish up on before their next potential sale.
You can also communicate more quickly and clearly with other managers and sales reps. By avoiding miscommunication, you can get work done more rapidly and with more quality. Software management systems are revolutionizing sales management, so what are you waiting for?
Field and service sales
A salesperson makes a field sale by following up with a potential customer in the real world instead of virtually or over the phone. Sales coaching software and sales training software aid this process by giving sales representatives a virtual practice run and pointing out ways to improve their sales pitch.
Sales reps can also record a practice run and send it to their sales performance coach. The sales performance coach can then walk them through the weak points in their sales approach. With this new information, they can repeat the process until it's fit to pitch to an actual customer. Service sales are pretty self-explanatory. A company is offering a service rather than a product, but the process is the same.
Sales management
Sales management focuses on salespeople, practical sales techniques, and specific company techniques. It is one of the most critical business functions for commercial businesses, whether they sell products, services, or both. Implementing the resultant sales strategies builds a structure for your company to drive up revenue. Sales management is the process of hiring and coaching and coordinating their progress across a company.
We make sales training and coaching easy
We offer sales training and coaching tools for your company to quickly and efficiently prepare new reps for the world of sales and keep existing reps sharp and ready to go. Sales enablement training allows your sales reps to stay up-to-date on relevant information in a way that no meeting can provide. Want to see how you can assess skill levels, help sellers hone skills, and deliver personalized coaching? Request a demo to learn more!