Sales management training is key to the successful execution of your company's marketing strategies. Make no mistake, a sales manager is one of the most complex and important positions in any organization because your company's bottom line depends heavily on downstream results. Your sales manager is directly responsible for steering your sales team in the right direction. This includes sales coaching or new reps, setting corporate sales goals, tracking sales quotas from established team members, analyzing past and current sales data, and building a sales plan for each geographical territory, product line, or corporate division.
Sales manager training targets this unique role with a strategic roadmap that will enhance leadership skills such as setting concrete objectives or sales goals and monitoring the performance of sales representatives. Even the most successful sales reps are not prepared to successfully manage a sales team. While it may take a similar level of personal drive to be successful as a sales manager, it also requires a keen understanding of both your customer base and each sales rep within the office.
The best sales management training is results-oriented. Sales managers must align departmental goals with corporate objectives, then set and follow a plan for successful execution. But, nothing good can happen in a vacuum. Your sales manager should be constantly monitoring your market sector in comparison with corporate sales results. It is critical that they be ready to change direction or make adjustments to plans when increased market competition, decreased consumer demand, or economic changes on a global or national scale mandate a change.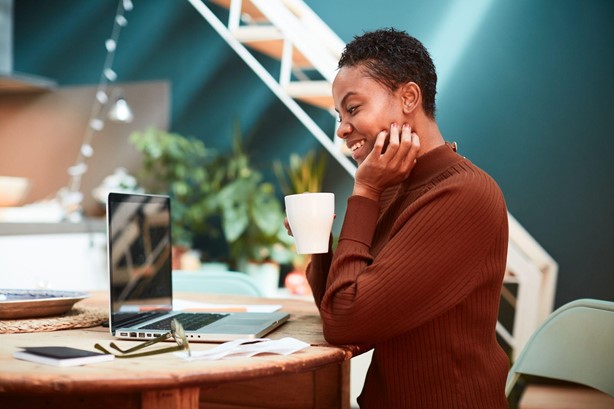 Why sales managers need sales training
Why is it dangerous to think your top salesperson is the right manager to lead your sales team – without specific sales leadership training programs? While they may have great sales experience, they simply may not have the necessary skills to manage a team of unique personalities with individual skills and unmistakable weaknesses. Corporate sales training examples should cover leadership and guidance, sales rep coaching or mentoring, creating a sales plan, and establishing a path to meet sales quotas.
When your sales manager fails to keep up with current best practices for generating leads and closing business deals, the entire company will suffer. For instance, sales training examples can be weaned from recent changes in how we all do business. Consider some reasons why sales leadership will need ongoing sales management training programs. First, B2C companies know that customers shop mostly online from mobile phones now. If a sales team failed to respond with a powerful digital marketing campaign, that company would be blown out of the water by companies that successfully made the transition to incorporate e-commerce sales.
Secondly, B2B clients now have information at their fingertips to examine and compare product lines. The buying process for B2B customers no longer starts with cold calls and the internet has taken the place of business trade shows. Today's B2B customers are already two-thirds of the way through the buyer's journey due to internet information. The focus of sales teams is adjusted to distinguish your company or product from the rest and close the deal.
Not only has technology changed the face of sales training techniques, the fact that many companies can operate on a global basis means both competitors and clients can come from anywhere in the world. A sales manager can no longer rely only on an outbound sales approach from sales teams. That's why it's extremely important for your sales leadership to incorporate inbound sales strategies that include scheduling appointments, following up on outbound messaging, and handling customer complaints or requests.
These are the reasons why sales managers need to receive ongoing sales training process steps that take advantage of new technologies and practices such as targeting customer personas, data mining, harnessing the power of AI, global logistics, and multichannel e-commerce.
Sales management training topics
For companies that want to see a larger number of sales reps meet and exceed their sales quota, then they must invest in sales management training aimed at building, leading, growing, and managing a team of sales reps. And, while there's no shortage of presentation topics for sales teams, managers can benefit from training courses that tackle specific skills that are crucial for managers to know and understand. For example, the best sales manager training should include the following sales management training topics:
1. Sales coaching that motivates
Sales managers are trained to coach each sales rep in the development of communication skills and motivate behavior-oriented tactics to successfully close deals with even the most stubborn clients. Choose a sales training program that teaches sales coaching delivers measurable results with concrete knowledge. Training managers in sales coaches is not a one-size-fits-all approach. At the heart of successful sales coaching is a sales manager that is also a counselor, a cheerleader, a guide, and a facilitator.
2. Managing rep and team performance
Managing both individual and team performance includes setting effective goals and giving meaningful feedback on performance deficiencies. The sales manager must be visible and accessible to increase productivity and boost morale. A sales manager should be trained to analyze key sales metrics that support feedback with concrete data. Some important sales KPIs include individual and team sales volume, email and call analytics, win rates, and how many sales opportunities are created and closed.
3. Managing sales pipelines
A sales manager is responsible for closely monitoring your market sector, team performance, and the sales pipelines that represent the stages of the sales process. Managers should be trained in designing presentation topics for your sales team that includes a visual sales pipeline of your company's sales process. It must address all sales channels including cold calls, direct mail, telemarketing, along with social media and SEO strategies.
4. General leadership
As a sales manager, effective training would include leadership training the motivates and empowers your sales teams. A great sales manager must set an example on time management and work together to reach corporate goals. Consider managerial training that is compassionate. This means stressing ways to improve poor performance from individuals using motivational methods instead of harsh critique.
5. Recruiting and team building
A key responsibility for your sales manager is knowing how to build a team by recruiting the right people and placing them in the right positions. While this seems intuitive, a company should consider specific sales training topics that will reinforce the type and caliber of sales reps they believe are best qualified to meet corporate goals.
Why you should use sales courses online
As discussed before, sales managers must have a firm foundation in a variety of hard, technical skills (such as knowing the product line and strategizing sales goals) in addition to the proficiency in a wide range of soft skills which include knowing personalities, good communications, and the ability to offer constructive criticism. And, both hard and soft skills training can be delivered with sales management online courses.
Sales management training courses are a great way to teach modern selling skills using the newest selling techniques. These courses present a practical way of learning using targeted, self-paced learning lessons. Managers can learn from anywhere they have access to a desktop or mobile computer, and upper management can easily track their progress and performance. A sales management course online is a proven way to reduce the time it takes to develop managerial skills because the course will deliver sales management topics in a clean and organized fashion.
Online sales training courses allow for flexible and personalized learning. Training time can be adjusted to fit the learner's schedule and those areas of learning that prove especially difficult for some sales managers can be repeated until goals are met. As new industry practices flourish, sales training courses can conveniently and quickly be expanded. When new hires are required to complete their sales management course online, they can take advantage of the mobility of learning from anywhere, at any time. Online learning platforms can be configured to operate on all types of devices, including smartphones, tablets, and laptops.
A large benefit to some free sales management courses online is that they can be customized to fit the learning needs and existing experience of each manager-in-training. Through online exams and interactive scenarios, a sales manager will develop key skills in a shorter period of time. In the past, sales training lacked the ability to quickly change printed training material or customize proprietary learning systems Today, sales management training courses can be easily updated with new information or changing corporate goals at any time.
How to create the best sales management training
While there are plenty of free online sales management training courses, companies should also look for ways to deliver the best management training possible. So whether you want to start offering a new sales management workshop, or update your existing training efforts, consider these tips for creating the best sales management training.
Create both evergreen and time-sensitive content
While some training material will change as your product line or your market sector changes, most training content will be evergreen. This includes valuable information for sales managers such as time management and relationship building. The best sales management courses will also incorporate timely information, such as meeting sales goals, coaching your sales team, along with market or and product sales data.
Include practice and role-playing scenario
If you can't find free online courses that allow for client and staff role-playing or industry scenarios, then you must consider a proprietary course that has these features already integrated. It has been determined that role-playing is an effective training method to teach difficult concepts like interpersonal communications. This will allow sales managers to put book techniques into practice, then examine their performance to discover skills that need improvement.
Incorporates feedback from other managers
The best sales management training course will allow the sharing of a manager-in-training's performance so more seasoned managers can give crucial advice for increased results. A sales team is just that, a team. Those sales managers that know the company's product line and also know your client base are the best ones to offer real-time feedback to new hires.
Develop a sales management certification
As we've shared, there's a lot of info, skills, industry trends, and best practices that sales managers need to know. That's why some of the top sales training programs feature specific training courses or paths that new and aspiring managers need to complete in order to become certified sales executives. When a sales manager earns their sales management certification, their company can rest assured that they have the necessary knowledge and skills to be a great team leader.
Deliver your sales training program with us
The best sales training program for sales managers will include both timely and evergreen training content along with learning modules that target both soft and hard managerial skills. Better sales teams start with better sales managers, and a sales management training program can deliver a product that is customized for your industry and personalized for your business sector. Include lessons that cover all types of sales training programs such as sales presentations, executive sales training, and the sales process.
Our tools can help organizations identify strengths and weaknesses for their new and experienced sales managers through self-assessments and certifications. This provides a new level of personalized training that can save you time and money in training costs. Sales training online should not only provide adequate learning but also provide individualized practice sessions to improve those skills and become a better manager.
See how our training and enablement platform also helps sales managers learn the skills they need to be effective leaders with engaging sales manager courses and intentional practice exercises.